Best places to stay in Nha Trang
Mon, 19/05/2014
17873 viewed
0 commented
Amongst the traveling destinations in Vietnam, NhaTrang has become one of the most popular places for tourists who love beaches and water sports. This coastal city has an amazing beach that is considered as the world-class beach by many websites and magazines. Thanks to the warm and comfortable weather, tourists can visit NhaTrang any time during the year.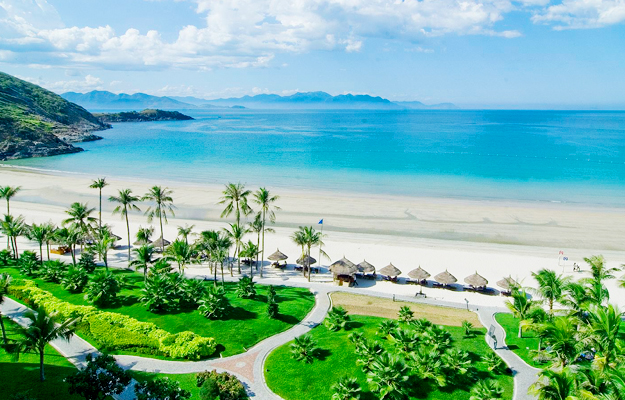 As one of the most attractive destinations in Vietnam travel map, more and more travelers visit Nha Trang every year. To avoid lacking accommodation, they have built many hotels to serve all kind of travelers, from luxury to budget. The accommodation in Nha Trang varies from five-star hotels to small motels or guest houses, so there are quite numerous options offered for everyone depending on the size of their pockets. To help your narrow down the list of your options, we picked some of the best places to stay in Nha Trang:
Nha Trang has a large number of budget hotels costing less than $20 per day. Despite the affordable prices, these hotels offer good facilities like air conditioner, cable TV, fridge and even free WIFI. Tran Phu street is known as the Mini-hotel alley since you can find most of the budget hotels in this area. Here are some good hotels for your reference:
Address: 64B/6 Tran Phu Street, Nha Trang, Vietnam
This is a really clean hotel with friendly staff, good services and convenient location. The hotel is located in a quiet and safe location. Moreover, it is also close to the beach and main tourist area. The hotel is a 4 floor building with 14 rooms and each has air-con, fridge, hot water and TV.
Address: 64B/5 Tran Phu Street, Nha Trang, Vietnam
This hotel is opened in 2011 and is one of the youngest hotels in the area. Like the other hotels, it also equips each room with air-con, hot water, cable TV and fridge. The hotel has 15 rooms on 6 floors and one elevator.
Address: 70A Nguyen Thi Minh Khai street, Nha Trang, Vietnam
It is ranked as 1 star international hotel with 14 spacious rooms and standard facilities like air-conditioner, TV, refrigerator, WIFI. The hotel is next to the beach and amusement park, shopping centers as well as tourism center. There are also computers for free in the lobby.
These hotels offer better services and accommodation with high quality facilities, but the cost is a bit higher than budget hotels. Here are some good suggestions
Address: 15 Le Chan Street, Nha Trang, Vietnam
Price: 30-40 $
Address: 1 Tran Hung Dao Street, Nha Trang, Vietnam
Price: 35-40 $
Address: 60 Tran Phu Street, Nha Trang, Vietnam
Price: 60-100$
Other news