Best places to stay in Vung Tau
Wed, 25/06/2014
20013 viewed
0 commented
Located in Ba Ria Province, about 120km from Saigon, Vung Tau City is one of the most favorite destination for tourists, especially Saigonese, to spend their short weekend trips. The whole area of Vung Tau lies on a peninsula which is separated from the mainland by Co May River. Besides being famous for its beautiful beach, this city also has an important shipping port and some large oil rigs, which place a significant role in oil industry.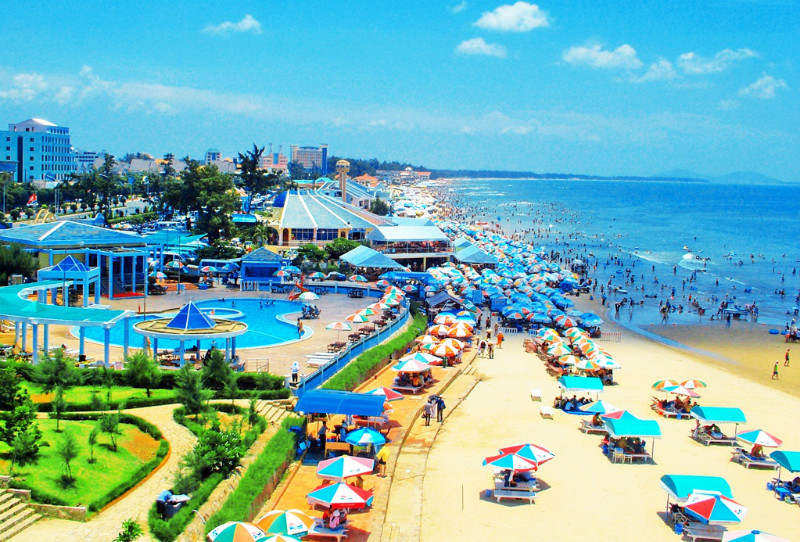 There are a large number of affordable guesthouses and hotels in Vung Tau. Despite the cheap price, hotels in Vung Tau usually offer good service and accommodation with standard facilities. There're also many options for luxury travelers when visiting Vung Tau. Our picks for the best spots to stay in Vung Tau will help you narrow down the list of your options and spend less time finding a perfect deal.
Thang Muoi Hai Hotel - Address: 151 Thuy Van, Vung Tau, Vietnam
Located in front of Bai Sau beach, the hotel features nearly quality rooms with standard facilities such as cable TV, air-conditioners and minibars. The hotel location is very convenient, which just takes a few minutes waking to the beach. Price is around 10$.
Palace Hotel - Address: 1 Nguyen Trai, Vung Tau, Vietnam
This is a four-star hotel located in the heart of Vung Tau. The hotel features 94 rooms and offers a variety of accommodations that are suitable for all kind of travelers. There's also a casino in the hotel. The price is around 60$.
Valley Mountain Hotel - Address: 102/6 Tran Phu, Vung Tau,Vietnam
Located at Bai Dau Beach, the hotel faces the ocean and leans on the mountain; therefore, allowing customers to experience the beauty of Vung Tau. The hotel is not too big but designed with high standard facilities. The staff is friendly and helpful. Price is around 40$.
Grand hotel - Address: 02 Nguyen Du Street, Vung Tau, Vietnam
The hotel is designed in vintage style with the elegance of French architecture. The excellent services and facilities will make you feel comfortable. The price is around 70$.
Other news