Top things to do in Con Dao Island - Con Dao top Attractions
Fri, 31/03/2017
5123 viewed
0 commented
Con Dao is considered an archipelago of forested hills, intact sandy beaches, enormous coral reefs, as well as hidden lagoons. In fact, the archipelago has its name reputable for a rather grim history. When it comes to Con Dao, it is quite familiar with an image of a prison island where political prisoners were gruesomely put to the torture during the French colonial era. Many remnants of this shocking past spread across the island are still today on display. Although the place holds several sorrowful memories about the war, it has been still attracted a number of tourists every year who wish to learn more about Vietnamese history and savor a peaceful getaway away from the city's chaotic vibe. Today, let's take a look at
Con Dao travel guide
 below!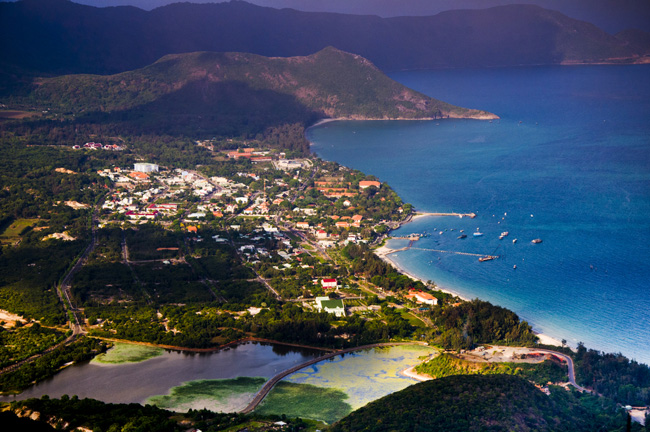 How to get to Con Dao?
You can reach Con Dao by two means
,
via boat
service and via plane. Starting from Cat Lo Port (
Vung Tau
), the boat ride can take 12 hours to check in Ben Dam Port (Con Dao). On the other hand, there are often many direct
flights
from Tan Son Nhat Airport (Ho Chi Minh City) to Co Ong Airport (Con Dao). The aero plane often takes 40 to 50 minutes with the two-way ticket costing around 800,000 VND. Sometimes, discounts are available for budget travelers.  
Best activities to do
Pay a visit to Con Dao prison
Con Dao Prison was built in 1861 by a number of French colonists with the aim of imprisoning those who were trusted to be dangerous to the colonist government. So, many Vietnamese ranking leaders were also jailed here. You are advised to stop by Dao museum where a lot of relics related to the island's magnanimous past have been remained. Your eyebrows will be raised by ancient objects and documents dating back to the period of French domination. However, the must-see site in this prison you should not miss is "tiger's cages," where prisoners suffered from agony by several unbelievable methods. The prison was closed after the reunion of the country and just opened fto the public later.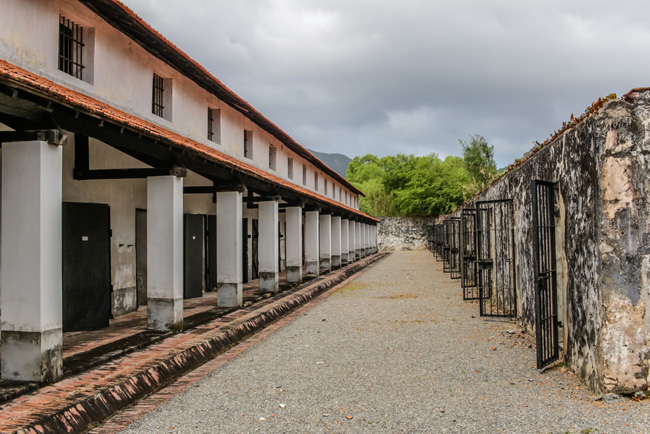 Enjoy the water world by scuba diving and snorkeling
Con Dao wins people's heart as one of the best destinations for scuba diving and snorkeling in Vietnam! Thanks to the depths for recreational diving, you are freely able to discover the amazing variety of the underwater life. While immersing yourself in the marine world, you may encounter green or hawksbill turtles, cobia, giant barracuda, batfish, whale shark, and a host of tropical reef fish. You may choose to snorkel on your own or book a tour. In general, the price for a snorkeling tour with necessary equipment included is more than 500.000 VND per tourist.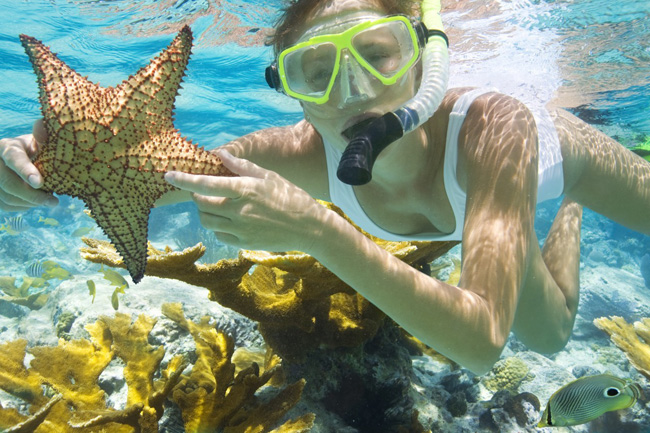 Go fishing
If you have ever gone fishing in Nha Trang or Phu Quoc, fishing in Con Dao promises to bring you a different feeling. Nhat beach is known as the ideal location to fish and it is mostly chosen by many professionals. It is said that how much big or small fish you catch depends on water and weather condition. On a whole, there are two kinds of fishing in the island, namely fishing for fun and professional fishing. Professional fishing that lasts some days is suited to those whose passions are going fishing. Meanwhile, fishing for fun, as its name suggests, is preferred by tourists who want to get excitement and hands-on experience. This kind only lasts a day or a session, based on their ability of standing sun and wave.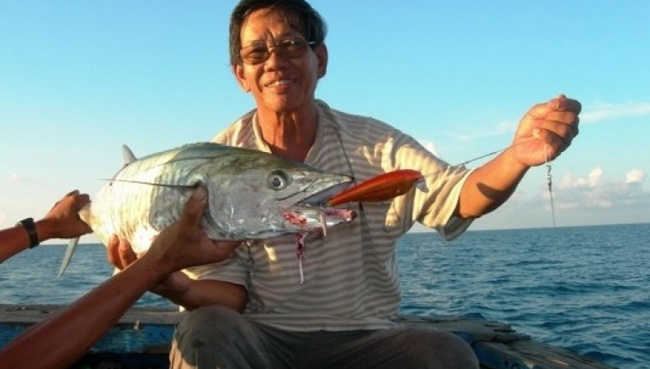 Watch turtle laying eggs
Con Dao is the spot in the country not only where visitors can see Sea Turtles coming to nest, but it is also where these species have full National Park protection.  In the breeding season (from April to September) every year, thousands of female turtles will move to sandy beaches and lay eggs at high tide during the night. It takes about an exhausting 2 or 3 hours for them to dig, lay, and cover their nest before coming back to the ocean. To witness this unique sight in own-eyes, you should record time when tortoises dig nest.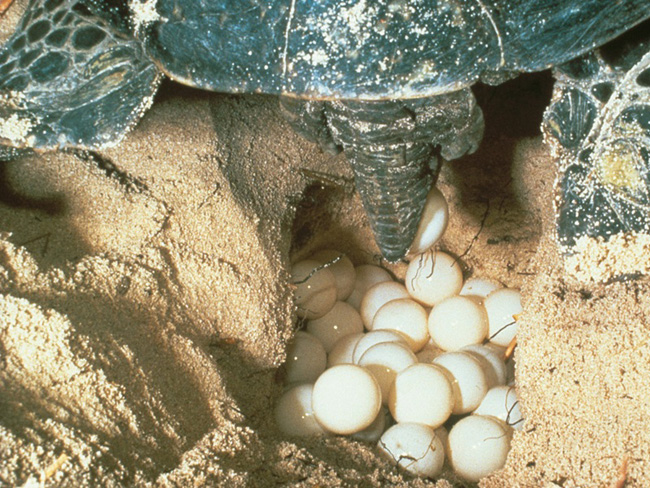 Where to eat?
Of course, no trip to Con Dao is completed with a chance to enjoy the tastiest and most fresh seafood. If you are confused of where to eat for good service and good dishes, spend time referring to our suggestions below:
Tri Ky Restaurant, Nguyen Duc Thuan Street, Con Dao Island, Ba Ria Vung Tau Province.         
Phuong Hanh Restaurant, 38C Nguyen Hue Street, Con Dao Island, Ba Ria Vung Tau Province.
ATC Resort Restaurant, 8 Ton Duc Thang Street, Con Dao Island, Ba Ria Vung Tau Province.
Saigon Con Dao Resort Restaurant, 18-24 Ton Duc Thang Street, Con Dao Island, Ba Ria Vung Tau Province.
Oc 42 Restaurant, 42 Nguyen Hue Street, Con Dao Island, Ba Ria Vung Tau Province.
May be you like:
See Vung Tau daily tours
After fulfilling your stomach, why don't you try enjoying drinks or a light snack at a romantic café while watching the sun going down in the Con Dao coastline? Some nice ideas are:
Con Son Café, Ton Duc Thang Street, Con Dao Island, Ba Ria Vung Tau Province.
Cafe Infiniti, Corner of Pham Van Dong and Tran Huy Lieu Streets, Con Dao Island, Ba Ria Vung Tau Province.
Other news