Con Dao National Park – What to keep in mind for a Memorable Experience?
Mon, 10/04/2017
5673 viewed
0 commented
Looking for an isolated island where you can go trekking through jungle trails, walk along white sand beaches and enjoy scuba diving in rich coral reefs? Then,
Con Dao National Park
is surely a good choice. Located in the center of an archipelago of 14 islands (in which Con Son is the largest island), the park brings a new and fresh breath for those who simply wish to stay close to nature and spread their eyes over flora and fauna. This is one of the top
things to do in Con Dao island
.
Though Con Son was formerly used as a prison island, it has been recently renewed its face with a handful of hotels and diving shops. Just a few minutes outside of the town, it's possible to access the National Park Headquarters where you are able to arrange adventures to other islands, hire experienced guides for treks, and pay charge for permission to discover certain parts of the forest.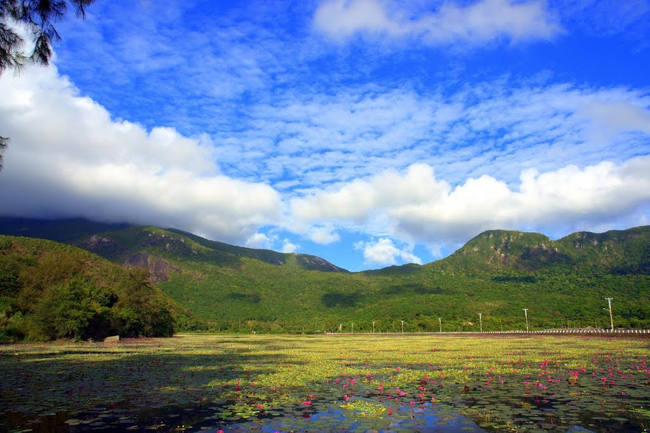 Go trekking
Some tourists choose a hike along the walking trails in the national park, instead of visiting the Con Son prison. For them, this is worth an experience, which helps them learn more new things and improve their heath. Before starting, you should have a grip on your route for a smooth adventure. For instance, trails which head straight north to Ong Dung Beach tend to be well-marked and may be independently followed. However, some trails to Thanh Gia Mountain – the highest top of the island – often require you to go trekking with a guide that may be hired at the National Park Headquarters at 29 Vo Thi Sau Street.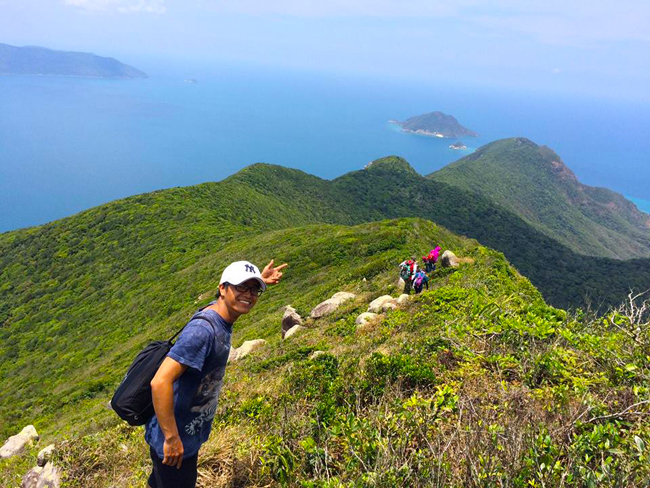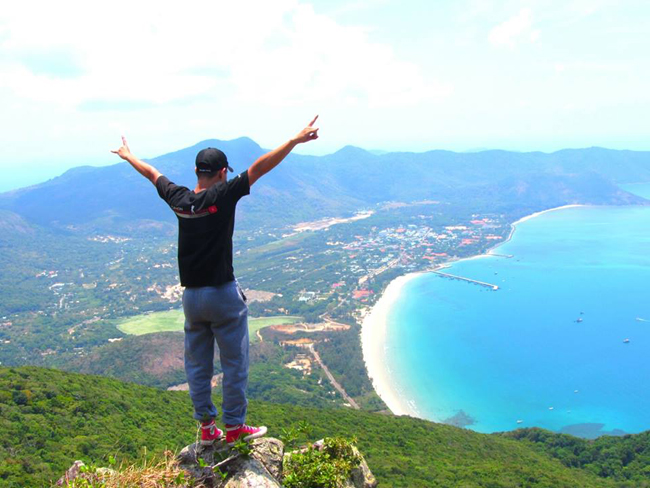 During the trip, lucky adventurers can have a chance to watch macaque monkey or black squirrel and hear rare birds singing, like the Pied Imperial Pigeon or Red-billed Tropicbird. Of course, don't forget to take photos to save memorable moments.
Rent a motorbike or scooter
It is also tempting to rent a motorbike or scooter with a cost of 4 to 5 USD per day in order to create your own trip. Virtually, the roads to the park are empty, even when you are riding in the middle of the village. There are 2 basic options for you to select from. First of all, you can ride north from Con Son Town. Before checking in Dam Trau beach, you will pass the Six Senses resort as well as the airport. Secondly, start south to Ca Map Cape. Whatever option you choose, it is quite possible to discover the town center and the stunning beaches, have the gorgeous views, and so on without any limit.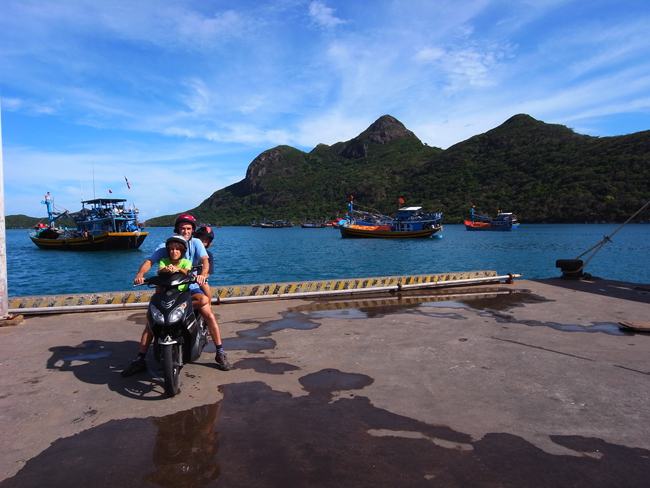 Safe advice before departure
The humidity in the park is extreme. Thus, make sure to bring lots of water bottles during the hike. But, it is better not to bring any food with you, because monkeys here can bite if they smell food, which cause harms to you. When there is no food, these monkeys are very nice. If you still want to bring some snacks, make sure to hide them in your rucksack.
Don't go trekking alone, especially when you do not have a good health. Moreover, don't go too late and ensure that you come back before dark.
You have to get permission before exploring Con Dao National Park. The management office located at 29 Vo Thi Sau Street, Con Dao District, Ba Ria- Vung Tau Province will issue a paper and a free map with a brief introduction of the park to you.
Other news