​Dubai - World's most expensive tourist paradise
Thu, 28/01/2016
20594 viewed
0 commented
Have you ever seen heaven? If you wish to see a heaven on this mother earth, please
visit Dubai
. This country is so picture perfect and happening that you will not like miss the chance for sure. The sky high hotels, motels, clear Blue Ocean and never ending sea beaches, amusement parks, sparkling lights and night life make this city one of the most expensive
tourist sites
. This not only provides you shopping malls, parks and places to roam around, but also it provides enough security for the people who come here on their vacation. Here are some reasons and top attractions why we call it a paradise.
Burj Khalifa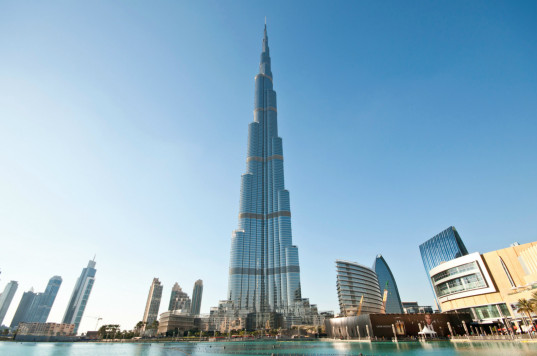 Burj Khalifa is the top highest stored building since the year 2009, with a height of 829.8m that is almost 2722ft. Before inauguration, Burj Khalifa was known as one of the tallest buildings inside Dubai. It contains of hotels, malls, bar, an amusement park inside. There is a great fountain inside this giant creature. This man made fountain is another attraction for the visitors. This fountain can through water up to 150m high in the air. It is decorated by 6600 lights and 50 different projectors which enlightens the whole area with numerous colors. This fountain is the world's largest choreographed fountain, named as The Dubai Fountain. There is an observation deck, which allows you to have a complete overview of the whole area.
Burj Al Arab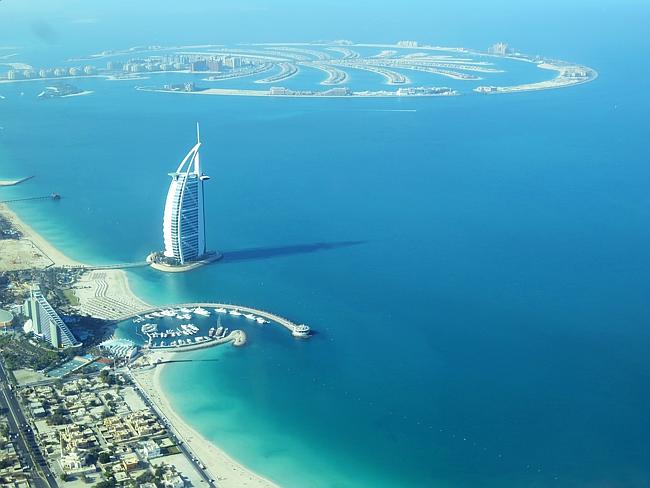 World's third tallest hotels is Burj Al Arab. It is constructed with a design that stands for a sail of a ship. It is situated in an artificial island, known as Jumeriah beach, which is situated 280 meters away from the main land of Dubai. This is connected with a man-made bridge. It has a tennis court in the roof top of this grand hotel. It has some excellent suits for the visitors to experience something that they have never had before.
Palm Island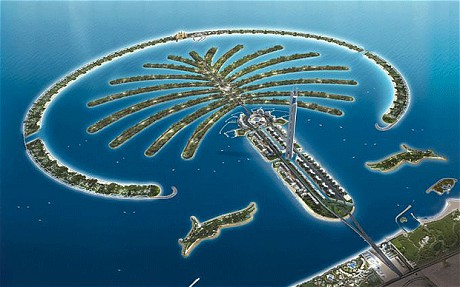 Two different artificial islands, Palm Jumeriah and Palm Jebel Ali, are collectively known as
The Palm Island
. This islands have the shape of a palm tree. There is a crescent on top of it. This islands are not natural. Jemriah Island is completed, while the construction work of Jebel Ali Island is still going on. After completing it will also contain family leisure and theme parks inside it. There is a bridge connecting to the islands from the coast of Dubai.
The World
The World is a combination of 300 different small islands which as a whole gives a shape of the world. It was designed with a view to focus the world map roughly. This is situated in the middle of the Persian Gulf, 4 kilometers away from the coast of Dubai.
The Dubai Mall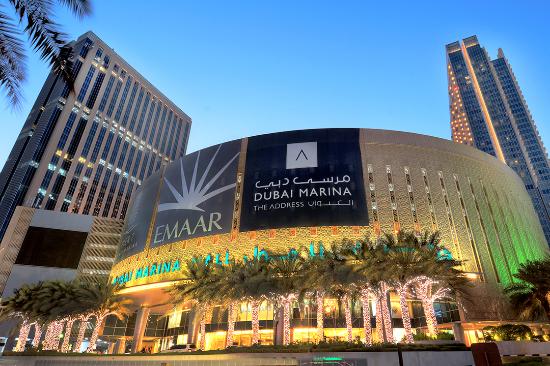 This is the largest mall not only in Dubai, but also all over the world. This contains over 1200 expensive shops and brands from all around the world. Besides shops, there is an Underwater Zoo in this mall.
These are the top most attractions of Dubai. This city is decorated insanely. No one can be in a bad mood when he or she is there. Although it is quite expensive, but the beauty is worth the price.
Other news