Ho Chi Minh City Tours
+84 (0)28 22406474 - +84 (0) 909 759 479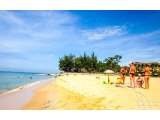 Location:

Muine




DAY 1: ARRIVAL ON SAI GON – WATER PUPPET SHOW WITH DINNER ON CRUISE (D) Viet Fun Travel's staff will pick you up from International airport and drop you off at your hotel in Ho Chi Minh City – Sai Gon. Evening: Watch water puppet show. Show starts at 6:30pm and finishes at 7:20p..

View Details >>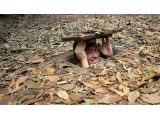 Location:

Mekong Delta




DAY 1: ARRIVAL ON SAI GON – SAIGON CITY HALF DAY TOUR  – WATER PUPPET SHOW (D) Viet Fun Travel's staff will pick you up from International airport and drop you off at your hotel in Ho Chi Minh City. 1:00pm - 1:30pm we will pick you up from your hotel and explore Reunification H..

View Details >>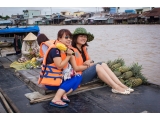 Location:

Mekong Delta




DAY 1: ARRIVAL ON SAI GON – SAIGON CITY HALF DAY TOUR  – WATER PUPPET SHOW (D) Viet Fun Travel's staff will pick you up from International airport and drop you off at your hotel in Ho Chi Minh City. 1:00pm - 1:30pm we will pick you up from your hotel and explore Reunification H..

View Details >>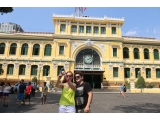 Location:

Mekong Delta




DAY 1: ONE DAY SAI GON CITY TOUR (L) 8:00am - 8:45am we will visit War Crime Museum (This museum tells the story of war from the Vietnamese perspective. Exhibits include photographs, machinery, and weapons that depict the harsh realities of war). Thien Hau Temple (One of the most i..

View Details >>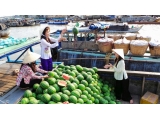 Location:

Muine




DAY 1: ARRIVAL ON SAI GON – MUI NE We will pick you up at our office (28/13 Bui Vien st, Pham Ngu Lao Ward, Dist 1, HCMC, Vietnam) and start Mui Ne Tour 2 Days 1 Night by sleeping bus with air con. It takes 4-5 hours. Stay overnight in Mui ne. DAY 2: MUI NE SUNRISE TOUR – ..

View Details >>
All you need to know about Ho Chi Minh Tours
Known as the "Pearl of the Far East", Ho Chi Minh City or Saigon has been a cultural, economic and political center of Vietnam. The city is located in Southern Vietnam and is one of the most famous cities with the largest population in this country, which is nearly 9 million people. Ho Chi Minh City is also a major transport hub. Travelling in this city has become a must-do thing for both domestic and foreign tourists.
To help you not be "overwhelmed" by the bustle of this city, in this post, Viet Fun Travel will introduce some must-visit destinations in Ho Chi Minh Tour.
 
Where to go in Ho Chi Minh City?


Notre-Dame Cathedral Basilica
Notre-Dame Cathedral Basilica is one of the places that you cannot miss when travelling to Ho Chi Minh City, thanks to its ancient beauty and symbolic meaning. Located in the center of District 1, the church has become a symbol of Saigon. You will be impressed by the fact that surrounded this ancient church is plenty of modern skyscrapers. Notre-Dame Cathedral Basilica stands out with European architecture combining with beautiful Roman and Gothic styles, and along with the largest bells in Vietnam. This church is the most beautiful and important cathedral of Ho Chi Minh City, as well as the pride of the citizens.
Good news for you is that from this position, you can move to other tourist attractions in the city quickly and easily.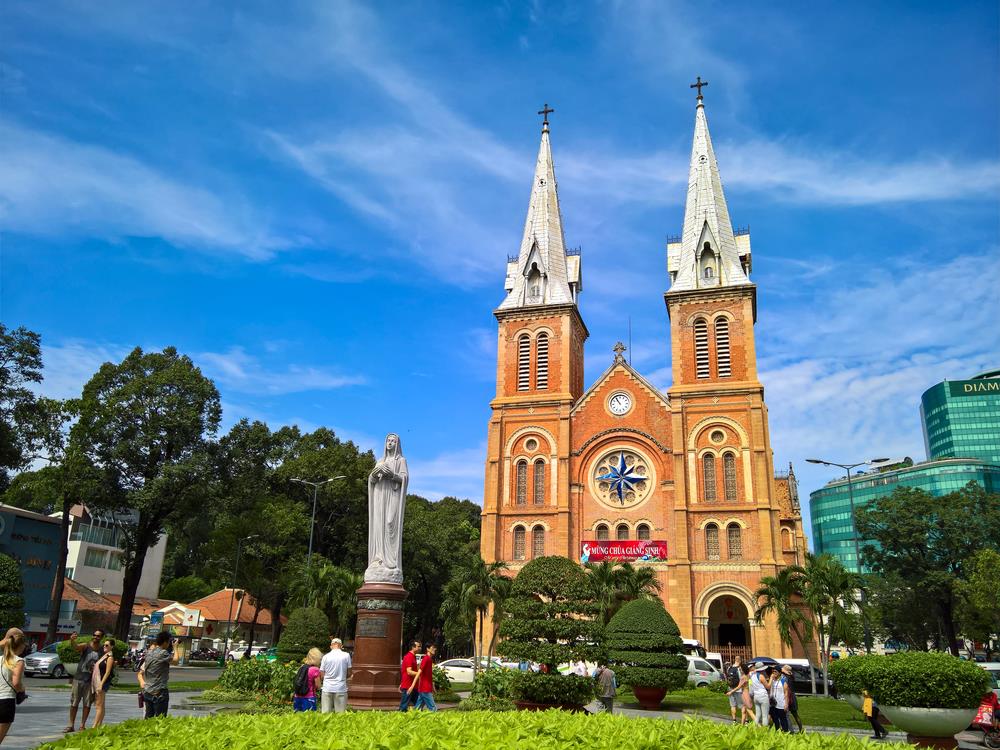 Independence Palace
The Independence Palace is designed according to feng shui and Oriental architecture but very modern. On visiting Independence Palace, you can observe many items from the period of South Vietnam or the Republic of Vietnam as well as the evidence of the independence of Vietnamese people on April 30, 1975.
The Independence Palace opens all weekdays, including Saturdays, Sundays and holidays.


Nha Rong Harbor
Nha Rong Harbor, also known as Ho Chi Minh Museum, is the place where Uncle Ho went to find a way to save the country in 1911. Especially, visitors can feel the beauty of Saigon River while walking along the courtyard. Especially, at night, you can also see shimmering lights shining down into the river, which creates such a beautiful view.


Suoi Tien Theme Park
Located in the northeastern of Saigon, Suoi Tien Theme Park is such a famous entertaining place for tourists, especially in the summer. In addition, this place is also a good choice for parents and foreign tourists. This park includes an amusement complex with its style, architecture and entertainment categories mounted on the images of history and Vietnamese legends.


Cu Chi Tunnels
Cu Chi Tunnels is an underground defense system in Cu Chi District, about 70 km from Saigon center to the northwest. This is an important place for the soldiers and the locals during the fierce wars in nearly 30 years. Cu Chi Tunnels is such a unique architectural work, which includes a complex tunnel system in the ground with many floors, and lanes, just as the spider webs. The total length of this tunnel system is more than 200 kilometers. Cu Chi Tunnels used to be a place of accommodation, meeting and fighting of soldiers during the war.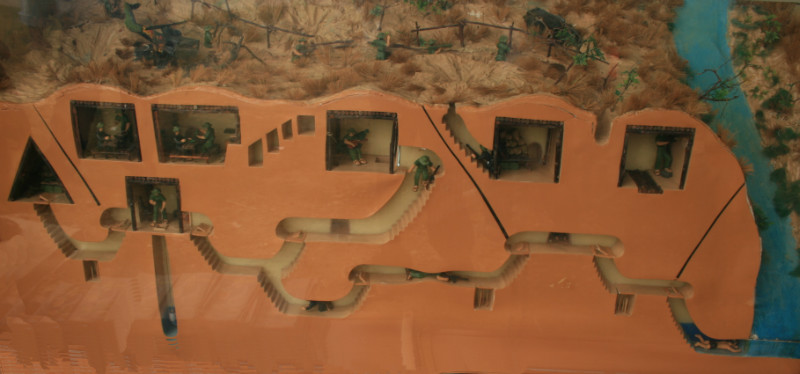 Travel to Cu Chi Tunnel by bus:
Ben Duoc Tunnels:
Saigon - Gia Dinh Military Zone, Phu Hiep, Phu My Hung, Cu Chi District. Route: Bus 13 and 79. Take bus number 13 from Ben Thanh to Cu Chi bus station, then take bus 79 from Cu Chi bus station to Ben Duoc.
Ben Dinh Tunnels:
Cu Chi District Party Committee base, Ben Dinh, Nhuan Duc, Cu Chi District. Route: You take bus number 4 from Ben Thanh to An Suong Bus Terminal, then continue to take Bus 122 from An Suong Bus Station to An Nhon Tay.  
Where to shop in Saigon?
There are many markets and shopping centers in Saigon. Shopping lovers will definitely be eager in this city because of the variety of goods, including all kinds, from popular to luxurious.

Ben Thanh Market
Considered as a historical witness through the ages, Ben Thanh Market is one of the most prominent symbols of Ho Chi Minh City. This Market has four ports: East-South-West North respectively, facing the main roads of the city center. On visiting the Ben Thanh market, you will have a great chance to buy all kinds of goods such as clothes, shoes, souvenirs or supplies and widgets.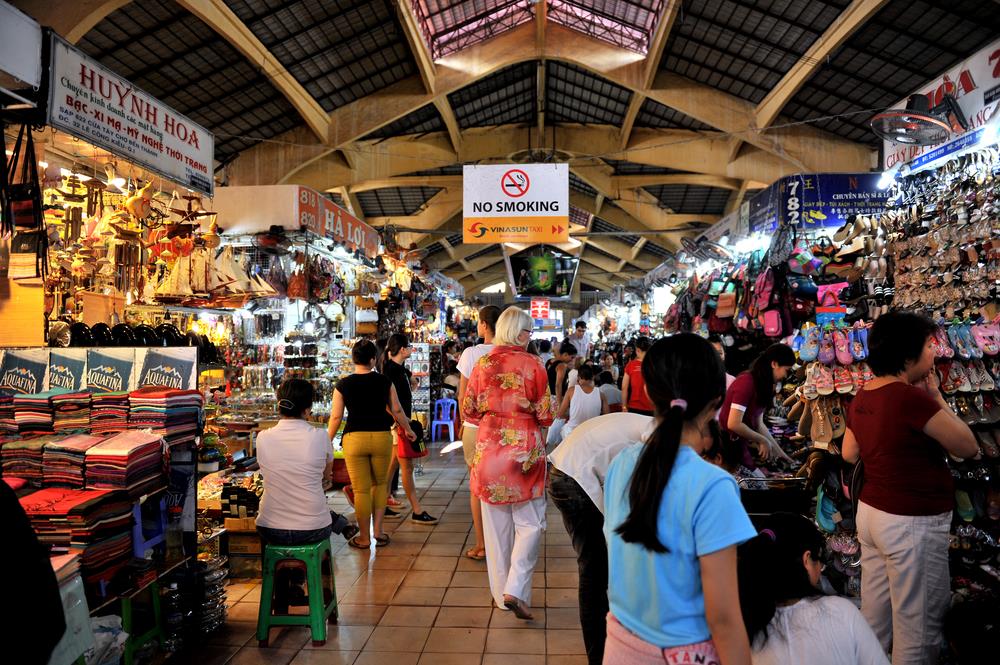 Saigon Square 1 & 2, Taka Plaza
This is a favorite shopping address of many Saigon citizens. With strengths in clothing, footwear, handbags, popular and middle-class goods, Saigon Square is often crowded, especially on weekends. On shopping here, you should bargain to buy the best goods at the best price.

Binh Tay Market
As a wholesale market, goods in this market are very cheap if purchased in large quantities. However, the retail price is not cheap, and the seller is less enthusiastic.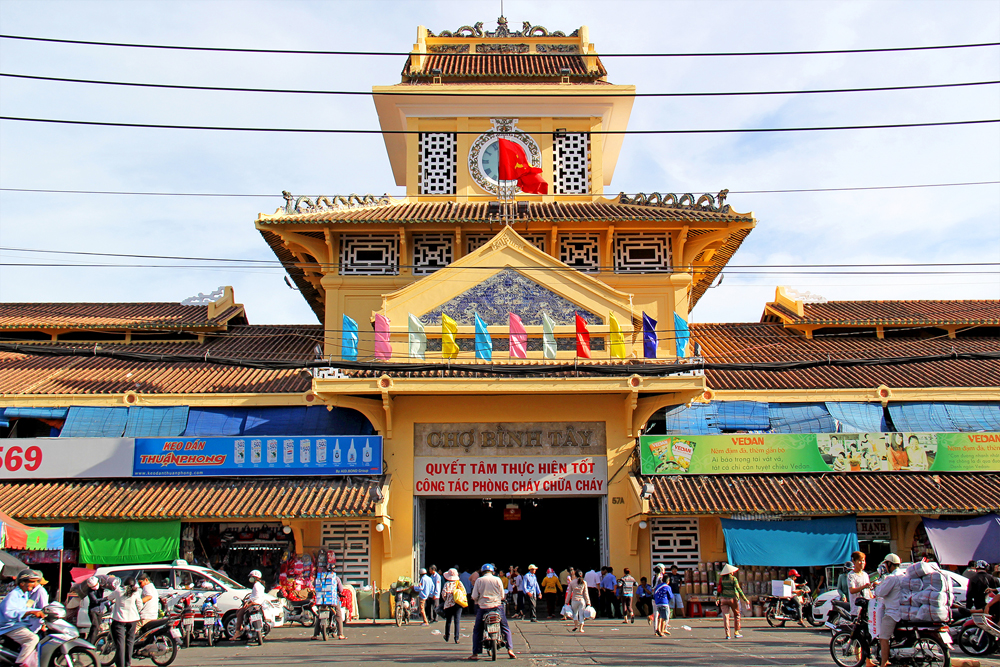 Diamond Plaza, Parkson, Vincom, Saigon Center
These are high-end commercial centers in Ho Chi Minh City. In addition to the luxury goods, you can take a rest at the food court and the entertainment areas within the buildings.


What to eat when traveling to Saigon?
Ho Chi Minh City is a living place of many people from different regions of Vietnam and other countries. So the food here is extremely various with the typical dishes of the Southern region or foods from other regions of Vietnam and especially, foreign foods. If you have a chance to travel to this city, don't forget to try these dishes below:
Vietnamese Fermented Fish & Seafood Vermicelli Soup
Hue-Style Spicy Beef Noodle Soup
Goby hotpot
Noodles with wontons
Beef noodle soup
Southern pancakes
Spring rolls
Snail dishes
Desserts


Some useful tips when travelling to Ho Chi Minh City:
People in Saigon are very friendly and enthusiastic, you can ask for assistance whenever you need
Don't be afraid to bargain when buying any items
You should take a mini-map with you when walking around the city.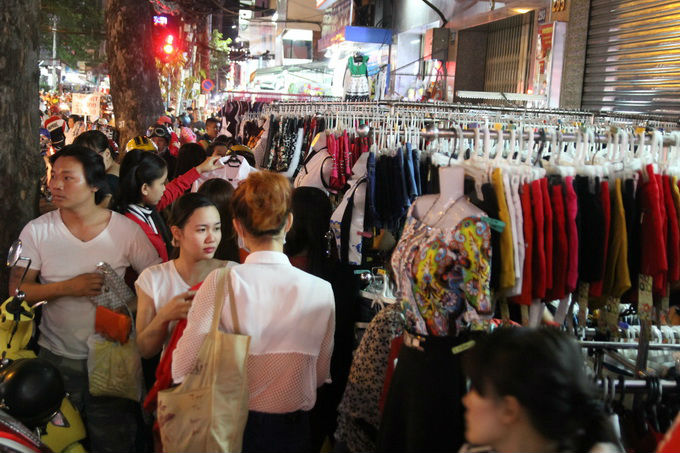 You can visit all of the sightseeing by yourself, but in case you are traveling in a group or you want to save time to be able to visit all the sights and enjoy the tasty foods, I recommend you take a look at tours offered by Viet Fun travel. Especially, if you travel in a group, you can save lots of money. Viet fun travel offers Ho Chi Minh City Tours to Cu Chi Tunnels as well as other interesting tours. In case you just have only one day to visit the whole city, you can book Ho Chi Minh City – Cu Chi Tunnels Joining Tour 1 Day. In the morning, you will explore several famous tourist attractions in Ho Chi Minh then in the afternoon, you will visit Cu Chi Tunnels. If you have more time, then, take a look at the link below to choose a suitable trip for yourself!
https://vietfuntravel.com/ho-chi-minh-city-tours


Highlights in Daily Saigon Tour
Saigon is a familiar destination for both Vietnamese tourists and foreign tourists. Many people came here to visit and intended to stay and live permanently. The vibrant and modern life of this city, which was known as the "Pearl of the Far East", always has a strong attraction for many tourists. Knowing this, Viet Fun Travel has designed different Saigon Tours which allow you easily choose the best one matching your time, budget and your demand. Visitors that have more time to spend in HCM city should book Saigon Tours that include visiting Saigon and exploring nearby areas such as Cu Chi, Can Gio, Tay Ninh or Mekong Delta. For those travelers who do not have much time, the Daily Saigon Tour is a great option. You just need to give yourself a short time, may be the first day of the week, the middle day of the week or the weekends to admire the beauty of Saigon in every corner.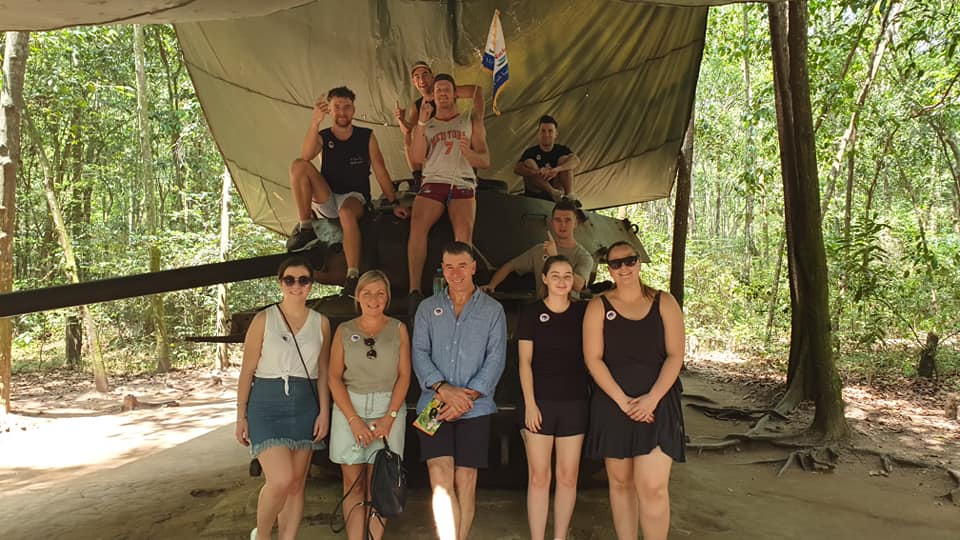 A Viet Fun Travel's tour in Cu Chi tunnels
You can spend half a day admiring the modern war machines at the War Remnants Museum, discovering the ancient French architecture of Saigon Notre Dame Cathedral, visiting the Ba Thien Hau pagoda or shopping in Cho Lon - Binh Tay Market and enjoys many different types of dishes that you may hardly see before. Or you can spend one day joining the Water Puppet Tour and having dinner on the Saigon River cruise, watching water puppet show or simply listening and observing Saigon's rhythm of life when shopping in Ben Thanh market area. Apart from these things, join us, you will have opportunities to learn more about Vietnamese cultures, customs, history, local people and many many other interesting things waiting for you to discover.
We offer the most attractive, interesting and unique Southern Vietnam Tours with various schedules. If you love Saigon and want to "approach" and explore Saigon in your own way, please contact Viet Fun Travel for our support and advice. Saigon will surely be the most popular destination for tourists.
Please refer to the number of Daily Saigon Tours of Viet Fun Travel:
Cu Chi Tunnels Tour - Half Day
Tay Ninh Cao Dai Temple Tour - Cu Chi Tunnels 1 Day
Saigon Tour - Ho Chi Minh City 1 Day
Mekong Delta and Cu Chi Tunnels Tour 1 Day ...
If you need to book a tour or need any advices for Saigon Tour, please contact us via Call Center
1900 6749
or
08 7300 6749
.
Viet Fun travel wishes you have great travel experience and let us be your guide in your Ho Chi Minh city journey.