Mekong Delta or Da Lat: Where is the best place for my next trip?
Fri, 02/08/2019
8415 viewed
1 commented
Don't know how to make a choice between Da Lat and the Delta, right?
If you are in the confused mood and have no answer to which place worth your visit more –
Mekong Delta or Da Lat
, then we can help you find the answer.  
#1: Things to do

Have yourself exciting moments in Da Lat…
With the year round temperate climate, Da Lat is a perfect option for anyone who wants to escape from the muggy and humid from Ho Chi Minh City. What to expect when traveling to the Dreamy Land of Vietnam? Unexpectedly, there are lots of outdoor activities, such as rock climbing, hiking, rafting and canyoning, to choose from. If you are craving for an adventurous tour, have a trip to the city of Lam Dong Province.  
Referring to Da Lat, no one should ignore the stunning, magnificent waterfalls here. Viet Fun Travel suggests the tourist visiting Pongour Waterfall or Elephant Falls – top 2 most favorite waterfalls in this city – for wild exploration. Besides, the most ideal site for canyoning is definitely Datanla Waterfall!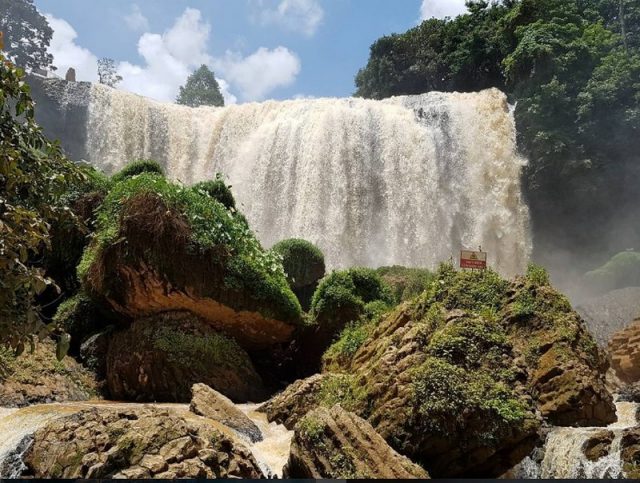 Elephant falls
If you want to contemplate some sacred religious places in Da Lat, please note these top attractions very famous to the pilgrims: Linh An Pagoda – the home of the Big Blue Buddha (Happy Buddha), Linh Phuoc Pagoda – where you will catch a glimpse of 18 levels in hell, and Truc Lam Temple (Thien Vien Truc Lam). Then, move to Crazy House to witness the funky architecture full of colors with your own eyes. Feel free to discover a variety of different paths, rooms, and tunnels, plus an insanely great view of the whole city.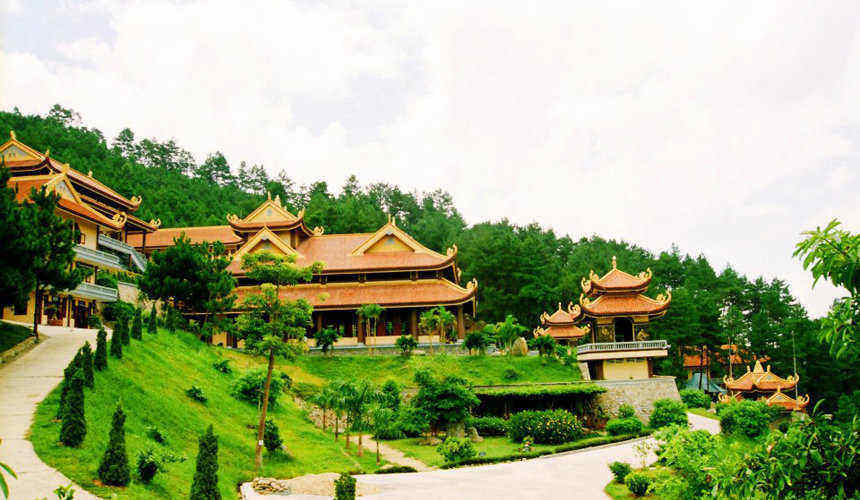 Truc Lam Temple
Next, let us take you to Secret Garden, a beautiful place with many fascinating spots for taking pictures. If having more time, you may want to make a stoppage at Dalat Clay Sculptures Tunnel nearby. For the flower-lovers, spending a day at Dalat City Flower Garden or Dalat Love Valley will surely bring you a memorable experience. To reach the top of Lang Biang, you can either hike up for 2-3 hours or pay for a ride (within 10 mins.)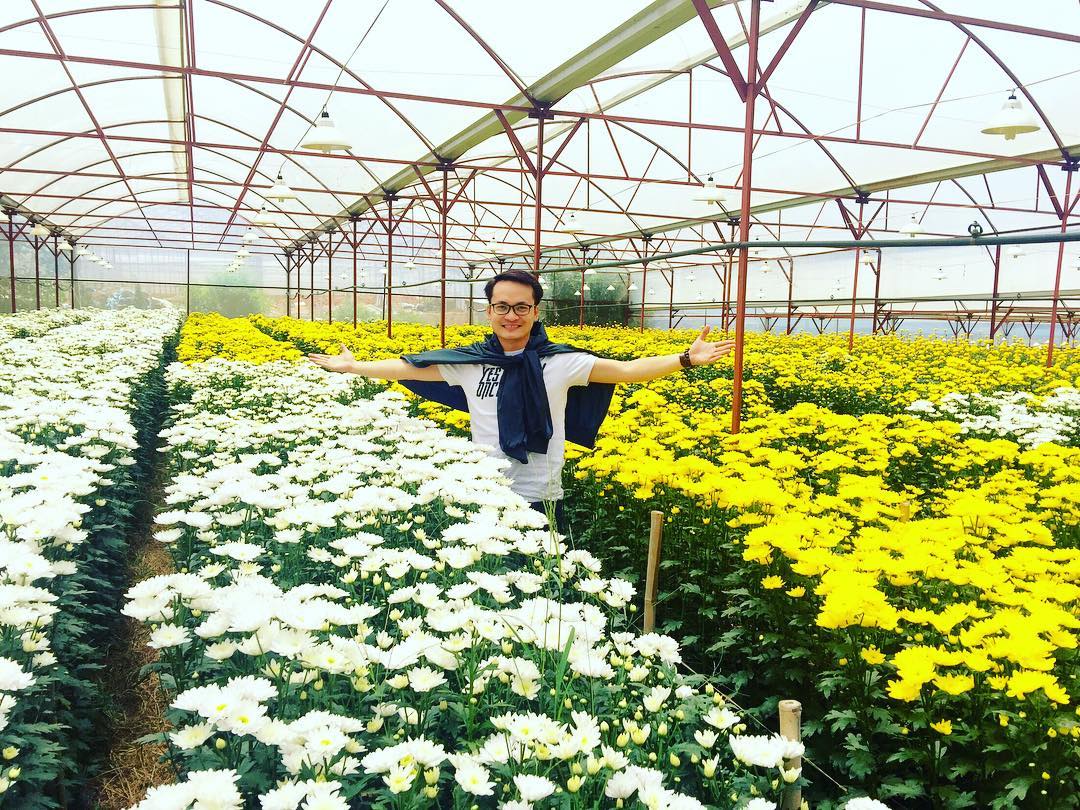 Van Thanh flower garden
Da Lat also has a whole bunch of traditional craftsman's workshop.  
Discover the hidden gem in Mekong Delta
Many often say that arriving Mekong Delta is like you finally come home. The rustic, poetic landscapes with peaceful atmosphere here will surely blow away your tiredness built up for a long time. This area has many great things and places to see, so don't hesitate to spend several days for an exploring journey. Viet Fun Travel would highly suggest traveling to My Tho City (Tien Giang), Ben Tre, Vinh Long, Chau Doc City (An Giang), and Can Tho City to get a better feel for the Delta.  
Known as the heart of the Mekong Delta region, Can Tho is definitely worth visiting, especially it's the home of the most famous floating market: Cho Noi Cai Rang. Hop on the wooden boat and have a sight of this unique market – there are various kinds of goods offered by locals, such as tropical fruits, vegetables, rice, and other special products. When making the purchase, don't forget to negotiate and end up with a good price. Besides, you can also taste specialties right on the local boats, like pho, bun rieu, bun thit nuong, etc.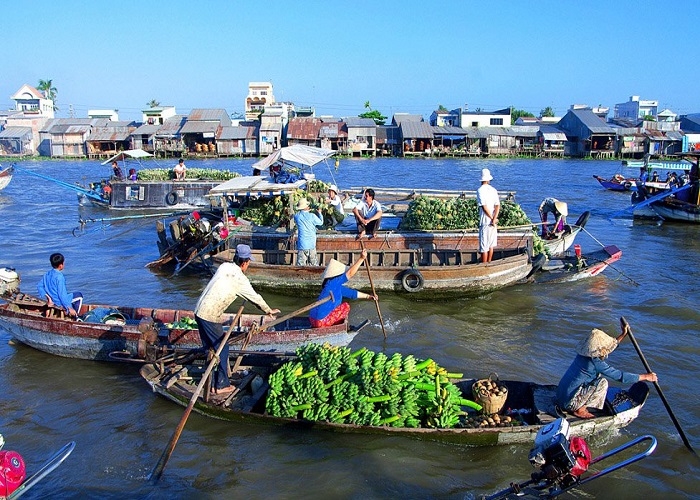 Cai Rang floating market
Nowadays, most floating markets have become a tourist affair, but it still brings you a real and hustle feeling about the daily life in the Delta.  
Take the opportunity to visit Vinh Trang Pagoda, a temple with stunning architecture and design nearby My Tho where the giant laughing Buddha is placed. As you are wandering in the River Land, it would be an incredible idea to hire a speed boat and make your way across the river to some scenic islands. Or, you can consider getting on a canal row boat for a quick ride through big groves of coconut trees (about 15 mins.)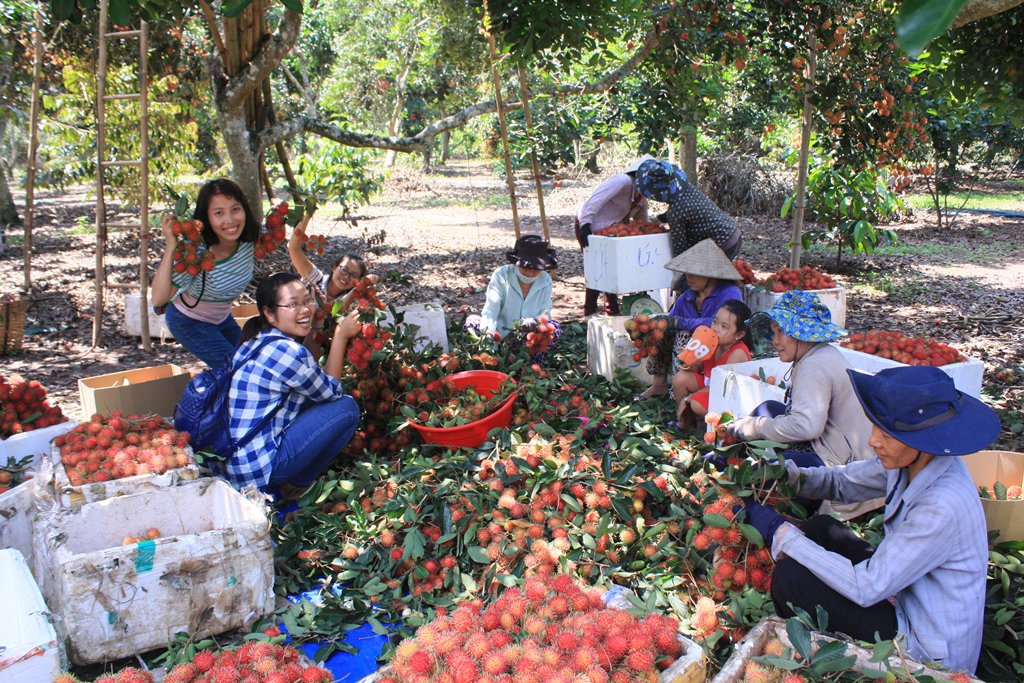 Long Khanh fruit garden
Guess what? The tour guide will take the tourist to the locals' bee farms or fruit orchards to learn how the honey is made as well as taste fresh tropical fruits right from the garden; at the same time, you will enjoy Don ca tai tu performance done by a Vietnamese folk band.
If you have your choice, go to a favorite tour here:
Mekong Dela 
https://vietfuntravel.com/mekong-delta-tours
Dalat city 
https://vietfuntravel.com/dalat-tours
#2: Specialties to try
Another reason Mekong Delta and Da Lat attracts lots of visitors every year is the cuisine in each region.  
With just one night to the night market and you will have a memorable food tour – here comes some best dishes you can try in Da Lat:  
Vietnamese grilled pork sausage (Nem nuong)
Mini pancake (Banh can)
Steamed rice paper with chicken intestine (Banh uot long ga)
Banh mi with meatball soup (Banh mi xiu mai)
Vietnamese pizza (Banh trang nuong)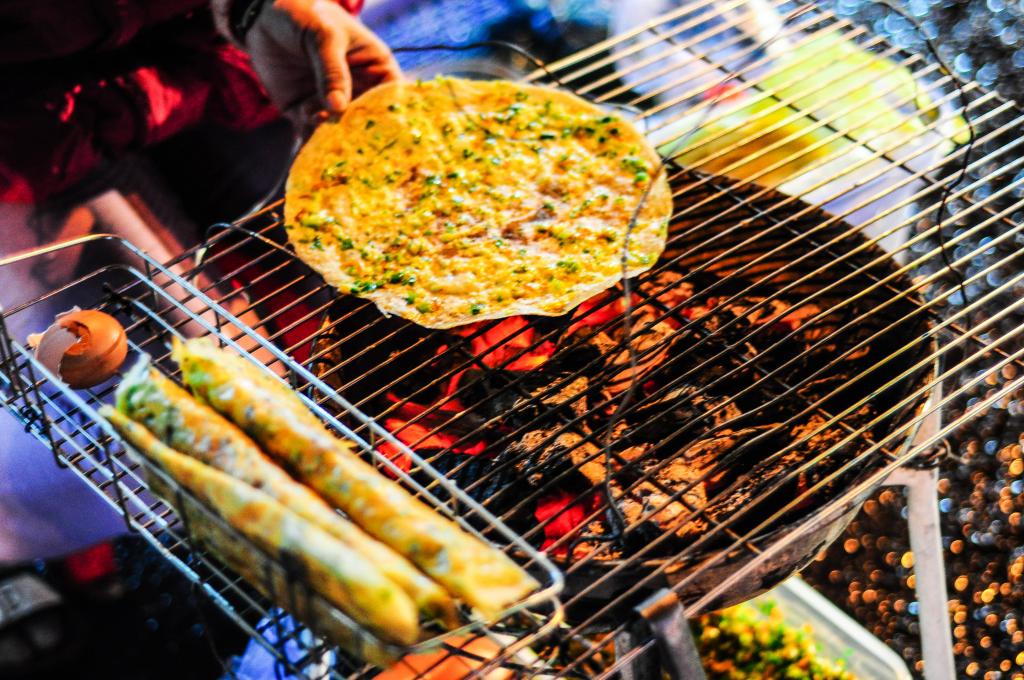 Dalat pizza
How about the cuisine in the Mekong River? This area is well-known for its simple, light, but completely impressive dishes…let's have a look:  
Hoi cake with baked rolls (Banh hoi nem nuong)
My Tho rice noodle soup (Hu tieu My Tho)
Vietnamese rice cake soup (Banh canh)
Smooth rice noodle with fish (Bun ca Long Xuyen)
Assorted hot pots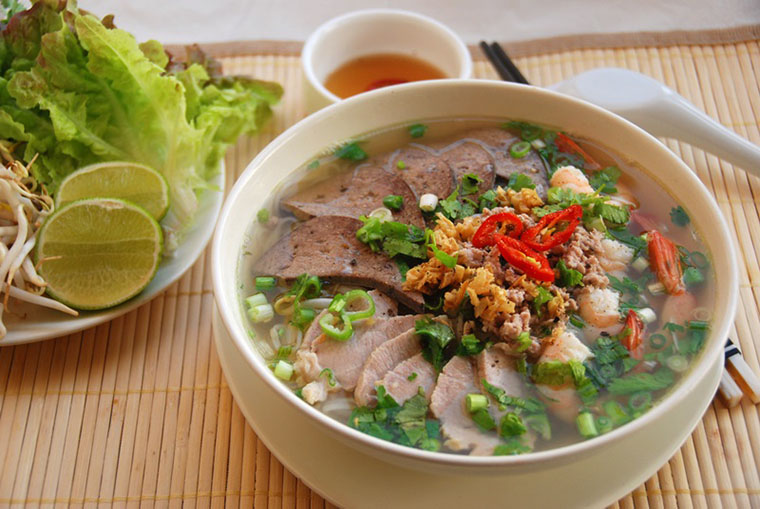 My Tho rice noodle soup
So,
Mekong Delta or Da Lat
– can you finally make a choice? Both places indeed are unique and interesting in their own way, so take your time to leisurely appreciate one by one. Make your experience in Vietnam last forever!
Other news