Experience the wildlife with a trip to U Minh National Forest
Mon, 29/07/2019
4091 viewed
0 commented
Are you a nature lover and fond of taking adventurous trip?
If the answer is yes, then a journey to
U Minh National Forest
in Mekong Delta is really worth consideration. For those who are traveling in the southern Vietnam, quickly note this site on your destination list.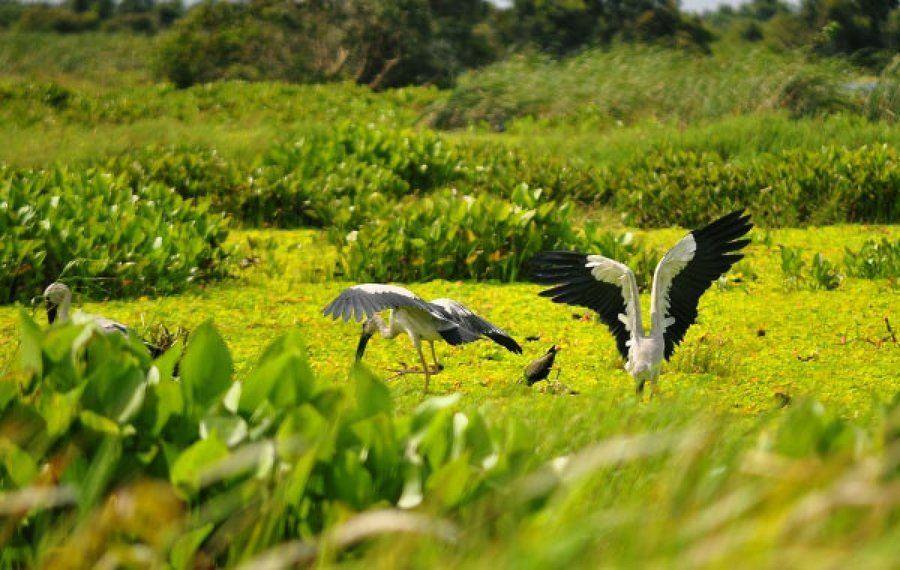 About 40 kilometers from
Ca Mau
, this reserved area is the home of many different species including the ones endangered. The largest mangrove forest covers about 2,000 square kilometers, and the tourist can take a 30-minute ride on boat for sightseeing.  
Discover the wild beauty of U Minh National Park
The name "U Minh" refers to the darkness because this forest is covered by the density of trees leading to the lack of sunlight. Trem River divides the large area here into two major parts: U Minh Thuong (Upper U Minh) and U Minh Ha (Lower U Minh). Located in both
Kien Giang
and Ca Mau, U Minh forest is claimed to have the biosphere with the highest biomass value compared to other national ecological reserved parks.  
You will find up to 250 species of plants (melaleuca and vine-related plants), over 180 species of birds, more than 80 species of reptiles, and other animals (monkey, deer, copper fish, etc.)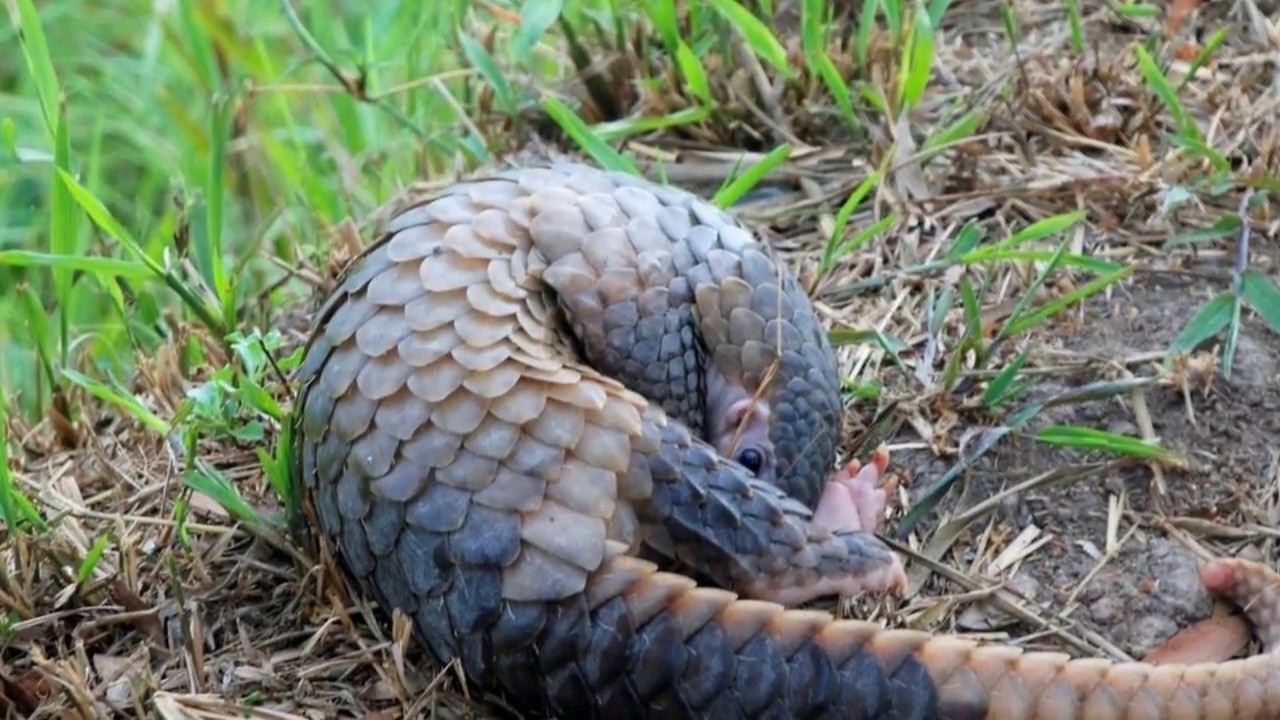 U Minh Thuong (Upper Park)
The first area is located in An Minh District (Kien Giang Province) and about 65 kilometers from Rach Gia City. Covering approximately 22,000 hectares, U Minh Thuong impresses all the tourists with its rich and diverse plant system; apart from the distinct melaleuca tree, the whole land is filled with other rare non-cultivated vascular plants, such as duckweed, lemna tenera, etc. Besides, the presence of many endemic species, from mammals, reptiles, and fish to birds, has made U Minh forest become the most diversified flora and fauna area in the Delta region.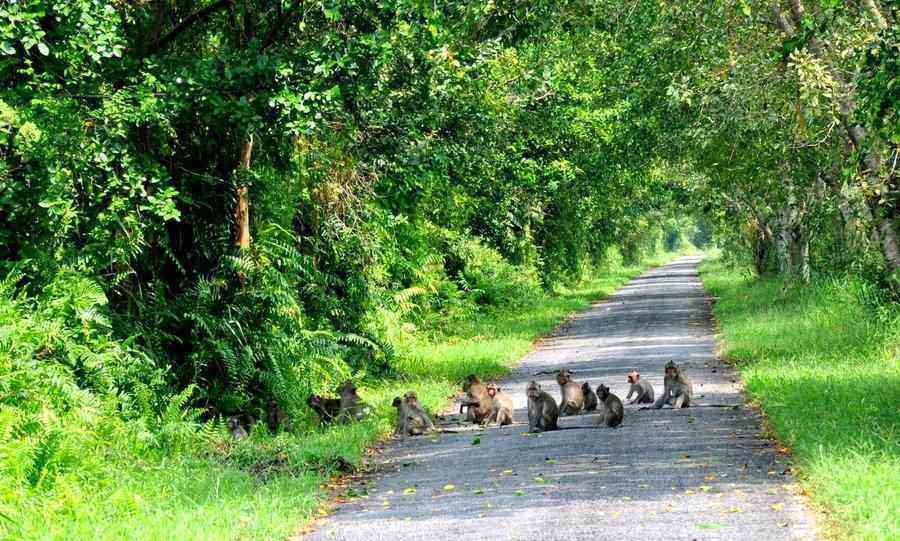 U Minh Thuong in Kien Giang province
All the bird species are living in the core area which has up to 8,000 hectares. Come to the Upper U Minh, you can see some endangered animals listed in the global Red Book, like hairy-nosed otters, fishing cats, and gray-legged pelicans.  
Visit U Minh Thuong if you want a raw experience about the wildlife of Mekong Delta.  
U Minh Ha (Lower Park)
This second area is about 25 kilometers from Ca Mau City. Compared to the Upper, the Lower is visited more because it is famously known for some beautifully picturesque rivers like Cai Tau, Doc, and Trem. This place is also befogged with the large number of cajuputs and a massive field of reeds. With the hugely undamaged natural characteristic, U Minh Ha has become a must-see destination of most nature lovers.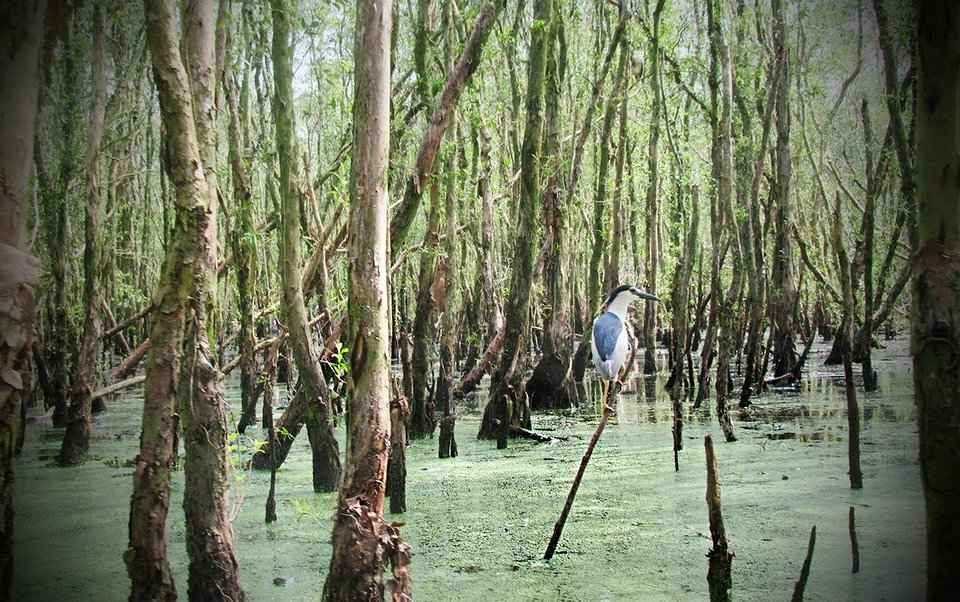 U Minh Ha in Ca Mau Province
The fertile and varied fauna and flora at U Minh Ha will definitely blow your mind away. Don't ignore a journey to this park because you will witness with your own eyes the life of plenty of different wildlife species, such as pangolins, wild boars, weasels, turtles, deer, and snakes; not to mention those having names in the endangered list. By stepping on the forest observation tower, you can capture awe-inspiring scenes of the boundless forest.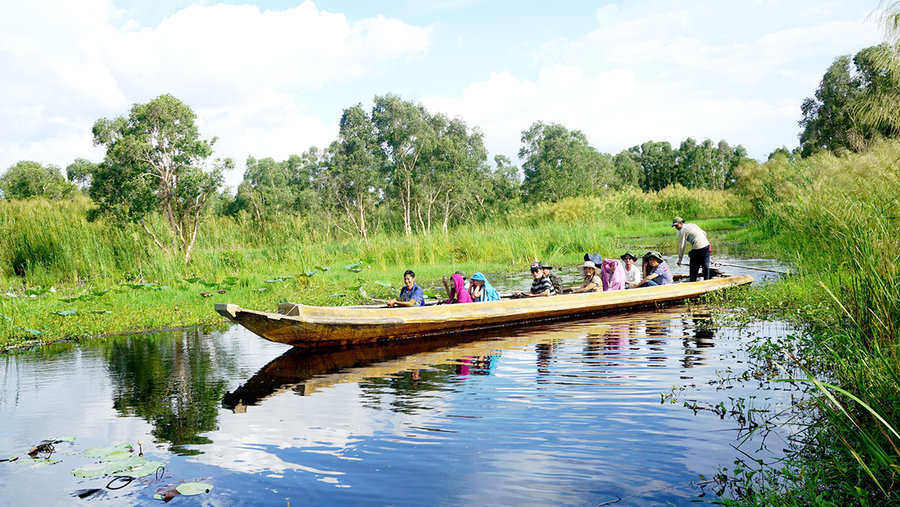 The most interesting thing to do in the Lower U Minh is to enjoy the folk melodies of Don ca tai tu, a very traditional musical art form from the south of Vietnam. After hours walking around the forest, what can be more comfortable than leaning back in a cane chair and listening to the smooth, sweet voice as well as harmony from the band playing Don ca tai tu, right? In addition, the locals here will take you back to the childhood time by telling legends of uncle Ba Phi, who is popularly known for his attractive storytelling.  
Whether you want to explore the mangrove forest or see wild animals, Viet Fun Travel guarantees you will get an exciting experience full of memories once making a trip to U Minh Ha.  
Best time to visit U Minh National Park
This tourist destination is open for sightseeing year round; nevertheless, we recommend you to avoid the period from March to April because of the fire prevention and control for the forest. Moreover, not many activities are available during the dry weather.  
It's an awesome idea to have a camping or picnic tour in
U Minh National Forest
since you have the authorization to cook here – feel convenient to grill, fry or boil food, or it is okay to order cooked dishes if you don't want to cook. When reaching this park, you're highly recommended to try fried field mouse, grilled freshwater fish, grilled snake with water lily, and young lotus leaves.  
In general, U Minh forest is a rich land with hidden potential always waiting for your self-exploration. Never skip out this interesting attraction whenever visiting to Ca Mau!  
Other news