Bird Parks In Ca Mau – Best Places for Birdwatching
Thu, 01/08/2019
3355 viewed
1 commented
Located in Mekong Delta,
Ca Mau
makes it outstanding from the rest, due to its location that is in the ending point of Vietnam. According to many tourists, they were instantly enchanted by the province's beauty which is dotted with beautiful bird parks, diversified channels, unique swamplands, and lush green forests. It is true to say that this is a place where humans and nature stay in harmony. Among them,
bird parks in Ca Mau
are the big magnet as these are the habitat of many species of birds.  
Bird lovers and birdwatchers alike will not miss this opportunity for sure. If you are one of them, let us inspire your interest with the topic below!  
#1. Lam Vien Bird Garden
Although being firstly built in 1995, the garden officially came to light in 1997. Currently managed by the provincial Department of Culture and Information, the area of ​​the park spans about 18 hectares, in which the area of ​​bird gardens is about 8 hectares. Believe it or not, Lam Vien can welcome up to 10,000 birds every spring.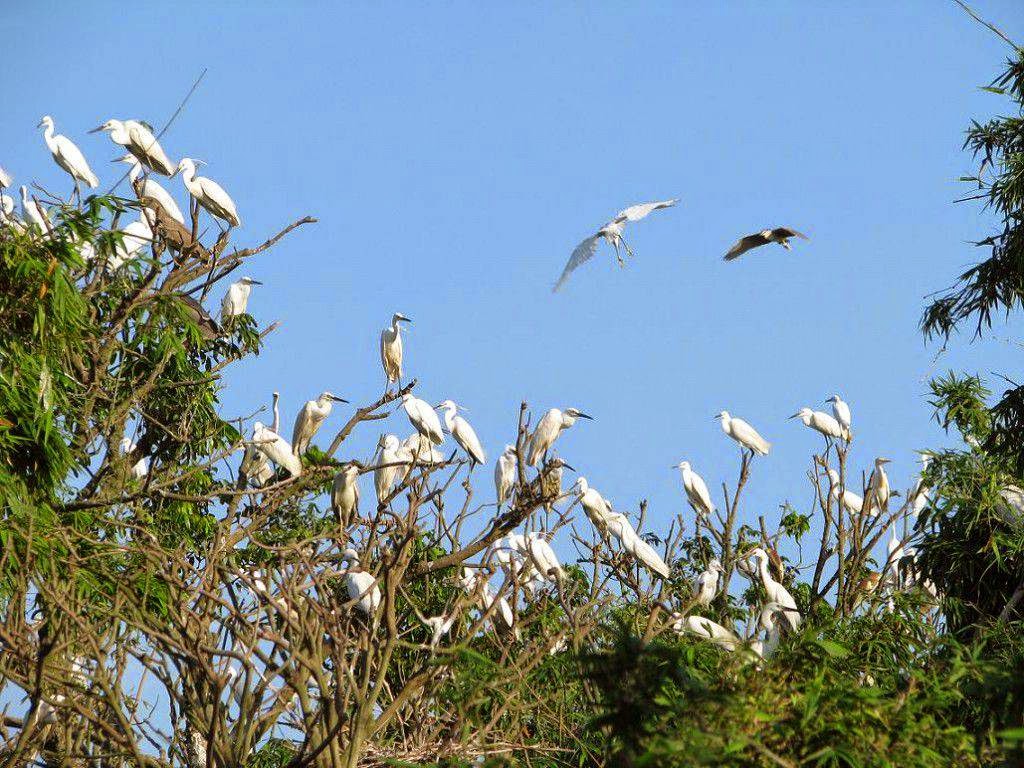 With the convenient location, closer to Ca Mau city, the bird garden attracts a number of visitors day to day, because this is a great chance for them to spread their own eyes over many species of birds, such as cauldron, nipples, storks, gongs, water chickens, etc. Their activities (i.e. dancing, cuddling, singing, etc.) are in harmony, creating the impressive symphony till the sunset. Among them, crane is known as the most impressive and precious bird in the garden campus. However, you still find a lot of rare bird species here, like ancient pelican, dandelion, heron, oat and so on.  
Don't forget to stop by Trau Cau restaurant – the noticeable and poetic place ideal for wedding photography address of the locals. You will be treated with many exotic and delicious dishes for sure.  
How to get there: From Ca Mau City to the West, you can go to this place by taxi, private car, or bike.
#2. Tu Na Bird Garden
Tu Na bird garden in Ca Mau province is another popular destination for bird lovers, especially during the flood season. It is currently home to approximately 100,000 birds of 74 bird species, in which most of them are the rare species in the list of Red Data Book of Vietnam and over the world, such as Giang Sen, Chang be, quam, and so on. That's why the garden is said to be abundant in both quality and quantity.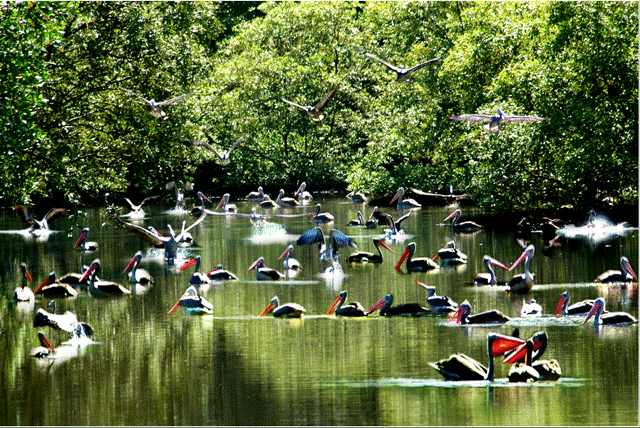 The most outstanding creature here is the white stork that may be often be seen flying above the garden or simply perching on green trees. Deeply in the lush mangrove forest with small lights, visitors can even see bird nests on the tree by chance. Birds diving in the water to catch fish and shrimp create a lively and meaningful vista.  
Of course, the more you explore the Tu Na bird garden, the more harmonious sound of thousand bird species you will enjoy. All certainly makes your mind and body truly joyful, peaceful, and comfortable.  
How to get there: From Ca Mau City's center, you go ahead to Nam Can Tow, where Tu Na bird garden is located.
#3. Ngoc Hien Bird Garden
As one of the largest natural bird sanctuaries in Vietnam with area of more than 130 hectares, Ngoc Hien Bird Garden is surrounded by a network of interlacing canals. The airy and pleasant year-round natural environment here creates a favorable habitat for thousands of bird species and storks.  
The charm of this garden is seen not only in the diversity of bird species, but also in the flawless harmony of the smoothing river and green forests. The awe-inspiring Bay Hap instantly wins your heart by its elegant beauty. You are recommended to visit the sanctuary in the morning or in the early evening when flock of birds search for food or get back to their warm nests.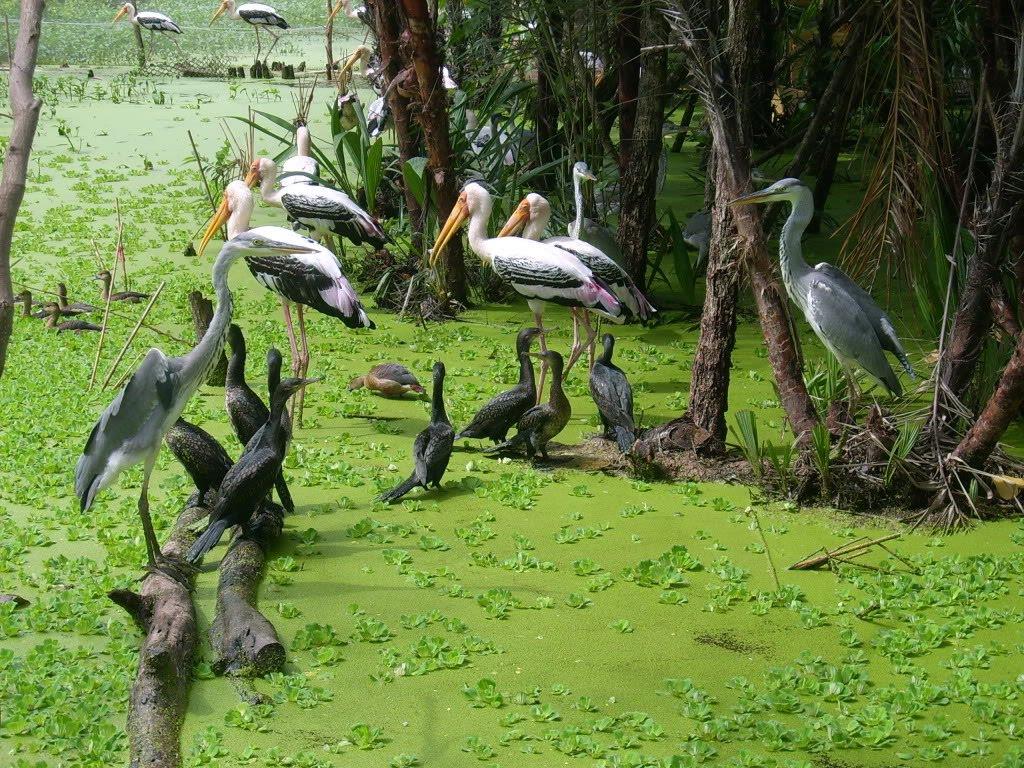 In comparison to the above 2 bird gardens, Ngoc Hien cannot be the one that you are dying to go, but it is worth visiting if you want to put your mind at ease. The pristine wilderness and fresh ambiance become your inspiration for poems or even songs. Furthermore, the birds here are seemly familiar with human observation. Photographers can feel regretful if they miss an opportunity to have great photo collection while in here.  
How to get there: From Ca Mau City's center, you come to Ngoc Hien Bird Garden by traveling to Tan An Commune, Ngoc Hien District.
There is no denying the truth that visiting one of these bird parks in Ca Mau will be like killing two birds with one stone because you not only enjoy birdwatching, but also discover many different attractions of the southernmost ending point of Vietnam.
Other news