​Things to know about Can Tho Floating Market & Wildlife
Tue, 23/07/2019
5064 viewed
0 commented
Planning for a trip to Mekong Delta?
Then you shouldn't miss an occasion visiting Can Tho, the biggest and most bustling city in the Mekong region. Known as
the rice bowl of Vietnam
, this charming land is always an attractive spot to the tourist because of its boundless rice fields, non-variant villages, rustic atmosphere, and delicious specialties. What else? Most people travel here with the main aim of exploring
Can Tho floating market and wildlife
, indeed.  
Not only the beauty of the urban area, but also the locals' culture and daily routines will capture the heart of visitors. Now, let's delve into the appealing of Can Tho with Viet Fun Travel!  
Experience the rural life of Mekong Delta
The very characteristic of Mekong Delta is definitely floating markets or Cho Noi. This type of market has existed for a long time and cannot be found any elsewhere but provinces of the southern Vietnam. Like other forms of market, Cho Noi is where people gather to sell and buy stuff – the only difference is the trading-goods activity takes place above the water. Referring to Can Tho, there are two big and famous floating markets here: Cai Rang and Phong Dien  
Over 100 years old, Cai Rang Floating Market is an outstanding site for visiting of not only Can Tho but also Mekong River Delta. Nowadays, it is more than just a crowded trading area because the place has a great contribution to the tourism. Always being one of top attractions in Can Tho, this market is an ideal destination of both domestic and international tourists when coming to shopping local specialties at affordable prices.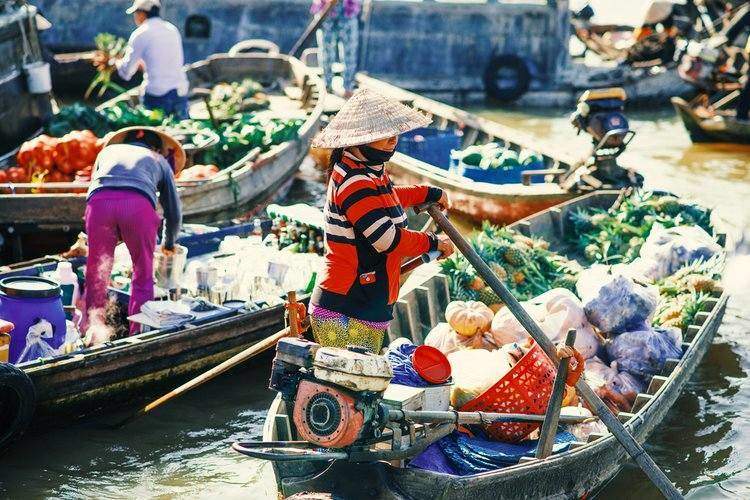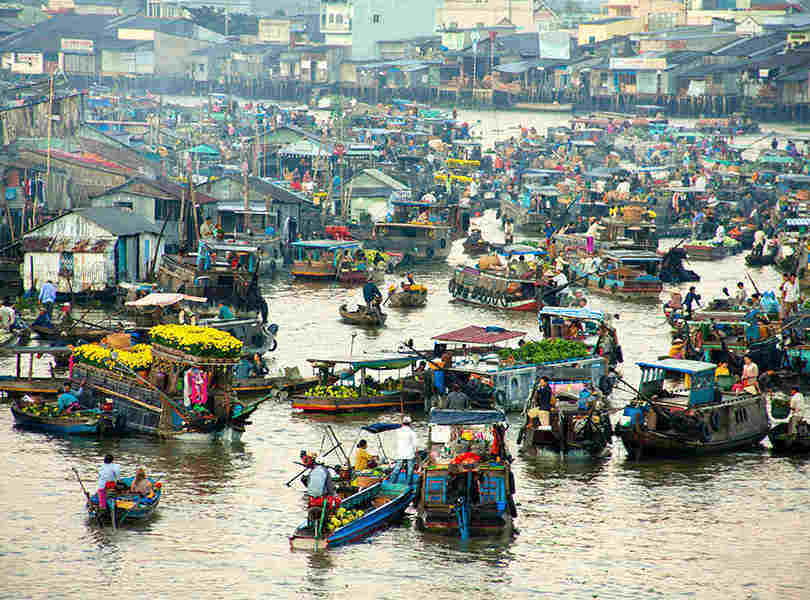 Cai Rang floating market  
Located on Cai Rang River, it takes approximately 30 minutes to reach
Cai Rang Floating Market
by boat from Ninh Kieu Pier. It has existed since very early days when the road and transportation had yet been developed. Because of the high demand in exchanging basic products at that time, local people were found gathering together by boats. Since then, Cho Noi has reserved for a traditionally cultural beauty.  
Along with Cho Noi Cai Be (Tien Giang), Cho Noi Cai Rang in Can Tho has popularly been known by tourists from different places as one of two most bustling and dynamic floating markets in the southwest of Vietnam.  
But guess what? If you're not a big fan of crowded sites, then you're suggested visiting Phong Dien Floating Market for a newer, more intimate and exciting experience.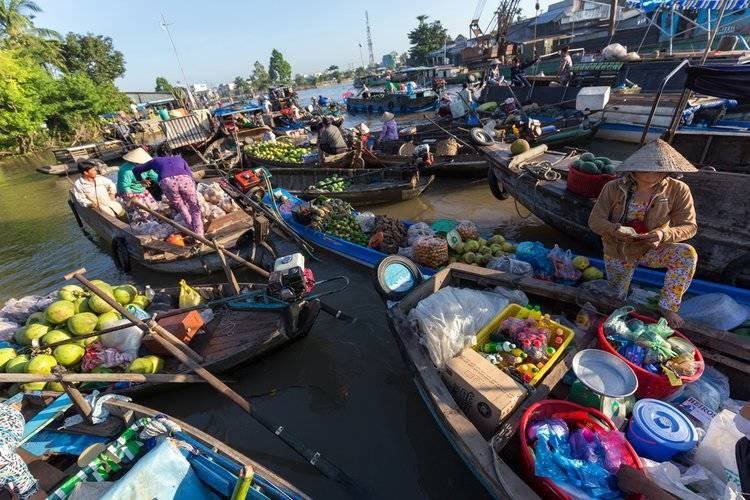 Phong Dien floating market  
Aside from buy things, a food tour on the floating market is truly an awesome experience that no one should skip out when traveling to Can Tho. The trading activities start early; therefore, you need to come here at 6AM if wanting to give each floating restaurant a taste. Lots of local dishes are served, such as com tam, pho, bun thit nuong, hu tieu, etc. At a very cheap of price, don't mind treating yourself a tasty meal with a sweet cup of coffee.
Check
Can Tho tours from Viet Fun Travel
Immerse yourself in the wildlife in Can Tho
Look for something more adventurous? The wilderness of Can Tho will hit you right in the feel! Viet Fun Travel recommends you to consider a sightseeing tour in this city – not only the beautiful countryside, quaint villages, and rice paddies catch your breath away, but also Can Tho wildlife surely leaves a great impression in your mind.  
So, where to go if you are expecting a journey to the wildlife world?  
Maybe you'd love to visit Bang Lang Stork Garden. Stork is an animal with a friendly image that has associated with the rural life in Vietnam for centuries. Right now, under suitable natural conditions, over 300,000 individuals of different species of storks are living in this ecological garden. This has become a favorable place of both domestic and foreign tourists. Since the storks likely leave their nest around 6AM, you should adjust your arrival time to capture the best scenery.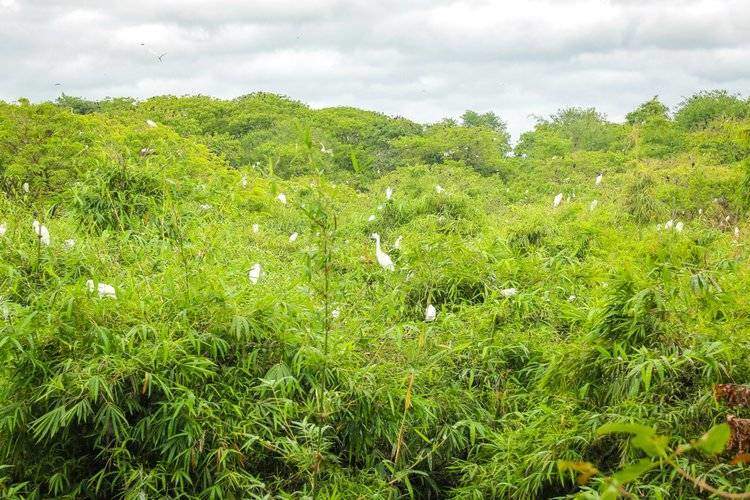 Bang Lang Stork Garden  
On your trip to the bird sanctuary, you will have a chance to hop on a long tail boat led by the local in order to see the bird-watching tower. The tour guide then will slowly inform you each part of the forest. Close your eyes, relax your mind, and immerse yourself to the natural environment of Mekong Delta.  
In case you still have more time, our suggestion is to add Muoi Cuong Cacao Farm to your itinerary. Here the owner will introduce to you the process of making butter, chocolate, and alcohol as well from the cacao fruits. You will have a 'one-of-a-kind' experience about fermenting, drying, and roasting cocoa beans. What can be incredible than that!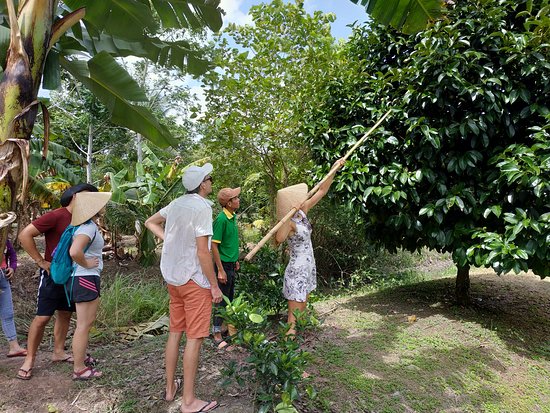 Muoi Cuong Cacao Farm  
Can Tho is a bustling city with rustic and poetic landscapes.  
Apart from exploring
Can Tho floating market and wildlife
, there are still plenty of interesting activities and things to do. Create your own memorable trip from today!
Other news