Hon Khoai Island – New Destination Idea for Travel Lovers
Wed, 31/07/2019
4192 viewed
0 commented
Often included in
Mekong Delta tour
,
Hon Khoai Island
attracts a number of tourists with its untouched beauty and peaceful charm. Although there is not much activity to do here, the island still becomes the big magnet for adventurers and travel seekers.  From Rach Goc Estuary, you will get there via a 3-hour boat trip. But, the scene on the way is indeed a plus. That means you have a chance to spread your eyes over the colorful and vivid vista of scenery, such as the blue of the sea, the yellow of the sunlight, and even the green of the mangrove forests. How gorgeous!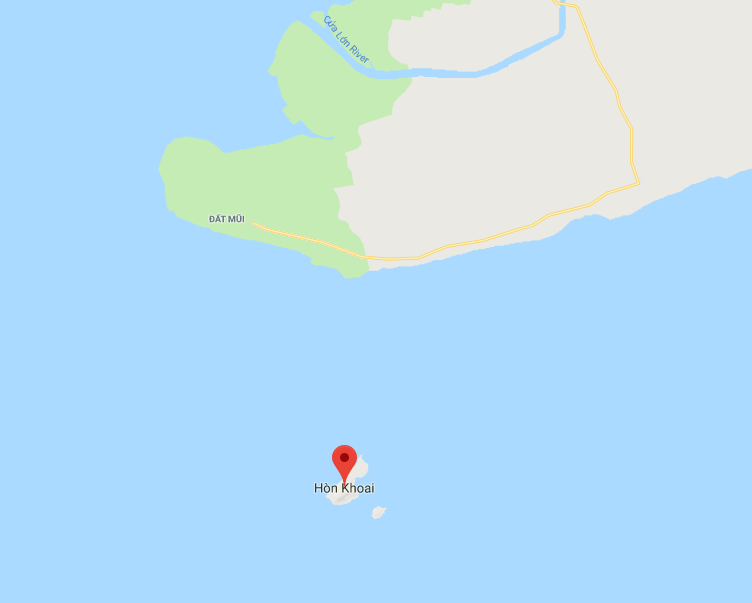 Want to discover more about Hon Khoai? Then, you are in the right place! Keep reading!  
A brief synopsis at Hon Khoai Island
About nearly 15 kilometers away to the southwest of Nam Can Town, Hon Khoai Island is now situated in Ngoc Hien District of
Ca Mau Province
. Did you know that people called it a stone island without no reason? The hills and the forest remain untouched while many specious types of wood, plants, and animals possess mesmerizing wilderness. The locals firstly named it as Giang Huong Island, Independence Island. However, due to its special shape that is similar to a huge potato, it has been called Hon Khoai (Potato Island).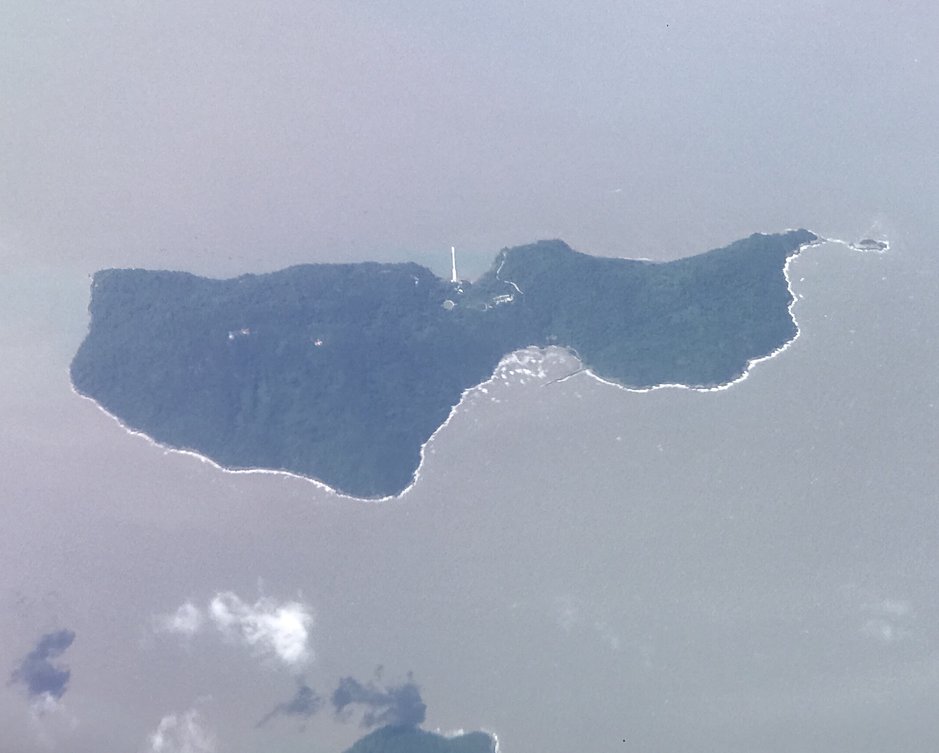 Truthfully, this is a flawless place for those who want to get an escape from the noisy city and stay close to wild nature only, thanks to the fresh clean water and a diversity of flora and fauna with valuable medicinal herbs, like fungus, cinnamon twig multiflorous knotweed, and rare animals, like python, varan, and squirrel.  
Please remember not to confuse Hon Khoai Island with Hon Khoai archipelago – a group of five giant spectacular islands, namely Hon Khoai, Hon Doi Moi, Hon Sao, Hon Tuong, and Hon Da Le. Among them, Hon Khoai is the biggest and highest island surrounded by the rest.  
Best activities to do
The first activity while on the island is wandering around the poetically stunning seashores full of white egg-shaped cobbles. There are 2 main beaches here, including Nho (Small) Beach in the southwest side, and Lon (Big) Beach in the eastern side of the island. While the Small Beach is so shallow that you can perfectly enjoy the cool water by barefoot, guests can deeply pamper themselves in clean blue sea among sparkling waves at the Big Beach. For a lazily pleasant experience, you simply just lie down on the white sand to watch other picturesque islands in the sunlight and put your mind at ease.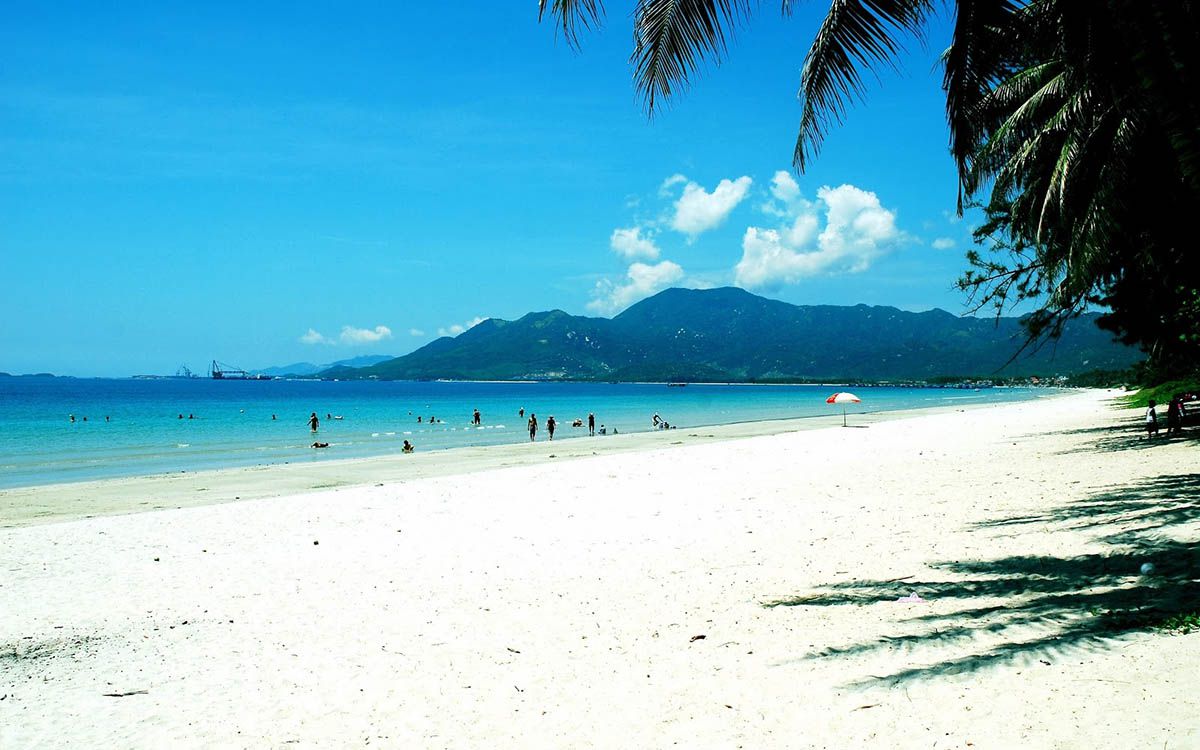 Big beach
Adventurers can challenge their bravery by exploring the tropical jungle. And the stunning scenery of primitive forest with a wide range of rare plants and wild animal is a priceless reward for what they deserve to have.  
In fact, the young tourists are eager to climb up the peak of the mountain through a zigzag path to visit a lighthouse. On the way, it is so interesting to see many wild glorious flowers blossoming in rock cavities. Not only that, the twitter voices of birds and fragrance of magnolia do make your route ahead shorter and livelier.  
Built by French colonists at the end of the 19
th
century, the lighthouse is the highest peak of the Hon Khoai Island, at altitude of 318 meters. Interestingly, its architecture remains intact. This is where Pham Ngoc Hien – a revered teacher – excellently led a group of prisoners to gain the resounding victory over the French, resulting in their ownership of the lighthouse. And you can hear this wondrous exploit through the tour guide or every local here. The best part is that you can use the telescopes to look closely at Hon Doi Moi – one of the 5 famous islands, or even take a glance at the Cape of Ca Mau from this lighthouse.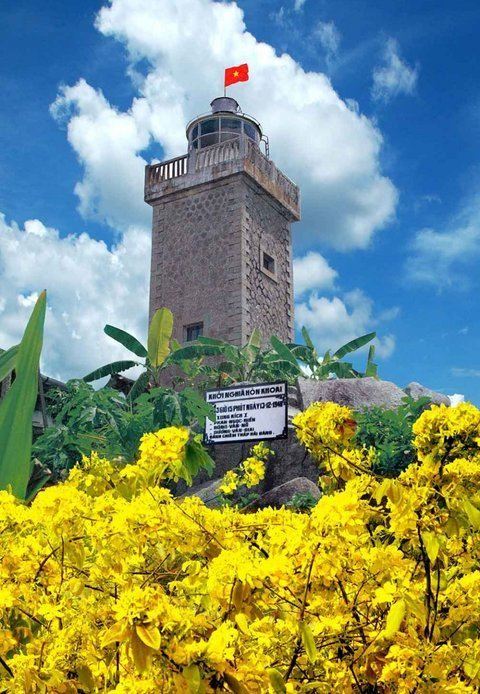 What else? It seems a big pity to overlook tasting algae that can be cooked into lots of exotic and unforgettable dishes. Birdwatching should be also added to your itinerary as there are many species of birds on the island, i.e. swallows and wild geese. Don't forget to bring the camera with you!  
Important notes to keep in mind
Because Hon Khoai is close to international waters, you are advised to ask for permission from the border guard station before getting there. It is better to call the telephone switchboard in advance to ask how to contact the border guard station.
Put yourself with an utmost caution since there are many monkeys on the island. Otherwise, your food and items can become their "targets."
There is no shortage of fresh water on Hon Khoai Island. Even in the dry season, the locals and fishing boats often visit here to get water. As a result, there is no need to bring a lot of fresh water during the trip.
Other news