5 top tourist attractions in Vietnam
Thu, 28/04/2016
33978 viewed
0 commented
Vietnam is knowns as tourism country with a lot of wonderful destinations from north to south. There are some best places which having good reviews of tourists both service and natural beauty. They also consider as "must-see" when you travel to Vietnam.
1, Hanoi - Beautiful Vietnam Capital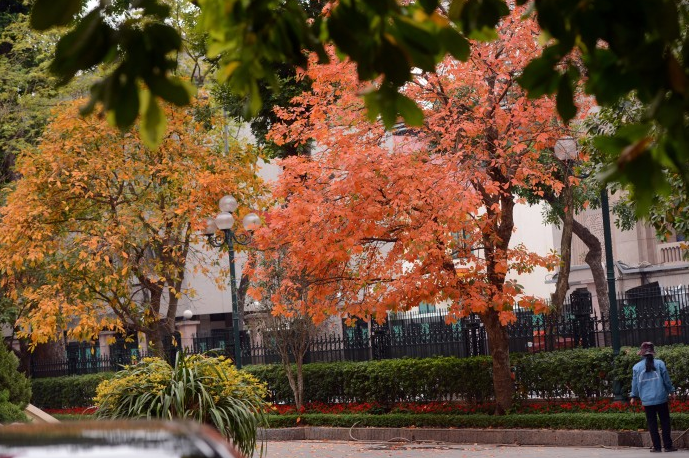 Hanoi is not only capital but also is traditional, hictorical and cultural city of Vietnam long time ago. Especially, Hanoi Old Quarter attracts a lot of tourist every year with many small, meandering streets, each shows the name of the goods that was specifically traded there such as Hang Bac (Silver Product), Hang Ma (Paper Product), Thuoc Bac (Herb Product) and Hang Vai (Silk Product), just to name a few. Furthermore, almost well-know destinations in Hanoi lay close to each other so you can walking or by cyclo to visit around there such as Hoan Kiem Lake, Literature Temple, One Pillar Pagoda, Sword Lake, West Lake, History Museum, Flag Pole.
2, Sapa - The Magical Hills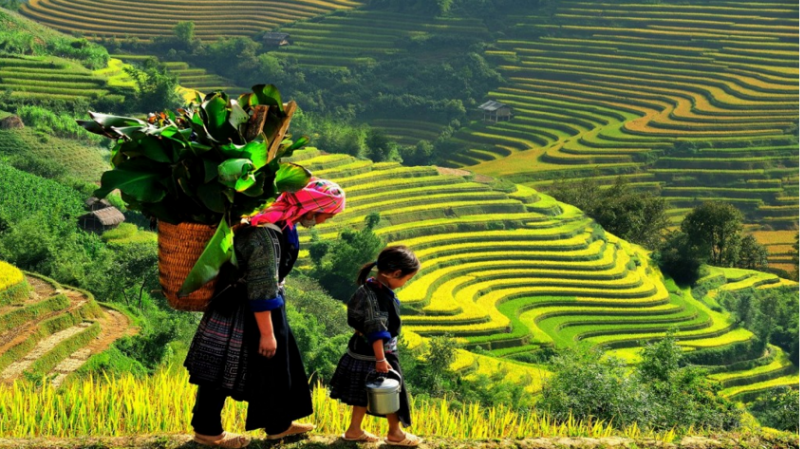 Sapa, is hills province of Lao Cai, a land of modest, quietly but hides many the magic of the natural scene. Sapa's natural landscape is combined between human creativity and the topography of hills, green forests, which look like the paintings are arranged in a layout harmony to create a region with many romantic scenes. From the city center you can reach its panoramic views of the untouched mountain peaks. Visiting Sapa, tourist will have chance to conquer Fansipan peak known as making a trip to the village hidden in the mist. Mountain scenery with blooming flowers and "clouds hugging mountains, clouds hugging mountains" certainly would delight travelers travelling the place. Moreover, tourists can travel another well-known places in Sapa such as: Muong Hoa valley, Love market, Bac waterfall, Ban Ho and etc.
See more Sapa trekking tours
3, Halong Bay - World Natural Heritage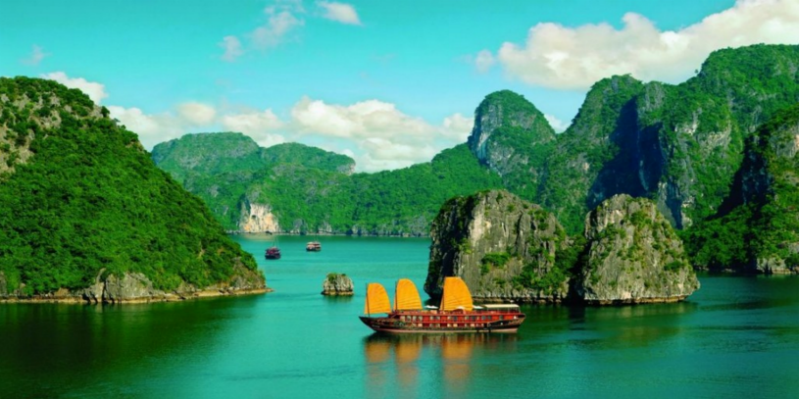 Halong Bay is one of famous destination in Vietnam, located in the northeast Vietnam. Having thousands of magnificent islands is marvelous nature, Halong Bay was repeatedly recognized by UNESCO as a World Natural Heritage Area. Halong attracts both domestic and international guests due to outstanding natural beauty. Tourists will travel to explore the series of limestone caves with majestic appearance by cruise when coming Halong Bay. There are highlight places in Halong such as Kissing Rocks, Sung Sot Grotto (Cave of Surprises), Thien Cung grotto (Heavenly Cave), Bai Tho Mountain, Hon Trong Mai, and Cat Hai Island … Furthermore, Halong is also voted one of the 7 new world natural wonders.
Check Halong Bay day tours here!
4, Ninh Binh - Eco-Tourism Complex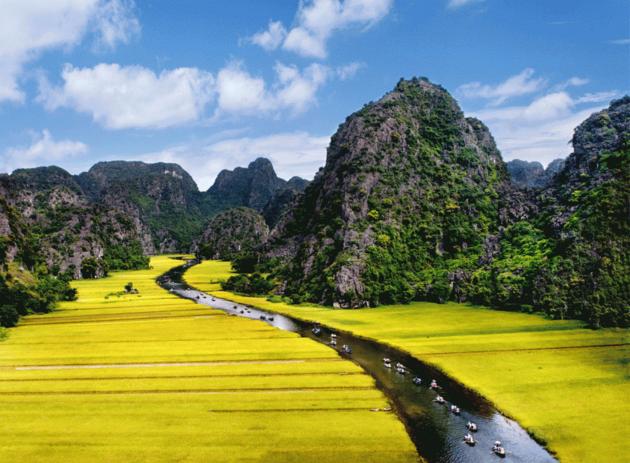 Less than 100 km from Hanoi, Ninh Binh tourism with many beautiful scenic places in both landscape and historical significance, has become the destination of choice of many tourists. Travelling to Ninh Binh, the visitors will surprise from the beauty of the ancient capital of Hoa Lu, or the majesty of Phat Diem cathedral. Furthermore, travelers can freely explore the marvellous nature landscapes in the eco-caves such as Trang An, Tam Coc - Bich Dong area and so on. That's not to mention the nature preserved in the forest of Cuc Phuong, or the unique, interesting, rich flora and fauna and as well as the diversity of Van Long wetland nature reserve, or bathe himself in Kenh Ga hot spring and etc.
5, Mai Chau - Outstanding Eco Lodges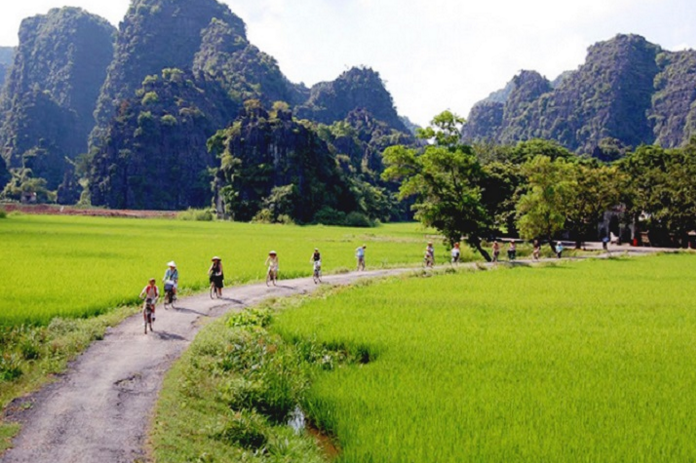 Far 130km from Hanoi, Mai Chau is beautiful valley. It's not only famous with imposing nature but also enthusiasism of Thai people which attract all tourists when travelling there. Guests travel on the 6 highway to Hoa Binh approximately 70 kilometers, then cross the winding mountain pass, moving range about 60 kilometers to Mai Chau from Hanoi.

Most young people like to travel by motorcycle.with 2 days 1 night tour to this attactive valley. When coming there, almost travelers choose homestay instead of hotel which can explore real daily life and culture as well as enjoy local foods there or eco-lodge for
Vietnam tour packages. Surrounding Mai Chau is a wonderland of green, traveler can walking around to visit fields of yellow such as Thung Khe Pass, Chieu Cave, Mo Luong Cave, Lac Village, Van Village and etc. 

Having places already, planning your trip to travel north of Vietnam now. If you still have concern a little bit about itinerary or anything, you should check out Vietnam Tour Booking where you can find amazing Vietnam tour with best promotions and flexible itinerary for tourist. Let Vietnam Tour Booking becomes your colleagues travel during your vacation.
Other news