Discover "Mui Ne backpacker neighborhood" in Phan Thiet
Tue, 21/05/2019
1137 viewed
0 commented
Referring to West Street, most people think of big cities like Hanoi, Saigon or Da Nang. However, one of the West streets that people don't know about is the Mui Ne backpacker neighborhood. Therefore, let's go to discover interesting things at
Mui Ne backpacker
neighborhood in this article.

Discover Mui Ne backpacker neighborhood
Ham Tien West Street in Phan Thiet has been formed over the past 20 years. Before that, foreign tourists booking hotels hardly knew anything about Phan Thiet. Only after the phenomenon of the total eclipse, many foreign visitors came to wait to see this amazing phenomenon and they found out the potential charm of nature here. Since then they often come back and form the West Quarter like what it is now.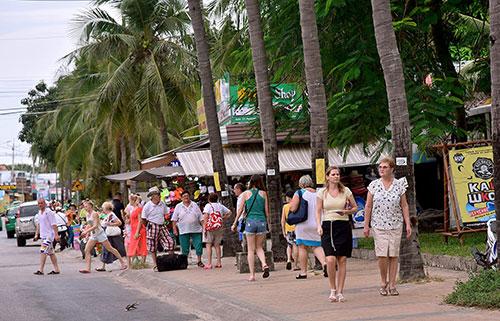 Ham Tien in Mui Ne - Image Internet
Currently, Nguyen Dinh Chieu Street - Ham Tien, Phan Thiet is a rather small road, but the advantage is the crystal-clear beach on its right side with a system of resorts, motels, and high-class hotels located close together. On its left side, there are a few dozen businesses that offer catering, souvenirs, internet, laundry, rental of bicycles and scooters for entertainment activities with signs written in many languages: such as English, French, Russian, Japanese and hardly any Vietnamese signs.
Mui Ne backpacker neighborhood is one of the night venues in Mui Ne. Take a walk around this Western street you will encounter many foreigners doing business in the coastal town. Massage and nail shops stand side by side together along the road to the sea. Visitors to these stores are mainly Vietnamese and foreign tourists. The price at these stores is very reasonable, so many people can afford. Tourists don't have to worried about being ripped off because the government supervises this issue strictly and scrutinizingly to satisfy travellers as much as possible and make people always feel safe and welcome when visiting this place.
Most foreign tourists enjoy the cozy atmosphere of West Street. Modern resorts such as Bamboo Village, Seahorse, Romana, ... with quiet space, unique architecture, professional staffs provide many fun and entertainment games such as rubber boats and surfboards, swimming buoys, and paragliders.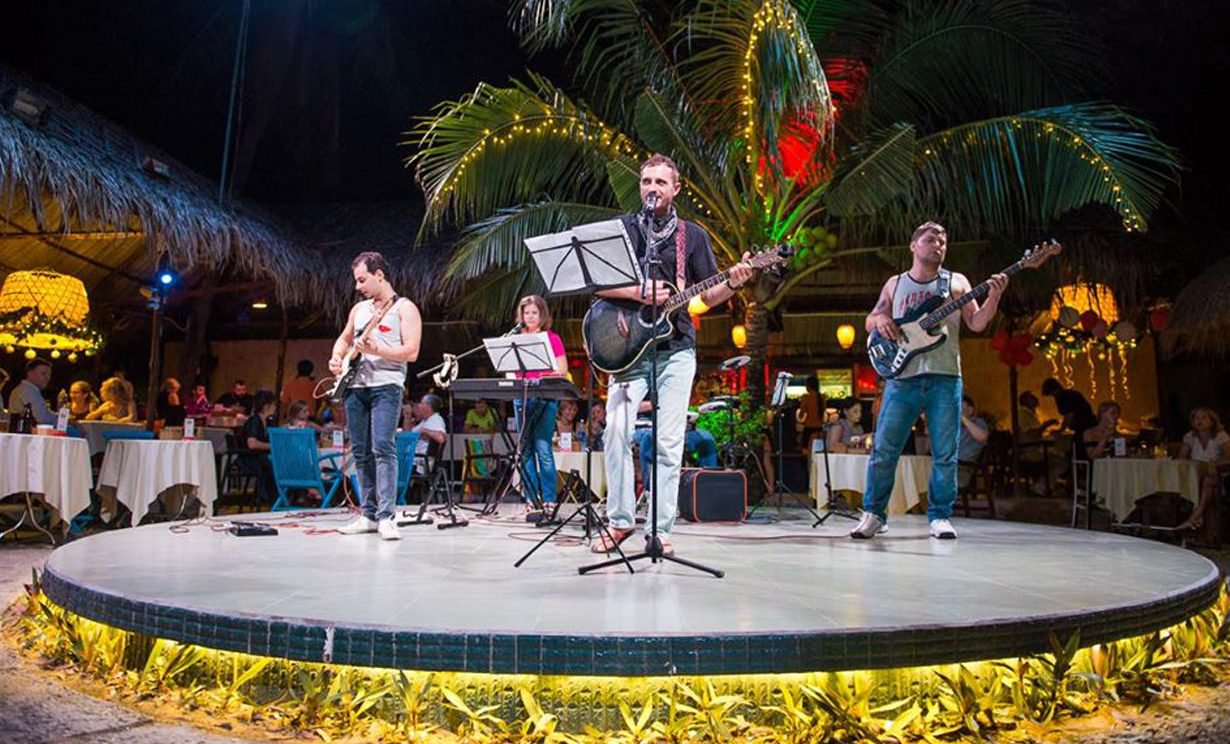 Deja Vu bar in Mui Ne - Image from christinas.vn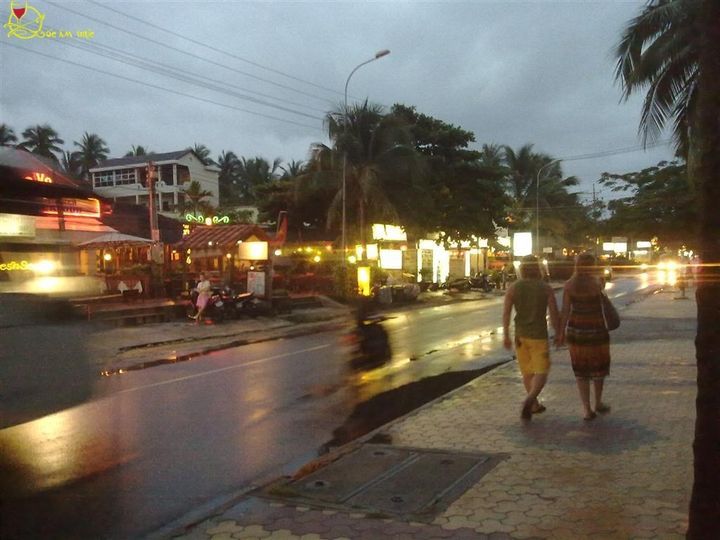 Nightlife in Ham Tien street - Image from Internet
Although Phan Thiet West Street is not as crowded as the West Quarter in Ho Chi Minh City or Nha Trang, most foreign tourists favor the atmosphere here. Another plus point is that security is always ensured, so in Phan Thiet West Street, there is no robbery even at late night, or rip-off happening to visitors. Even those offering motorbike-ride service must also comply with rules and can only stand in a fixed area.
Do you like to explore more in Mui Ne? Check some
Mui Ne tours from Viet Fun Travel

Interesting things of  Mui Ne backpacker neighborhood that you should know
Traveling to Phan Thiet this summer, and visiting the bustling West Street, you will be overwhelmed by signs written in a variety of languages ​​such as English, French, Russian, Japanese and hardly any Vietnamese signs. There are shops in which the owners are foreigners: they fell in love with this place and decided to stay here and launch their business.
West Street is famous for its close-up restaurants, including Hoang Yen restaurant serving tourists over 300 dishes, "famous" to the extent that Masterchief Martin Yan (Yan Can Cook) has also come here. "A special thing of this West Street is that there are no backpackers or Westerners to scam like some other places. Visitors come here mainly to travel or have a job to stop by "- Mr. Thai, a motorbike rider shared.
After relaxing hours in the resort, swimming in the rear beaches, foreign visitors can find their own services without being bothered by vendors, beggars, and lottery sellers as in the city center. This is a remarkable endeavor of the local government in creating a fresh, relaxed atmosphere to attract visitors.
Thomas, an Australian tourist, happily said: "Here, the atmosphere is quiet and airy, seafood is fresh and delicious, the beach is so beautiful. I do love it." When being asked about the security situation here, another Australian tourist – who is a primary-school teacher - also said he and his group were relieved to come to Mui ne backpacker neighborhood and he surely would return to this place.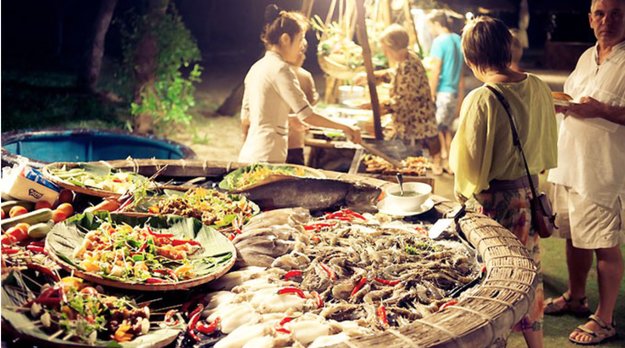 Mui Ne night food - Image christinas.vn
It can be said that West Street is becoming more popular and interesting on your journey to discover the beautiful central coastal city. Visiting Phan Thiet, you will be in for surprise after surprise and most importantly, you will enjoy pleasant and comfortable holidays.
These are interesting things in Phan Thiet West Street that  Viet Fun Travel love to share with you. Hope with useful information, we will help you choose interesting places for your upcoming holiday.
Other news