Vung Tau Nightlife: A Glimpse Into Fun Activities & Food
Mon, 20/05/2019
1669 viewed
0 commented
What is Vung Tau nightlife like?
Known for many beautiful beach resorts near Ho Chi Minh City, Vung Tau is definitely the best place to visit on weekends or short-term holidays. When it comes to partying, then it has to be Vung Tau – a location that is full of sun, sand, delicious food, and fun activities.
The fun in Vung Tau, of course, doesn't stop when the sun goes down. Lots of people say that Vung Tau is most incredible when the night comes. Aside from the sound of wind and beach waves, you will be overwhelmed by the beach road where you can find plenty of cafes, bars, clubs, lounges, restaurants, and live music venues. The town is also famous for several markets serving fresh seafood and special dishes. With a variety of entertaining activities,
Vung Tau nightlife
becomes vital and colorful.
Interesting Activities to Do at Night in Vung Tau

#1. Dog Racing
Have you ever participate in a dog racing competition? Well, Viet Fun Travel highly recommends tourist to try out this activity because its exciting atmosphere will keep your feet off the ground. The race will be more fierce and intense if you make a bet for a certain dog.
According to the locals, dogs used for dog racing competitions in Vung Tau are the greyhound. This genus runs really fast and can reach up to 60km per hour. The most popular place holding this awesome activity is Lam Son Stadium or Lam Son Dog Race Course (15 Le Loi Street).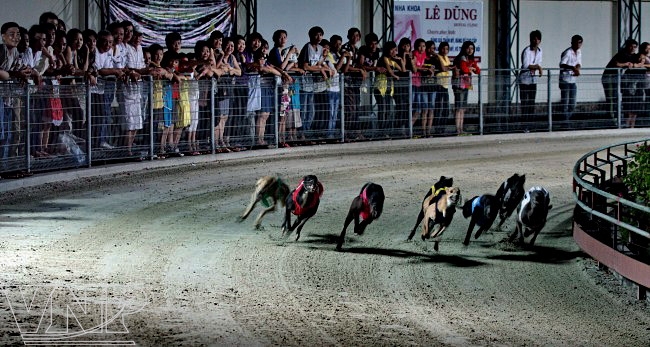 Bet "WIN" with your chosen fastest dog, "EXECTA" is for the second pick, and "TRIFECTA" is the last selection. Most participants go with the third level because it has the higher chance of winning than two remaining levels. If you don't want to play, just view and cheer for the enthusiastic dogs.


#2. Fun ride with bike
You can choose to ride on either the tandem bike or electric bike.  For couples, we advise you to travel with a double-seat bike – this is such an interesting choice if you want to ride through the coastal paths together while feeling the fresh air and bustle of
Vung Tau nightlife
. You can rent this bike mostly along Tran Phu Street and Ha Long Street. It's better to ask for the owner's phone number so that you can contact in case of the broken bike.
If you want to capture more beautiful scenes of Vung Tau at night,
Viet Fun Travel
recommends you to use an electric bike which is leased along Thuy Van Street or in front of Bien Dong resort.  The electric bicycle comes with various different models to choose from: 3 seats, 7 seats, 10 seats, and 13 seats. Tourist can run with the route of 10km or 20km to the stops, such as Nirvana Vihara (Niet Ban Tinh Xa), Christ the King (Tuong Chua Dang Tay), etc.  
Yummy Food When You Stay Overnight in Vung Tau

1. Banh Beo Tuyet Mai (Vietnamese Savory Steamed Rice Cakes)
Don't miss your chance tasting this amazing Vietnamese dish! The fragrant pancakes with smooth textures and fatty flavor of coconut milk are always irresistible to the tourist. Though the ingredients are simple (rice cake, dried shrimps, scallion oil, crispy pork skin, and dipping sauce), the taste is incredibly attractive and stimulating. If you want something cheap yet tasty and nutritional during your
Vung Tau nightlife
trip, don't hesitate to visit this shop.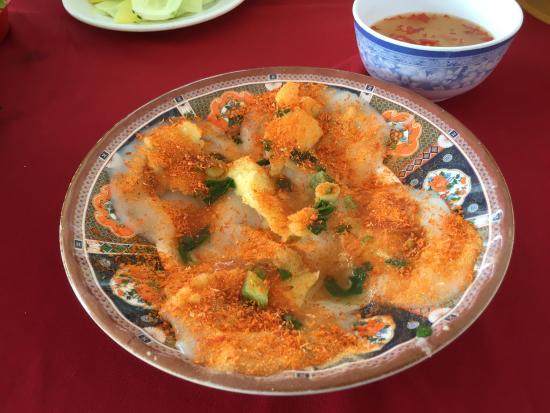 Address: 09 Phan Chu Trinh Street, Ward 2, Vung Tau City
2. Ganh Hao Restaurant
Are you a seafood lover? Then this restaurant is a reliable choice! You will find a variety of seafood dishes on menu. The price is reasonably acceptable; not all are extortionate.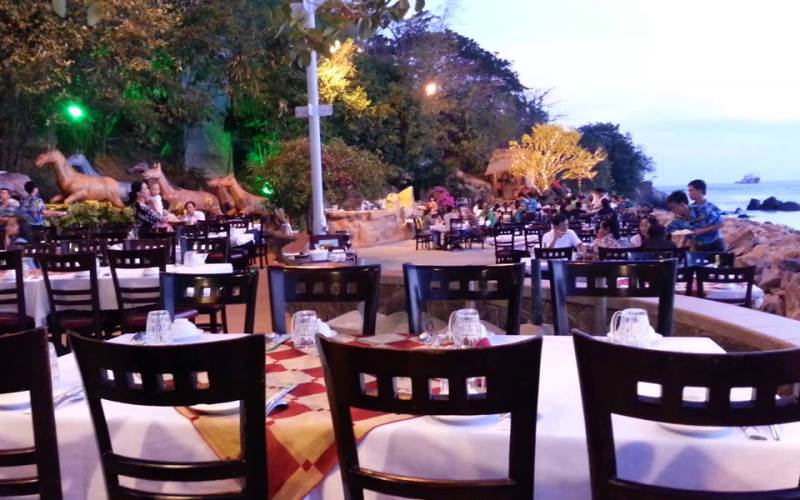 Address: 03 Tran Phu Street, Ward 5, Vung Tau City
3. Tu Nhien Shop
Tu Nhien shop is a quite popular site for all foodies, especially those who have a huge love for snail dishes. Come to this address and you will enjoy over 20 types of snails cooked in diverse ways. The general price for each dish ranges from 35.000VND to 70.000VND. Serving a vast array of delicious dishes at attractive rate, Tu Nhien shop has become the top priority of many tourists in Vung Tau.
Address: 34 Tran Phu Street, Ward 1, Vung Tau City
4. Hoang Minh Fish Hotpot
If you want something hot and spicy at night, then we recommendation is the fish hotpot shop located on Truong Cong Dinh Street where you can taste different kinds of hotpots, especially stingray hotpot is the most famous. The price of these hotpots ranges from 200.000VND to 300.000VND.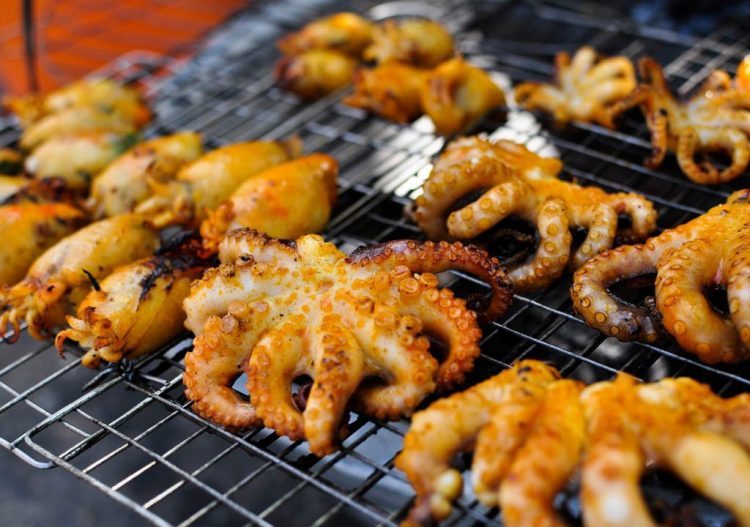 Address: 44 Truong Cong Dinh, Ward 3, Vung Tau City
5. Goc Vu Sua Banh Khot Shop (Vietnamese Crispy Mini Pancakes)
The Vietnamese crispy mini pancake is the special dish in Vung Tau, and it's easy to spot that there are many Banh Khot shops around the beach city. Rated 4.8/5 by Viet Fun Travel, Goc Vu Sua shop located on Nguyen Truong To Street is the most crowded and worth trying. There are 8-10 pieces per dish at the price of 60.000VND.
Address: 14 Nguyen Truong To Street, Ward 2, Vung Tau City
6. Co Nen Grilled Shop
If you want to treat yourself with stunning grilled dishes, we suggest you visiting Co Nen shop, a place preferred by the tourist due to the average price and enthusiastic attention. In this grilled shop, you can try numerous fresh seafood dishes (octopus, squid, shrimp, crab, etc.)
Address: 10 Tran Phu Street, Vung Tau Front Beach (Bai Truoc)
Top 5 Fascinating Bars in Vung Tau
When it comes to
Vung Tau nightlife
, the activity that most young and enthusiastic people cannot miss is to go to the bars (pubs). When walking along the main coastal street in this touristy city, the tourist will easily spot a number of great bars.
Check out some cool bars and beer clubs in the following:
Black Pearl Bar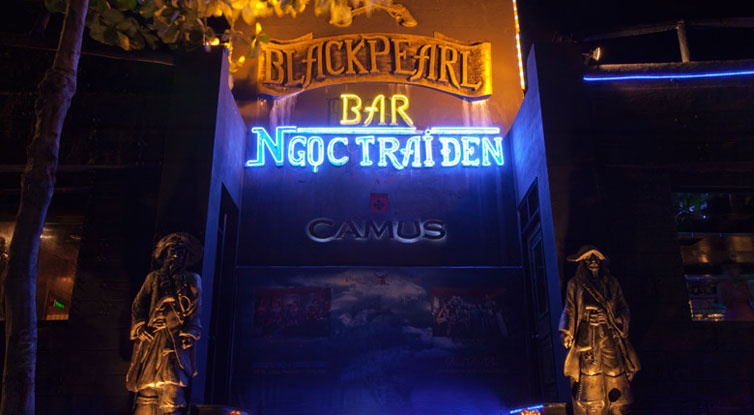 Address: 64 Ha Long Street, Vung Tau City
Time: 05:00 PM – 11:30 PM
Gazebo Beach Front Lounge & Cafe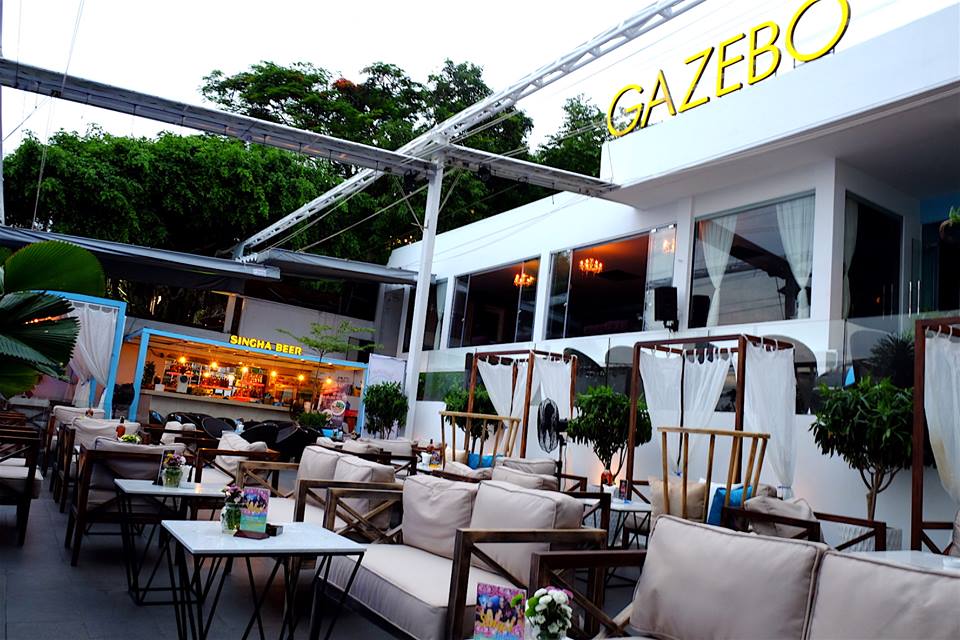 Address: 90 Ha Long Street, Vung Tau City
Time: 07:00 AM – 07:00 PM (Cafe) 07:00 PM – 02:00 PM (Bar)
Vuvuzela Beer Club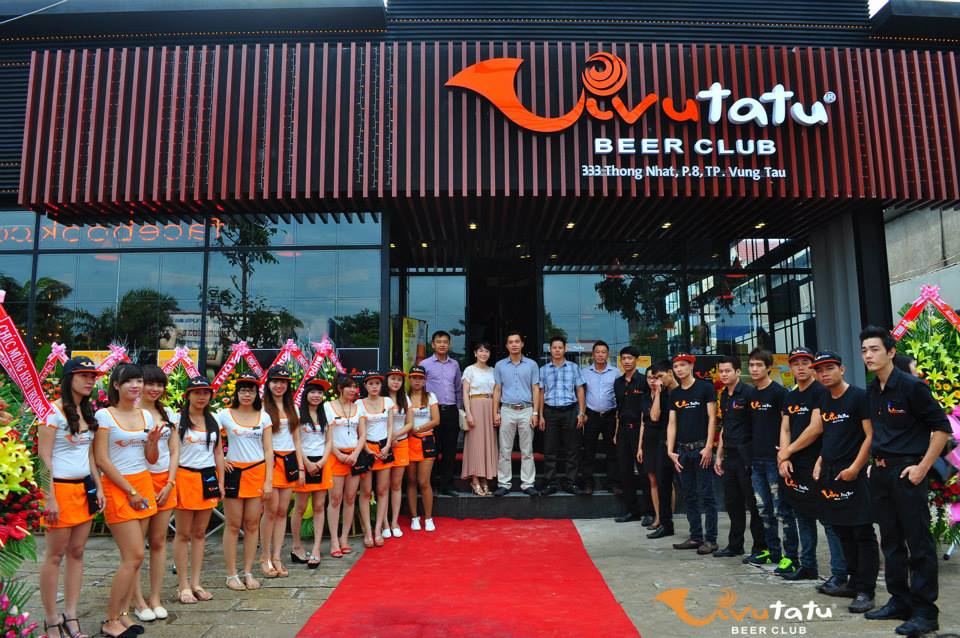 Address: The 1st Floor of Imperial Plaza, 159 - 163 Thuy Van Street, Vung Tau City
Time: 04:00 PM – 11:30 PM
Cask Bar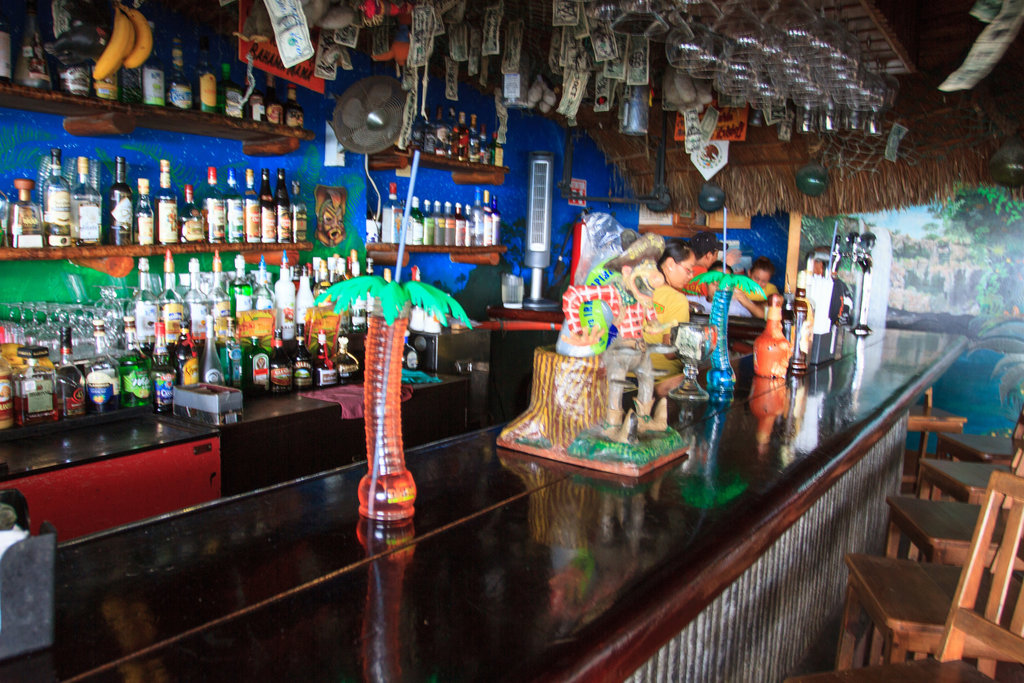 Address: 12 Quang Trung Street, Vung Tau City
Time: 05:00 PM – 01:00 AM
Down Under Bar

Address: 23 Truong Cong Dinh Street, Vung Tau City
Time: 04:00 PM – 02:00 AM
We also come up with the opening hours so that you can consider selecting one place for a wonderful night of your trip.
Looking for a perfect gateway for your next vacation? Don't hesitate to pick Vung Tau as the upcoming destination. To most tourists, traveling to Vung Tau beach town is always the top priority, especially when you don't have many days off and because this place is near Ho Chi Minh City.
In general,
Vung Tau nightlife
is such a wonderful idea to refresh your mind and soul after a large amount of stress from your study and work. Just one night in Vung Tau and you will enjoy many tasty and fresh seafood dishes and discover several exciting places for entertainment as well.
Do you like to travel here? Check
this for some tours
We wish you have an impressive night in Vung Tau!
Other news