Vietnam Travel Itinerary Guide and Advice for The First-Time Tourists
Fri, 26/05/2017
5050 viewed
0 commented
Incredible natural beauty and vibrant cities do make Vietnam a worth-well country to explore. But, what if you just have one week to get the most out of this S-shaped country? Vietnam is mainly divided into 3 regions, namely North, Central and South. For that reason, it will surely take longer than 7 days to check in all the best parts of this beautiful nation. However, in only one week, it is still possible to experience the essence of Vietnam's highlights and remarks. Make sure to have yourself well prepared in all cases.
Below, we have put together
suggested travel itineraries for Vietnam
to consider. Whether you wish to discover the quiet capital of Hanoi and imposing natural beauty of Halong Bay, or the remarkable beauty of Danang and ancient royal Hue, or the bustling economic hub of Ho Chi Minh City, let us become your guide!

A Vietnam Travel Itinerary In One Week
Many travelers who spend at least one month in discovery still think that they don't have enough time to see the whole country. But, don't be over-ambitious. You can choose to visit one or two outstanding destinations in each region, instead of having a little bit of everything. Consult the following sampling of
Vietnam itinerary 7 days
 for more information!  
Day 1 to 2: Explore Ho Chi Minh City
As the largest city in the country,
Ho Chi Minh City offers a lot of fun things to do
, regardless of whether you're interested in history, architecture, or modernity. First of all,
Reunification Palace
is what you should not miss as here is the former Presidential Palace of South Vietnam. Or the
War Remnants Museum
is where you can see plenty of tanks, planes, helicopters, other kinds of war machinery, along with numerous moving photos during the war.0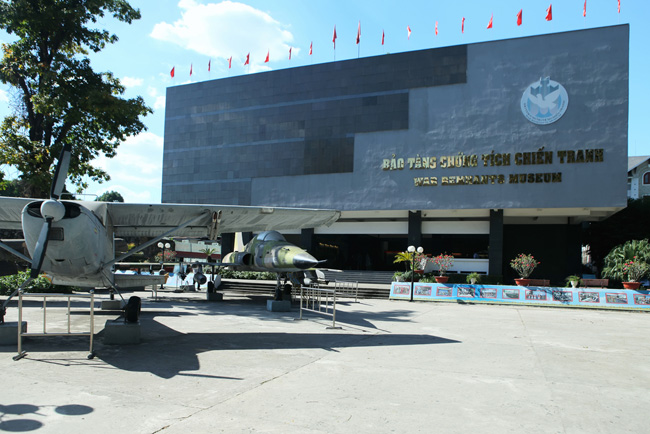 War Remnants Museum 
Let's head towards the massive Bitexco Financial Tower to marvel at its spectacular architecture and glamour since this is Saigon's tallest building. Of course, it's quite possible to savor a cup of coffee on the 49th floor of the tower and get a fantastic view of the whole city.  
Finally, the
Cu Chi Tunnels
help you learn how the locals in the past lived and worked. This incredible network of tunnels was actually built by the Viet Cong during the war. Crawling through each tunnel, trying Cu Chi cassavas, understanding Vietnamese's bravery and cleverness, etc. are some great activities here.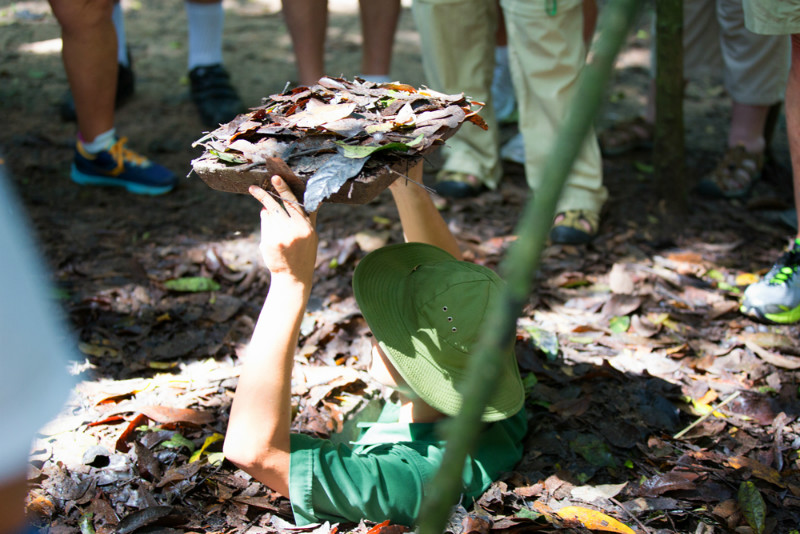 Cu Chi Tunnels
Day 3: Indulge in a floating market in Mekong Delta
The Mekong Delta is considered the breadbasket of Vietnam. And the best way to fully experience this fascinating region is to partake in a
floating market
, where sellers and buyers do the sale on boats. It is easy to find a lot of tourist agencies that introduce the tour to these floating markets. Ensure to sign up for a package tour and then get ready to wake up early in the morning as you must depart early.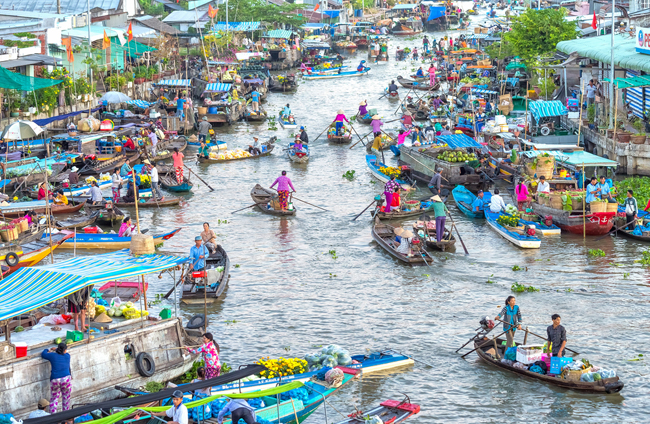 Nga Nam floating market in Mekong Delta
Day 4 to 5: Chill out in Nha Trang city
As Vietnam's most famous beach resort city, Nha Trang is simply a short 1-hour flight from Ho Chi Minh City. White-sand beaches, clear-crystal water, and fresh climate are what visitors fall in love with the sea city at the fist sight. In addition to relaxing and diving, Nha Trang has also a wide range of attractions and
lots of things to do
, like Vinpearl Land, Ponagar Temple, Thap Ba mud bathing services, Institute of Oceanography, Hon Tam, Hon Mun, etc. Don't forget the seafood party that is available with low prices.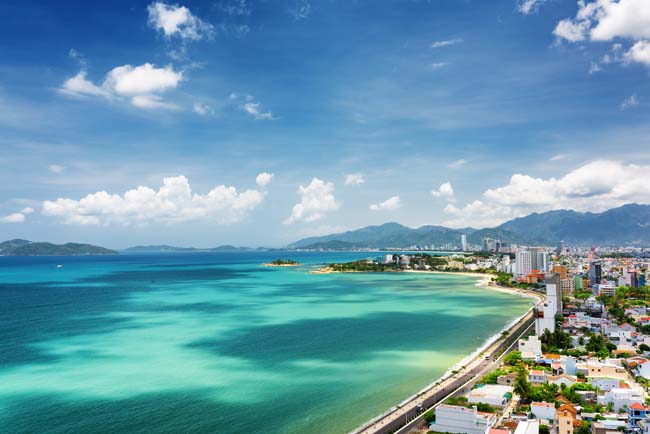 Day 6: Say Hello to Hanoi capital
With a 3-hour flight route, it is time to check in Hanoi after 2 relaxing days in Nha Trang. Like Saigon, the capital also draws much attention from visitors by its popular attractions, such as the Temple of Literature – one of the most noticeable Confucian temples in Vietnam, Hoan Kiem Lake, Museum of the Vietnamese Revolution, and so forth.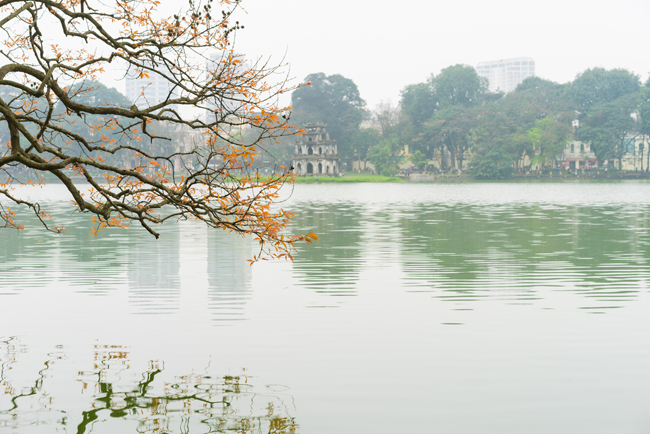 Hoan Kiem lake
When the sun goes down, just wander around
Dong Xuan night market
to explore the nightlife in the city! The market is chaotic and colorful with a lot of things to buy, i.e. candies, clothes, decorations, stationeries, and toys.  
Day 7: Enjoy a luxury cruise in Halong Bay
Let's end your one-week trip to Vietnam by visiting
Halong Bay
– a UNESCO World Heritage site, which earns its fame for its gorgeous limestone islands and splendid caves. Home to more than 1,600 islands, the bay is best experienced by a cruise.  
There are two common ways to arrive in Halong Bay. Firstly, you can depart from Hanoi city in the early morning and then get back late at night. Secondly, it is quite possible to spend an overnight junk in the bay before coming back to Hanoi in the early evening.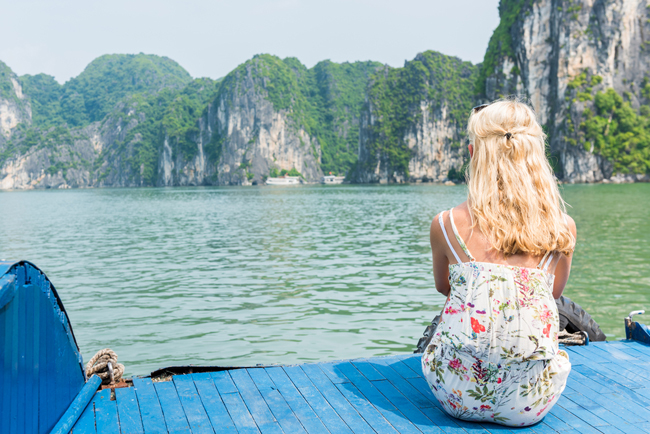 Halong bay cruise
A Vietnam Travel Itinerary In Less Than 7 Days
If you find yourself having only a few days to spend in the S-shaped country (i.e. less than 7 days) and don't know where to see the best attractions in a short duration of time, we highly recommend that you should pick out North, Central or South and then stick in just one region.  
For example, you can spend a 5-day trip to explore
the North of Vietnam
only. First, plan at least two days in Hanoi city before starting a 2-day
long trip to Halong Bay
. Then, continue your travel by heading out to the tribal villages of Sa Pa town.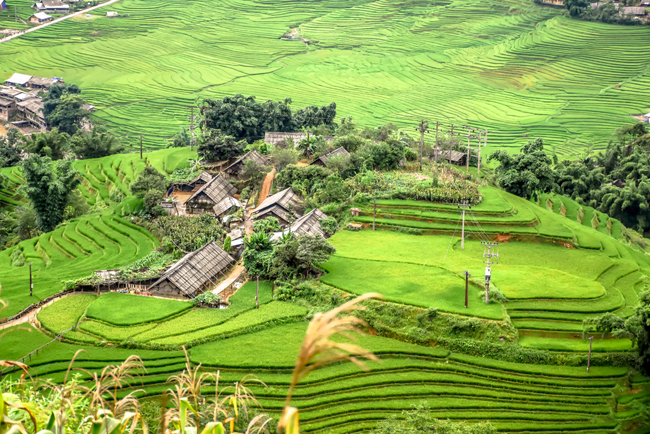 Sapa
In case you want to spend a 5-day journey to the
Central Vietnam
, then Danang City should be listed to your bucket list first. Then, move to the imperial capital of Hue and soak in the royal cuisine here. Finally, visit Ly Son Island, Quang Ngai to have a peaceful getaway.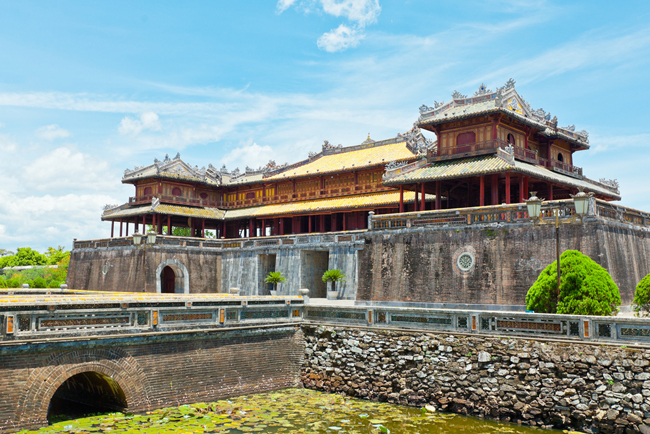 Hue Citadel area
If you choose to spend 5 days in
the South of Vietnam
, then make Ho Chi Minh City as your base to discover Vietnam's largest city. Don't miss other nearby attractions, including the Cu Chi tunnels and Cao Dai temple. Of course, spend last days in Can Tho city, where you can experience the uniqueness of Mekong delta and special floating markets.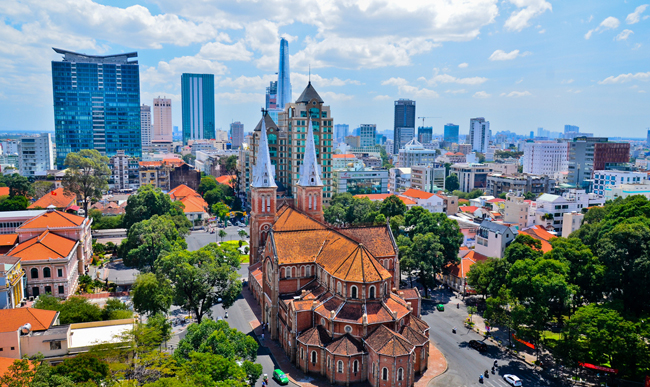 Notre Dame Cathedral in Saigon
Other news