Vietnam tours and its tourist symbols
Tue, 27/06/2017
3756 viewed
0 commented
Taking a
Vietnam tour
, there are 2 things that any tourists have to experience. These are Hanoi tour, which can take you in a time-travel through the ancient quarters, the historical monuments, the beautiful sceneries,… and Mekong Delta tour, which can take you in a natural adventure through the magnificent landscapes, the unique lifestyle, the natural works of art,…
Let me tell you why such tours are so important that you can't ignore any of them in order to really discover the Pearl of Extreme Oriental, Vietnam!
Vietnam is a beautiful coastal country. This magnificent land, long time ago, was divided into 3 different regions: North, South and Central. However, the tourism of the North and the South are much more developed than the Central, and 2 typical representatives for the tourism of each regions is the ancient Hanoi and the mysterious Mekong Delta.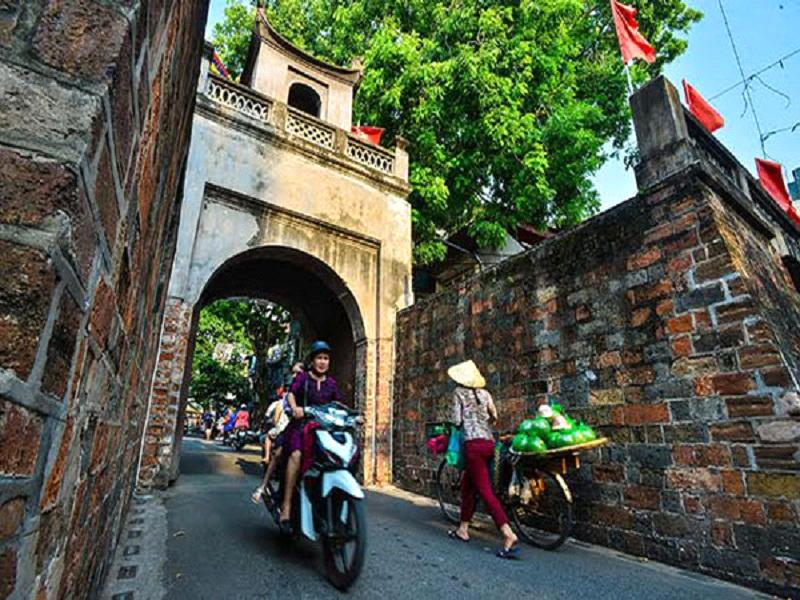 In a
Hanoi tour
, you will be taken to a land full of interesting stories, where the modernization perfectly meets the historical and cultural reservation. There are so many ways for tourists to explore the fancy things of Hanoi, such as wandering around Hoan Kiem Lake in the romantic scenery when the sun sets; making a short trip around the Old Quarters by a friendly locals; enjoying the amazing taste of Hanoi's cuisine that can make anyone​ in love right in the first time trying; and visiting the ancient monuments which keep in its heart interesting stories, etc.
So, while being included yourself in this tour, you will see how every corners of Hanoi express its own attractiveness, how Hanoi can steal tourists' hearts, and how the modern things can perfectly combine with the ancient things here,…
But, there is a bit different in Mekong Delta tours.
At that time, you will be immediately overwhelmed by the mysterious beauty of this vast water region, with coconut trees line up along the large rice fields, with dirt roads run along the lovely peaceful countryside, with challenging monkey bridges, and with unique, delicious dishes that can't be found in anywhere else,…
Visiting this watery region includes starting a real adventure to discover the magnificent nature; finding the hidden paradises​, the new tourist attractions of Vietnam; and getting lost in a mighty kingdom of tropical fruits which have not only delicious taste but also unforgettable stories,… And one more point that always helps tourists remember in their memories during the water tour is this place's folk singing performances, which usually happen on the bank of the river, on the boat, or in every meal of the lovely locals here (you can experience this if you take a homestay on Mekong Delta).
And if there are 3 words to describe the beauty of the delta, I'll say "mysterious", "lovely" and "interesting".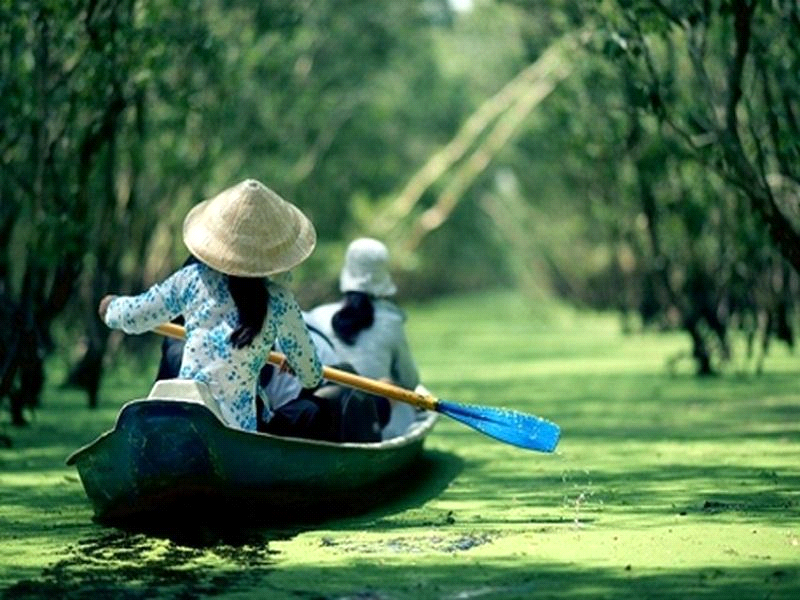 These 2 tours – Hanoi tours and Mekong Delta tours – sound so fantastic, right? Each one has its own attractiveness that can make tourists who come here have to remember about it a lot. And each moment here is not only a relaxation but also an adventure full of discovery.
So why don't we carry our backpacks and go in
Vietnam tours
immediately to really discover the wonderful beauty of this land?
Other news