Top Things to Do in Da Nang City - Da Nang top Attractions
Tue, 14/06/2016
13210 viewed
0 commented
Danang is a modern city of Vietnam - where travelers love because of its modern beauty and its people's kindness here. If you have a chance to visit Vietnam, Danang is a certainly interesting destination that gives you much more enjoyable experiences. When you come to Danang, besides select a hotel that is nearby the sea with a reasonable price, you might have a mean to be able to experience in your own way in Danang. That's a motorcycle. You absolutely can rent one motorcycle at any public area in Danang with an extremely reasonable cost for one day. Remember that you need to bring an international driving license!
 
1) Watch the sunrise on the beach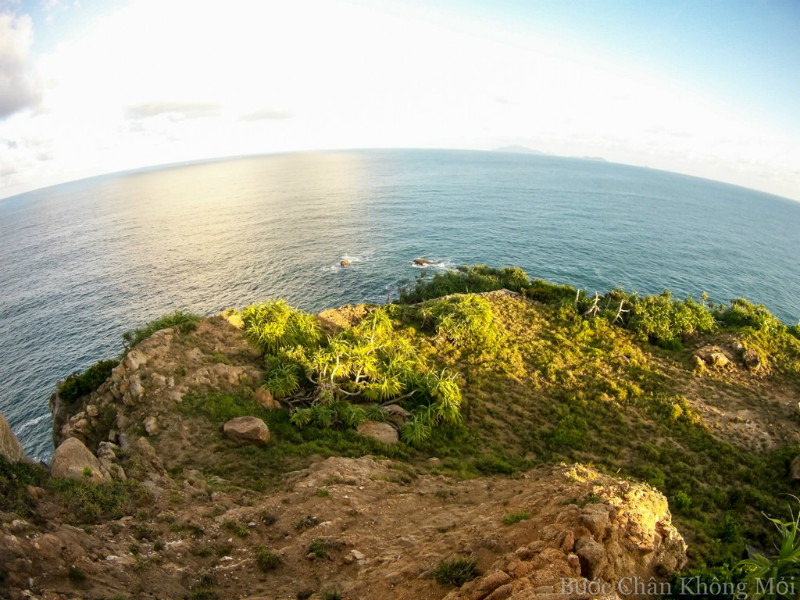 If the hotel you are near the sea now, is there anything better than watching the dawn when you get up early?. If you desire to watch the sunrise, you can go to Mui Nghe where there is an incredibly beautiful sunrise. You can go jogging or run on the beach with white sands and blue water, and even a little swimming to start a new day. This experience will certainly be very new to you when to come there.
 
2) Enjoy "bread" at Phan Chu Trinh street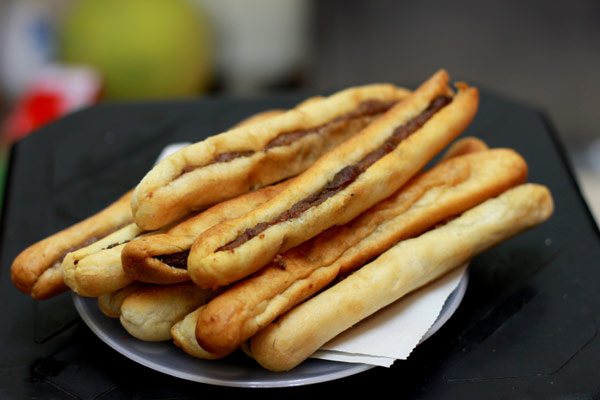 Bread is a delicious meal for Vietnamese. It becomes popular with travelers to have breakfast. There are many streets that sell "delicious bread" but bread at Phan Chu Trinh is no. 1. Many people have to line up to buy bread. To have a good breakfast, make sure you have to practice and sweat a little, right?
 
3) Take a motorcycle road to Ba Na hills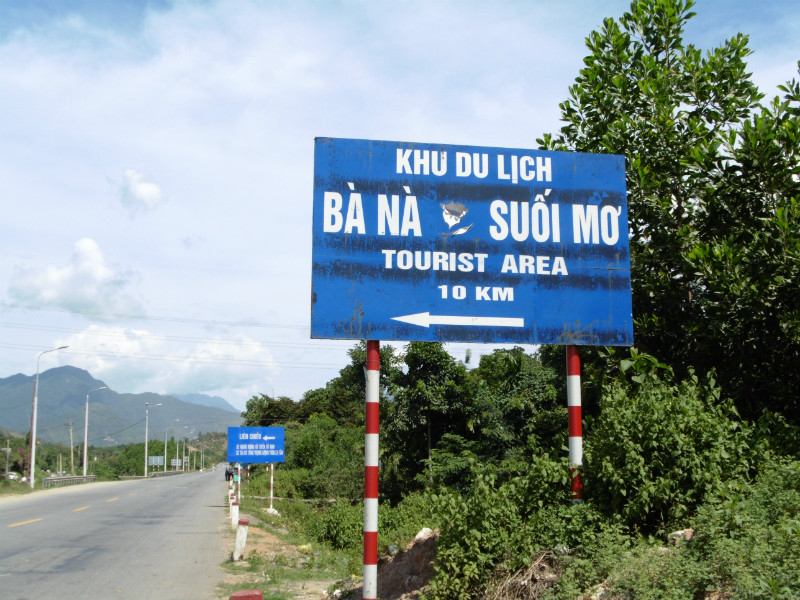 After breakfast, you can rent a motorcycle and get an online Google Maps in a device to go to Ba Na. Both driving on the road and sightseeing in people's lives, beautiful scenes around, is it amazing to you right? Speed up on the highway or coastal path and enjoy the sea wind, you feel better and relax. When you go to Ba Na, just send a motorcycle to a keeper, go hiking and strolling. Ba Na's weather is cool, just like Da Lat. If possible, take the cable car to experience the natural scenery from the height. You are surely impressed by the beauty majestic mountains and nature. Calm you down and make you feel fresh.

A funny clip with name "Hapy Bana Hills": https://www.youtube.com/watch?v=exCwKvqoZQM

You can visit Bana Hill with our tour: https://vietfuntravel.com/bana-hills-tour-1-day
 
4) Enjoy Rice paper roll with Pork

Danang route without eating pork rice paper as you've never been here. Let's call this dish to the shop to enjoy the delicious pie avoid, long term delicious boiled pork wrapped nose tingle offline. Especially delicious taste and exotic spots will make you sob alone.
It's said that if you don't enjoy Rice paper roll with Pork, you have never been in Danang. Let's go to the food restaurant and order the special meal. It's perfect with the really cool taste ever, especially the sauce. Just go ahead and enjoy it!
 
5) Take a rest by fishing on the Han river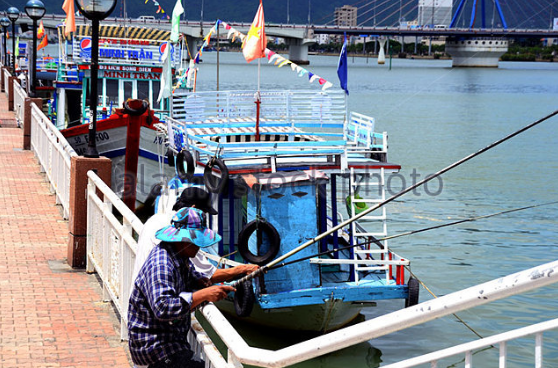 Does it sound poetic, right? After a long trip toBana, it's time for you to relax. Drink coconut water and watch the Han river just like the youth there. If you love fishing, why don't you rent a rod and begin to fish as the people do here?
 
6) Eat snacks at the Pham Hong Thai dining area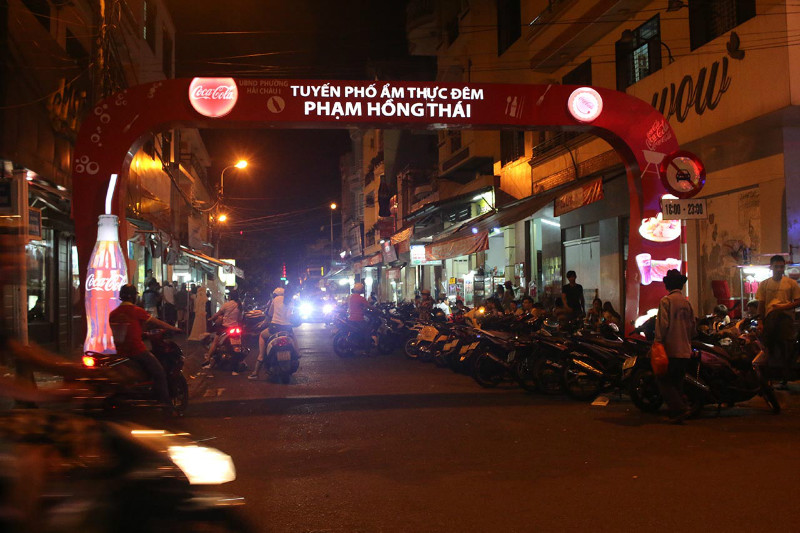 There are full of snacks from noodle, chicken rice to various kinds of sweet gruels and smoothies that are extremely attractive and delicious. Especially, there are famous snail meal or seafood. You can freely choose the most delicious taste!
 
7) Enjoy the Dragon bridge at night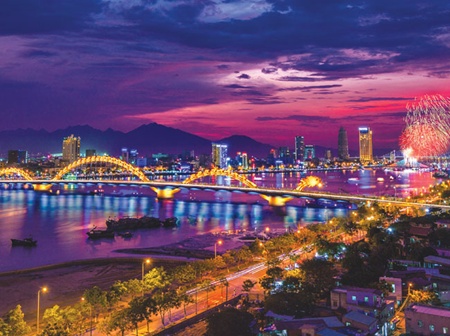 Dragon Bridge is probably a popular name for the design of a dragon with firing or rotating. Especially at night, the light from these extremely beautiful bridge attract many people there. It makes them relax and fresh. Danang people come there to watch the Dragon bridge with their family or friends. It's the best way to engage and have the most wonderful moments. Try it!
There are many famous sights in Danang that you can visit. Here are the things that you should do when you come to DaNang. If you came there, please tell us how amazing are your experience.
See more the tours by our company organization: Danang tours
Other news