How to get to Sapa from Hanoi and Ho Chi Minh City
Mon, 15/05/2017
14508 viewed
0 commented
Located in the Northwest of Vietnam, Sapa is a mountainous town in Lao Cai Province. This destination is a mysterious land with a great number of spectacular sceneries and the special culture of the ethnic groups.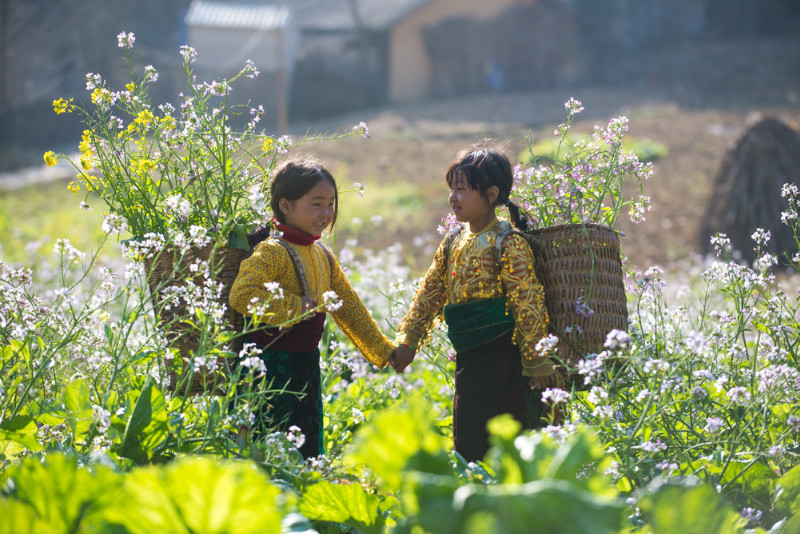 When visiting Sapa, you will have the opportunity to contemplate the beauty of marvelous mountains, luxuriant forests, conquer the challenged Fansipan – the highest mountain peak of Vietnam, or just simply learn about the daily life of the ethnic people. See
top things to do in Sapa here
!
Sapa town is about 38 kilometers from Lao Cai and about 376 kilometers from Hanoi Capital. In order to come to Sapa, you can travel by train or by sleeper bus.

How to get from Hanoi to Sapa
Traveling by Sleeper Bus
The ticket fee for the sleeping berth is from 230 000 VND to 280 000 VND (10.12 USD to 12.32 USD). The bus departs from My Dinh, Luong Yen or Gia Lam bus Station (Ha Noi) and arrives in Sapa after 8 or 9 hours.
Some common buslines for you:
Hai Van (Telephone Number: 0203.872.606)
Ha Son (Telephone Number: 04 66.62.62.62)
Hung Thanh (Telephone Number: 0989.294.294)
VietBus (Telephone Number: 043-627.27.27)
All of them offer trips to Sapa, and the soonest one departs at 5:00 PM. An advantage of traveling by bus is that you can go to Spa directly, without stopping at any other stations. There are also night bus trips for you. However, in the rain season, traveling by bus may be a little bit difficult due to the complex terrain of this region.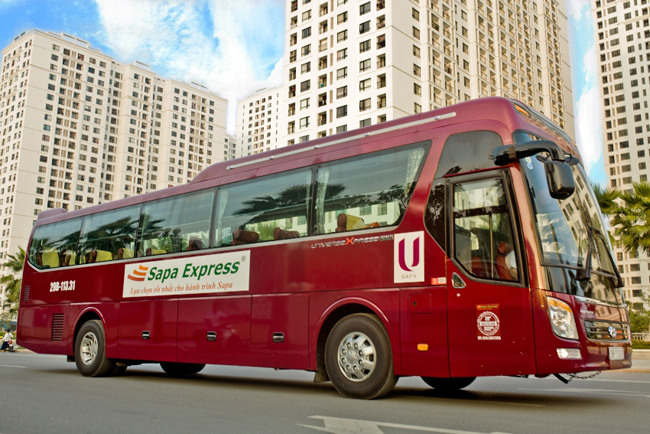 Hiring a private car
If you travel in groups, then you can hire a private car, the driver will take you to the hotels as well as famous sightseeings as you require.
In Hanoi, there are many agencies offering rental private car service such as:
Thuexe.net (Telephone Number: 04 66.80.85.87)
Tuan Linh Travel (Telephone Number: 04 22.16.80.07)
There are many price range of rental private car, depending on the private car's size and your departure time. For example, a 3-day-trip to Sapa with a private car that offers 12 to 16 seats, will cost you 6 300 000 VND (about 277 USD), including driver's salary, fuel, and tolls.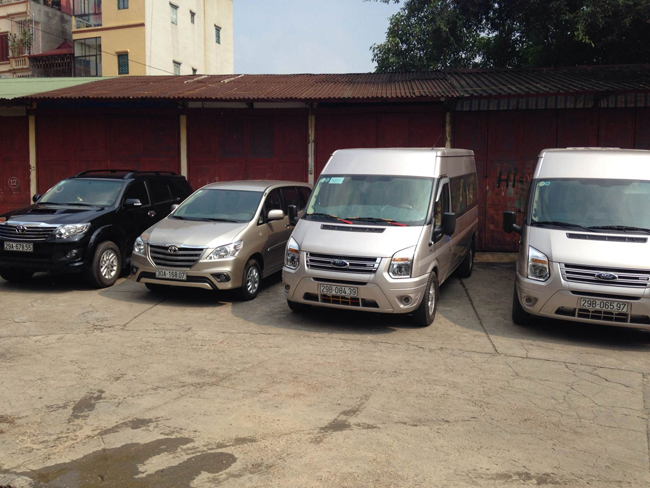 Traveling by train
There are many options for you if you choose to travel to Sapa by train, including soft chairs, sleeping berth with air-conditioner. The trains usually depart at 9 or 10:00 PM and arrive in Sapa in the next morning.
The train tickets are various, about 250 000 VND for one person (11 USD).
Add of Ha Noi Train Station: 120, Le Duan Street, Hoan Kiem District.
Phone: 043.9423697.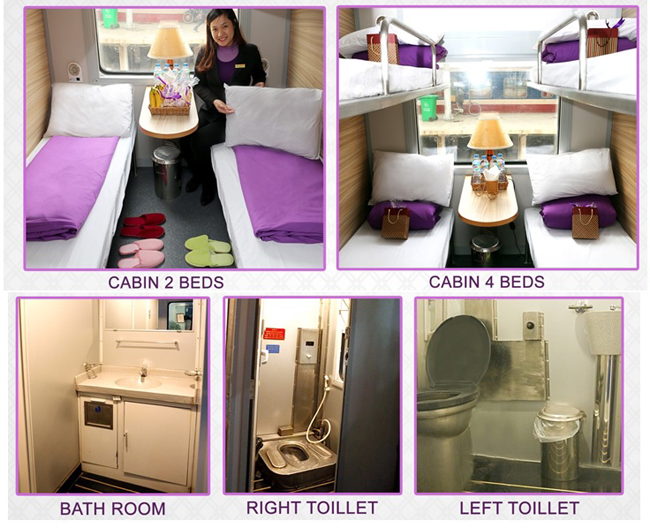 After arriving at Lao Cai train station, you can book a sleeper bus to Sapa(about 30 kilometers from the station). The
 bus
ticket is about 50.000 VND to 60.000 VND (about 2.2 USD to 2.6 USD). There will be a lot of bus options for you in front of Lao Cai train station.
If you want to save more money, you can catch the bus but you must walk for a certain distance and wait for it to come. The bus ticket is about 10.000 VND (0.4 USD).
In case you need a more comfortable and convenient mean of transportation, you can travel by taxi from Lao Cai train station to Sapa at the price of 350.000 VND (15.4 USD). By this way, you can contemplate and feel the beauty of this mountainous region along the paths.
You should note that the train ticket from Ha Noi to Lao Cai is very easy to buy; however, it is quite difficult to buy the ticket from Lao Cai to Ha Noi. Therefore, you had better prepare in advance.

How to get from Ho Chi Minh City to Sapa
If you decide to depart from Ho Chi Minh City, you can travel to Ha Noi by train, car or by plane.

Traveling by train:
You can book the train ticket to Ha Noi train station at Sai Gon train station. The ticket fee is various, from 782.000 VND (35 USD) and above.
Add of Sai Gon train station: 01 Nguyen Thong Street, Ward 9, District 3, Ho Chi Minh City.
Telephone Number: 08. 39 318 952.


Traveling by sleeper bus:
If you want to
travel to Sapa
from Ho Chi Minh City by sleeper bus, you can choose those
agenci
es:
Hoang Long (Telephone Number: 0988 259 568)
Mai Linh (Telephone Number: 08 39292929)
Tan Dat (Telephone Number: (08) 218.1056 – 090.66.88.567)
The sleeper bus will depart from Mien Dong bus station, the ticket is priced at 550 000 VND (25 USD), including foods and drinks. The total time of traveling is less than 60 hours. It will take you more time than traveling by train.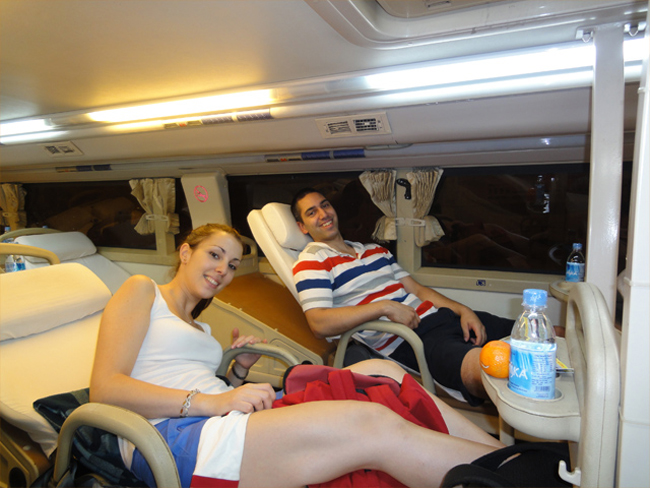 Traveling by plane:
Traveling by plane is the fastest and the most expensive way to travel to Ha Noi from Ho Chi Minh City. The flight duration is 1 hour and 45 minutes. The plane ticket is various, from 1.2 million VND (about 53 USD) and above.
After arriving in Ha Noi, you can choose suitable means of transportation as we have introduced above.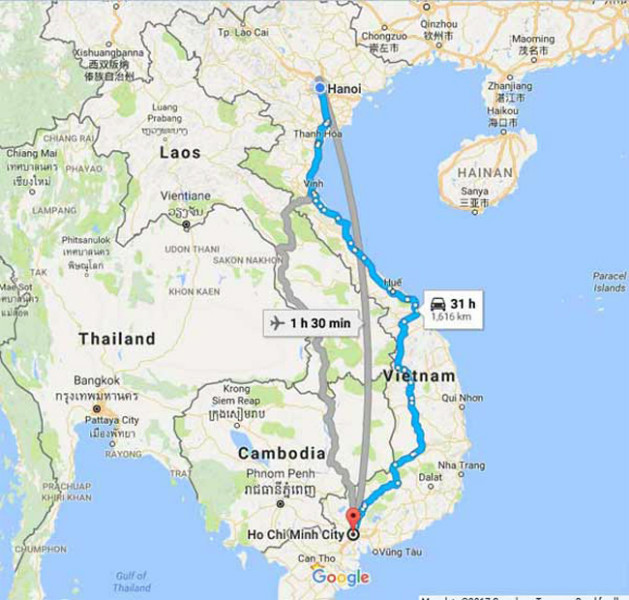 Other news