How to get to Halong Bay (from Hanoi and Ho Chi Minh City)
Tue, 16/05/2017
24406 viewed
0 commented
Quang Ninh is a coastal province, which is located in the Northeast of Vietnam. It can be said that Quang Ninh is a mini-Vietnam due to the combination of sea, islands, delta, mountain and border. The island's area makes up for 11.5% of the total area of this province. Quang Ninh is also famous for being a big coal mine in Vietnam.
HalongBay, which is a natural heritage and a new natural wonder of the world, is located in Quang Ninh Province. If you are wondering how to get to Halong bay? Then, in this post, we will share you some useful tips for traveling to this wonderful destination.

How far is Halong Bay from Ha Noi
Sleeper Bus
Halong Bay is about 170 kilometers from Ha Noi. It takes 3 or 4 hours driving from the capital to Halong. You can book a bus ticket of Hoang Long Express at Kim Ma Station on Nguyen Thai Hoc Street. The waiting time for each trip is 15 minutes.
Telephone Number: (04) 3845 2846.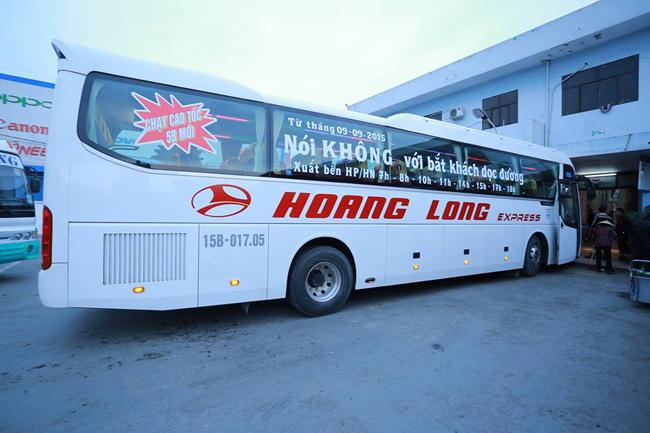 Besides
, Long Bien, My Dinh, and Gia Lam Bus Station also offer high-quality bus trips to Halong Bay. On the other hand, you can go to Halong by train from Ha Noi. The train departs at Yen Vien Station at 4:55 PM daily.
The bus ticket from Ha Noi to Halong is about 60 000 VND (2.6 USD). The motorbike-taxi fee from the bus station to Bai Chay tourist site is about 15 000 VND (0.7 USD) for one person.
If you want to go to Hon Gai, the fee of motorbike-taxi may be up to 40 000 VND (2 USD). In case, you go with two or more friends, you should travel by taxi. On the other hand, you can travel to Bai Chay or Hon Gai by bus. The bus ticket is just 5000 VND (0.2 USD) for each person.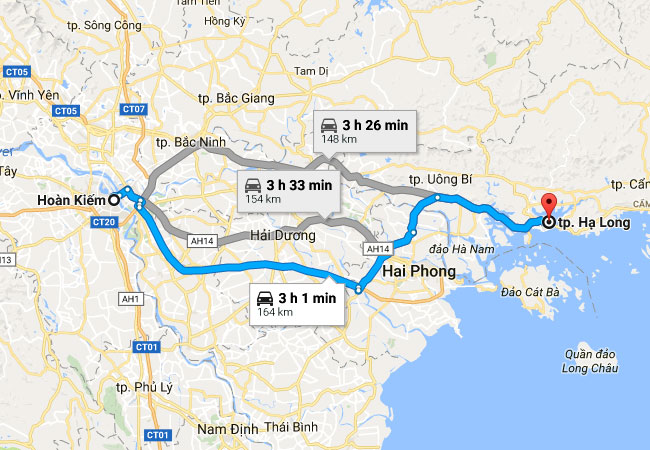 Motorbike/ Car
The total distance of Ha Noi - Bac Ninh – Halong is 155 kilometers. This is the shortest way from the capital to Halong Bay and it may take you about 3 hours driving.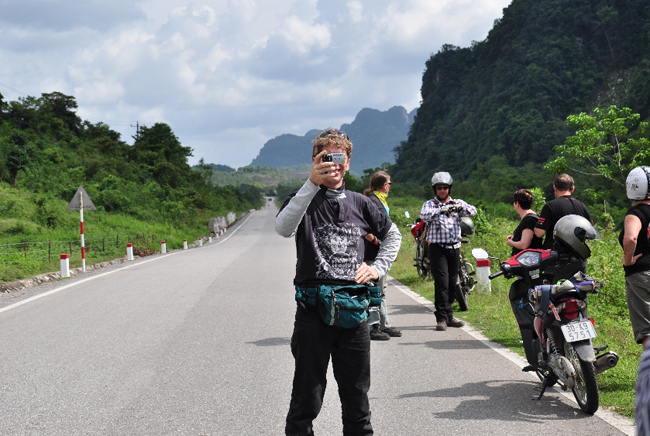 Seaplane
Nowadays, in addition to the common choices of vehicles, you are offered a new way of traveling from Ha Noi to HalongBay by the modern and luxurious seaplanes of Hai Au Aviation.
The seaplane includes two seats for the pilots and 12 seats for tourists with large windows. Traveling by the seaplane will not only help you save time but also offer you the great opportunity to contemplate the beauty of Halong Bay from above, which is about 150 to 3000 meters from the sea level.
Hai Au Aviation provides both scheduled flight between Hanoi- Halong Bay and scenic flight. For booking ticket, you can visit their website
www.seaplanes.vn
.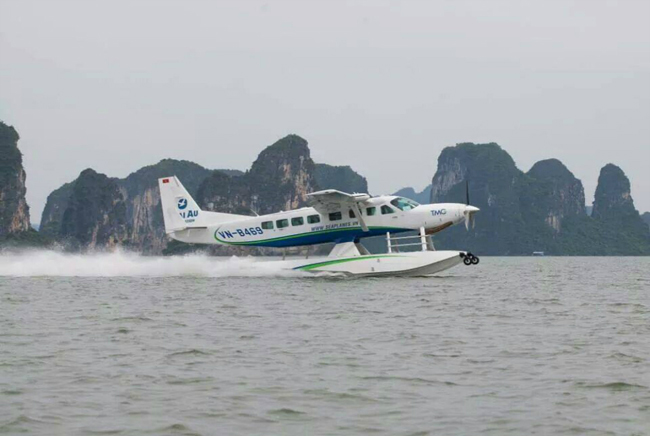 How far is Halong Bay from Ho Chi Minh City
There are two ways for you to travel to Halong Bay from Ho Chi Minh City: by car or by plane

Car (1721 kilometers in 33 hours)
The journey from Ho Chi Minh City to Halong Bay is such a long one. It may take you about 33 hours to pass 1721 kilometers through 14 and 1A National Highway.

Plane
Nowadays, flying from Ho Chi Minh City to Halong Bay, Quang Ninh Province is not a difficult issue anymore.
You can depart from Tan Son Nhat Airport, Ho Chi Minh City and choose the flight to Cat Bi Airport, Hai Phong Province. Then, you can catch the bus from Cat Bi Airport to Halong Bay. The distance from the airport to the bay is 70 kilometers and it will take you 1 hour and 45 minutes to go there.
On the other hand, you can fly from Ho Chi Minh City to Ha Noi and book a sleeper bus from Ha Noi to Ha Long.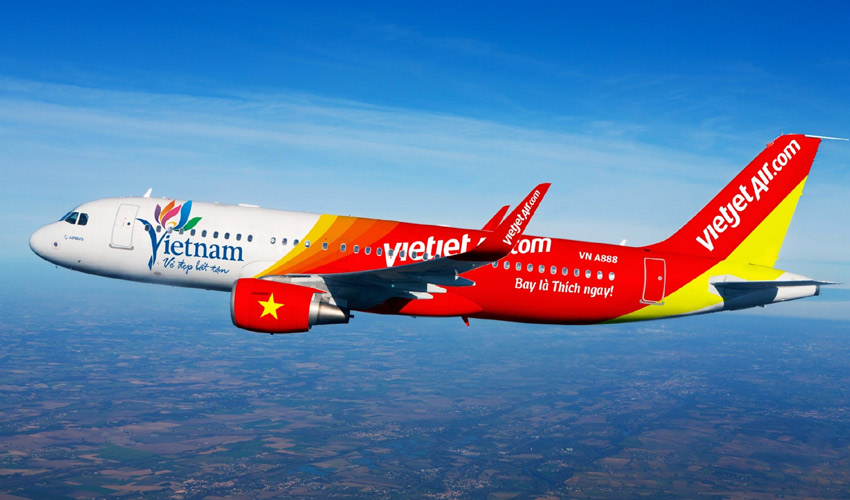 Train
From Ho Chi Minh City, you can travel to Ha Noi by train, then book a sleeper bus to Halong City. This way will help you save a lot of money but take you lots of time.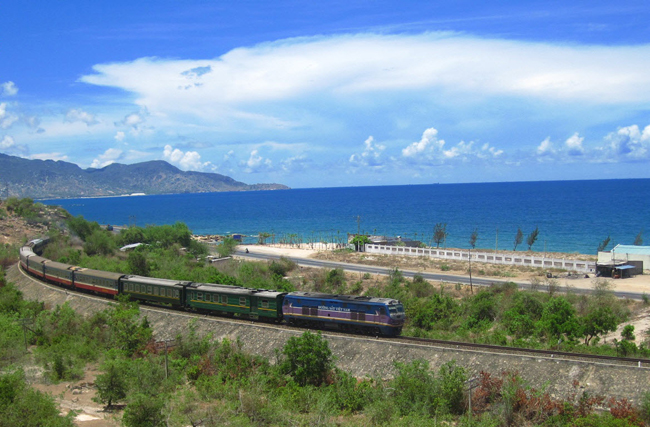 See more our 
Halong bay tours here
Other news