Nha Trang Tours
+84 (0)28 22406474 - +84 (0) 909 759 479

Tours to Nha Trang Vietnam, Nha Trang Beach Tour in Vietnam
Nha Trang is famous for not only one of the world's most beautiful Bays with fresh air, sunshine, crystal-clean water, white sandy beaches but also many memorable destinations such as Tri Nguyen Aquarium, Mun Island, Mot Island, Tranh Beach Island, Orchid Stream Island and Monkey Island. You can find a one day Nha Trang tour with your family, friends or by yourself from Nha Trang with Viet Fun Travel. Viet Fun Travel has specialized in offering Nha Trang beach tours with high quality services at reasonable cost, we are happy to design unforgettable Nha Trang tours for all tourists. Don't miss this perfect opportunity for your enjoyment.
..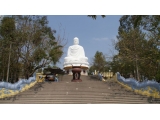 Location:

Nha Trang




08:30am: Pick-up at your hotel. Today you visit 5 places below: The first place is Nha Trang Oceanography Institute; belongs to system of the specialist research institutes of  Natural Sciences Centre and National Technology of Vietnam. It stores about 20.000 specimens of more than 4.000 ..

View Details >>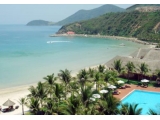 Location:

Nha Trang



Operating Hour:

8.30am

8.30am guide and driver will pick-up from hotel to Cau Da port. We will start Nha Trang Island Tour. Tri Nguyen Aquarium on Mieu Island is the first place to visit; many sea species of Nha Trang/Khanh Hoa province make a small ocean world there. 10.00 – 12.00pm: Mot Island -  Snorkel..

View Details >>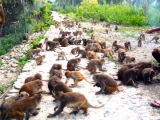 Location:

Nha Trang



Operating Hour:

08.30am - 08.50am

08.30am - 08:45am: Pick-up in Nha Trang city at your hotel and drive to Da Chong tourist pier (about 20 minutes). We will start Nha Trang Monkey Island Tour. 9:30 am: Boat departs to take you to Thi island the first location on the Nha Phu tour. It is a very attractive area and you can t..

View Details >>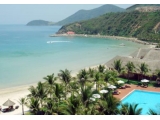 Location:

Nha Trang




07.30am – 08.00am: Tourist bus and guide will pick you up at your hotel then leave the port to dive sites. You are introduced to Nha Trang beach and diving journey interesting. 9.00am: You are diving with a coach with an international time at Mun Island, national marine protected areas ..

View Details >>
Showing 1 to 4 of 4 (1 Pages)