Nha Trang Tours
+84 (0)28 22406474 - +84 (0) 909 759 479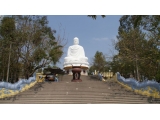 Location:

Nha Trang




08:30am: Pick-up at your hotel. Today you visit 5 places below: The first place is Nha Trang Oceanography Institute; belongs to system of the specialist research institutes of  Natural Sciences Centre and National Technology of Vietnam. It stores about 20.000 specimens of more than 4.000 ..

View Details >>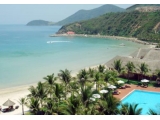 Location:

Nha Trang



Operating Hour:

8.30am

8.30am guide and driver will pick-up from hotel to Cau Da port. We will start Nha Trang Island Tour. Tri Nguyen Aquarium on Mieu Island is the first place to visit; many sea species of Nha Trang/Khanh Hoa province make a small ocean world there. 10.00 – 12.00pm: Mot Island -  Snorkel..

View Details >>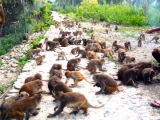 Location:

Nha Trang



Operating Hour:

08.30am - 08.50am

08.30am - 08:45am: Pick-up in Nha Trang city at your hotel and drive to Da Chong tourist pier (about 20 minutes). We will start Nha Trang Monkey Island Tour. 9:30 am: Boat departs to take you to Thi island the first location on the Nha Phu tour. It is a very attractive area and you can t..

View Details >>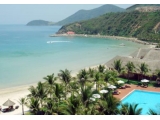 Location:

Nha Trang




07.30am – 08.00am: Tourist bus and guide will pick you up at your hotel then leave the port to dive sites. You are introduced to Nha Trang beach and diving journey interesting. 9.00am: You are diving with a coach with an international time at Mun Island, national marine protected areas ..

View Details >>
Showing 1 to 4 of 4 (1 Pages)

Nha Trang: Essential Things to Know about This City Beach
When it comes to famous beach destinations, then Nha Trang is a must place to visit.

Nha Trang, the capital of Khanh Hoa province, is located on the south central coast of Vietnam. With a mixture of the antiquity and nature beauty, the bustling city here has really served the best of both worlds and brought overwhelming feelings to travelers all over the globe.

About 40 kilometers from Ho Chi Minh City, it takes you 45 minutes by plan or 7 hours by train to get there. Described as the gem of Vietnam, Nha Trang has large sandy, palm-lined beaches stretch for miles which are hard not to fall in love.

Why should you pay a trip to this city beach?
 
A brief glance at Nha Trang

The first impression about Nha Trang is definitely the picturesque white sand beaches. The spectacular turquoise water color of the East Sea and lots of insanely beautiful offshore islands will make you wonder if you get lost in the paradise.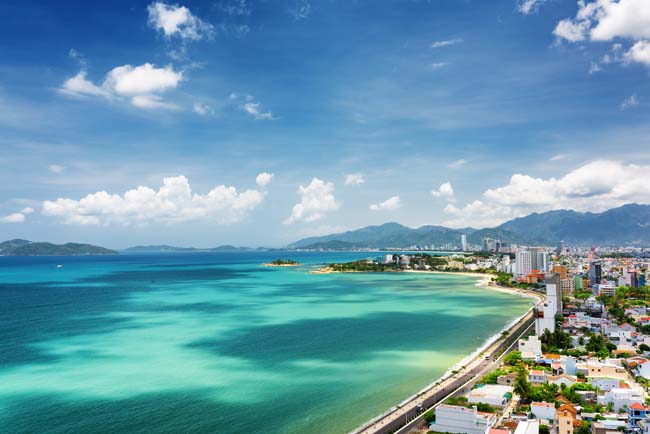 Of all the beaches in Nha Trang, Tran Phu Beach is the largest and most popular one. Its seaside has a uniquely cosmopolitan beauty that cannot be found in other seaside counterparts in Phu Quoc or Mui Ne. While promenading on Tran Phu Street, the visitor can find a variety of trendy restaurants, cool boutiques, and so on. Even when the sun goes down, the fun will still be endless in this bustling city – plenty of bars or vibrant activities on the beaches nearby…it's all up to you.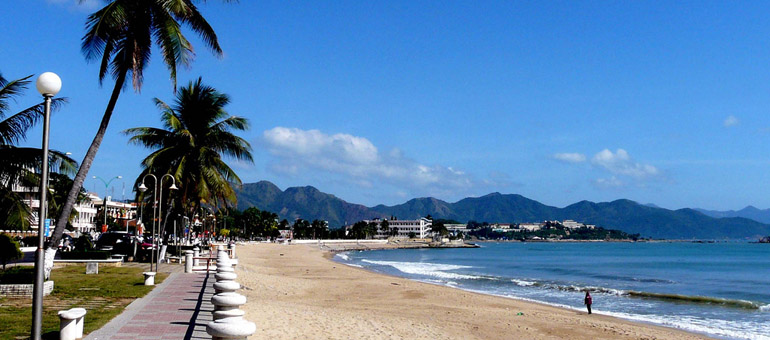 Tran Phu Beach

If you don't feel like to be in the crowd, then we recommend you head towards beaches near Hon Chong Promontory or Bai Dai Beach for more flavors of the local and extraordinary experience.
One thing that Viet Fun Travel can ensure is that you will never find any dull moment once visiting this city as there are many different options offered, including transportation, accommodation, entertainment, beaches and food. Whether you want to live in a luxury 5-star hotel or just an affordable hostel, Nha Trang can satisfy all your needs.

Shortly, you should visit Nha Trang at least once in your lifetime, especially if you are searching for something urban and coastal in one place. 
 
When is the best time to visit Nha Trang?

The weather in Nha Trang is warm and comfortable, so anytime of the year is ideal to set a trip to this tourism city. Specifically, there are two distinct seasons here – while the monsoon period last within 4 months (from September to December), the dry period starts from January and ends in August. Not too hot, the place has moderate temperatures throughout a year: sometime it can go down nearly 18°C and will reach the high temperature of 30°C.

Usually the summer begins from May until early August, and the weather during that period is pretty warm without rainfall in Nha Trang. That's an ideal time for participating in all kinds of activities on the beach, such as surfing, island-hopping, and many other different water-sports available. If you don't want to feel the extreme heat, then plan your vacation before the end of June and avoid two hottest months (July and August) there.

With the cool climate all year around, Hon Ba Nature Reserve has become the best option for people who want to stay away from the summer heat.

What's more? We do not suggest you to visit Nha Trang in autumn. Of course not because of the cold weather, but the tourist will lose their excitement due to heavy rain, tropical storm and typhoon. In case you want a holiday from September till December, then frequently check the local weather forecast.
 
Top 3 activities in Nha Trang

Here is our list of most popular things you should give a try once travelling to Nha Trang:
 
1. Scuba diving
The first activity Viet Fun Travel highly recommends is scuba diving.

Our one-day scuba diving tour in Nha Trang will take you to Mun Island, the national marine protected area (MPA) recognized as one of the world's most beautiful bays and the most romantic bay in this city beach. Your diving journey usually starts in the morning so that you can contemplate miracles of the ocean. Get ready for the parade of numerous small colorful tropical fish, pufferfish, moray eels, and thriving coral reefs!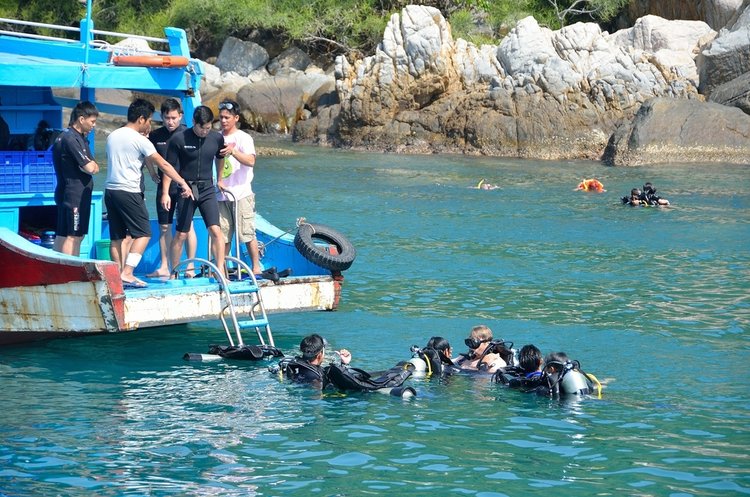 A tour scuba diving in Mun island

A basic scuba diving trip has the 45-minute length and costs less than $65 – the charge already includes lunch, hotel transfers, equipment rental, and entrance fee.
 
2. Mud baths 
Locals believe natural mud containing a wide array of minerals that is extremely good for your health in general.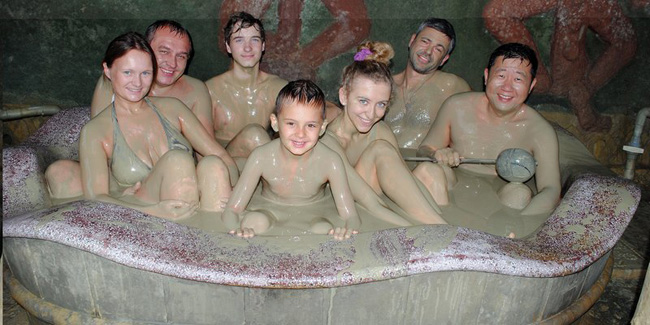 Thap Ba Hot Springs Centre, Nha Trang

Mud baths are inclusive in our Nha Trang City 1 day tour where the tourist is recommended to pay a visit to Thap Ba Hot Springs Centre for this activity and other interesting things (sauna, Jacuzzi, and so on); The ideal time to go to this mud bathing centre is between 12PM and 15PM. Furthermore, throughout the one-day journey, you will also travel to many memorable destinations, such as National Oceanographic Museum of Vietnam, Long Son Pagoda, and Po Nagar Cham Towers to learn more about the history and local culture as well.
 
3. Seeing wild animals 
Voted as one of most unforgettable destinations in Nha Trang, Monkey Island is definitely worth travelling – this place is now the home of more than 1500 monkeys. When a large group of tourists come to the island, the show featuring monkeys and dogs will be presented.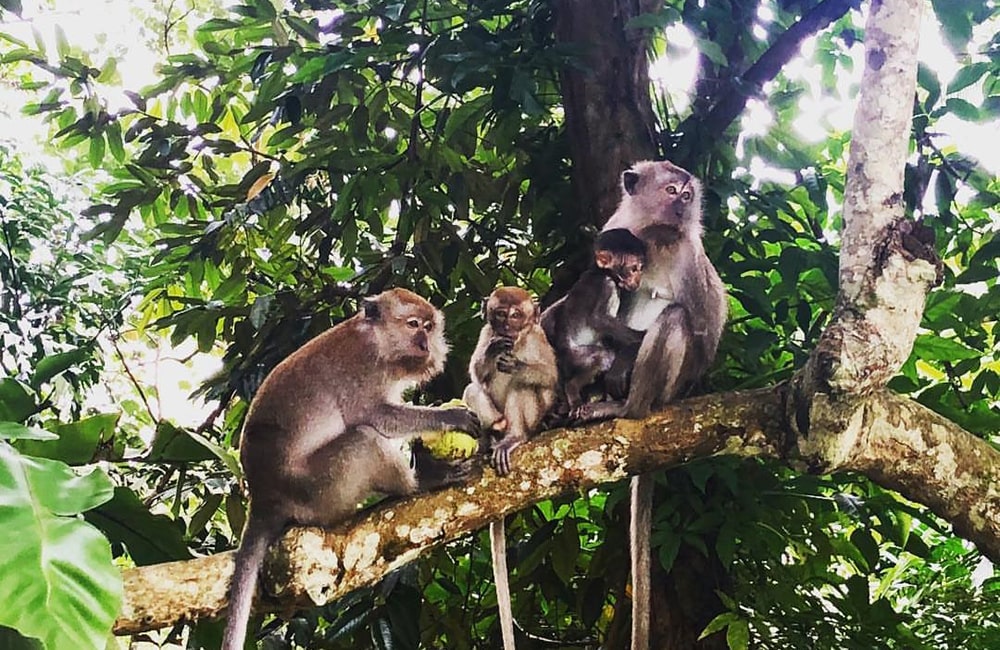 Monkey Island, Nha Trang

Besides, Nha Trang Monkey Island tour also takes you to other impressive sites, such as Thi Island where you will interact with African ostriches, deer, elephants, and many more; and the next stop will be the Orchid Stream Island. Plenty of activities to discover during this one-day trip…don't miss out.

Certainly you'll never get bored.

Nha Trang is the paradise for sightseeing alongside with fun activities and delectable seafood. Still lots of must-see places are not included here like Ba Ho Falls, Bao Dai Villa, and Thanh Citadel. There are too many sights and experiences to be had in this tourism city, so please take notes!