Top Well-Known and Beautiful Islands in Vietnam
Sat, 06/05/2017
3651 viewed
0 commented
Along with exotic cuisine and hospitable locals, Vietnam also welcomes a number of tourists in the world to enjoy a peaceful getaway in one of the glamorous islands. Luckily, most of the islands in the S-shaped country remain pristine and impressive, no matter how the influence of tourism influx or natural disasters. In addition, what make visitors addicted to such places are the vast white-sand beaches, tropical tree lines, crystal seawater, and cool wind. As a result, a vacation in Vietnam islands may cater for all travelers' need. While some are inevitably keen on the untouched beauty of Con Dao Island, others feel inspired with the charm of Ly Son Island.
To be sure, it's a long list to name all of the beautiful islands in the country. However, the following are the top paradise islands for both domestic and international tourists to enjoy the tranquil escape and stay close to nature at best. Let's check!  
1. Phu Quoc Island
Phu Quoc Island draws much attention from visitors, thanks to its poetic beauty. Its outstanding highlights are the soothing waves, white-sand beaches, shining sun, transparent water, and biological diversity of the tropical forests. Interestingly, it is a paradise not only for beach lovers, but also for seafood fans. Of course, seafood here is fresh, succulent and even cheap. It is hard to leave if you don't have a chance to eat tuna soup cake, raw herring salad, grilled Bien Mai scallop sinew, Ham Ninh flower crab, grilled sea urchin, fresh crab blood, and so on! See more:
things to do in Phu Quoc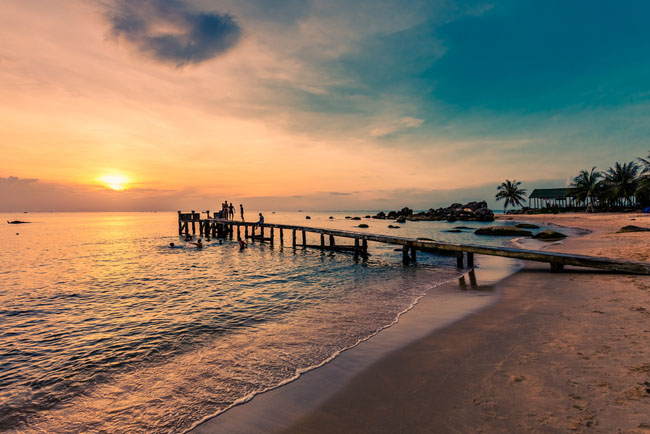 Long beach in Phu Quoc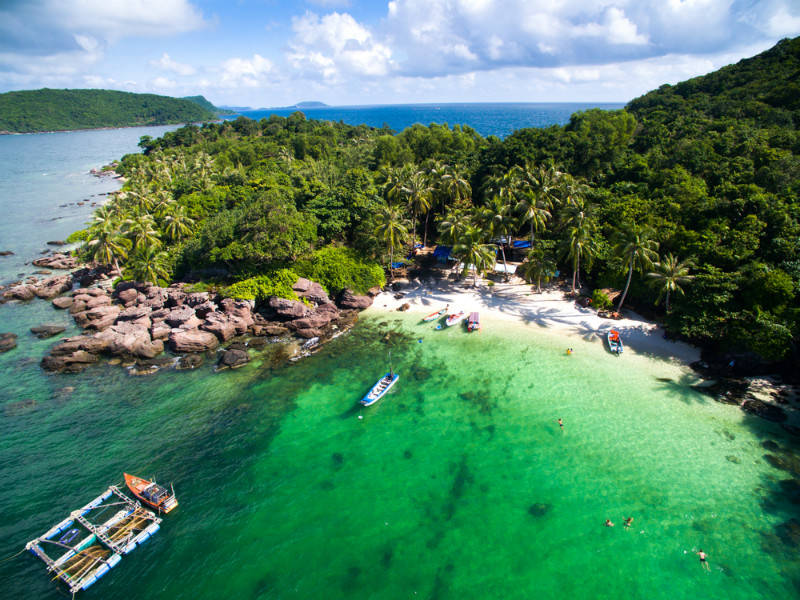 May Rut island in Phu Quoc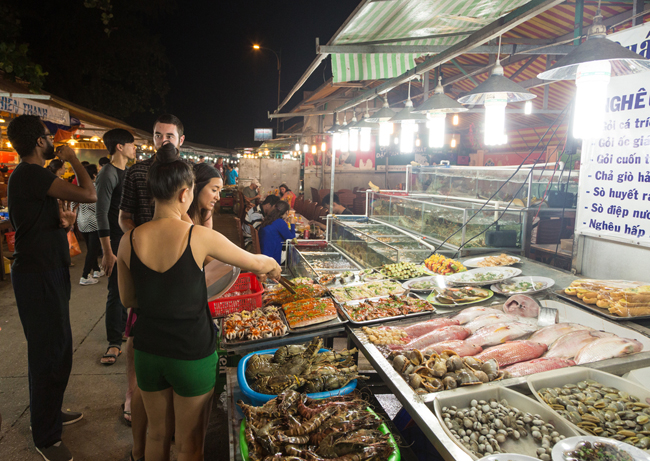 Seafood in Phu Quoc
2. Nam Du Island
Another stunning destination in Kien Giang province you should not skip is Nam Du Island, which stretches over 2 communes of An Son and Nam Du. Just like Phu Quoc, the archipelago gets its name famous for its natural beauty. Moreover, the local products are totally rich. Fish caught in the morning can be cooked and eaten all day. Seafood is also a big magnet here since it is inexpensive and tourists can easily buy at fishermen's nets. A Nam Du journey is incomplete without arriving in the Nam Du lighthouse – the tallest point of the island. From this highest position, you can spread your eyes over the panoramic scene of Nam Du with ease. Do not miss an opportunity to see sunrise and sunset on the sea.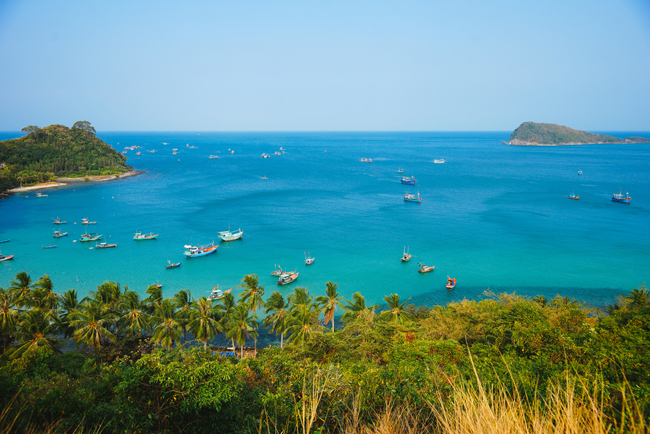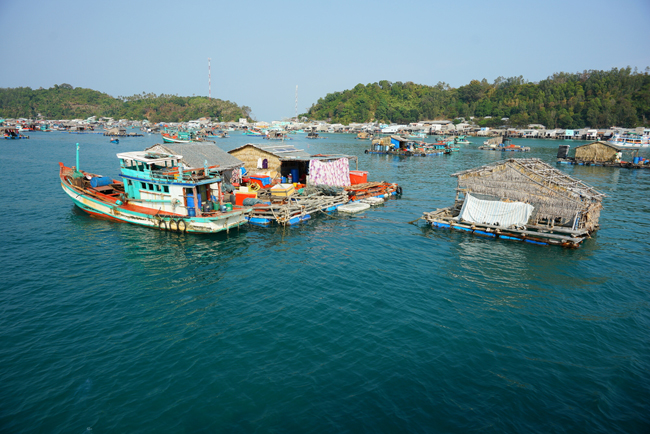 3. Con Dao Island
Con Dao Island wins people's heart by not only its natural enchantment, but also its historical values. Prepare yourself to adore the sandy beaches spread for miles, hidden lagoons, long lines of coconut trees, forested hills, and large coral reefs. In regard to history, you should not forget to check in "Tiger Caves" in Con Son. In fact, here were used as prisons during the French colonial era. Furthermore, there are also many remnants of the hideous past scattered throughout the island. To mingle with nature at best, it is a wise idea to go trekking through National Park, where the wildlife is well preserved.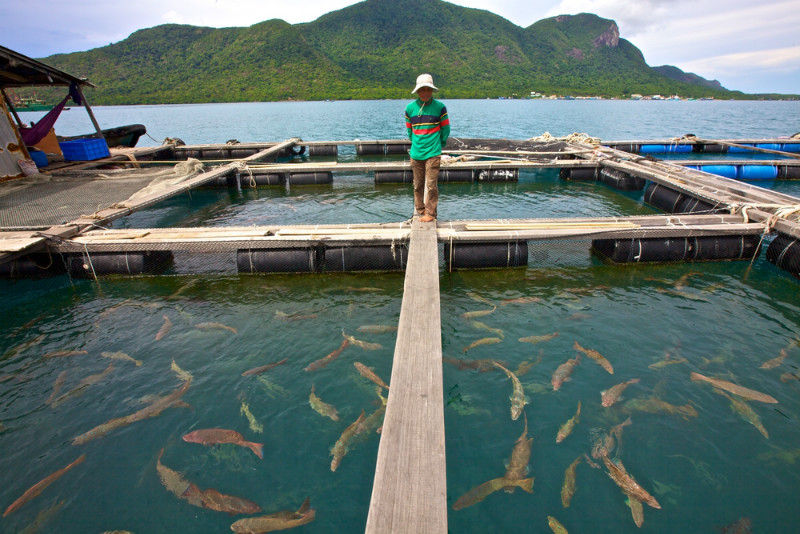 A Vietnamese fish farmer in Con Dao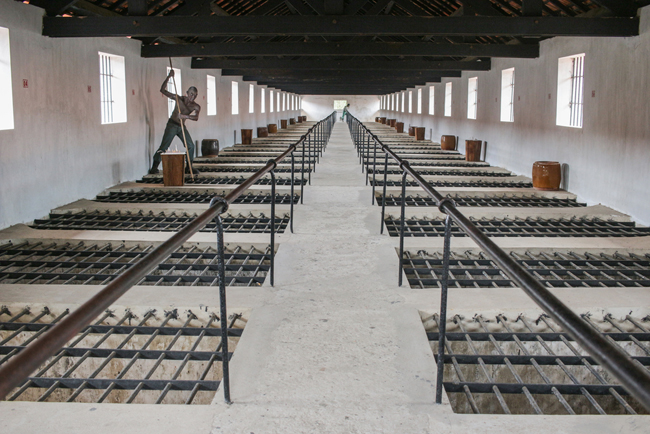 Tiger cages in Con Dao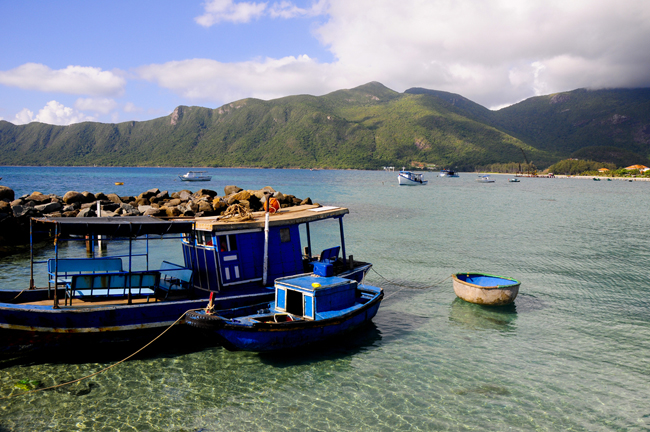 4. Binh Ba Island
Approximately 60 kilometers from Nha Trang, Binh Ba Island is just considered a new tourist destination on the map. What makes travelers fall in love with the island at the first sight is that they can watch a diversified system of breathtaking coral reefs and participate in sea diving. Besides, the low sea level, crystal water, and soft sand help Nha Cu Beach here to become a flawless spot to go swimming and scuba-diving with colorful fish. Those who simply wish to immerse in the natural beauty may go for a stroll along the seashore to watch the grandeur range of stone, pick up the colorful snail shells, or explore other exotic caves.  
5. Ly Son Island
Located in Quang Ngai, Ly Son Island is known as the Jeju island of Vietnam, thanks to its perfect geography, landscape and weather condition. Checking in the island, a vision of a graceful land is close in front of your eyes where the sky, sea and mountain become a harmonious blend. Of course, Ly Son has more to see. It seems a big regret not to conquer the highest mountains here and then get the wholesome view of the island. Here in the gorgeous island, you may also be welcomed to discover its delicious cuisines, the reputable wind graves, the holiness and charm and of temples hidden in the mountains, as well as the warm and friendliness of the residents.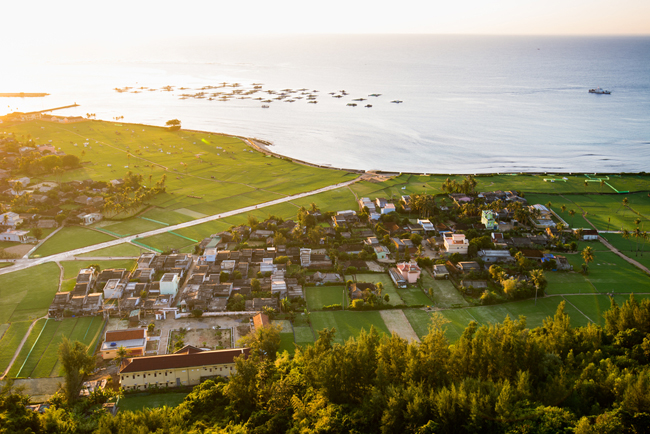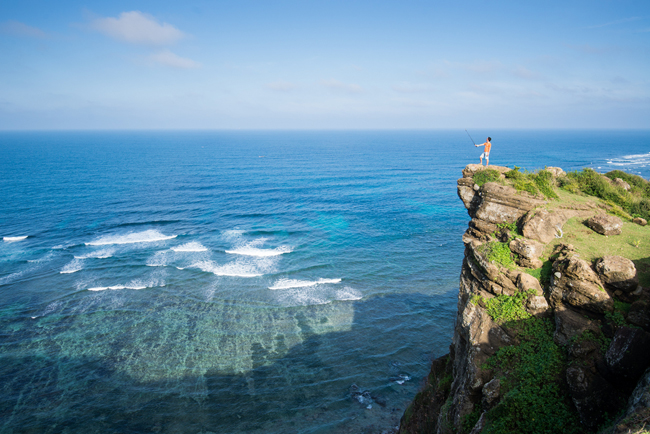 6. Cat Ba Island
One of the most valuable sites for those who travel to Hai Phong is Cat Ba Island. Belonging to the Cat Ba Archipelago, it has 350 limestone outcrops next to Halong Bay, as well as an area of 356 square kilometers, which helps to gain its name famous for the largest among a number of islands in the Lan Ha Bay. Thanks to dozens of things to do and see, this favorable destination greatly pleases visitors from all corners of the globe. Its emphases include coastal mangroves, forested zones, imposing beaches, freshwater swamps, gorgeous caves and spectacular waterfalls. Cat Ba was officially recognized by UNESCO as World Archipelago Biosphere Reserve in April 2005.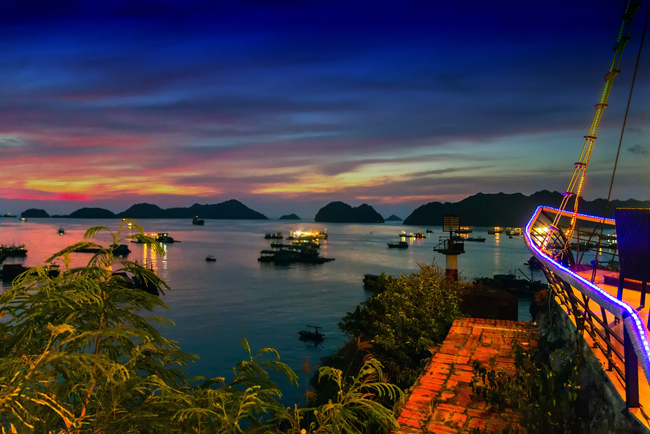 Sunset in Cat ba island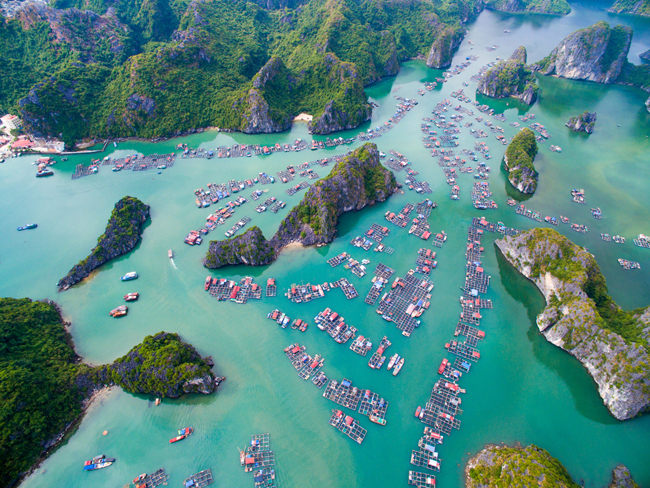 Floating villages around Cat Ba islands 
7. Cu Lao Cham Island
Cu Lao Cham Island in Hoi An is likely one of the most striking tourist destinations. Endowed with the fabulous topography of biological diversity and mountain slopes, this island has been listed as the World Biosphere Reserve by UNESCO. After saying Hello to
Hoi An Old Town
, visitors should not miss an opportunity to check in the Cham Island to adore its serene and pristine setting and wallow in a wide variety of leisure activities here. Traditional forms of recreation include sunbathing on long-stretching coast, going swimming on crystal-clear beaches, going trekking through the forest. Marine life exploration can be found by some water sports activities, like paragliding, water skiing, boat racing kite flying, kayaking, and scuba diving. Relishing seafood is also an integral part of your journey.
See our tour to Cu Lao Cham now: 
https://vietfuntravel.com/tour/cham-island-snorkeling-one-day-tour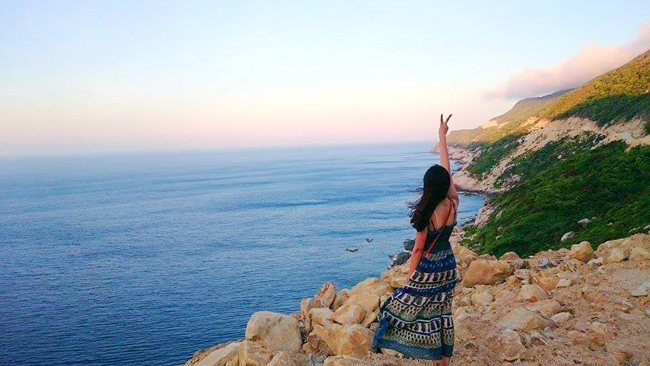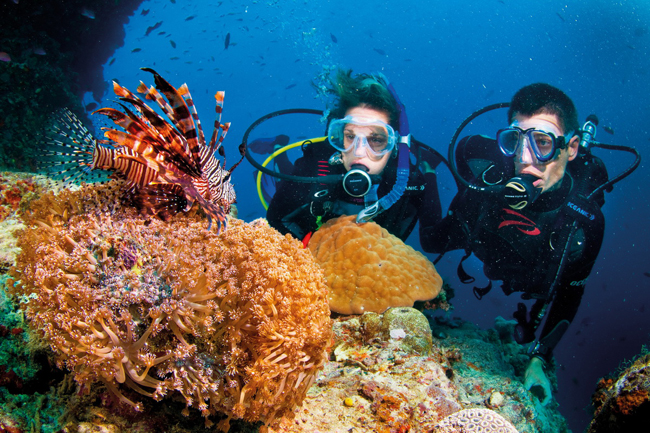 Diving in Cu Lao Cham island
Other news