Chill out at one of the Top Gorgeous Beaches in Vietnam
Wed, 26/04/2017
4027 viewed
0 commented
Vietnam is greatly favored by the Mother Nature to have 3.444 kilometers of coastline. From the North to the Centre and the South, there are a number of
gorgeous beaches
that have earned their fame not only within Vietnam, but also around the globe. Furthermore, tropical climate, fresh air and convenient weather condition are all harmonized to create the perfect beach vacation. That's why the country's idyllic tropical beaches have long been a fascinating choice amongst local and foreign visitors. While there are plenty of luxurious and modern resorts, travelers are easily able to look for welcoming budget bungalows and even some untouched beach villages.  
North
Bai Chay Beach (Quang Ninh)
Located in Quang Ninh Province, Bai Chay Beach is 100 kilometers away from the Northeast of Hanoi. While the beach wins adventures' heart by its large and imposing setting, the most interesting part here is that it is actually artificial (about 500 meters in length and 100 meters in width). Bai Chay is mostly crowed all the time during the summer days, thanks to its close distance from the capital city. Early in the morning or even in late afternoon, dozens of people flock to there and liven up the atmosphere. Also, what leave them amazed at this beach are its mysterious name, fresh sea-foods, international entertaining parks, and exciting activities (like water scooters, wave surfing, etc.)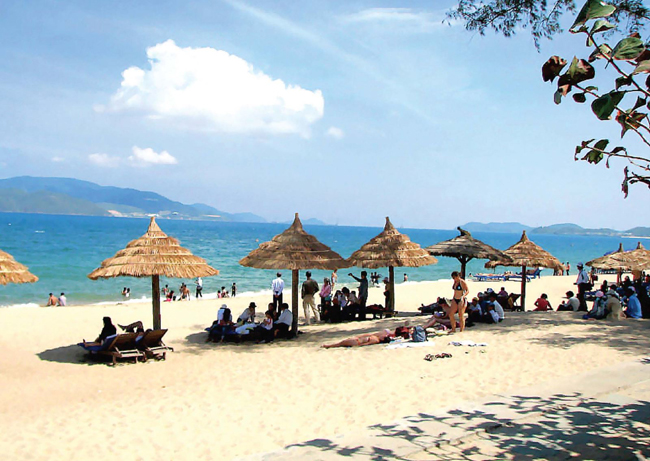 Do Son Beach (Hai Phong)
20 kilometers away from Hai Phong City, Do Son Beach is frequented by both domestic and international travelers every year, thanks to its warm climate in winter as well as cool weather in summer. What make the beach stand out from other competitors are its smooth sand, nice new and coconut tree. All do provide vacationers a real glimpse of a tropical beach. Along with the impeccable picture of nature, the human-made infrastructure here is also admirable with hotels, restaurants, houses, roads, water supply and a flawless electricity supplying system. Do Son is divided into 3 distinguishing sectors which cater to visitors' need. The first sector lies at the entrance of Do Son Town, the second one is full of hotels and restaurants, while the third one is designed for those who love having a peaceful getaway.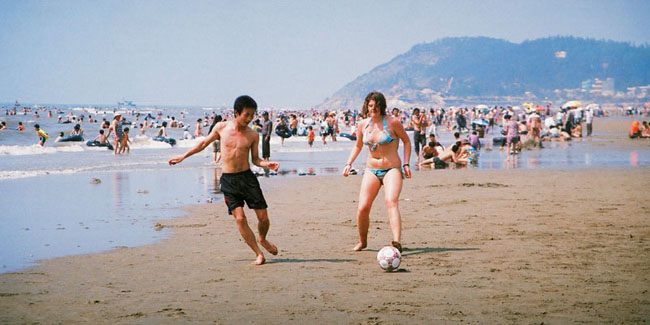 Centre
Non Nuoc Beach (Da Nang)
Non Nuoc – one of the most breathtaking beaches in the Danang coastline, has firstly impressed visitors by its position, which stretches 5 kilometers at the foot of the Marble Mountains (Ngũ Hành Sơn) and then touches the shade of an old forest. It is well-known for its white sand, green water as well as rare seaweed. Together with its feature of climate, weather, wave degree, and salinity, Non Nuoc is where you can enjoy many water sports, such as surfing. To ensure the best accommodation, many 5-star hotels were built here to accommodate the local and foreign tourists in the area. When the sun simply goes down and darkness falls, you can freely lie back on smooth benches along the beach, enjoy a cool glass of cocktail, have yourself immersed in the melodious sounds of the waves, and experience the occult space. How tranquil it is!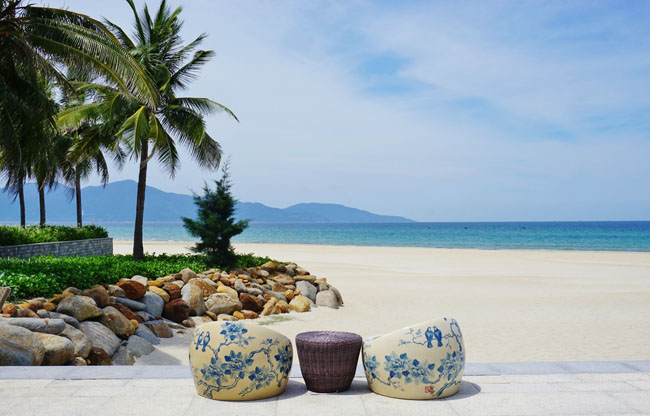 Lang Co Beach (Hue)
Situated in Hue, Lang Co Beach considered is a sweeping expanse of sand that is suitable for taking a deep rest and dipping your toes. Most adventures joining in tours of Vietnam discovery usually stop by such beach because of its impressive natural landscape and ideal photography opportunities. Lying on the most exotic curve of the country, Lang Co is mostly favored by the nature, ranging from tropical forests and green mountains, sunshine and cool setting, to blue and clear sea and smooth white sand. Don't miss a chance to check in Lang Co town. This soothing town is where you can enjoy the most relaxing time and participate in many games at the beach. An integral part of your trip is to relish fresh and yummy seafood dishes from lobsters, shrimps, crab, mackerel fish, butter-fish, oysters, etc.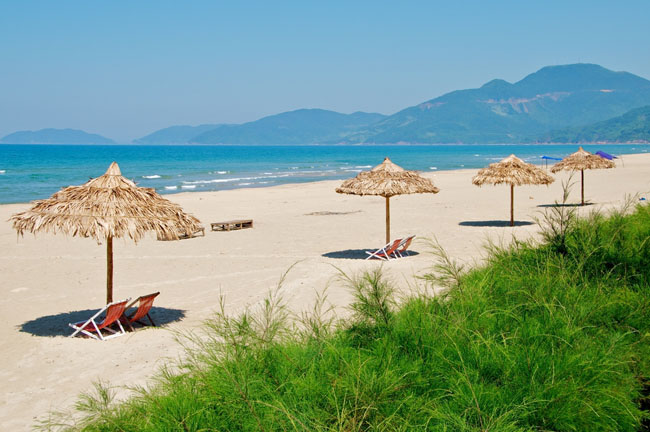 South
Long Beach (Phu Quoc)
It is not called Long Beach for no reason. Actually, it is the largest beach of Phu Quoc as well as voted as one of the 10 most wild and gorgeous beaches in the world by international magazines. The beach has a coastline of more than 1.5 kilometers with white smooth sand, blue water, and rows of trees. Another feature that piques the visitors' interest is that it is quite undisturbed and untouched since Phu Quoc has just been developed and attracted tourists in recent years.
In addition to going for a stroll around the coast, Long Beach is also a perfect spot to watch the dusk. Like anywhere in Southeast Asia, the sunset happens very quickly. As a result, make sure to arrive early if you would like to have a nice spot in the beach bar. The sun tends to set around 6.00 P.M. So, you are advised to be at least at the beach by 5.00 P.M. After all, it is worth your time as you can take a lot of striking photos afterward.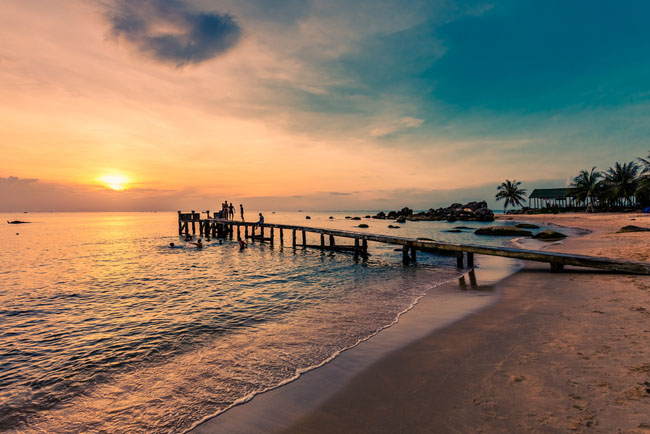 You can see more things to do in Phu Quoc here
!  
Mui Ne Beach (Phan Thiet)
In the proximity of Ho Chi Minh City, Mui Ne in Southern Vietnam is indeed a nice spot for those who want to make an escape from the busy city and dip in a fun weekend in the sun. A tropical beach and wonderfully warm weather are ideal for swimming. Moreover, with strong sea breezes, Mui Ne area also wins an award for its sand dunes that are suitable for backpackers and adventurers to try wind and kite surfing. Months between November and March are frequently visited since the area often welcomes clear skies and perfectly strong winds during these days. The rock-free water also makes it quite safe for the kite surfers. It seems a big pity to skip arriving in fishing villages and trying fresh seafood.
Love it?
book our tours to Mui Ne now
!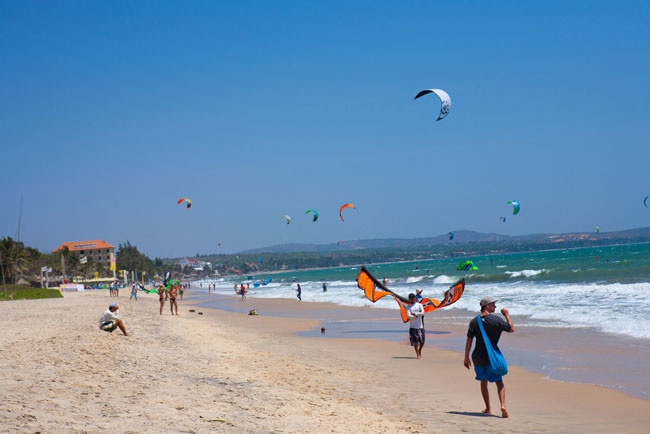 Other news