Top mountains to conquer in Vietnam
Wed, 03/05/2017
4321 viewed
0 commented
Vietnam
is no longer an unknown destination on the international tourism map. Every year, it welcomes millions of tourists and receives a lot of positive feedbacks. 
The attraction of this country is the harmonious combination of ancient and modern life, of the peaceful countryside and uproarious cities. 
Because of the long coastal line, Vietnam is also famous for having many beautiful beaches such as
Vung Tau, Nha Trang, My Khe or Phan Thiet
, etc. However, it is a pity if you just enjoy sea when traveling here, because this nation also has many interesting things for tourists to explore. 
Conquering the spectacular mountains in the Northwestern region of Vietnam should be in your to-do-list if you have the opportunity to visit this country.
If you are interested in conquering the challenging mountains, then you should make plans to conquer these
6 mountains in Vietnam
as listed below:
1. Fansipan (3143 m)
The geographical location of Fansipan is the boundary between Lai Chau and Lao Cai (three-way crossroad boundary among three districts: Tan Uyen, Tam Duong, and
Sapa
). 
Fansipan, which belongs to the majestic Hoang Lien Son range lying from Phong Tho – Lai Chau to Hoa Binh, is the highest peak of Vietnam. 
With 3,141 meters in height, Fansipan is known as the roof of Indochina. Thanks to the stunningly beautiful forests of rhododendron, bamboo, pine, and spectacular landscape as the fairy tale, Fansipan makes visitors feel that they are entering the wonderland.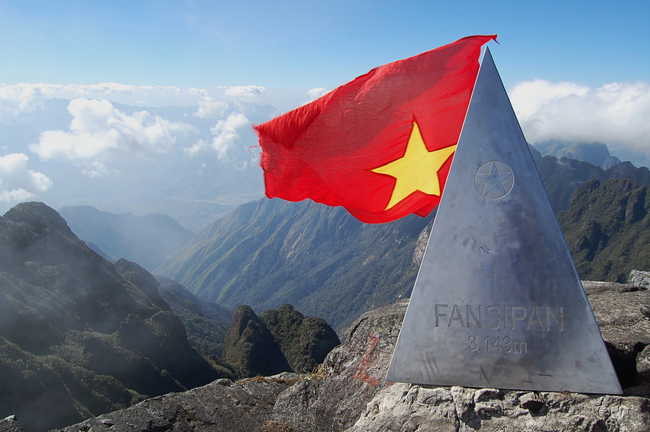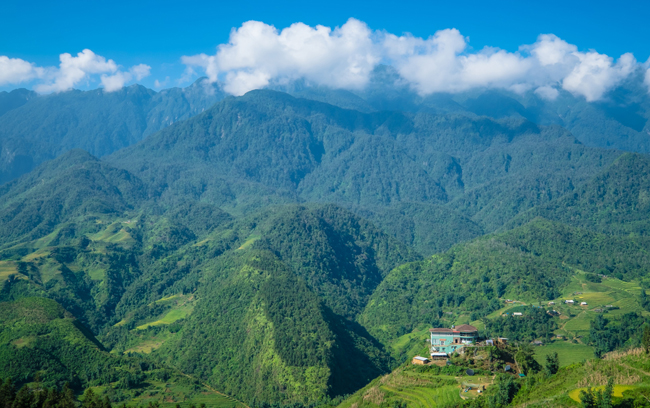 Backpackers and visitors are supposed to be excited about the height and challenges of the trails leading to Fansipan.
The anchor cable system is now available for those who want to visit this highest peak of Vietnam. It reduces the time to reach the mountain's peak, from 2 days by risk tracks to just 15 safety minutes. Thanks to this, everybody from all ages and genders will have a chance to conquer "the roof of Indochina".
However, for those who have the medical history of high blood pressure or heart disease, it is still a challenge to conquer this peak because there are 600 stairs between the last terminal and the Fansipan's peak.
2. Putaleng (3049m)
Pu Ta Leng in Lai Chau is one of the most remote and dangerous mountains of Vietnam. It also belongs to Hoang Lien Son range and is located in the northwest of Fansipan mount. 
There is Hoang Lien pass (or also known as
O Quy Ho pass
), which is 2,600 meters in height, and the 4D national highway from Lao Cai to Lai Chau, between Fansipan and Pu Ta Leng.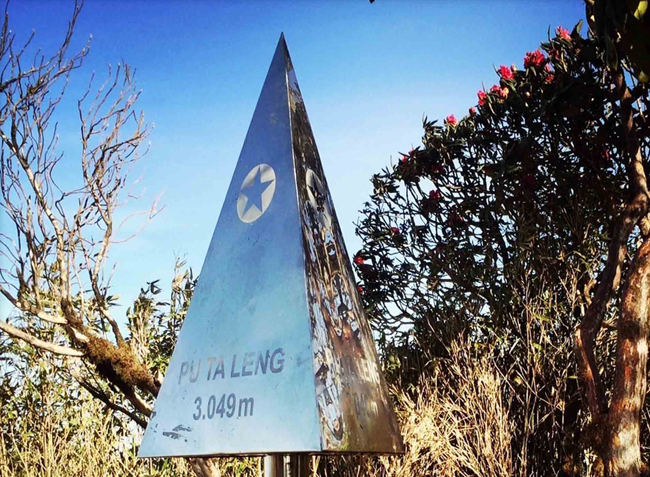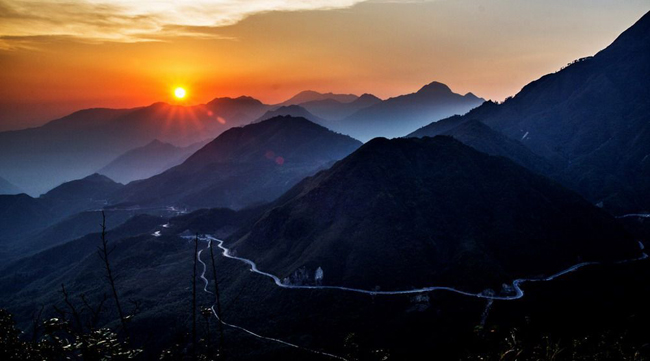 While Fansipan is an ideal option of those who want to have an unforgettable memory in their life, Putaleng, on the other hand, is very isolated, risky and have almost nobody. It was explored by a group in 2012 and then, other groups follow to conquer this mountain.
It is a considerable achievement to conquer Pu Ta Leng in spite of the long and dangerous journey. The peak of this mountain is a pristine forest covering with layers of pure clouds and spectacular mountains in every morning. It is also the paradise of rhododendron – a beautiful and garish forest flower.
3. Pu Si Lung (3076m)
Pu Si Lung is a mountain peak in the northwest of Lai Chau Province. It is known as "the roof of Vietnam – China Boundary". Because of some sensitive matters about territory, you must have the license of Lai Chau Military Staff Committee to visit there.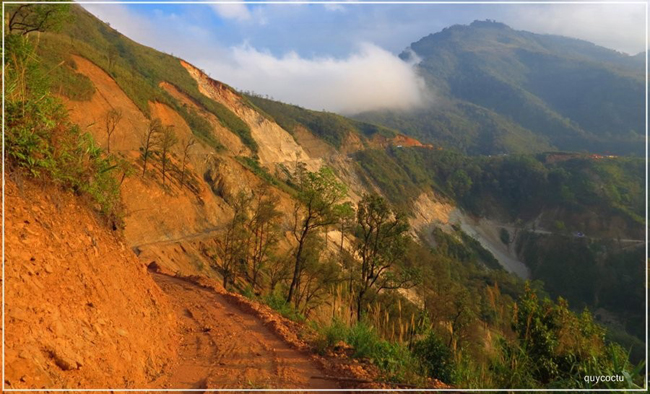 As a result, Pu Si Lung is quite new for adventure traveling. Everyone who has experience of trekking this mount has admitted its length and difficulties. Its scenery is not magnificent but quite large and beautiful.
The highlight of Pu Si Lung is the appearance of many wild animals such as tigers, monkeys, bears, squirrels, snacks, and so on. It has certain riskiness but very worthy for those who favor in exploring and learning the nature. The road is long but you're not bored and tired because of the harmonious melodies of birds along the trails.
4. Bach Moc Luong Tu (3045m)
In the past, the height of Bach Moc Luong Tu was 2,998 meters and was the
fourth highest mountain of Vietnam
. In the last 2013, backpacker re-measured it and found that Bach Moc Luong Tu was 3,045 meters in height. 
The trail leading to Bach Moc Luong Tu was explored in 2012. So, it is a mystic and new destination for backpackers. You must spend 3 days and 2 nights climbing Muoi mount and conquering Bach Moc Luong Tu range.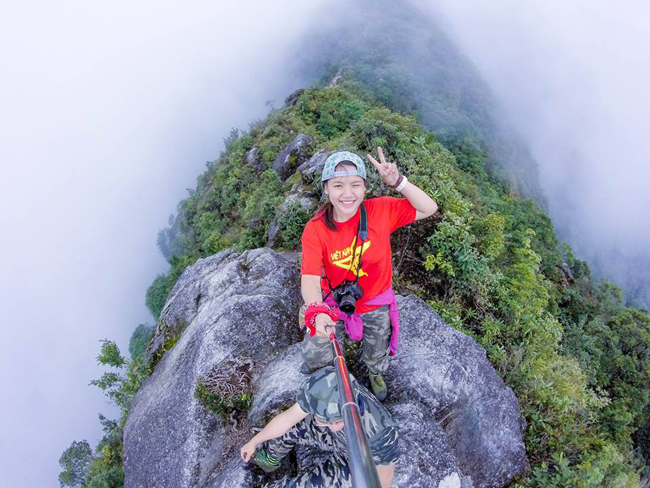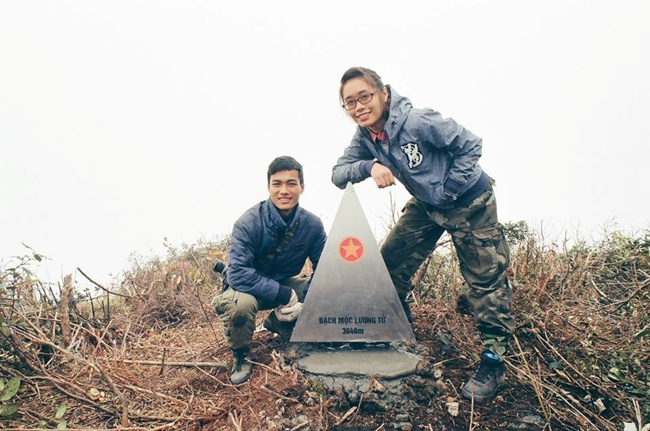 5. Ta Chi Nhu 2979m
Ta Chi Nhu belongs to Tram Tau, Yen Bai Province. This is a dream of many people, who are interested in climbing mountain because of breath-taking cloud sea on the horizon.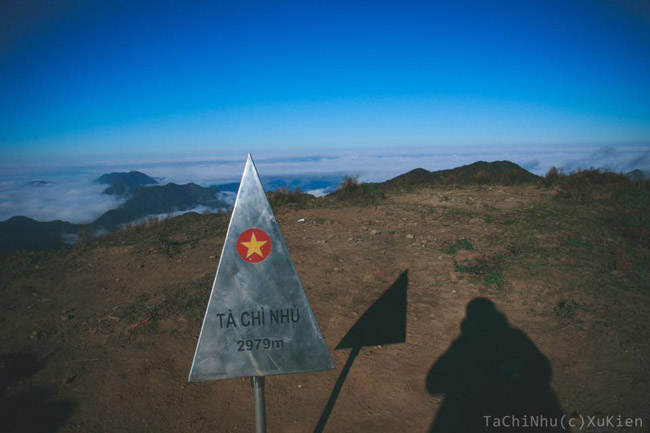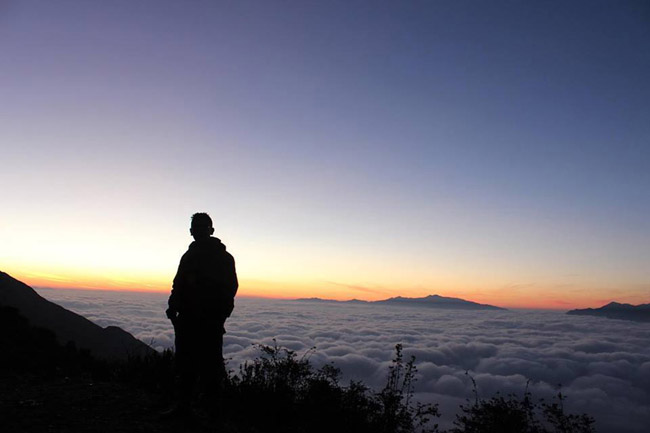 Ta Chi Nhu is less difficult for you to conquer than other mountains; therefore, many people have approached there. The highlight of Ta Chi Nhu is the cloud sea. As a result, it becomes the must-see place of those who like contemplating the beauty of the cloud. However, because Ta Chi Nhu was explored too much, it lost its pristine beauty and trees, as well. 
Ta Chi Nhu is suitable for youngsters who lack experience. This peak is worthy becoming the beginning goal for beginners.
6. Lung Cung (2925m)
Lung Cung Mount is in Lung Cung hamlet, Phin Ngai (Nam Co Ward,
Mu Cang Chai
District, Yen Bai Province). It is a challenge from the trail to the hamlet because it is a poor and remote place of the Northeast highland.
The height of Lung Cung hamlet is just over 1700 meters, so the trekking track to the peak is not too long. If you travel by motorbike to the forest, it is just about 10 kilometers. There are some high slopes but you can easily go through them.
The road leading to Lung Cung has many maple trees, dense ancient pristine forests. The peak was flattened to be a military airport in war, so it is quite enlarged.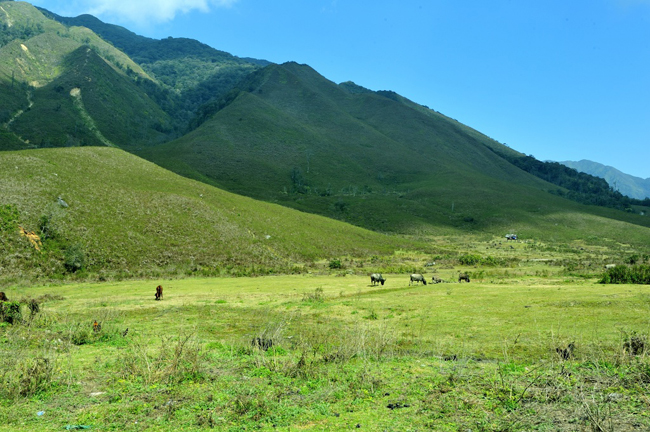 Conclusion
Vietnamese geography is very diverse so there are many destinations for you to explore. In spite of hardship, mountain climbing can help you not only improve your health but also enjoy a lot of spectacular sceneries. These 6 mountains Vietfuntravel mentioned above are the minority of majestic
landscapes in Vietnam
.
Go again and again, in the foreseeable future, you can reach even the farthest and the most remote regions in the S-shaped land. 
We wish you a memorable and happy holiday!
Other news