Best Vung Tau Hotels for a Pleasant Respite
Fri, 24/05/2019
1330 viewed
0 commented
If you are wondering the near and popular weekend escapes from Ho Chi Minh City, then
Vung Tau City
is one of the best choices. Both beach-starved locals and expats choose the beach city for their weekend shelter, thanks to its convenient location on a peninsula (the ocean on three sides), fresh air, luxurious hotels and resorts, seafood paradise, and so on. For these huge benefits, the city indeed becomes a refreshing break from sultry Saigon.
However, the most demanding matter that hugely gets attention from the travelers is the best
Vung Tau hotels
. If you are one of them,
VietFun's
recommendations below can be useful to follow!

#1. Imperial Hotel Vung Tau
The first impression about the Imperial Hotel Vung Tau is its spectacular location, which gives the direct access to the beach. For our opinion, the hotel is worth a stay, due to the truth that it is the only 5-star hotel in the city, with its own private beach and awesome Beach Club. The accommodation is ideal to take eye-catching shot and post all to your Instagram, thanks to its breathtaking and modern architecture, handcrafted furnishings, and sumptuous amenities.  
Whether you spend the day deeply relaxing at the full-service spa or enjoying a light but amazing meal at one of the hotel's three restaurants, your satisfaction always reaches the highest position. Let's come and experience the royal treatment in every second of your stay.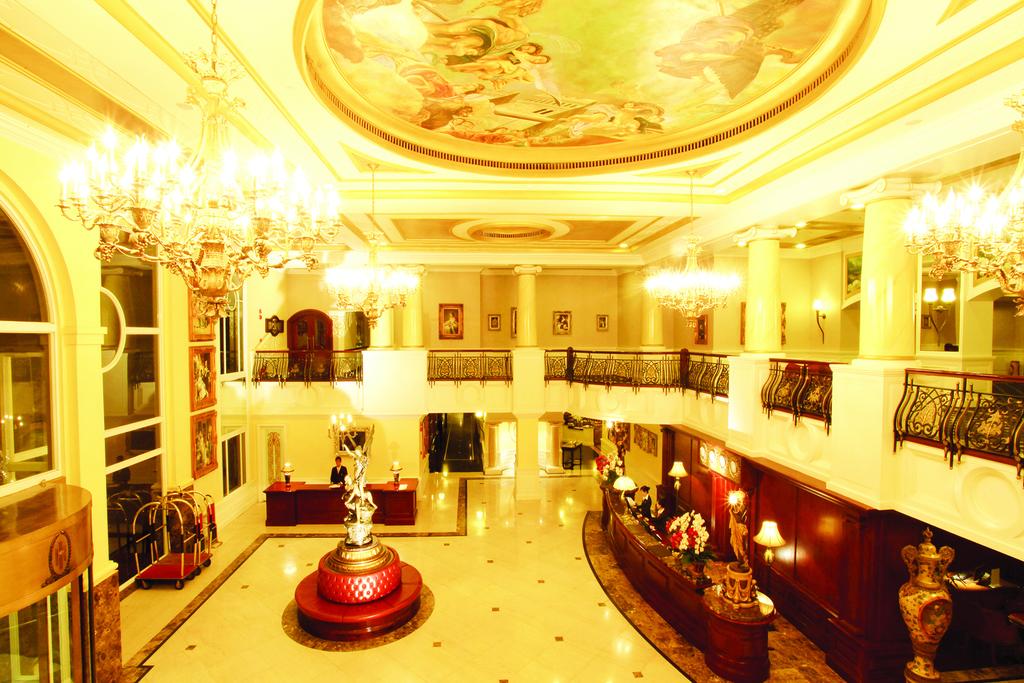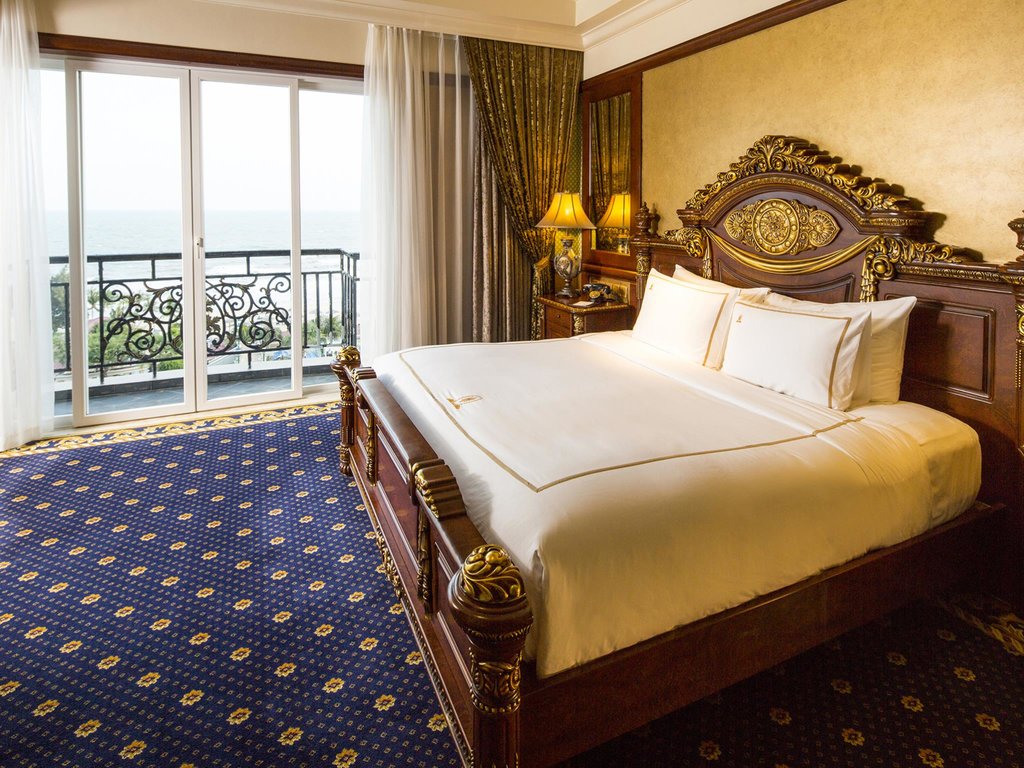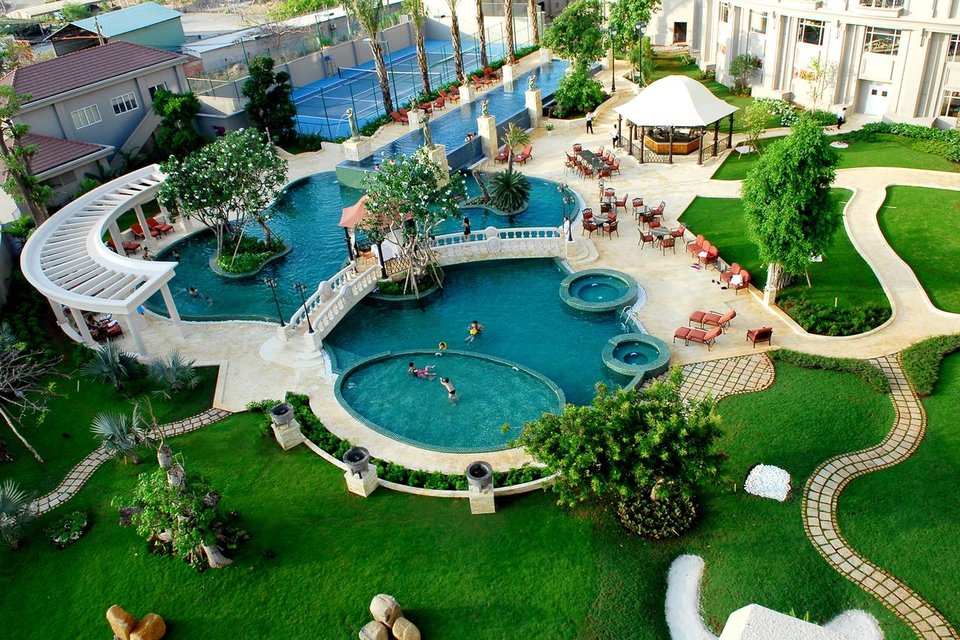 Images by imperialhotel.vn
Rating: 5 Stars
Rooms: 220
Address: 159 Thuy Van Street, Thang Tam Ward, Vung Tau City, Vietnam
#2. Palace Hotel Vung Tau
Known as one of the best
hotels in Vung Tau Vietnam
, the Palace Hotel Vung Tau is situated right in the city center – a perfect place for tourists to visit other hot destinations, recreation areas and even shopping centers. Not only beach lovers, but experts and businesspersons also love staying here for their short-term and long-term business trips in Vung Tau.  
Palace Hotel aims to pamper the tourists with a breathtaking casino, an impressive restaurant, and a large outdoor pool. Comfortably use the Smartphone with FREE Wifi in the public areas while free valet parking is also provided. Another plus that wins our hearts is a nightclub for lively activities, a fitness center for taking exercise, and a bar/lounge for lightly drinking. Enjoying the full day in the hotel does make you yourself immersed in the paradise.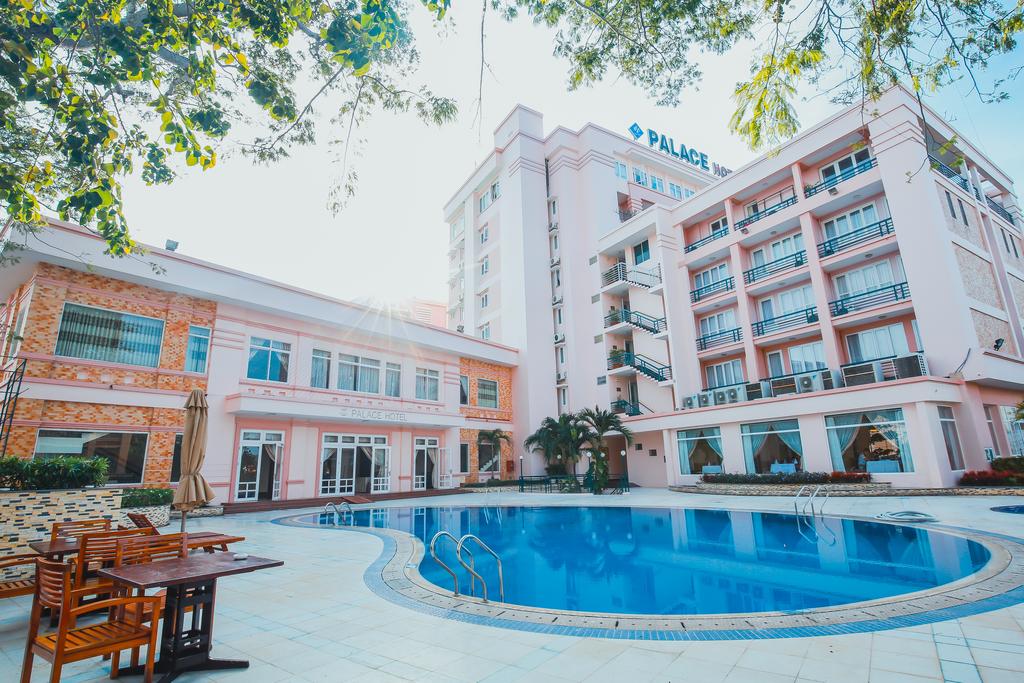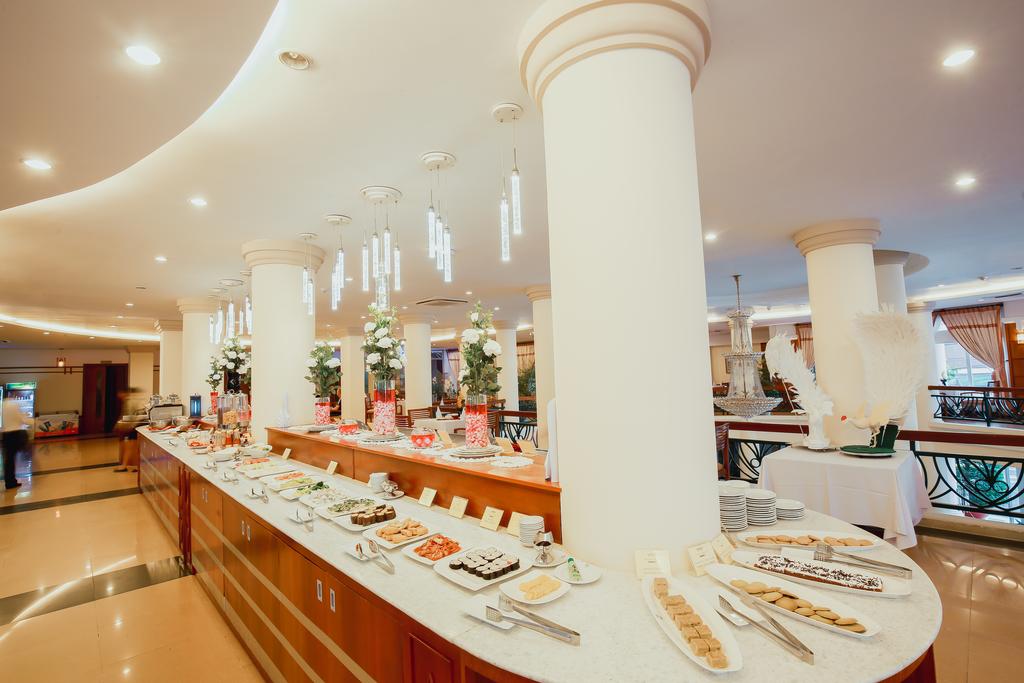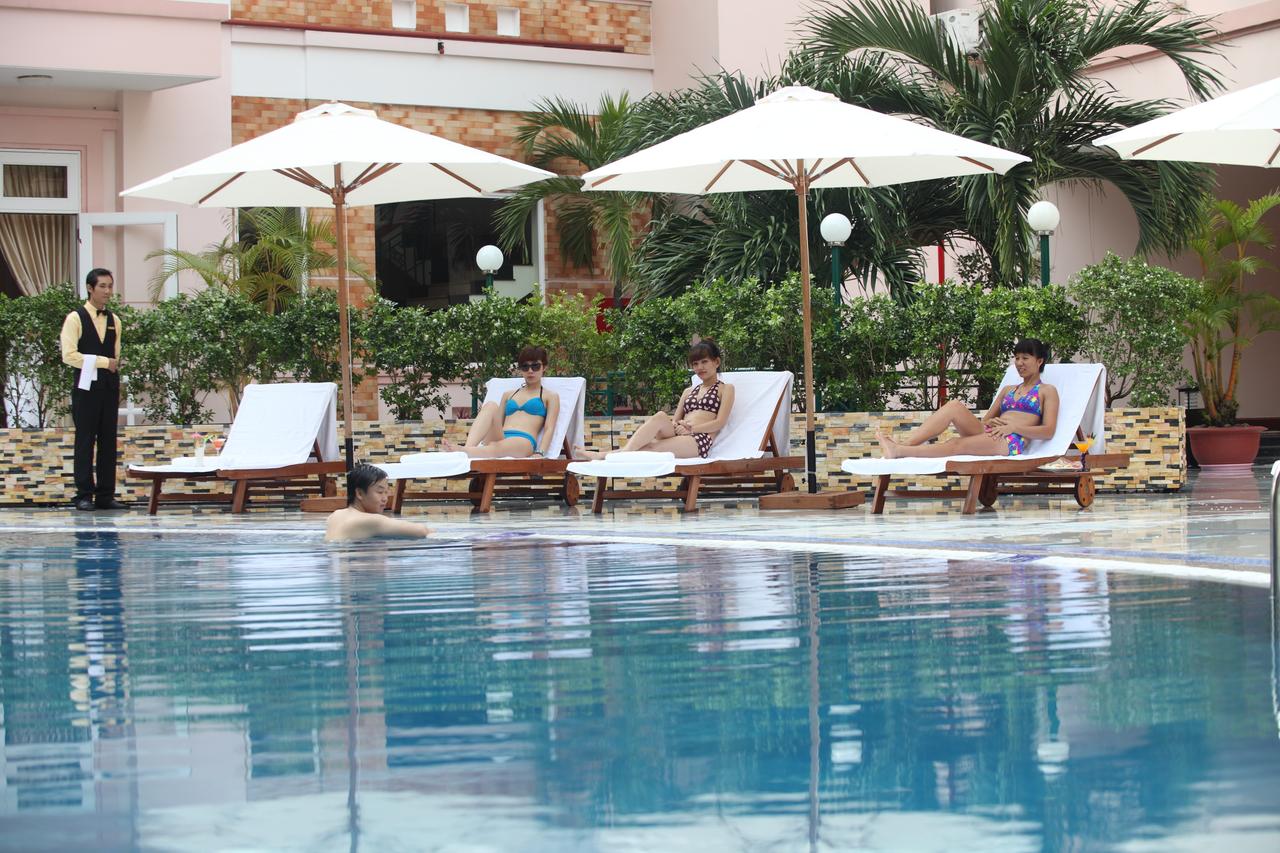 Images by Booking.com
Rating: 4 Stars
Rooms: 94
Address: 01 Nguyen Trai Street., Ward 1, Vung Tau City, Vietnam
#3. Green Hotel Vung Tau
From the Back Beach, the Green Hotel is within around 2 kilometers that becomes the most favorite destination of the both travelers and businessmen. Be amazed with its amenities, like satellite TV channel, IDD telephone, DVD Player, tea and coffee-makers, and mini-bar!  
Along with a pleasant breather at the beach, we also recommend you to have dinner at one of the hotel's two restaurants where excellent Vietnamese and international foods, especially seafood specialties, are displayed. Don't forget the on-site bar/lounge where you can enjoy a drink and drop your soul on the romantic music. According to VietFun' view, this
hotel in Vung Tau
leaves a strong impression on the guests, thanks to its very delicious coffee/tea welcome in a common area, tour/ticket assistance, and dry cleaning/laundry services. Additionally, booking the hotel online also gives you a chance to get hot deals or special promotions.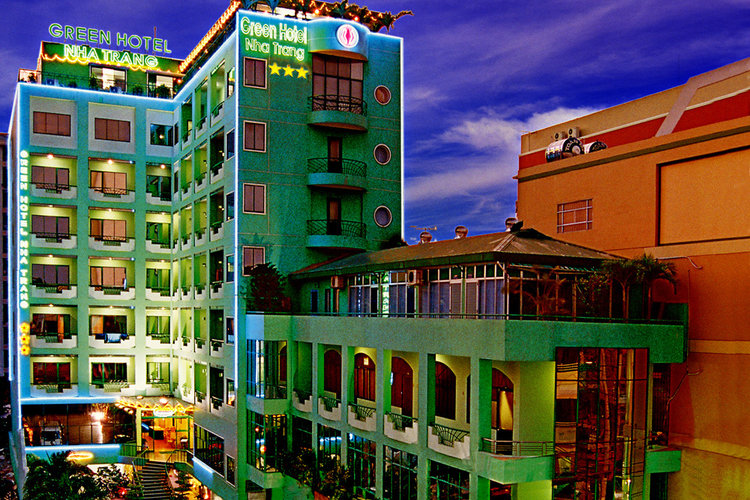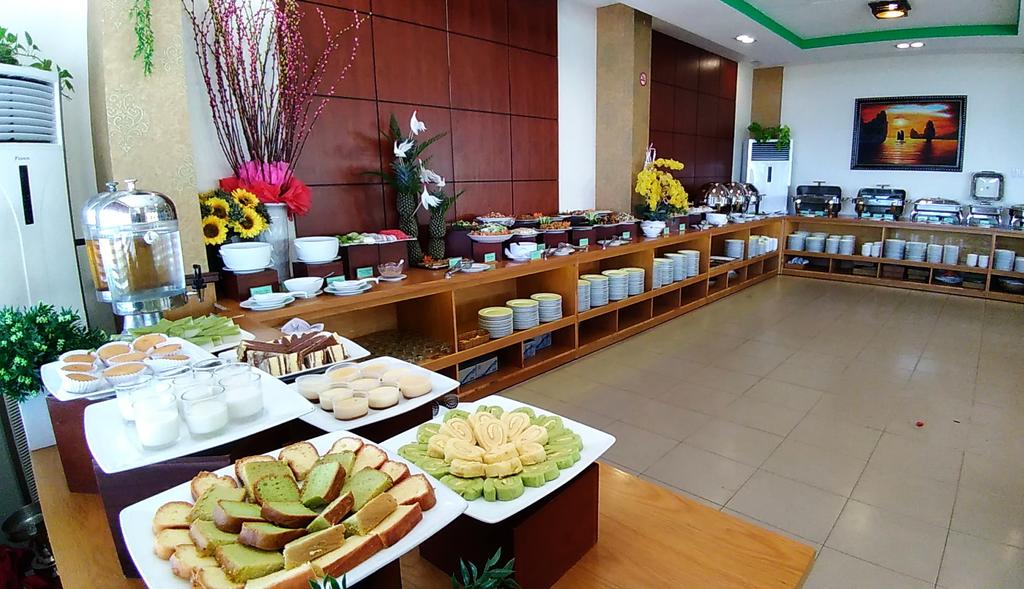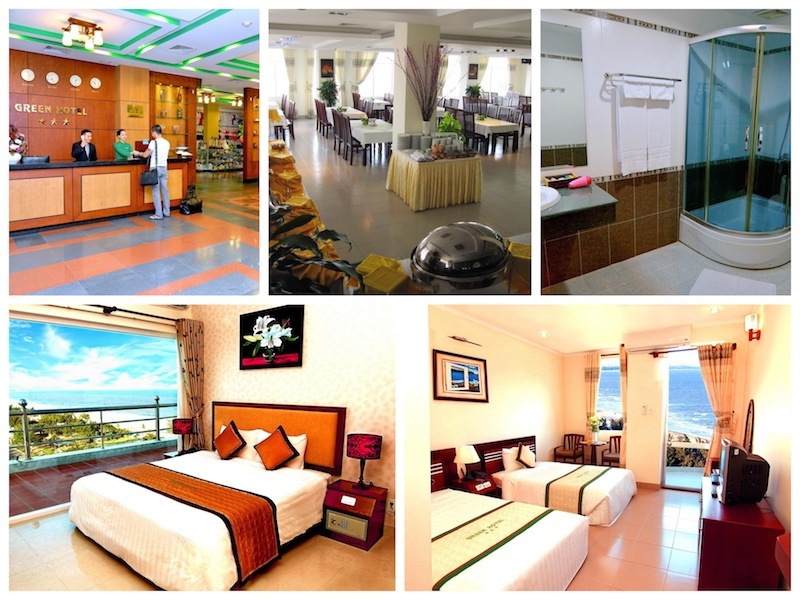 Images by Booking.com
Rating: 3 Stars
Rooms: 50
Address: 147C Thuy Van Street, Thang Tam Ward, Vung Tau City, Vietnam
#4. Sammy Hotel Vung Tau
Staying at the Sammy Hotel Vung Tau, your sense is easily stirred with its beautiful location, harmonious French architectural design, and comfortable amenities. While rooms please you with necessary equipment like an air-conditioner, TV, Safe Box, and so on, a multi-combination of supporting services, such as Seminar & Conference Halls, Restaurants, Karaoke and Massage, etc. surely offer you the satisfying trip at the fullest. What we like best from this
Vung Tau hotel
is its restaurant where you can enjoy a panoramic sea view over the Back Beach while having the appetizing aroma of the meal.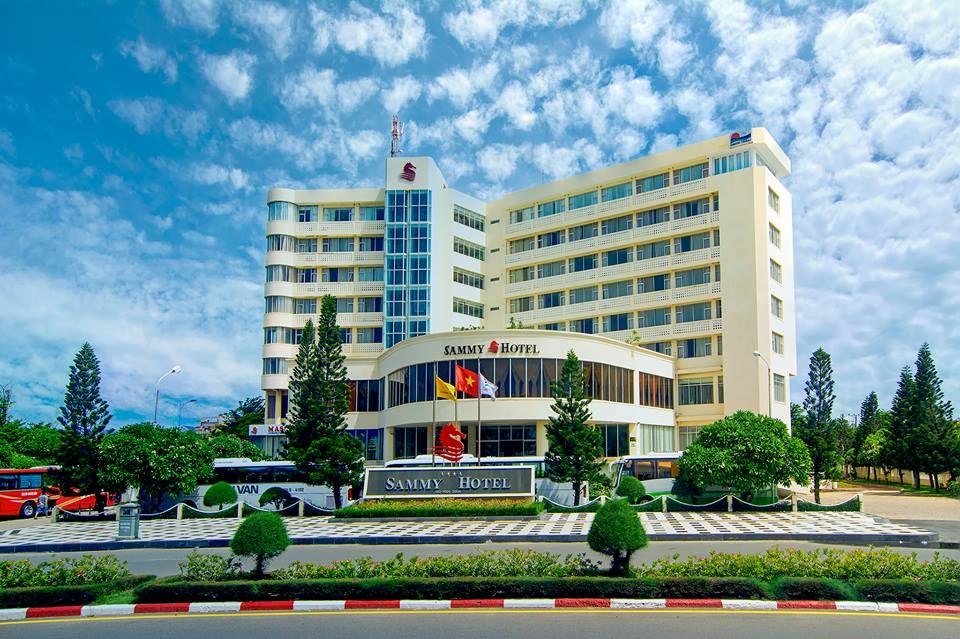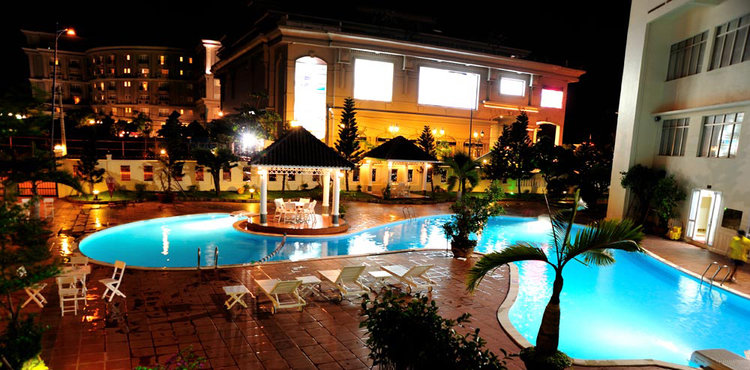 Images by sammyhotel.com.vn
Rating: 4 Stars
Rooms: 119
Address: 157 Thuy Van Street, Thang Tam Ward, Vung Tau City, Vietnam
#5. Rex Hotel Vung Tau
It is hard to hold your surprise, but the truth is that the Rex Hotel Vung Tau is only within 0.1 kilometers from the Front Beach as well as 3 kilometers from the Back Beach. Furthermore, you can also pay a visit to other popular destinations in the city from here, such as Lam Son Stadium and Worldwide Arms Museum.  
Although this is just a 3-star hotel, you can still enjoy the full services and amenities, just like you are now in the high-end ones. In addition to indoor and outdoor pools, Rex Hotel also offers a health club and a spa tub. For eating and drinking, the hotel's two restaurants and two bars/lounges are available.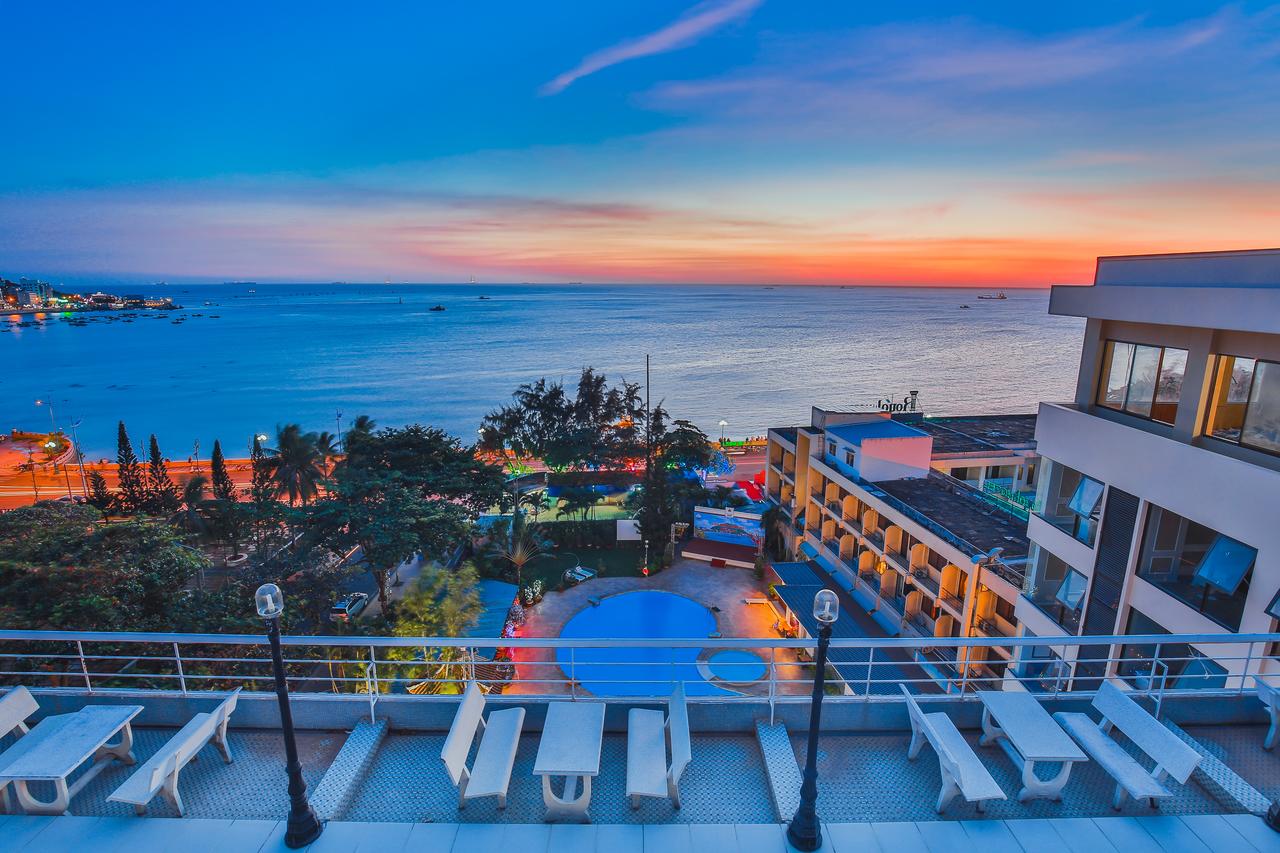 Images by Booking.com
Rating: 3 Stars
Rooms: 77
Address: 01 Thuy Van Street, Ward 1, Vung Tau City, Vietnam
By the way, We offer Vung Tau tours at very competitive prices. 
Click here!

#6. Petro Hotel Vung Tau
The list of the best
Vung Tau hotels
is surely incomplete without mentioning the Petro Hotel Vung Tau. Just a few steps from Lam Son Stadium, you can reach out this contemporary hotel for an enjoyable stay in the beach city. While all the guestrooms give tourists the utmost comforts, each guestroom is fully equipped with air conditioning, bathrobes, non-smoking rooms, desk, hair dryer, and daily newspaper.  
Furthermore, a wide range of hotel facilities such as elevator, coffee shop, bar/pub, 24-hour room service, laundry service/dry cleaning, meeting rooms, restaurants, etc. are also available in this accommodation so that guests can be deeply immersed in their escape. It is a big pity to miss other cool extra pleasure and relaxation in the Petro Hotel, like jacuzzi, gym, sauna, massage, spa, and even outdoor pool. Get ready to discover what Vung Tau has to offer with this hotel as a base?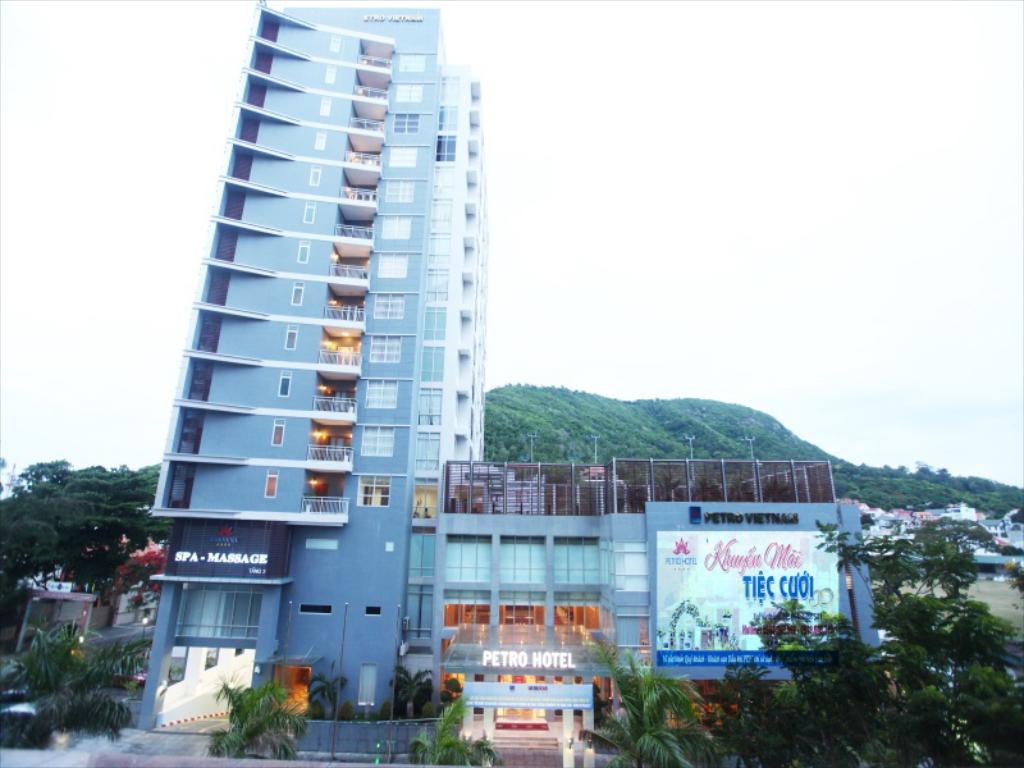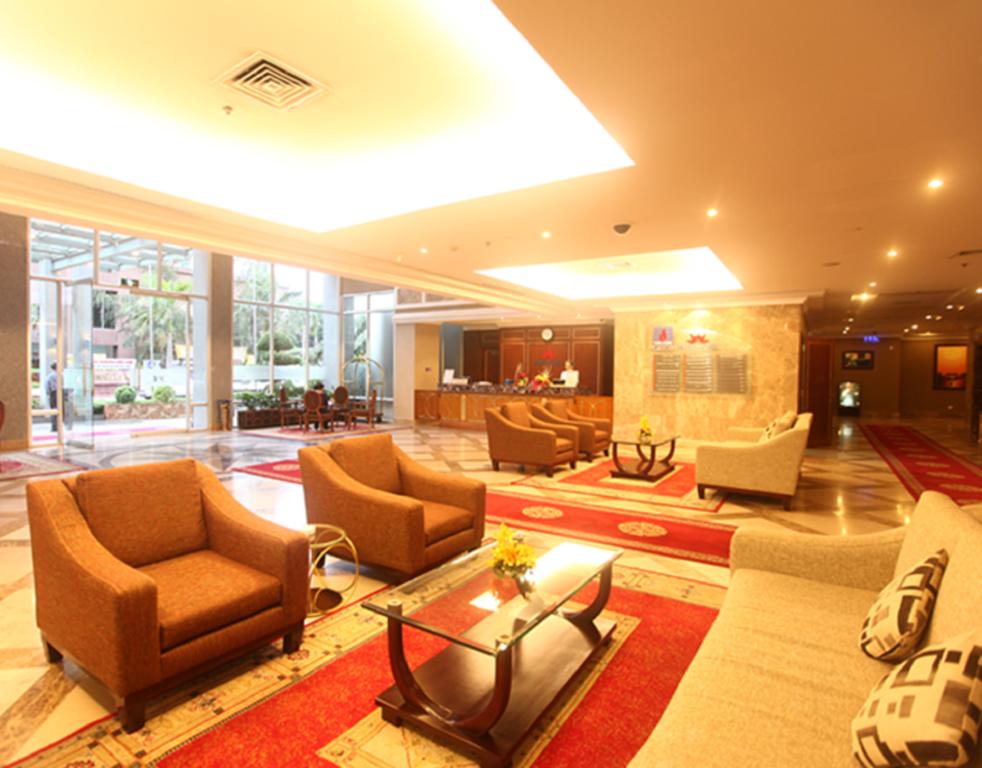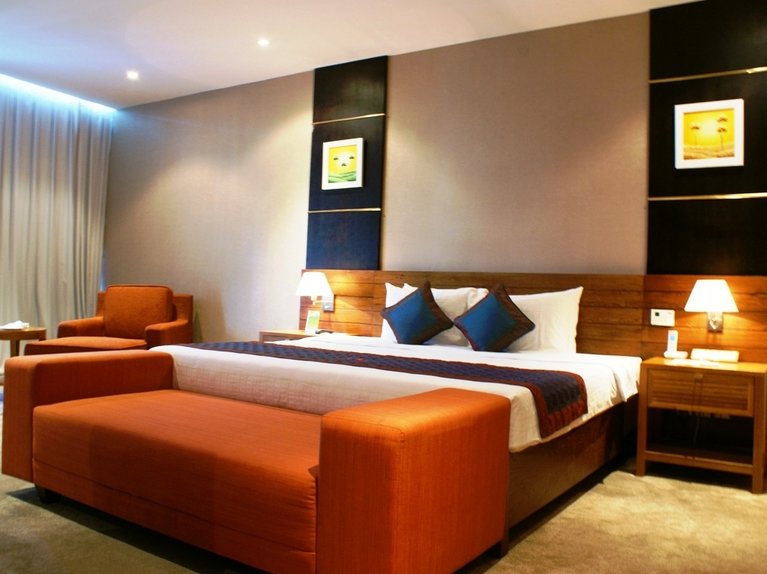 Image by Agoda.com
Rating: 4 Stars
Rooms: 86
Address: 9-11 Hoang Dieu Street, Ward 1, Vung Tau City, Vietnam
#7. Grand Hotel Vung Tau
At the first glance, you can understand why the Grand Hotel is one of the worthy and beautiful
hotels in Vung Tau, Vietnam
. The first convincing reason is the hotel's flawless location (in the city's business, shopping and entertainment district). From the distance, its distinctively elegant French architecture and picturesque surrounding landscapes indeed leaves you excited and admired. Believe it or not, a total of 64 rooms spreading over 4 floors are fully air-conditioned. Modern facilities ensure the high levels of comfort to guests, even the most discerning ones, such as 24-hour reception and check out, a currency exchange facility, a hotel safe, lift access, a cloakroom, a newspaper stand, a TV lounge, a kids' club, and a children's playground.  
If you desire to enjoy a home feeling, just like in your cozy house, then VietFun recommends you to book the well-appointed apartments set on the top floor. Coming here, you can see nothing, but a fully fitted kitchen, private balconies as well as ravishing views of the ocean or even the city center.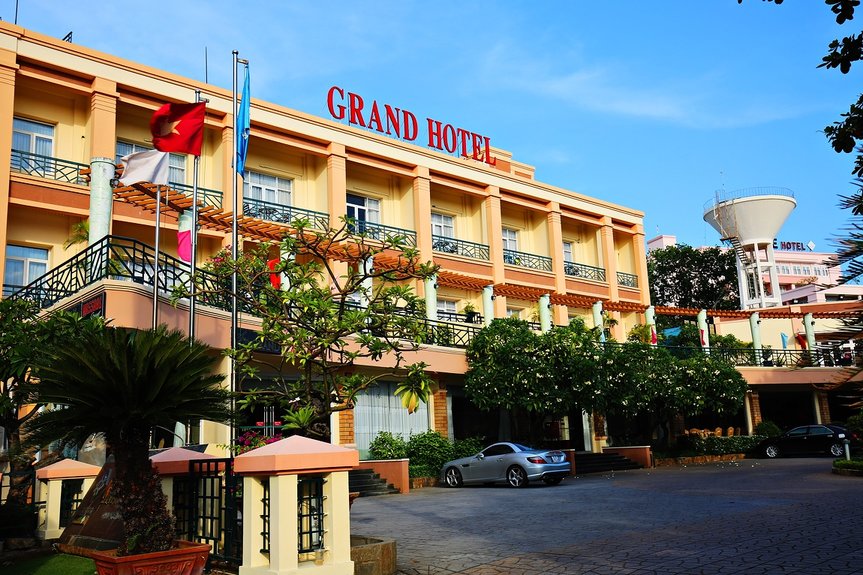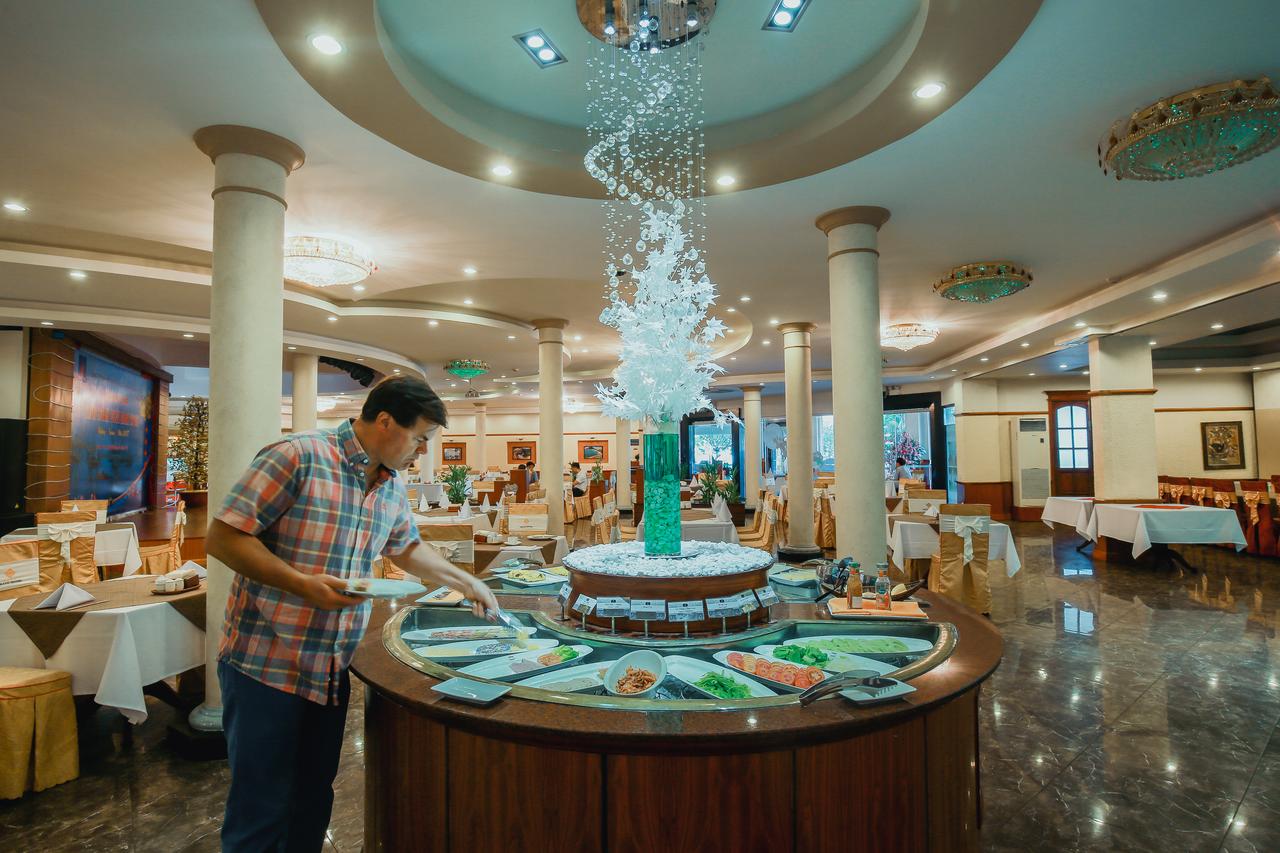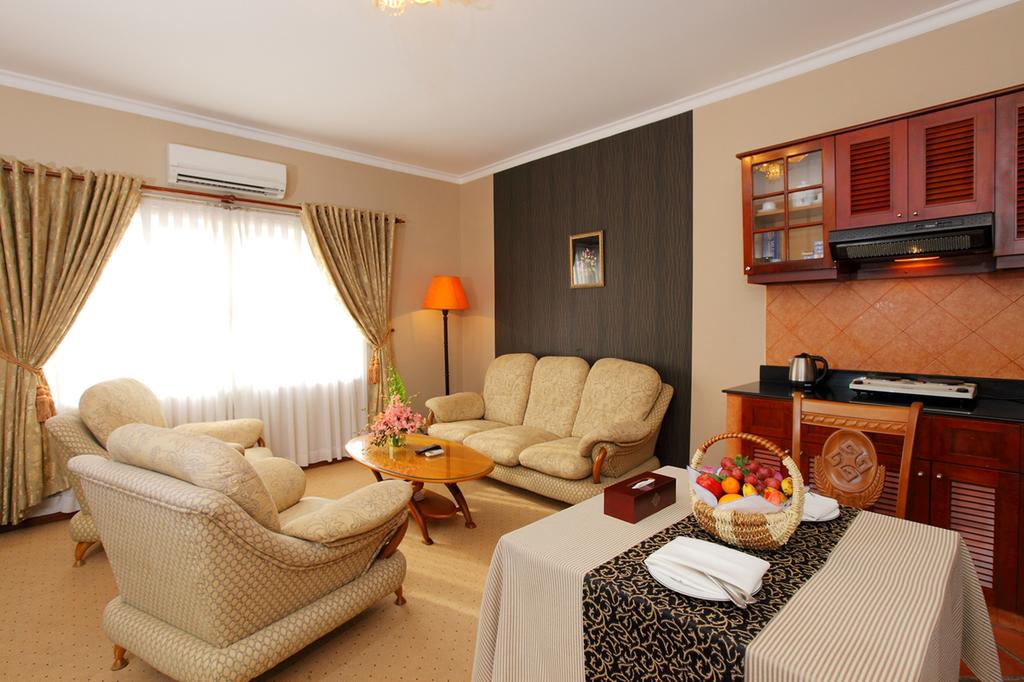 Images by Booking.com
Rating: 4 Stars
Rooms: 80
Address: 02 Nguyen Du Street, Ward 1, Vung Tau City, Vietnam
In summary,
the best Vung Tau hotels
can generally be located around both the Front Beach on the western coast and the Back Beach (the main tourist beach) on the eastern side. Before booking any room, prices should be what you keep in mind first. Please note that rooms' rates at weekends (Fridays and Saturdays) often go up, in comparison with the rates you pay at weekdays (from Sundays to Thursdays). Of course, room rates at weekends cannot be negotiable while the quality hotels are usually full. For that reason, if you are planning a weekend beach vacation in the city, we advise you to book the rooms beforehand!
Other news