​Top high-end Vung Tau Resorts added to The Bucket List
Thu, 23/05/2019
1258 viewed
0 commented
For both locals and Saigonese, Vung Tau get its name notable as the close beach destination for weekend trips. That's why the sea city often get crowded in weekends and holidays.  Along with attractive beaches, tourists are also enchanted by interesting temples, impressive palaces, food paradise, and so on, which offer them a truly pleasant escape.
For sure, choosing where to stay is always the big matter for those who're planning to enjoy Vung tau trips because they can be overwhelmed with a number of modern and spectacular hotels, hostels or even resorts. To take you at ease, Viet Fun gives you a list of
top high-end Vung Tau resorts
voted by lots of guests, thanks for their flawless location and affordable prices. Keep reading now!
Check some
Vung Tau tours here
.

#1. Grand Ho Tram Strip – The High-Rated Resort in Vung Tau
Grand Ho Tram Strip is firstly ranked in the list of the best
Vung Tau resorts
for a huge number of reasons, such as the convenient location (set close to Ho Tram beach), a luxury stay, greenly picturesque surrounding, 3 outdoor swimming pools, 4 restaurants, a golf course, etc. While the room is fully equipped with LCD TVs and cable channels, in-room dining is easy with modern amenities, and minibars offer deep refreshments.  
Think about a day of pampering? Your need will be instantly met with the deep-tissue and hot-stone massages, and body treatments. However, the playground for kids is still limited. So, guiding your angels to the beaches, or helping them stay to nature at best are our advice.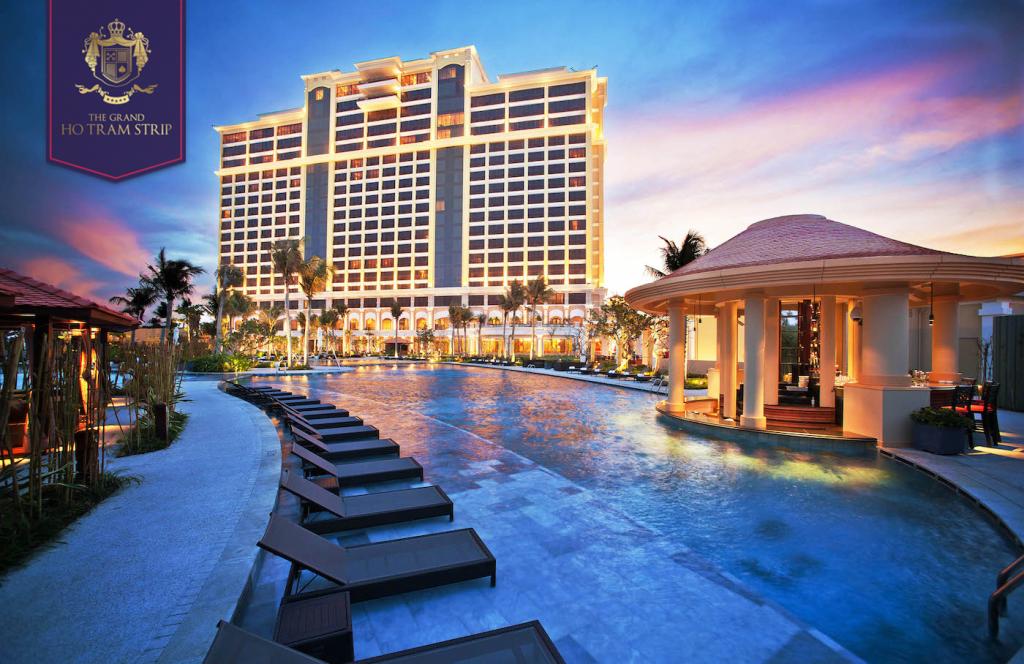 Image by agoda.com
The private beach
Vietnam's biggest casino in Vietnam
Eye-catching restaurants
Outdoor swimming pools
Airport Shuttle Bus
Room rate: VND 2,600,000 – 3,700,000/night
Address: Ho Tram Beach, Phuoc Thuan Commune, Vung Tau City, Vietnam
#2. Lan Rung Resort & Spa – The Resort for Nature Immersion
Another recommendation is Lan Rung Resort & Spa – the only
Vung Tau resort
on beach. If you are still wondering why choosing the resort, our reasons here can help. First, a 5-minute stroll to the Front Beach and a 15-minute stroll to the Doi Con Heo are totally possible from Lan Rung Resort & Spa. Running away the bustling city vibe, your sense is truly soaked into the nature at best with a stay here.  
Each room at Lan Rung is spectacularly decorated with a classic Europe style but still displays the modern beauty. TVs with cable channels are provided in 80 rooms, while guests also enjoy free WiFi, bottled water, minibars, and room services. There is also the big convenience of an airport shuttle for the busy businessmen.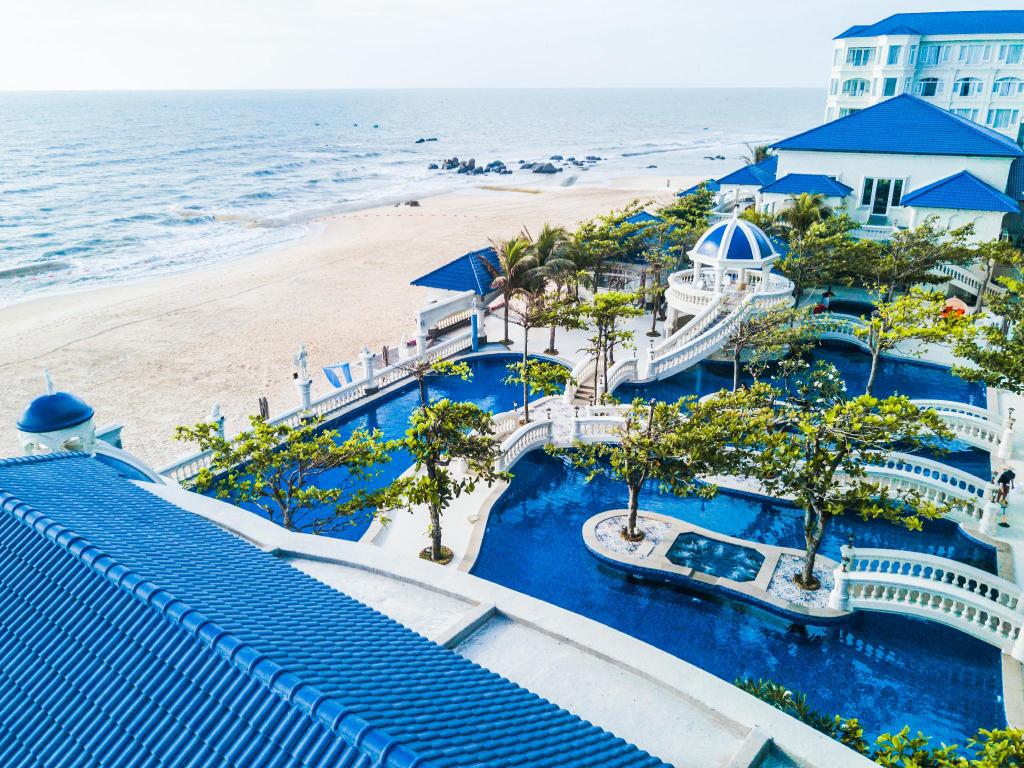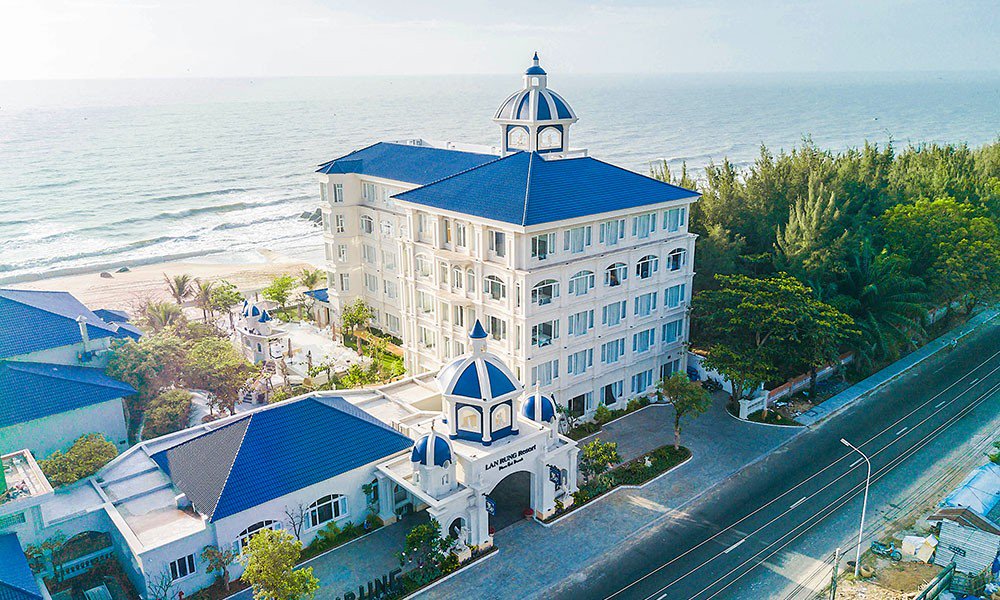 Image by Mytour
Near Saigon's center about 1 hour driving
Unique Europe design
Family Room
Western, Asian and Vietnamese food
Airport Shuttle Bus
Room rate: VND 2,300,000 – 5,200,000/night
Address: 03-06 Ha Long Street, Ward 2, Vung Tau City, Vietnam
#3. Vietsovpetro Ho Tram – The Luxurious-lifestyle Resort
Vietsovpetro Ho Tram Resort is for the rich where they will absolutely enjoy the most excellent and thoughtful services. The accommodation is in close proximity to the city center and other hot destinations. That's why it gets much attention from travelers and locals likewise.  
All rooms are amazingly designed with an atmosphere of peace and harmony. Guests are freely able to watch LCD TVs with cable channels, as well as enjoying fridges, room service, and minibars. Families with kids love this resort for the simple reason that they can have a comfortable night's sleep, with the premium linens. As a huge plus, the hotel's recreational facilities are also provided for a deep escape and relaxation, including private beach, outdoor pool, golf course, kids club, pool (kids) and so on. To be sure, if charm, peace and comfort are what you
look for a Vung tau Stay
, then you will not go wrong with Vietsovpetro Ho Tram Resort.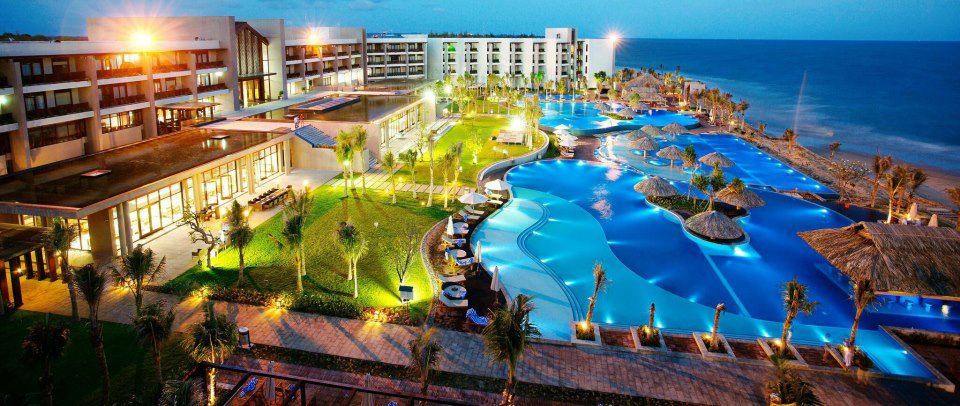 Image by Alobooking
Full-equipped rooms
A lot of recreational facilities
Convenient location
Great playground for children
Reasonable prices
Room rate: VND 1,900,000 – 2,100,000/night
Address: Ho Tram, Xuyen Moc, Vung Tau City, Vietnam
#4. Alma Oasis Long Hai Resort & Spa – The Resort for Midweek Break
The list of the top high-end
Vung Tau resorts
will be fully complete with the presence of Alma Oasis Long Hai Resort & Spa that can be accessed within a 90-minute drive from Ho Chi Minh City. Why we name it as the resort for a midweek break is that your soul can be dropped on the larger scope of activities from the midweeks to the weekends. It is better to keep in mind that Alma Oasis has a collection of 5 villas with private pools and even 24 splendid bungalows. As its name suggests, the resort offers great spa packages for the deeply comfortable retreat in 90 minutes.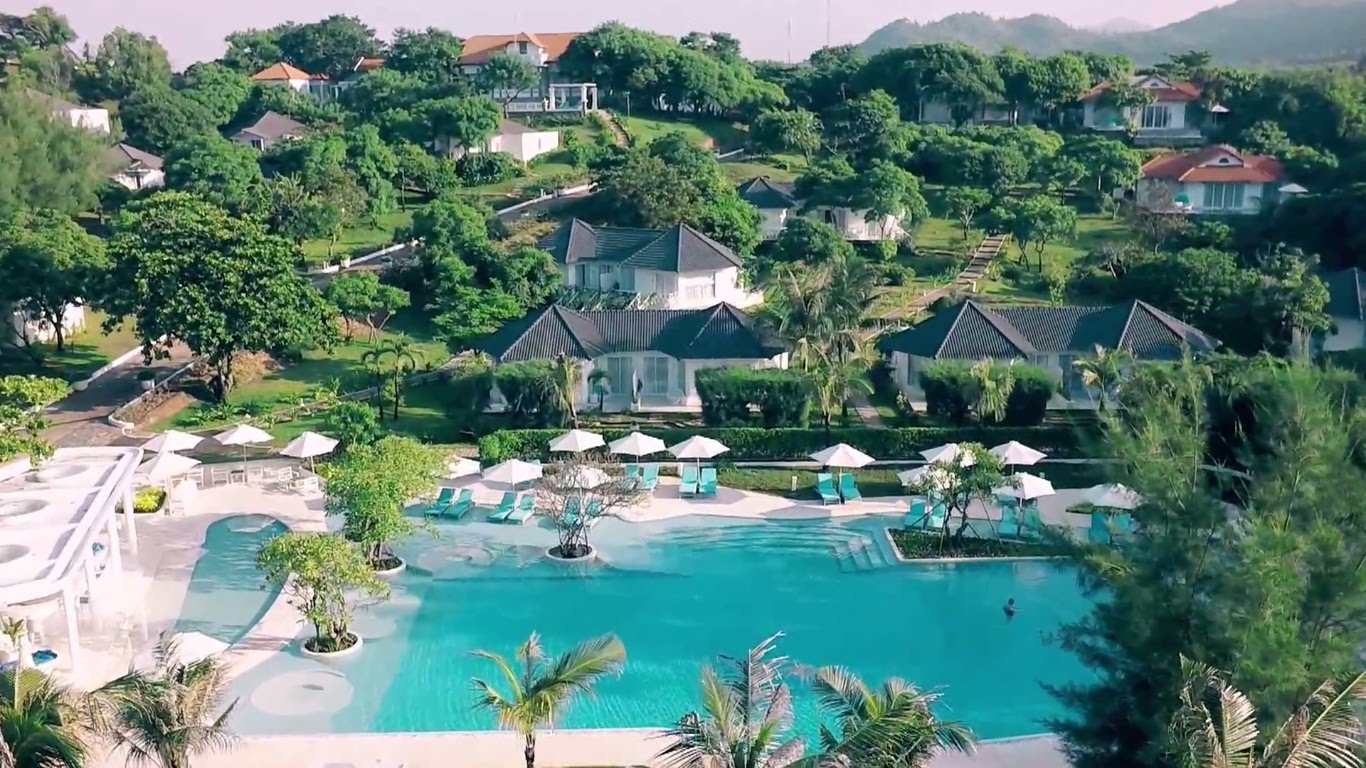 Image by Chudu24
Especially, the sumptuous villas with modern rooms, private pools, daily wellness activities, and local exploration tours at the resort will bring guests unforgettable moments. Honeymooners are fond of having dinner at the beachfront restaurant as well as getting themselves truly soaked up the waves' sound. Families will appreciate the kids' pool, convenience store, and even supervised childcare.  
Dry cleaning
Luggage storage
Laundry service
Room service
Spa / Massage
Boat Rental
In-room childcare
24-hour front desk
Fitness facilities
Room rate: VND 3,343,263 – 16,004,263/night
Address: No. 10, D5 Street, Ward 10, Vung Tau City, Vietnam
#5. Seaside Resort – The Resort of Inspiration
According to us, Seaside Resort firstly wins the guests' heart with its situation close to the Front Beach and Mulberry Beach. Known as the 4-star resort, it kindly welcomes travelers with free breakfast, free in-room WiFi, and an outdoor pool. Whether you go travel with families or enjoy trips with your lovers, your satisfaction always reaches the highest position with all modern amenities and convenience.  
When it comes to the rooms' facilities, you can expect to find an LCD TV with cable channels, Free WiFi, the bathroom equipped with free toiletries, bathrobes, hair dryers, and slippers. Don't forget to visit an outdoor pool or enjoy the breathtaking view through a rooftop terrace. Front-desk staff is always ready to support you 24/7 with the daily matters about tours or tickets, luggage storage, and dry cleaning/laundry. Say WOW with the hospitable and attentive welcomes of the hotels' staffs here!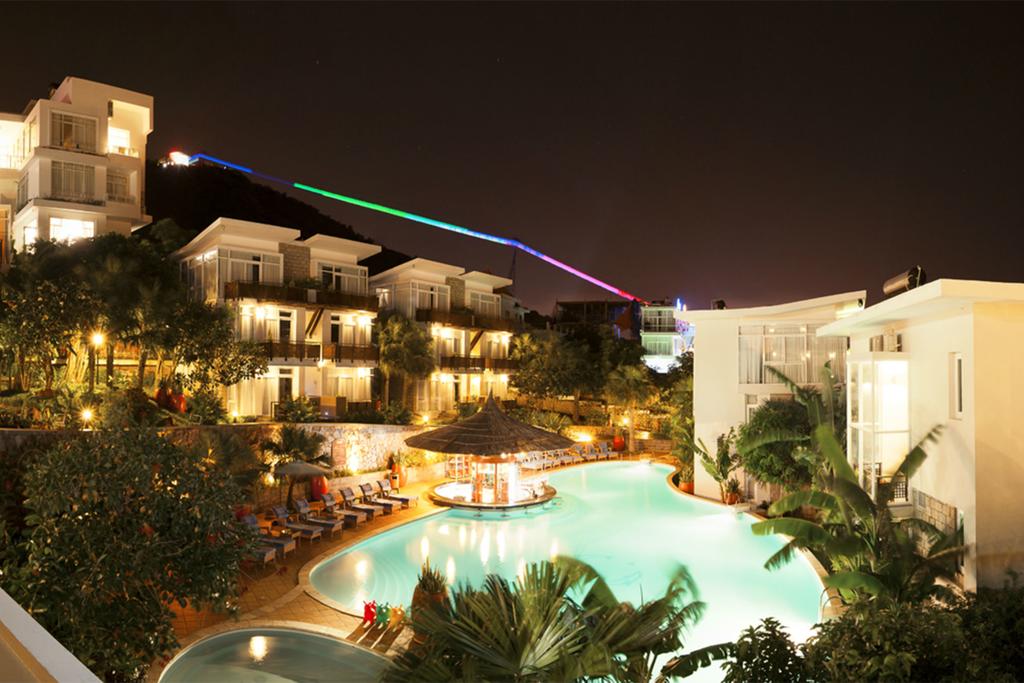 Image by booking.com
Free buffet breakfast
Free valet parking
Onsite dining
Outdoor pool
24/7 rooms' service
Lovely staffs
Room rate: VND 1,500,000 – 3,000,000/night
Address: 28 Tran Phu Street, Ward 1, Vung Tau City, Vietnam
In brief, there are dozens of reasons why Saigonese and expats choose
Vung Tau
for their weekend beach trips. While some are held by the beautiful memories here, others simply satisfy their "crazy" feet. Along with the happiness of immersing in the blue sea, golden sunshine, and white sandy beach, booking the ideal
Vung Tau resorts
to stay also becomes a key factor that makes the trip more fulfilling and perfect. Let's save our recommended list for later use when necessary!
Other news