Top 6 Pagodas in Hue City
Mon, 24/04/2017
5327 viewed
0 commented
Hue, for hundreds of years, is known as the Buddhist city of Vietnam. Not only does the mainland attract the eyes of tourists through historical in-depth and attractive destinations but it also possesses the ancient and spiritual features of a vast number of pagodas here. Even though the size of those Hue Pagodas is not quite vast, the history, as well as spiritual culture, displays the unique features of the monuments and historical buildings here. Cannot wait anymore! Let's follow Vietnam to explore the majestic beauty of several pagodas in this ancient city!
1. Thien Mu Pagoda
Thien Mu, which possesses the magnificent beauty and supernatural power, is always highly recommended when you pay a visit to Hue City. This pagoda is located on the hilltop Ha Khe and on the bank of the affable Huong River. It is roughly 5km away from the central city of Hue and tourists can pay a visit to it taking a boat on the Huong River.
Thien Mu Pagoda displays lots of exhibits and unique architecture such as Phuoc Duyen Tower, Huong Nguyen Communal House, Dai Hong Chung, Tam Quan Gate and the stone steles of such kings as Khai Dinh, Thanh Thai, Thieu Tri... Tam Quan Gate is one of the 16 building sites that were recognized as the World Cultural Heritage by UNESCO.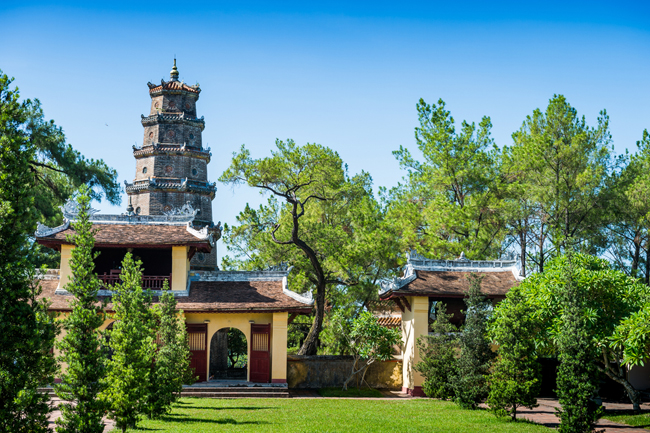 2. Tu Dam Pagoda
Tu Dam Pagoda is one of the most ancient ones in Hue City. It is located on Su Lieu Quan Street, Truong An Ward and at 2 km distance from the central city of Hue. The pagoda is regarded as the combination of between the ancient and modern architecture; between spacious and ancient features.
It is reputed that the Pagoda is not only ancient but also state-of-the-art. Speaking of ancient features, it was constructed in the 17
th
century. However, the architecture is extensively state-of-the-art. When you place your feet here, you can feel the sense of spirit here.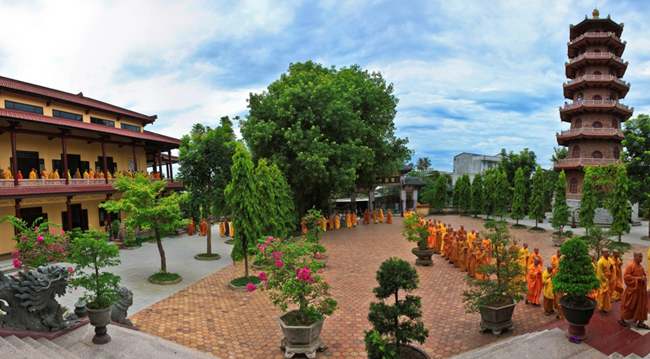 3. Bao Quoc Pagoda
On the hill of Ham Long and on Bao Quoc Street is Bao Quoc Pagoda! It is exactly located in Phuong Duc Ward, Hue city.
It was erected at the end of the 17
th
century. The pagoda is currently appreciated by the magnificent and start-of-the-art architecture. It is also famous for the beautiful settings because the layout is situated in lower places among the old trees. Not only do tourists pay a tribute but they also have the chance to explore a variety of precious trees and flowers.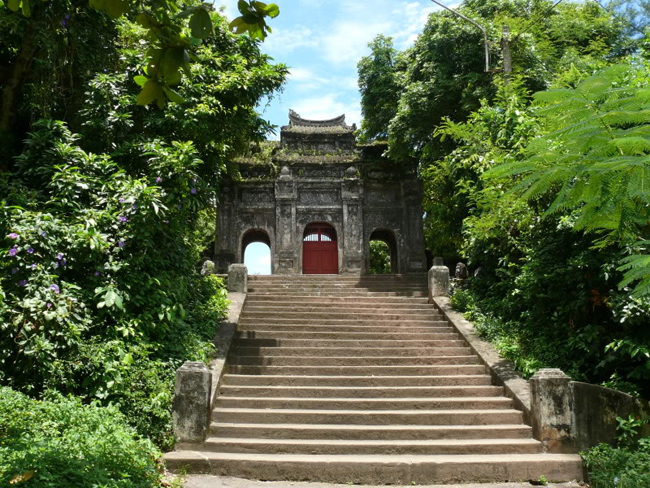 4. Tu Hieu Pagoda
Have you known the legend of Tu Hieu Pagoda? It is one of the most special pagodas in this ancient city. It originates from the love of one progenitor towards his mother; hence, the name "Tu Hieu" is utilized for this pagoda.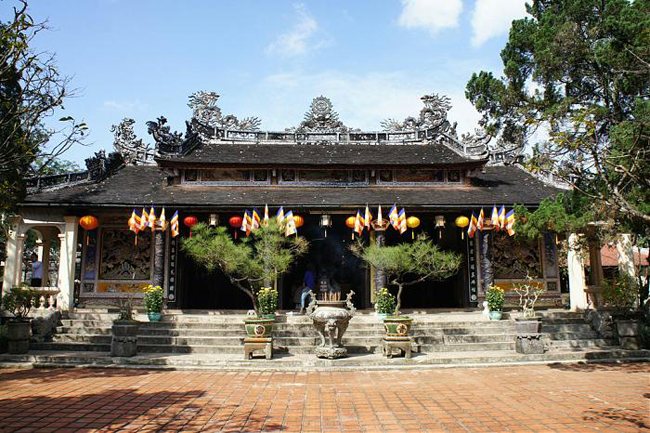 The pagoda is 5km away from the central city of Hue. The campus of this pagoda is very large, in which there are many semicircle lakes and lotus fishponds.
The most outstanding point of Tu Hieu Pagoda is that there are up to 24 tombs of eunuchs of Nguyen dynasties. Therefore, once you drop in on Tu Hieu Pagoda, you can feel the sense of bit sadness and antiqueness.
More importantly, you can feel tranquil in your mind when you sink yourself in the spiritual atmosphere, pagoda bell ring, lotus smell and the flocks of fishes in ponds.

5. Huyen Khong Son Thuong Pagoda.
Not only is Huyen Khong Son Thuong well-known but it also gets an unusual setting in this ancient city. The pagoda is at 10 km distance to the west of Hue City.
Huyen Khong Son Thuong Pagoda was erected in 1989. Speaking of its location, it is situated on the mountain and hills, hence, the path is quite winding. It looks very visionary, on the mountain; in front of the pagoda is the lakes filled with thousands of colorful nymphaea. The campus is laden with a variety of green trees and precious flowers. When you drop in on Huyen Khong Son Thuong Pagoda, do not forget to visit May Tia, Tang Xa, Chung Hoa Duong and so forth. More uniquely, it is Tam Quan Gate that is as affable as that of one single normal village house.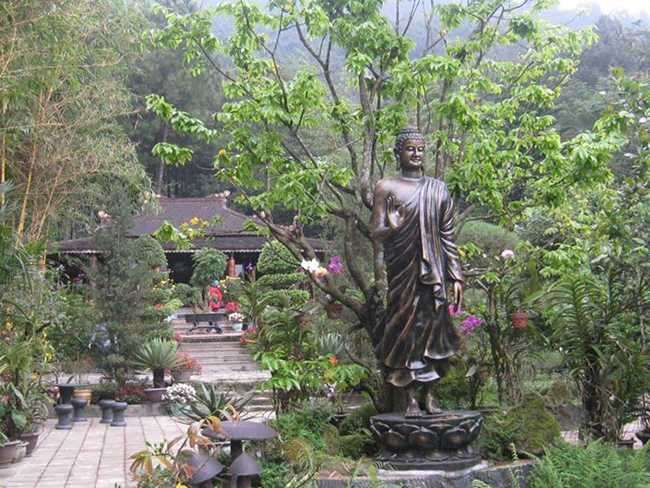 6. Truc Lam Banh Ma Monastery
It is 30km away from Hue City, Phu Loc district, Thua Thien Hue Province. It is located on the hill and reflects its shadow into poetic Truoi Lake
If you would like to visit Truc Lam Bach Ma Monastery, you need to take a boat in Truoi Lake and take a view in this natural landscape. If you would like to visit central chamber, you continue stepping into up to 172 stairs
The campus includes 3 areas such as increased hospital, foreign aid, and nunnery with more than 20 building sites. You will immerse yourself in the cool and spiritual atmosphere, especially in harmony with the natural landscape.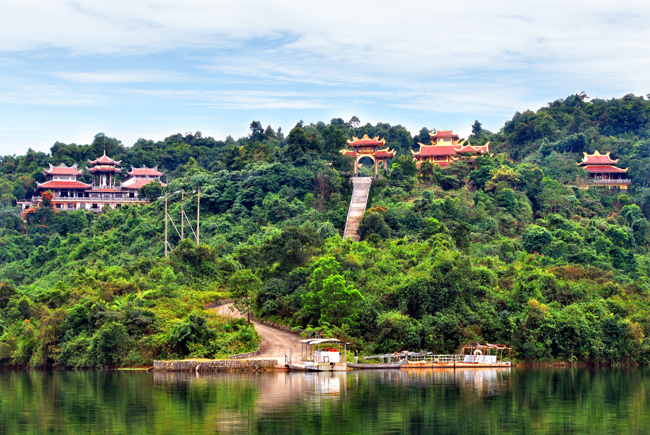 Other news