Top 8 Beautiful Beaches in Vung Tau City
Fri, 31/05/2019
4288 viewed
0 commented
Vung Tau city has been famous for its long, gentle beaches, with warm water. Tourists coming to
Vung Tau
will mostly gather in Bai Truoc (Front Beach) and Bai Sau (Back Beach). However, in the tourist season such as holidays, Tet or summer, Bai Sau beach is always the most crowded
Vung Tau beach
. This sometimes makes you feel uncomfortable and overwhelmed. It's not easy to find a beach that is both clean and comfortable as well. In this post, Viet Fun Travel introduces the list of 8
Vung Tau beaches
that will help you to have more choices.

Vung Tau beaches in the city center

1. BAI SAU BEACH: the most popular Vung Tau beach
Located in the south of Vung Tau, also called as Thuy Van beach or Thuy Duong beach, Bai Sau, which is nearly 10 kilometers long, is one of the most beautiful beaches within the country with a long sandy beach. There are many hotels, restaurants and travel services along the beach. Bai Sau beach has many advantages compared to many other beaches in Vietnam such as stable temperature around the year and moderate waves. Thanks to those advantages, Bai Sau is the most crowded Vung Tau beach.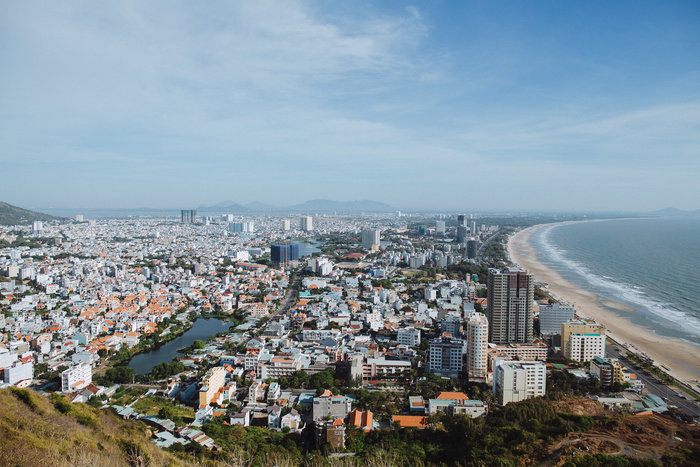 2. BAI TRUOC BEACH
Compared to Bai Sau, Bai Truoc beach is a less popular Vung Tau beach as it is a place to anchor fishing boats so it is quite polluted and not suitable for beach activities such as swimming, surfing. However, when the tide rises, the area adjacent to Bai Truoc park is still a pretty beach. Especially at night, Bai Truoc Beach is an ideal place for entertainment activities.
3. VONG NGUYET BEACH
Vong Nguyet Beach is located at the foot of Small Mountain and can be seen from the Statue of Jesus Christ. Vong Nguyet Beach is quite pristine with white sand, clear water and many waves. It is surrounded by three majestic cliffs (especially Mui Nghinh Phong). But the most interesting thing about this beach is the wind, which is extremely cool. Although located in the suburb of the city and right at the foot of famous sightseeing, Vong Nguyet beach is less known because if you want to go to this beach, you have to go through the mountain slope. Therefore, it can be said that Vong Nguyet beach is only for those who love adventures and challenges.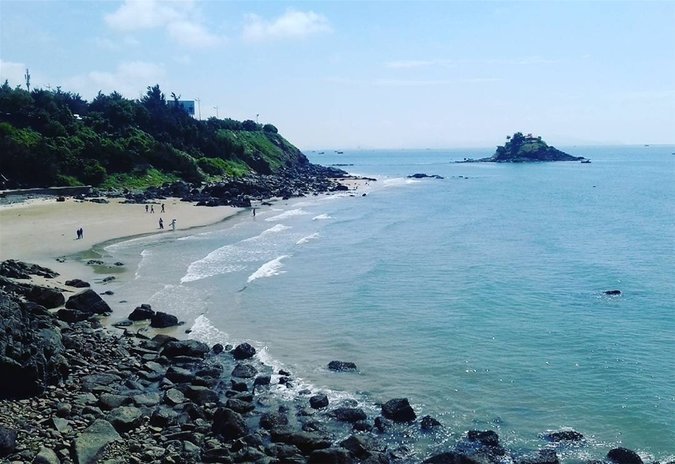 4. CHI LINH BEACH
Being a local beach with a small number of tourists, Chi Linh beach is located in Chi Linh tourist village, about 3km from Vung Tau City. Chi Linh Beach is filled with evergreen mountains, hills, and valleys that make a great combination with the blue sea, yellow and white sand. Thanks to this beauty, the beach is also known as another version of Da Lat city.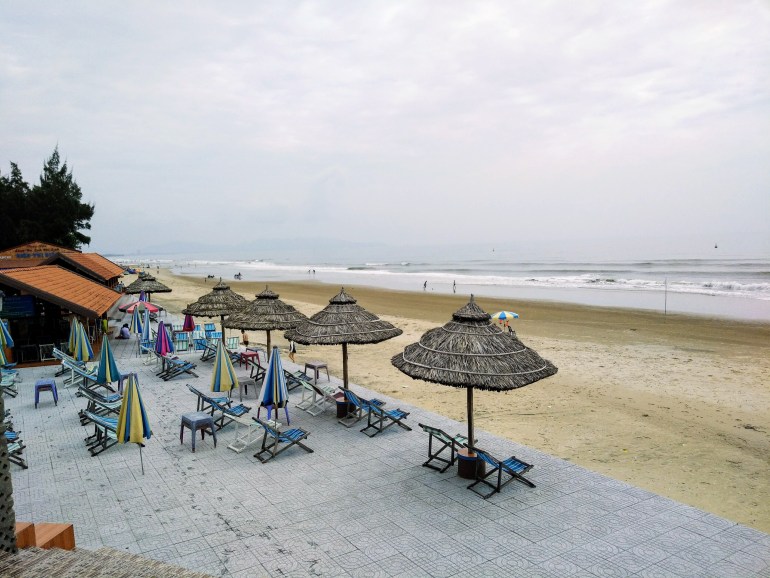 Enjoy the Bai Sau beach with
Vung Tau tour 1 day

Beautiful beaches on the outskirts of Vung Tau City

1. DUA BEACH
Not noisy and overcrowded, not suffered from the hot weather and rushing sea breeze, not annoyed by being disturbed by street vendors, lottery tickets, fortune telling ..., at Dua Beach, you will have a truly peaceful space with romantic atmosphere as well. This beach is not too large, just big enough for 20-30 people. Given the beautiful view and shady trees, you can go to the beach without having to be afraid of the sunshine.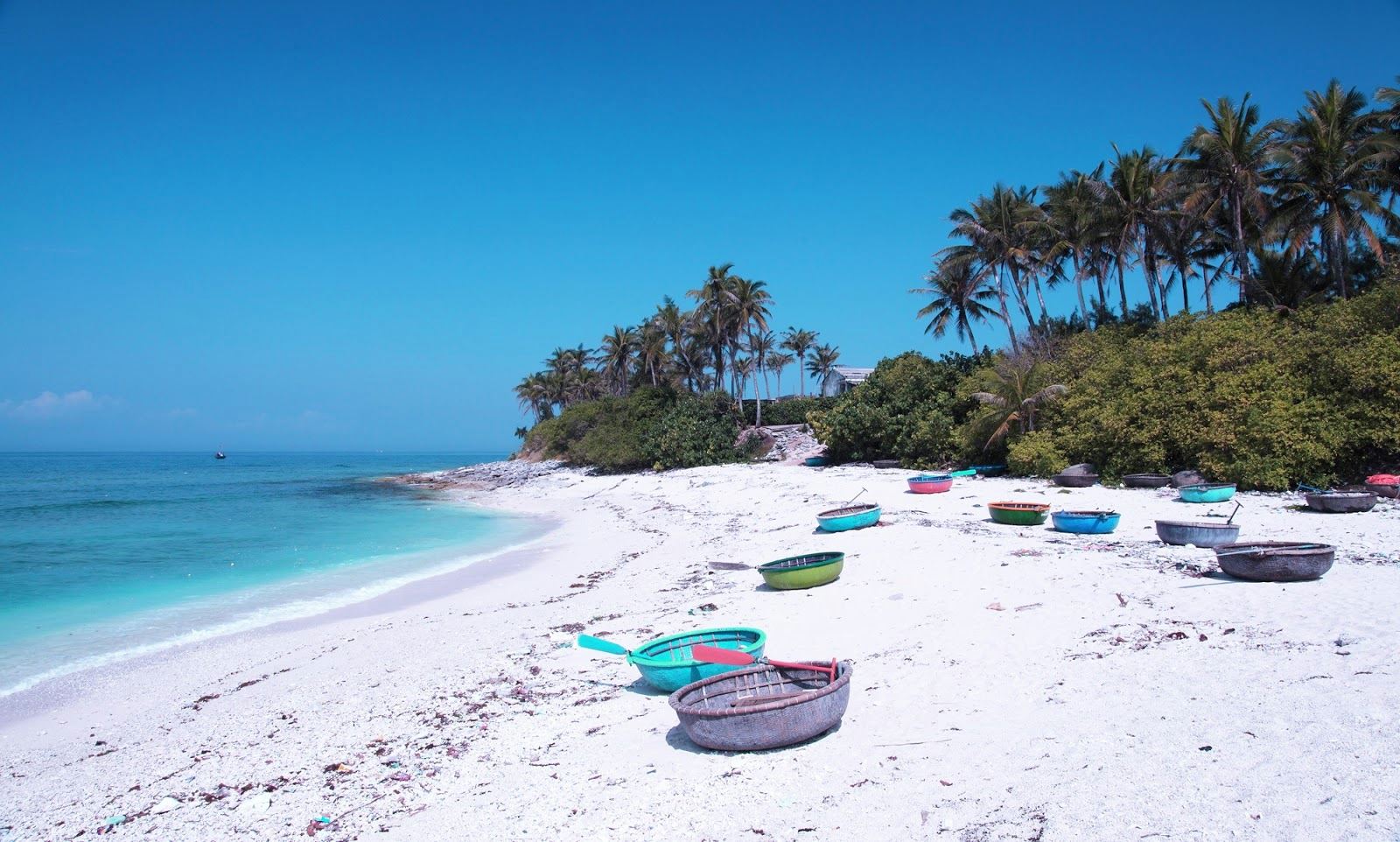 2. BAI DAU BEACH
Bai Dau beach is located at the west of Big Mountain and the north of Vung Tau city center. From Bai Truoc beach, follow Tran Phu Street until you see the White Palace, then go for another 3 kilometers to Bai Dau beach. In the past, it was called Vung May because of its rattan forest. Nowadays, rattan trees and wild strawberries no longer exist, but its name is associated with a sheltered beach with many interesting and majestic cliffs.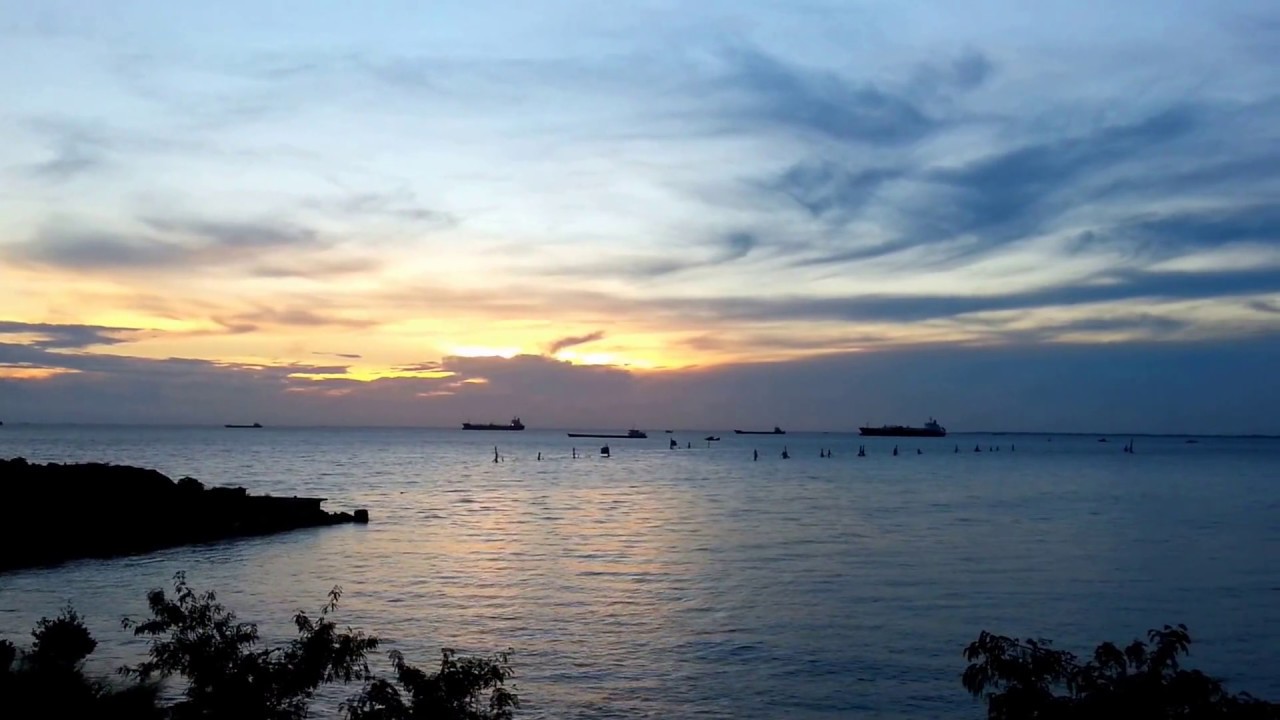 3. THUY TIEN BEACH
Located on the outskirts of Vung Tau City, in Ba Ria City, on 3/2 street, in Long Cung Resort, Thuy Tien Beach is a large and clean Vung Tau beach, which is carefully preserved. Renting services as well as seafood prices here are not as expensive as ones in the city. This beach is for everyone. Thuy Tien Beach has just been known for recent years, so there are not many people here and it is still very clean. The beach is suitable for beach activities such as kite flying, soccer.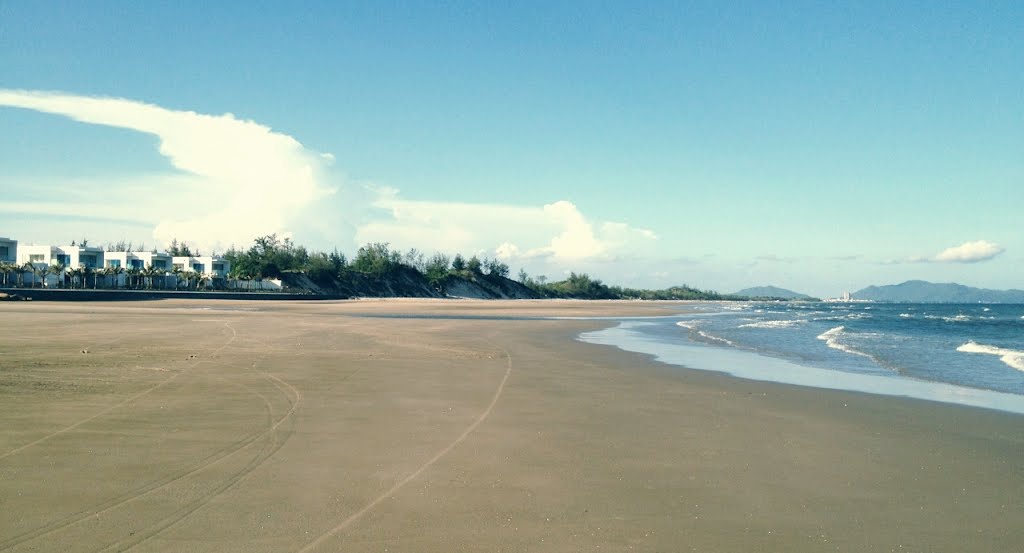 4. DOI NHAI BEACH
Unlike the above beaches, Doi Nhai beach is far away from the residential area, so it is the main destination for backpackers and locals. The water here is very clean due to the absence of people. There is no form of business or tourism service so this is an ideal place for group camping. There are no shops here, so before going to this Vung Tau beach, you have to prepare food, drinks and necessary supplies.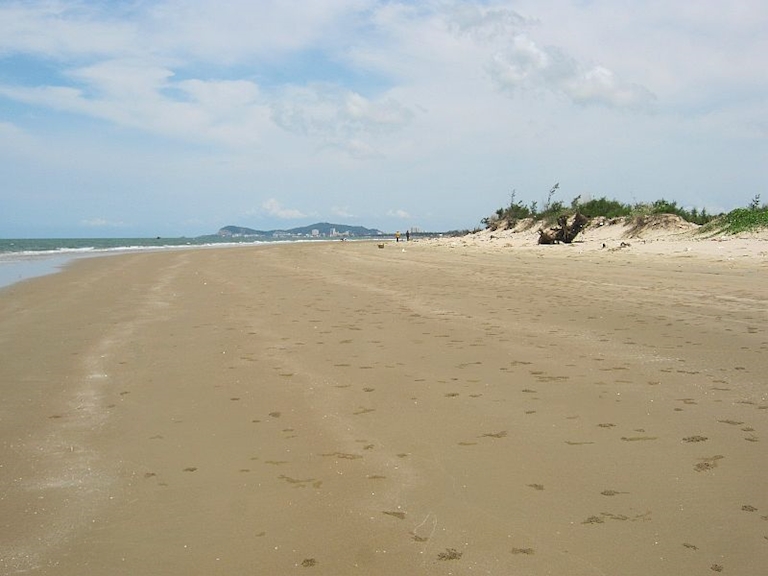 If you are planning to visit Vung Tau city,
Vung Tau beach
is one of the things that you should not miss so that you can enjoy your journey joyfully and completely. Through this list,
Viet Fun Travel
hopes that you can make the best choice for your journey.
Other news