Travel to Hoi An Ancient! Where to Buy Some Souvenirs?
Tue, 04/06/2019
1217 viewed
0 commented
Situated at the estuary of Thu Bon river in the Central Vietnam, Hoi An is a small town, packed with ancient buildings, peaceful streets and beautiful stores. This trading port has been listed as a UNESCO World Heritage Site since 1999. Once saying hello to Hoi An, you are not only impressed by
the sacred and religious sites
, but also deeply dazzled by a considerable amount of traditional crafts and souvenirs available here.  
After coming back hometown from Hoi An, you will certainly want to purchase some unique keepsakes for yourself or as memorable gifts for family members and friends, right? It is indeed a meaningful part of the travel experience. Thus, spend time reading the list below to see
where to buy souvenirs
before leaving this beautiful town!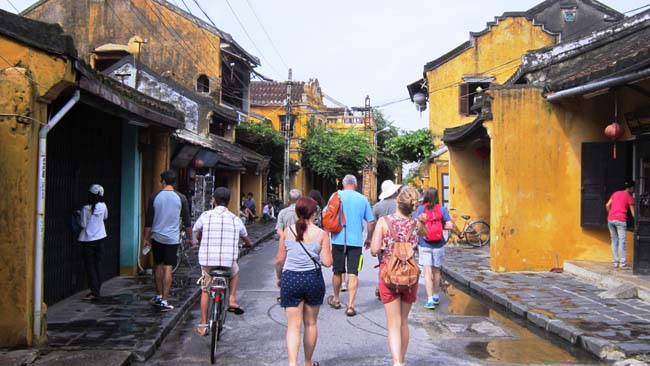 1/ Handicraft Tan Phu Giao
During a
trip to Hoi An
, if you are confused about which keepsakes you should buy for friends and family members, then Tan Phu Giao is a genuine address you should not ignore. Tan Phu Giao stands out as a souvenir shop where ingeniously products are entirely made of wood. From such rustic piece of wood, talented artists have endeavored to recreate lots of the reputable ships in the world. Those ships are so unique and spectacular that you find it hard to take your eyes away. So, don't forget to possess a meaningful gift from this place after you check in the city.  
What makes most tourists surprised and bewildered is that why the artists are cleverly capable of putting such grand ships into small glass bottles. After all, it takes a long time and great effort to create these admirable masterpieces. In case you like something special and personal for yourself, simply order the one of your favorite. But, remember that you must wait for a long time, depending on how complex your gift is!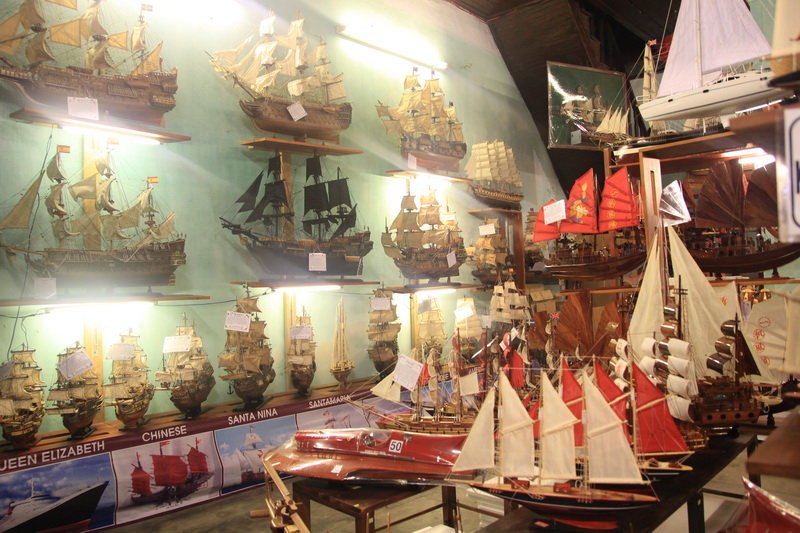 Address: No. 145 Tran Phu Street, Hoi An City, Quang Nam Province, Vietnam
Opening Hours: Every day
2/ The Ô Collective
Another place in
Hoi An
that you can ideally look for high-quality mementos or gifts to bring back home is the Ô Collective. After setting foot inside, a number of products with colorful decorations are vibrant in front of your eyes. The store (the word "Ô" means umbrella) is just a combined effort of both Vietnamese and expat designers. Each item here brings a great inspiration that strongly symbolizes the essence of Vietnam. From home wear and fashion, to unique mementos, you find it easy to totally get lost in the cool and exquisite interior. Many visitors only leave after buying 1 or 2 gifts here!
If you make a travel to the city in the summer, it is possible to snatch a lucky occasion to enjoy their huge discounts. During the months of June and July, several of the country's finest brands are in the big sales, which may be even up to 50% off.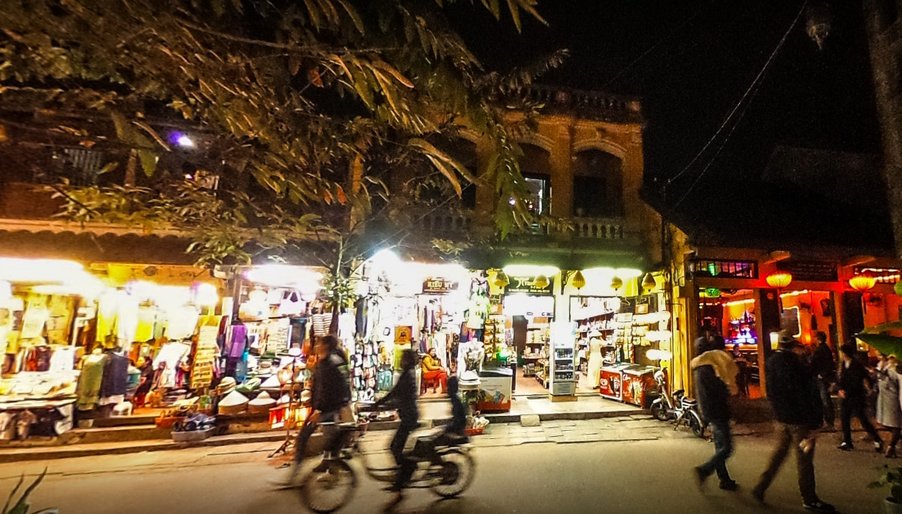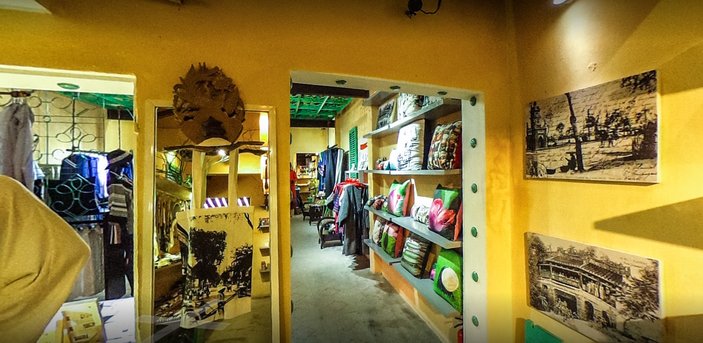 Address: No. 85 Nguyen Thai Hoc, Hoi An City, Quang Nam Province, Vietnam
Opening Hours: Every day
3/ Metiseko
Why is Metiseko worth a trustworthy address that should add to your shopping list? It is interesting to know that the store leaves you from admiration to admiration by a wide variety of fashion products and home-wear items which are all made by using 100% organic cotton, Vietnamese silks as well as non-toxic colors. That's why their products look like elegant and simple which will flawlessly fit into your wardrobe. Of course, their unique concept is so inspirational and innovative that you won't find any kind of the same products elsewhere in Vietnam.  
Inside the shop, you may see lots of clothes for children, dresses, accessories and so on. Thus, it becomes a daunting task to narrow down your list of what to buy back home. Buying silk is also a nice idea. Fortunately, Metiseko ships their products to most countries. Thus, you are able to order their chic and delightful goods through the Internet any time.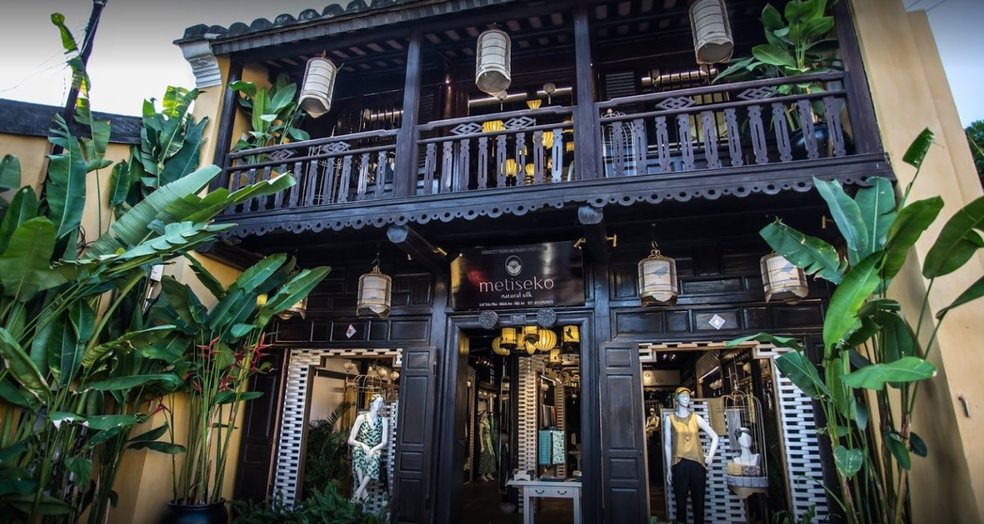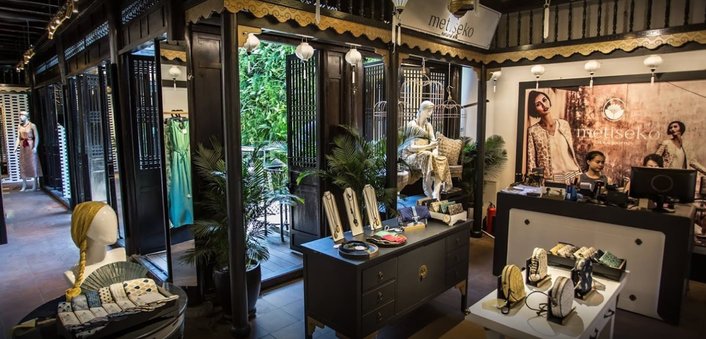 Address: No. 140-142, Tran Phu Street, Hoi An City, Quang Nam Province, Vietnam
Opening Hours: Every day
Other news