Fine Arts Museum in Ho Chi Minh City (Opening Hours)
Thu, 16/02/2017
9346 viewed
0 commented
The Fine Arts Museum in Saigon
was established in September 1987 by the People's Committee. Housed in a magnificent colonial building, it was used as a commerce center. Later, the Ministry of Culture, Sports and Tourism has designated it as a first-class national museum in the country. The museum wins tourists' heart for greatest artworks not only from Vietnamese artists, but also from renowned foreign artists.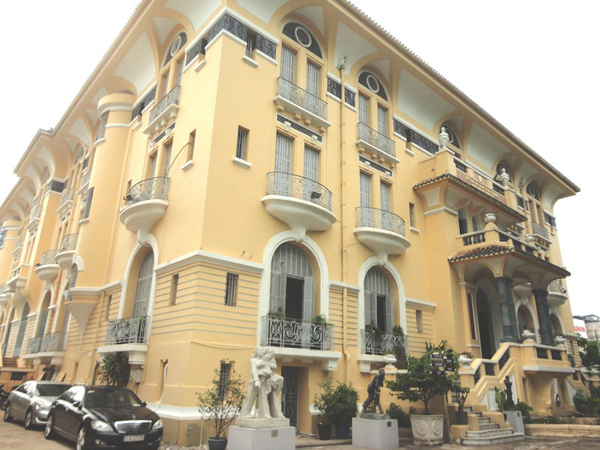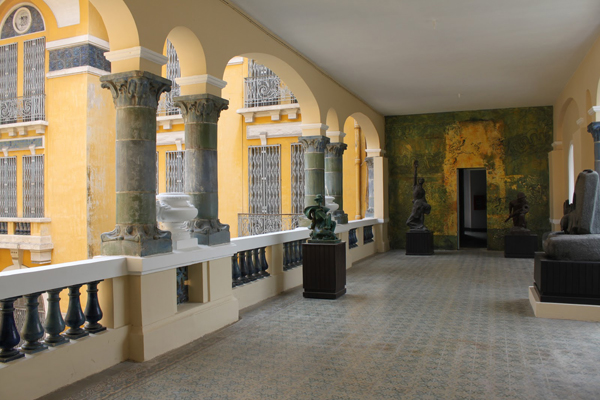 From the distant view, your eyebrows will be raised by the yellow-white hue of this colonial-era mansion. A nice combination of Chinese and French design, the marble floors and the airy and spacious rooms do bring viewers an indescribable feeling. That is why the building is considered a wonderful masterpiece itself. All in all, this is a magnetic stop for not only art and history lovers, but also architecture fans who are keen on the buildings.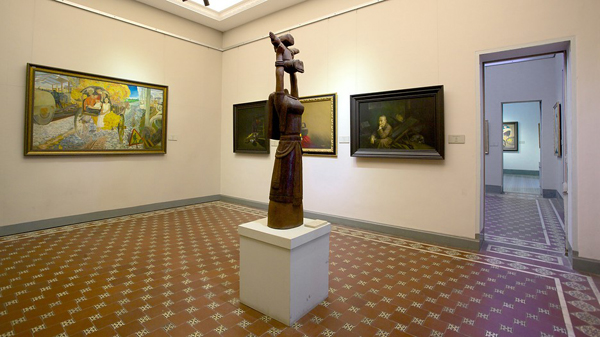 If you are one of those who is interested in Vietnam arts and culture, then
Fine Arts Museum
should be added to your bucket list. Although the museum is not large and modern, such the mistakes are totally made up for by its rich and vivid collections. It plays an important role in collecting, preserving and exhibiting some typical fine artworks of the citizens. On the whole, the museum has 3 floors of exhibition space.
Entering the first floor, tourists will have a chance to marvel at contemporary art from both domestic and international artists. This floor showcases most exhibits which are temporary and exquisite enough to satisfy your vision.
Stepping up to the second floor, your imagination will be tickled by the modern artwork before 1975 – a cool collection of paintings, sketches, and sculptures of both Vietnamese and non-Vietnamese artists.
Unlike the first two floors, the third floor is quite different space that showcases an abundant collection of historic artworks ranging from the 7th century to the early 20th century, such as traditional handicrafts of the ethnic groups, Vietnamese antiques, ceramics, etc. In addition, the building also contains some priceless Indian, Cham, and Khmer pieces of art, which will leave you from admiration to admiration for sure!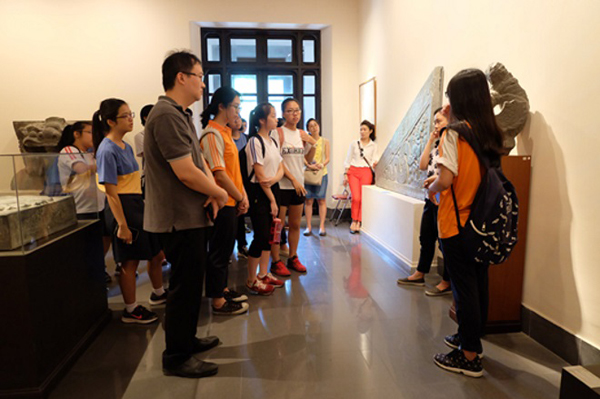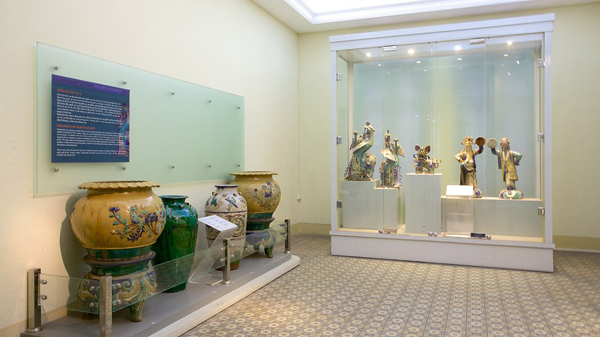 Besides the main house, the museum also has 1 smaller annex building, which displays the works of oil paintings from multiple collections across Vietnam. Apart from sculpture garden area, tourists also gain many memorable experiences by roaming around paintings sale room and art guide room.
In general, the
Fine Arts Museum is open from Tuesday to Sunday
. You may visit it
from 9 AM to 4.45 PM
. The entrance fee is totally cheap,
with VND 10,000 per adult and VND 3,000 per children
, so no one may complain about value for money. There is also the number of fixed guests on the weekdays. Thus, it is highly advisable to enter the museum early to avoid crowds and heat. In all cases, this destination is really an attraction, especially for international visitors to sharpen their knowledge at weekends.
Located on
Duc Chinh Street, District 1, Ho Chi Minh City
, the museum is easily reached by walks, taxi, motorbike or bus. From here, you should spend time exploring other nearby famous landmarks, like
Ben Thanh Market
, Nguyen Hue Street, Municipal Theatre and so on!
Other news