Visit Ao Dai Museum in Ho Chi Minh City
Thu, 19/01/2017
9326 viewed
0 commented
Surely, foreigners are really absorbed in one of the Vietnam's symbols, called Ao Dai. If you are one of them, then heading towards
Ao Dai Museum
is a good choice. Honoring Vietnam's national dress, this large and private museum is located in District 9 that is very a long way from the city center. However, your mind will be blown by its surrounding scenery, which makes you feel like that you are now in Mekong Delta surrounded by water coconut trees and canals.
Escape from the hustle and bustle of Saigon, the place is just accessible by 1-hour taxi. It takes much time if you get to here by bus. However, once stopping by the destination, all tiredness vanishes, thanks to the cool air of the home garden setting and large space to roam around.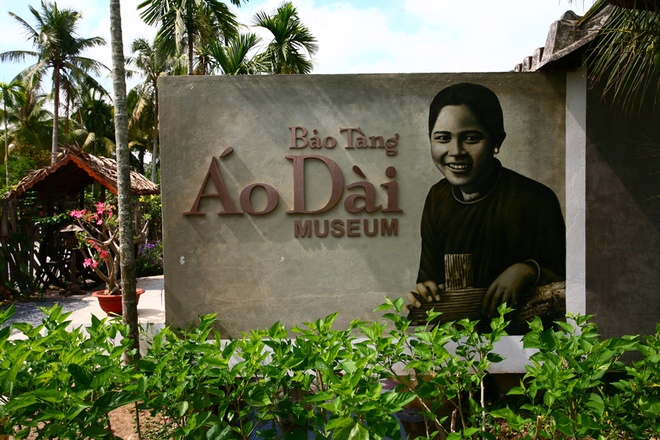 The private museum, belonging to a famed designer namely Sy Hoang, was established with the aim of helping both domestic and foreign tourists to learn about Vietnamese dress culture. After spending many years nurturing a desire of building an Ao Dai museum, his dream does come true. Built in his Long Thuan garden house, from the outside, the museum stands out as ancient wooden architecture with the southern landscape of bamboo bridges, rice fields, lotus ponds and rivers.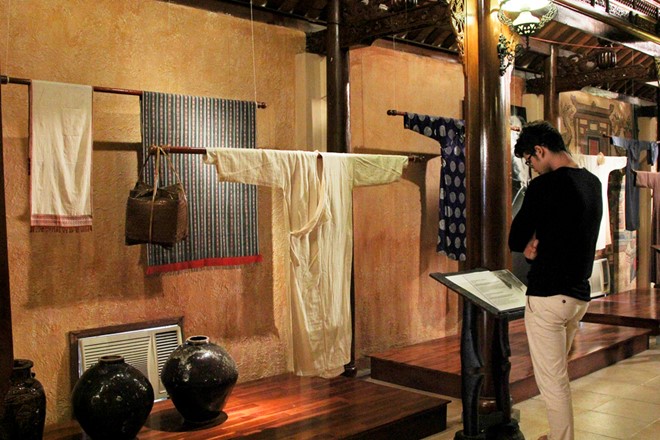 Inside, the museum showcases a fantastic collection of "Ao Dai" in different periods, ranging from the earliest days to the modern time, owned by the kings, royal members, noted artists and actresses, etc. In addition, stories around these dresses and their owners are also highlighted. Sy Hoang's collections that won major prizes at international contests, along with over 3000 photos of the tunic, are also on display. Go for a stroll around the section, which exhibits literature, music, cinema and art inspired by the traditional costume.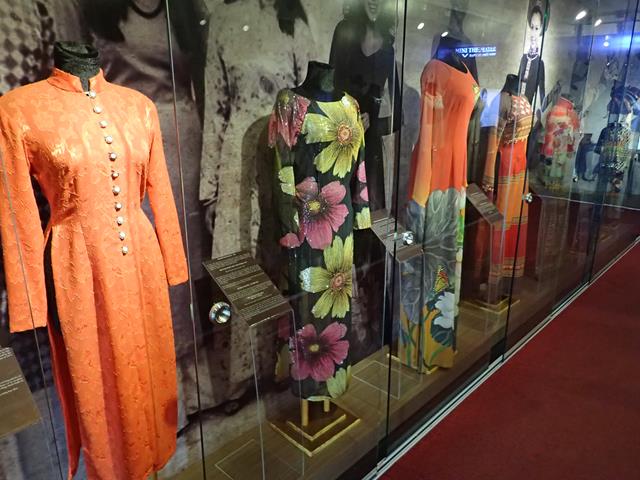 Visiting
Ao Dai Museum
allows tourists to feast their eyes on hundreds of Ao dai samples and learn more about the intricate process of creating a dress. Along with satisfying your visions by "Ao Dai" collections, you are also able to draw the pattern on a sample as well as wear an impressive dress you like and take a photo with it.
Although there is no sign of restaurants throughout the place, you are quite able to buy a drink from any cafe and then enjoy it once stepping inside the yard. The museum attracts not only adults, but also a number of kids, due to lots of fun games and activities for them to play freely. Smaller children are interested in feeding fish and playing Ao Dai quoits.
Of course, this is not all about this location. Tourists may also find other awe-inspiring services besides museum itself, like meditation instructions, a 200 seat conference room, a film studio, and just to name few of them.
In general, most of the visitors here are foreigners who show a great interest in the traditional Vietnamese dress. One of the main reasons is that the entrance fee of
Ao Dai Museum
is higher than
other museums
. Thus, the number of local guests seems to be overwhelmed by the number of foreigner tourists. However, you may still see the museum crowded at weekend. Admission is available to students at just VND 30,000 and is totally free for children under 6 years old and the elder above 70.
Other news