Top Unique and Unusual Foods in Mekong Delta
Thu, 12/01/2017
6873 viewed
0 commented
Feel fed up with complicated, fussy and grease dishes? So, why don't you take a cruise trip along the Mekong River to discover many different dishes which are simple but quite exotic! It is interesting to know that the cuisine of the Mekong Delta reflects characteristics of locals here. It is believed that food in the watery region must meet three basic qualities: attractive, delicious, and good for health. When cooking, the locals often consider the foods that are good for health as top priority. During many culinary
tours to Mekong Delta
, you will be introduced which meal is good for kidney, for bone, for heart and so on. Thanks to the seasonal menu, the gastronomy here makes sure the high standards of aesthetics, diversity, and healthy. The following are some of the
unique and unusual foods in Mekong Delta
you should add to your bucket list!
Dishes from mouse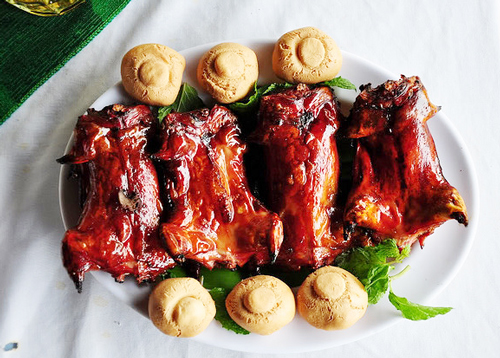 Food from mouse is considered a delicacy in Mekong Delta. On the whole, the locals are keenly fond of catching mice that have been grown in the rice fields. Mice are often found damaging coconut trees. That's why people tend to hunt them for food. For them, if the mice ate what they use and eat, they have to be eaten as well.
There are many ways to cook mouse in various dishes, like steamed rats, grilled rats, deep fried rats, and so on. The chef will carefully remove the mice's heads, feet and fur. In addition, their organs are also cautiously removed because they may become poisonous without being carefully handled. Residents fall in love with eating mice because it was also part of their delicacy during the war. Thus, don't be hesitant to give this food a try once you set foot in Mekong Delta!
Hu tieu noodle soup in Sa Dec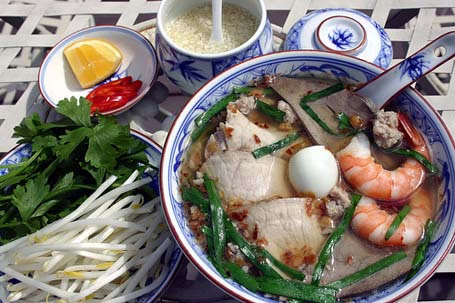 Located in Dong Thap Province, Sa Dec gets its name famous for unique gastronomy which surely reflects the prominent culture and traditions of the southern area. A trip to this district will be incomplete without trying Hu Tieu noodle soup with ingredients of seasoned and sauté beef. Although the soup is not as popular as Hu Tieu Nam Vang, it still leaves many gourmets amazed and excited.
The soup is often made with pig bones and it is not quite easy to make a fragrant and yummy one. The reason is the chef must cook with a medium temperature and constantly scoop the bubbles out of the boiling pot. What make the dish unique and delicious are its other important ingredients, including sliced lean meat, grinded lean meat, meat balls, etc. After all, it will be decorated by Vietnamese onion, coriander and cabbage. If you would like to sample Hu Tieu with other sauces, fresh herbs, and chilies, just do it!
Bee worm salad in Ca Mau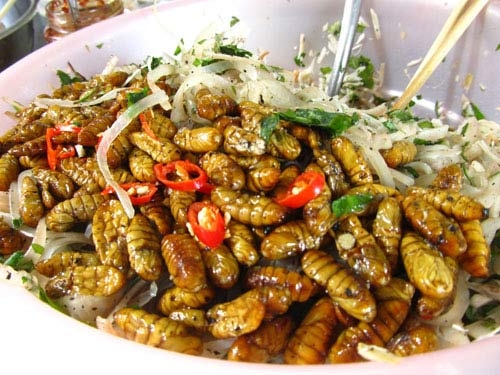 Ca Mau has a favorable location (in the
Mekong Delta
of Southern Vietnam). That's why it is endowed with a plentiful source of food supply, ranging from the tropical forests to sea source. So, it is not hard to understand the cuisine here is more special and impressive. Once saying hello to this province, it seems a pity to ignore its delicacy, called bee worm salad. Taken from U Minh tropical forest, bee worm dazzles tourists with buttery, greasy and even strange flavor.
After dipped in boiling water, bee worm will be then fried on the pan. Other ingredients, including fried onion, pepper, fish sauce, and a bit sugar, will be also added. The next step is to soak sliced banana flower in salty water. To tickle gourmets' taste buds, fried bee will be mixed with fried groundnuts, sliced banana flower, some kinds of herbs, and finally seasoned with chili, vinegar, and fish sauce. You can sense all kinds of flavor from this bee worm salad, from sweet, salty, sour and spicy, to buttery and greasy. These are all flawlessly combined to leave an unforgettable impression on your mouth.
Grilled meat rolls in Cai Rang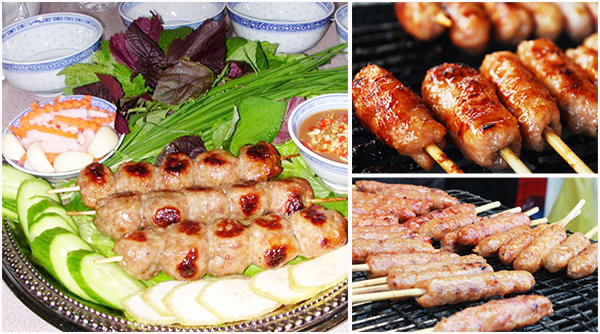 Cai Rang wins an award not only for its
Cai Rang Floating Market
, but also for its special and tasty gastronomy. And one of the most famous foods you should not miss is grilled meat rolls, or nem nướng. In general, ingredients for a roll include vegetable, green banana, carambola, cucumber, grilled meat, and so on. Hold a half of rice paper, pick up a little vegetable of favorite (i.e some slices of ananas, chuối chát, and carambola), put "grilled meat" on, roll the paper, and dip it into a small bowl of thick soy sauce. Yes, that is the way foodies enjoy "nem nuong".
Of course, thick soy sauce must be both sweet and smooth. Tourists are also able to sprinkle red chilly and peanut to be tastier. Once trying, they will find it hard to forget special and delicious savor of grilled meat rolls, which are dipped in exotic sauce.
Other news