Interesting Picnic Ideas For Families Or Friends
Tue, 03/01/2017
8087 viewed
0 commented
An intimate picnic is a great and memorable time to reunite your family members and closest friends. Just think of it as a mini family reunion. Of course, there is no need to be a special event or occasion to gather your loved ones together. It may be held at the weekend as a way for everyone to reunite and relax with each other. Whether your picnic is just small and warm or a big reunion of many generations, there is always the time when both adults and kids become fidgety and keen on playful diversions. Without a doubt, planning a variety of
picnic activities
and entertainment that everyone may enjoy will surely add an extra element of pleasure to the event. So, if you decide to open up a small picnic with your beloved ones at the weekend, consider adding our tips to your list here!
Go for a stroll around the park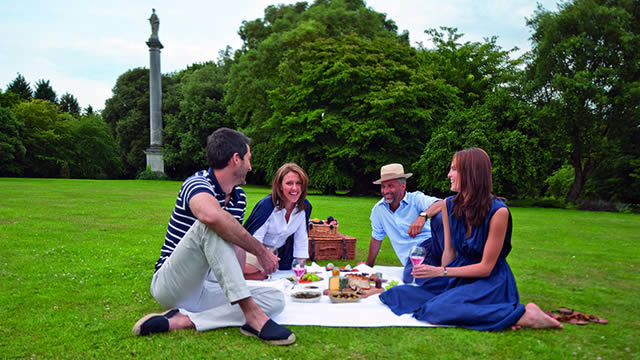 Parks become ideal picnic spots for families or friends
to set up a picnic and enjoy unforgettable moments together. Nothing can beat a green park for inexpensive outdoor fun. Just search for one of the well-maintained parks in your region, and then guide your families to here. Although there are a lot of major sites, make sure to choose the one that is easily accessible and open to all.
In general, a family hike is a stunning way to spend time outdoors. During the hike, members in families can talk, share and take photos with each other. A promenade along the green walkway with a view of the picturesque scenery makes your experience worth the effort. A combination of nature, trees, and flowers offers children a chance to release all their restless energy, while parents and other adults may either enjoy snacks or follow their angels' footsteps.
Sing Songs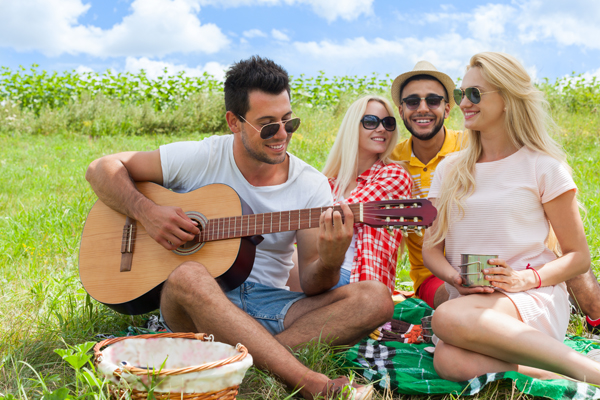 Going for a picnic is also a cool opportunity to show off your talent and discover others' abilities. Don't forget to take a guitar with you before departure. If you play the guitar, there is nothing greater than singing funny songs. Your children will imitate what you do by singing with you. If you arrange a picnic with close buddies, let's play songs, according to their suggestions. Try imagining how wonderful it is when people sit, sing and clap hands together, right?
In case you do not play an instrument, simply burst out in a song of favorite. This undoubtedly will bring about some laughter, which makes the whole atmosphere cozier and more exciting than ever!
Go fishing
Fishing becomes a recreational activity for most of the picnics. It is an outdoor activity which may help you to slow down with family members and friends, chill out, talk and enjoy meals. Many people choose to go fishing as they believe that it may teach them and their kids a few life lessons, as well as give them a chance to become responsible citizens towards the aquatic environment. Most importantly, it is an excellent way to create memories and build stronger family bonds and friendship. This type of activity may be joined in by both adults and children. Remember to bring fishing rods with you.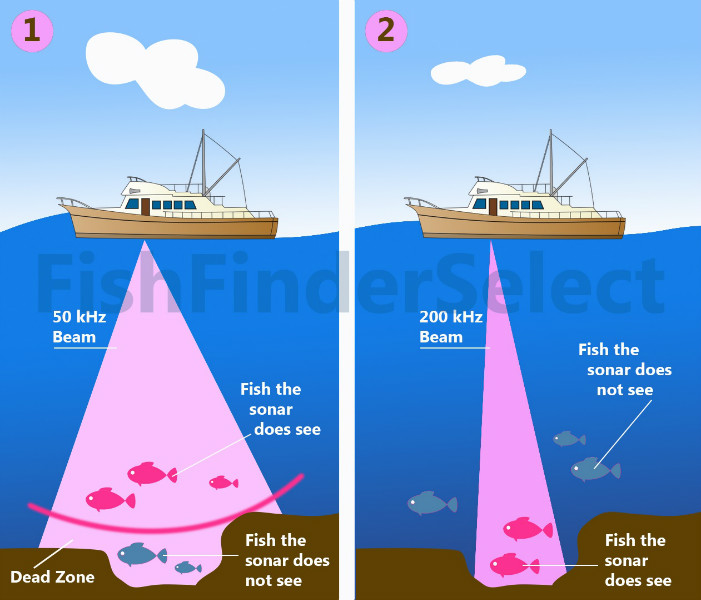 To get the most out of your experience,
Fish finder
becomes a brilliant choice. It is considered a helpful instrument used to discover fish underwater through detecting reflected pulses of sound energy. You may buy it from some stores where fishing tools are sold or from Amazon. The quality and effectiveness can go beyond your expectation!
Organize a yummy picnic food
A perfect picnic is all about having a generous spread of dishes. There is one thing for sure that picnic meals should be simple, tasty, fuss-free and easy to transport. Plus, they do not have to be boring. For meals rich protein, consider preparing herb-marinated chicken or staple fried chicken. Don't forget to add some starch on the side.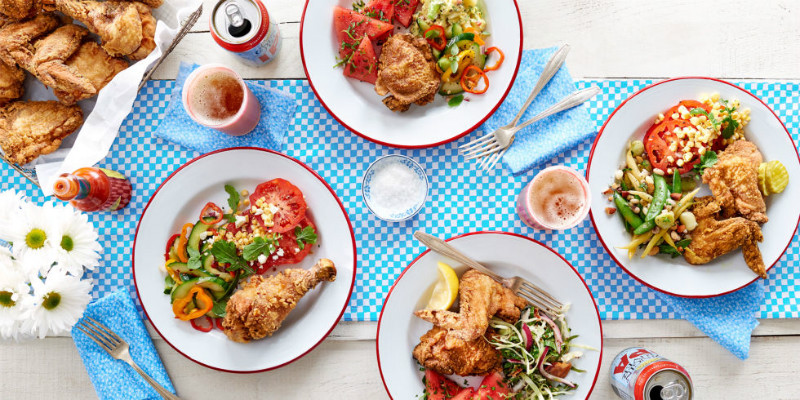 For a summer picnic, fresh ingredients should be your top priority. Bring sandwiches, fresh vegetables, sausage, pâté, cucumbers, and so on. It is better to bring fruits, such as grapes, tangerines, pears, and so on! To cool down on a hot summer day, nothing can beat a refreshing cocktail. What a picnic is complete without desserts? Milk-chocolate cookies dipped with malted cream will make the flawless picnic recipe. Don't forget to raise your compliment to those who make this picnic food more meaningful and exotic!
With such the above fascinating outdoor activities, are you ready to make a plan for an intimate reunion at the weekend? If you get married, let's bring your family members a surprise without letting them know your plan beforehand. Are you still single? Don't worry! Picnic is a good chance to meet your buddies and make memorable moments together. Don't hesitate to call them and set up a plan right now! Hope that our tips on
interesting picnic ideas for families or friends
can spark your interest and inspiration!
Other news