Ben Thanh Market in Saigon and Opening Hours
Tue, 03/01/2017
13473 viewed
0 commented
Situated in the central district of Ho Chi Minh City,
Ben Thanh Market
often becomes the first priority of many tourists for their shopping hobbies. As a hectic market during the daytime as well as a social center at nighttime, it is an absolute must-see place you should drop by when traveling to the Vietnam's largest city. Interestingly, visitors can not only satisfy their shopping favorite, but also tickle their taste buds since a wide range of goods and foods inside the market are available to sample. So, it's time to lose yourself in Ben Thanh Market as well as enjoy many Vietnamese delicacies it has to offer!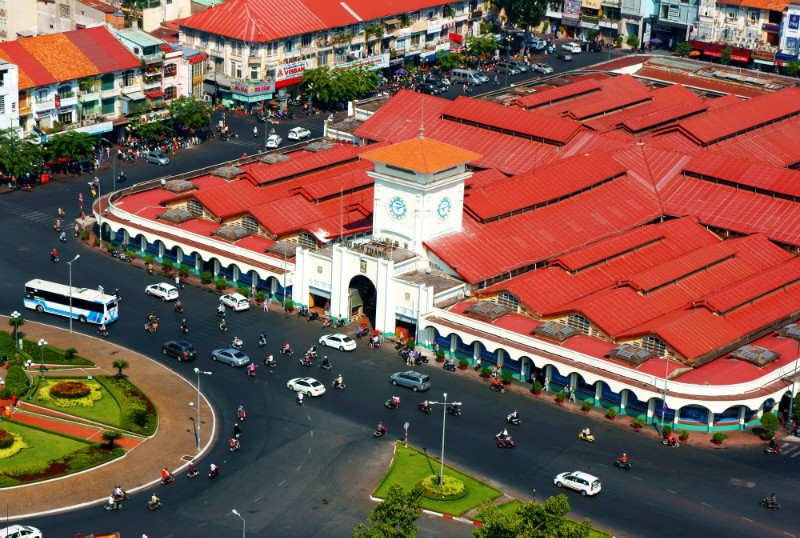 Opening Hours: 24 hours from Monday to Saturday
Address: Phan Boi Chau Street, District 1, Ho Chi Minh City, Vietnam
As one of the iconic destinations in Saigon, the market was built by French colonial powers. In 1870, it was demolished by fire and then was rebuilt to become the city's biggest market. After that, it was moved to a new building and named the New Ben Thanh Market in 1912. The building was also renovated in 1985. Today, it is considered the oldest surviving market around Ho Chi Minh City, which creates a big magnet for many travelers worldwide. In general, there are 2 periods of time for you to choose from, including daytime market and night market.
In the morning,
Ben Thanh Market
stands out with lots of traditional shops and stalls inside, where you may find anything you need, from local foods, tropical fruits to Vietnamese clothes with reasonable costs. The atmosphere may be sometimes hustle and bustle. However, it is a memorable experience. Go around the market and remember to bargain the prices.
From late afternoon until night, shops inside the market will be closed. But, there are still several shops and restaurants open outside along the surrounding streets. It is a good chance to experience a colorful nightlife with a wide range of goods and souvenirs. Don't forget to satisfy your stomach with several yummy foods, like seafood meals, Pho, frizzling pancakes, etc.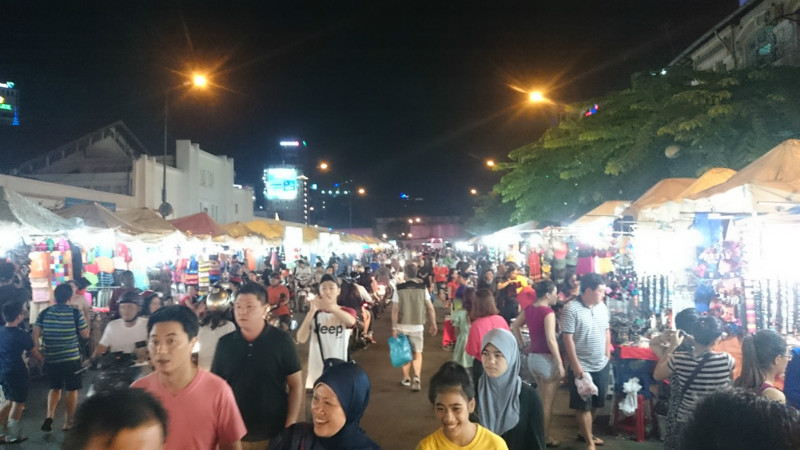 Although the quality of goods is totally fine, the costs here tend to be inflated up 2 or even 3 times than its origin. As a result, one should visit at least 3 or 4 shops to compare the prices, and then see how cheap they may bargain the items down to. Another tip for tourists to purchase the cheap things at Ben Thanh Market is that they should go with a Vietnamese local. The reason is that the sellers may find it easier to negotiate the prices with Vietnamese than with foreigners.
How to get to there? Since
Ben Thanh Market
is one of the famous spots in Ho Chi Minh City, it is very easy and convenient to arrive at here by every means of transportation. If you book a hotel around the District 1, there is nothing greater than visiting here by foot. It not only helps to save a lot of your money, but also brings you an opportunity to explore many stunning things along the streets.
Wish to explore the market right now? Don't hesitate to combine your visit with other attracting tourist destinations, like
Cu Chi Tunnels
,
Notre Dame Cathedral
, etc. by booking our tour here:
https://vietfuntravel.com/cu-chi-tunnels-tour-from-ho-chi-minh-city-1-day
. Contact us and we will make you satisfied all time.
Other news