Ho Chi Minh City Museum
Tue, 10/01/2017
8095 viewed
0 commented
The
Ho Chi Minh City Museum
in Saigon is always worthy of attention for many visitors. Of course, it was built to help visitors get a better understanding of the nation's history of war from a local point of view as well as take a close glance at a real American fighter jet. In addition, the museum also brings you a great chance to spread your eyes over collections of cultural treasures, folk art and pre-historic artifacts.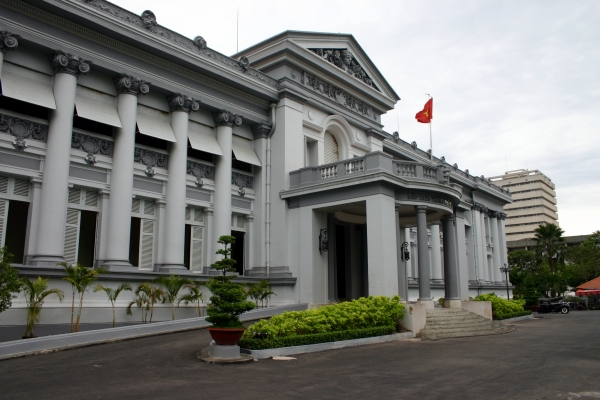 Before entering inside the museum, tourists are highly recommended to spend a few minutes marveling at the building's magnificent exterior. Established in 1885 with a French design, it is fronted with a huge balcony above the entrance and tall columns. The building was appropriated for use as the palace of Cochinchina Governor. After the revolution in 1945, it then became the residence office of French High Commissioner. In 1978, the building was lastly used as a museum, just like its original purpose.  
The museum has two distinctive floors. On both floors, displays tend to be accompanied with a brief description in both Vietnamese and English. So, it helps both local and foreign tourists immerse deeply in their trip. On the ground floor, you have a chance to learn more about the ancient history of civilization in Vietnam. Your mind will be inspired by a lot of perfectly preserved tools and 2 carved wooden boats, which served as the main transport carrying out people and food along the
Saigon River
. Don't miss an opportunity to set foot in the rear gallery where old photographs and colorful paintings that illustrate scenes from early tribes and villages are vivid in front of your eyes.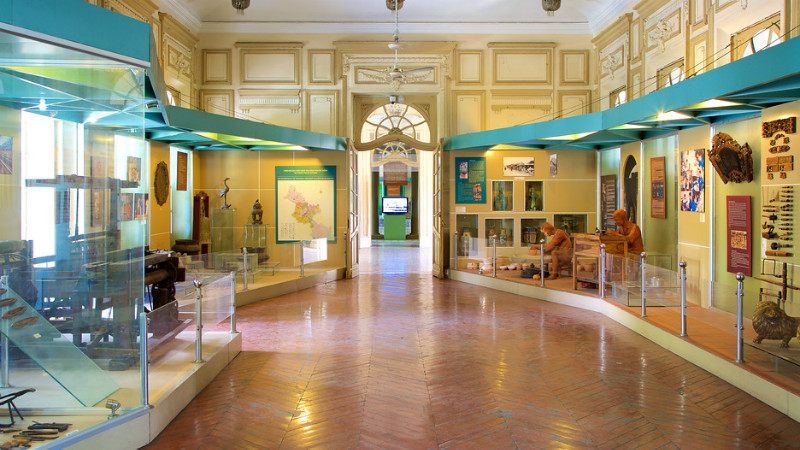 Continue walking around the
Ho Chi Minh City Museum
to discover the city's long-standing culture. Your eyebrows will be raised by the bright costumes and decorations that have been used as traditional weddings over centuries. It is also possible to contemplate some typical examples of the hand-made ceramics and jewelry that are still availed as part of the present-day ceremonies.  
On the top floor, written testimonials and photographic displays here help visitors find out what a life as a soldier was used to be throughout many different conflicts. It seems a pity to overlook a wide collection of American memorabilia, i.e. medals, guns and uniforms in this area.
Once strolling around the outside of the museum, you may catch the image of several larger exhibits of the American war, including a group of American aircraft, a tank and a collection of cars.
You like see more places in Ho Chi Minh city? Check this
Ho Chi Minh half day afternoon tours
for explore!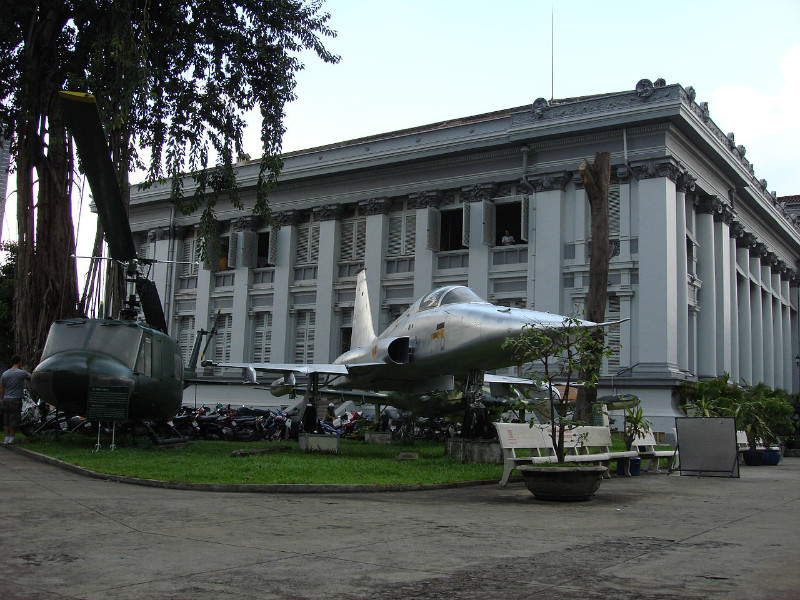 The building is quite photogenic. Therefore, don't be dazzled if you run into some expert photographers who take wedding pictures here. Going with kids is also a wise idea since this museum is not crowded, which is safe for small kids. Moreover, it is also a great chance for them to sharpen their knowledge about Vietnamese history.  
It's worth a visit since
the entrance fee just costs you about 15,000 VND
. It is open every day,
from 8 AM to 4 PM
. Situated on
65 Ly Tu Trong Street, District 1
. Ho Chi Minh City Museum is easily accessible, by bus, taxi or even motorbike. You can visit it by a solo travel, or by a guided tour. In general, the tour is also combined to other famous landmarks in the city, like
Ben Thanh Market
,
Reunification Palace
, or other nearby places.
Other news