Eon Heli Bar Saigon for a Sweet Night on Special's Day
Mon, 13/02/2017
5679 viewed
0 commented
If you would like to enjoy a feeling that you are now on top of the world, then it is time to head to
Bitexco Financial Tower – the highest building in Ho Chi Minh City
. In fact, the design of this modern and grand skyscraper was similar to a lotus bud. Interestingly, here is where
EON Heli Bar
Saigon
is located. Everything you need may be found in this bar, from stunning views of the city skyline and a great glass of wine or beer, to the lightening boulevards that cross the river as well as loud hip hop and funk. In addition, it becomes a nice venue for sunset drinks, especially on weekdays.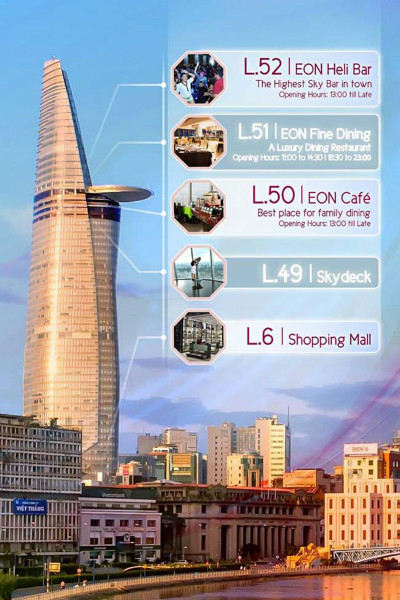 Once the darkness falls, the bar comes to life with the best international and local DJs spinning house and hip-hop tunes in Saigon. A lot of exclusive club events are also hosted, including a Friday event "Sky Night" every week.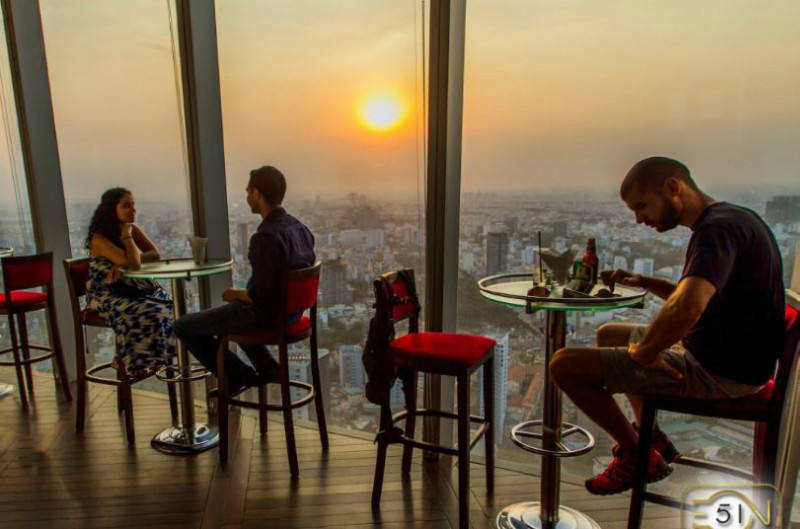 In general, the drink's rate is quite reasonable, in compassion with
the one of other bars
. You have to spend at least 200,000 VND (about $10) for one drink, which is relatively cheap comparing with the spectacular view of the city by night. The ambiance is very wonderful when you go early around 8 PM – 9 PM.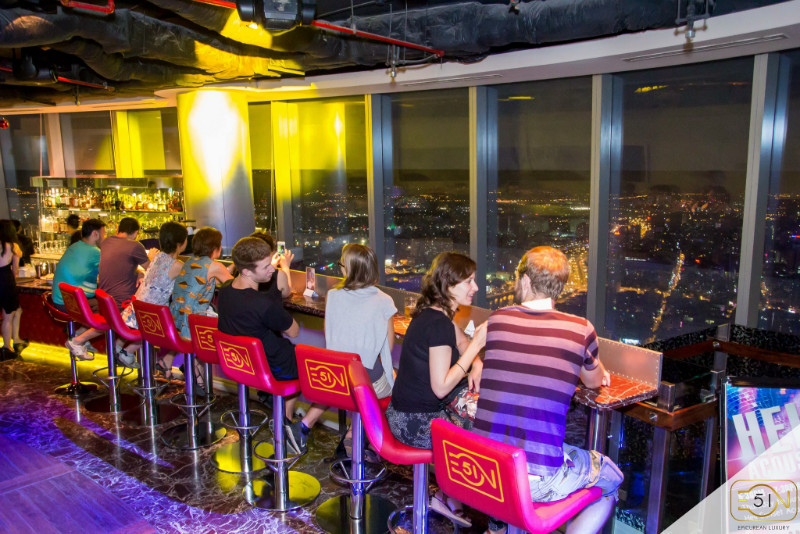 At that time, the music is low and soothing, allowing you to clearly hear what your partner is saying. The bar seems to look like a club in late night, where the music is loud and participants can sing and dance a lot.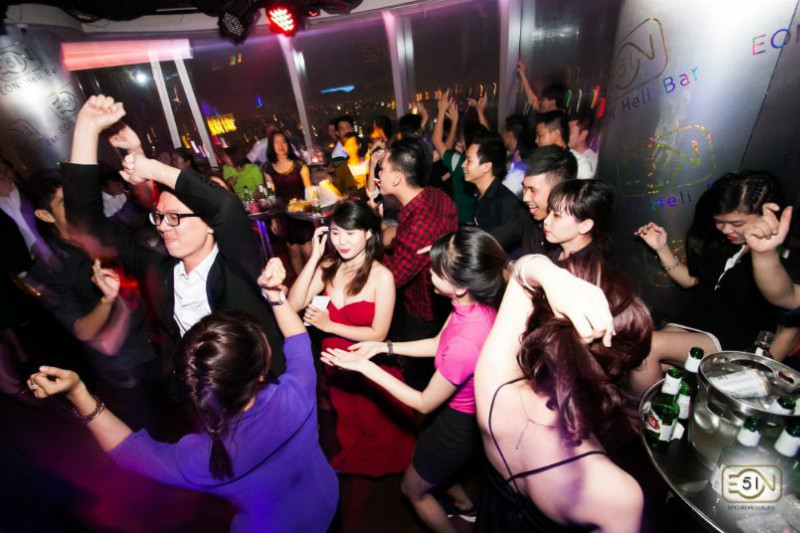 As the tallest rooftop bar
, the unparalleled view overlooking the city from the
EON Heli Bar
just goes beyond words. That is why it is frequented by couples, who want to dazzle their sweetheart by a surprising romantic party. On special occasions, like birthday, anniversary, etc. the bar welcomes the large number of young people to enter. It has witnessed many touching proposing moments.
And Valentine is coming. If you don't know how to win someone's heart, then bringing her to this venue is a cool idea. Let her admire breathtaking view of Saigon at night from 200 meters above as well as enjoy an unforgettable and sweet night with delicious drinks, DJ performances, live music, and instant photo service.

There is one thing you should remember is that the access to the bar is somehow complicated. But, don't worry! The receptionist on the ground floor is very kind and helpful. They will not be hesitant to guide you to a private elevator with a big smile on their face. Although reservations are not required, you should book a seat beforehand for a better view.
Address: 52nd Floor on Bitexco Financial Tower, No 2 Hai Trieu Street, District 1, Ho Chi Minh City, Vietnam.
Telephone number: (+84) 8 6291 8752
Website: www.eon51.com
Opening hours: From 5 PM to 2 AM every day
Price: 200.000 VND to 550.000 VND
Awesome Promotion
High Heels Night: From 8 PM to 11 PM every TUESDAY
Two FREE TAPAS will be applied for group of 4 ladies (Not available for holidays and other promotions)
Other news