Pham Ngu Lao neighborhood - Backpacker area in Saigon
Wed, 28/12/2016
7610 viewed
0 commented
Pham Ngu Lao Neighborhood
gets its name famous and reputable as "budget-travel district" or the "backpacker street." It is a favorable place in Ho Chi Minh City for expats and foreigners to find cheap food and accommodation, along with enjoying how the city's life after dark is. If you have ever heard the popular Khao San street in Bangkok Thailand, it is interesting to know that Pham Ngu Lao street is the same. Situated in the heart of the city as well as joined with De Tham and Bui Vien streets, the neighborhood is said to give a nice relaxing experience for those who wish to explore Saigon with a tight budget.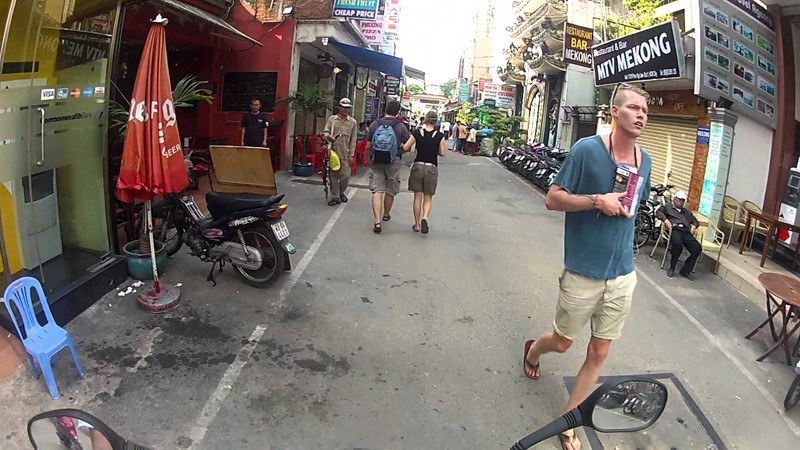 The area is an attraction in itself. One of the core reasons why most expats choose Pham Ngu Lao road as their living place is that it is close to most of the city's attractions and activities. The War Remnants Museum,
Reunification Palace
,
Notre Dame Cathedral
,
Saigon Central Post Office
, and Phu Dong Statue may be easily accessible by foot
within 15 minutes
.
It is not hard to find a hotel in this street since a ridiculous number of options for the budget accommodation is available. But, cheapness does not mean that you can live in a less-quality place. Rooms seem to be a little luxurious and well-equipped to any average backpacker, thanks to their refrigerators, cable TV, free Wi-Fi, and balconies! In some cases, the costs for hiring room may be easily negotiated.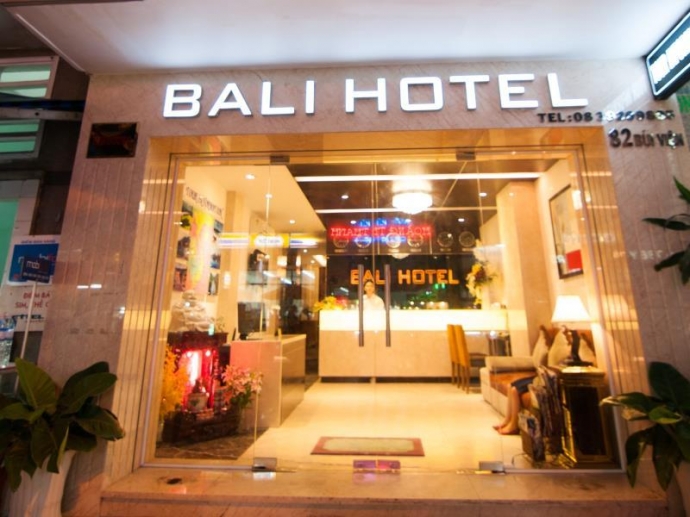 The neighborhood also leaves a strong impression on tourists by a wide variety of street foods. Carts selling kebabs, baguettes, banh xeo (pancakes), or even Hu Tieu are commonly scattered around both Pham Ngu Lao and Bui Vien streets. Don't miss a great chance to sample a bowl of Pho that tickles your taste buds from the first time of consuming.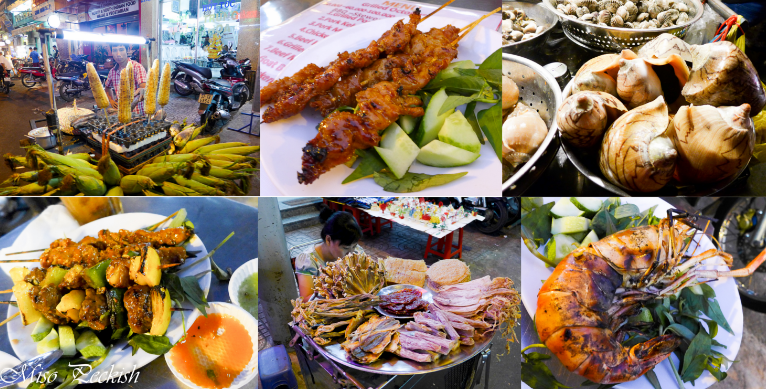 Lots of the restaurants found along the mini-hotel alleys can bring you a modern and luxurious touch, thanks to tables outside, diverse menus and high-speed Wifi. A visit to Pham Ngu Lao road is not completed without drinking an ice glass of beer. Mingling with the noisy and hectic atmosphere around is worth an unforgettable experience.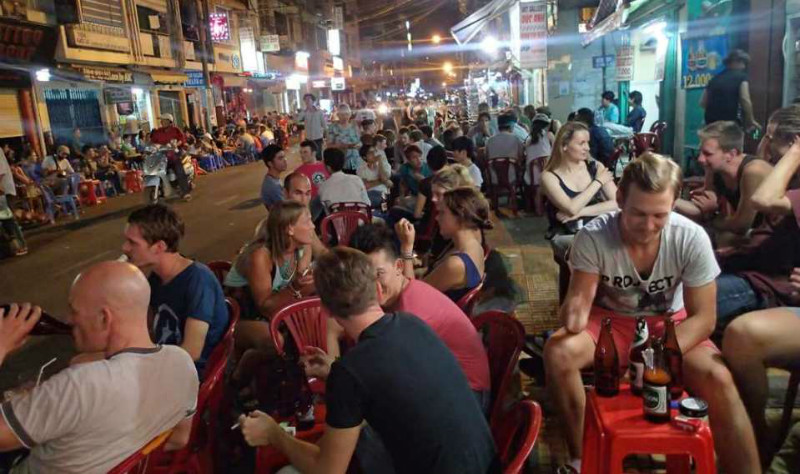 Saigon comes alive and lively at night. As expectation,
Pham Ngu Lao area
also has many exciting entertainment spots, such as Le Pub, Allez Boo Bar, etc. These are known for their cheap and cool drinks. Entering one of the pubs, visitors may encounter some friendly expats who are always willing to share a few effective tips on how to get a smooth and enjoyable journey to Vietnam.
If discovering Saigon, especially
Pham Ngu Lao Neighborhood
, is what you would like to plan, there is nothing better than booking Saigon tours at Vietfun Travel. There are several tour packages for you to choose from, such as
Ho Chi Minh Tour (a half day)
or
Ho Chi Minh Tour (a full day)
. Our tour guides will lead you some nearby areas, which surely leave you from admiration to admiration!
Other news