Top Best Restaurants in Ho Chi Minh City
Thu, 15/12/2016
8640 viewed
0 commented
There is nowhere more wonderful to wallow yourself in the irresistible flavors of Vietnamese cuisine than in Ho Chi Minh City. The lively city is also home to some of the most high-class and mid-range restaurants all over the globe. Thanks to the harmonious combination of domestic and international gastronomy in traditional and modern ways, it seems a pity to miss some famous restaurants during
your trip to Saigon
.
But, the problem here is that among thousands of restaurants on offer, you can be overwhelmed by which ones to head first, right? By and large, eating out in this vibrant city is fun and inexpensive enough that you can handle it on a basis without breaking the bank. In addition, restaurant scene is also evolving with a steady stream of new and fascinating openings. That's why these places frequently welcome a number of local and foreign tourists to have dinner and even enjoy the panoramic views. If you would like to prioritize the
top-ranked restaurants in Ho Chi Minh City
, the following is where you should start.
The Deck Saigon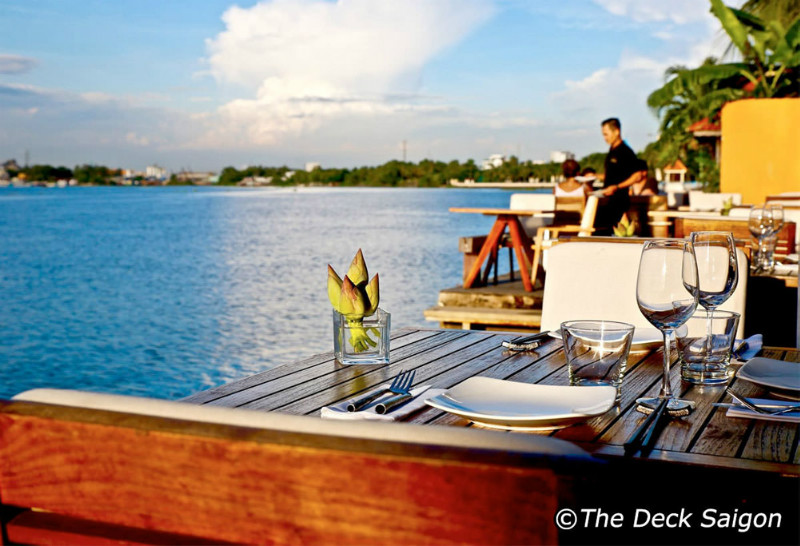 There is no need to travel to Vertigo & Moon Bar, Bangkok or Ku Da Ta, Bali so as to feast your tastes on some of the hottest bars and restaurants in Asia. Instead, The Deck restaurant in Saigon can help your satisfaction reach the highest notch. Located on the banks of the Saigon River, it takes about 15 minutes to get there from the city's center. True to its name, visitors are able to enjoy their meals in style on the outdoor wooden deck.
The restaurant with the river on view is also an ideal place for those who want to escape from the bustling vibe of the Saigon's noisy streets. A modern design combined with elegant furniture make you more comfortable and cozy than ever. What dishes you should sample include fresh seafood from Phu Quoc, fresh meat from New Zealand, and fresh vegetables from Da Lat. Its location also ensures to give couples a romantic setting.
Address: 38 Nguyen U Di Street, Thao Dien, An Phu, District 2, Ho Chi Minh City, Vietnam
Opening Hours: 8 AM to 12 PM, every day
Ly Club Restaurant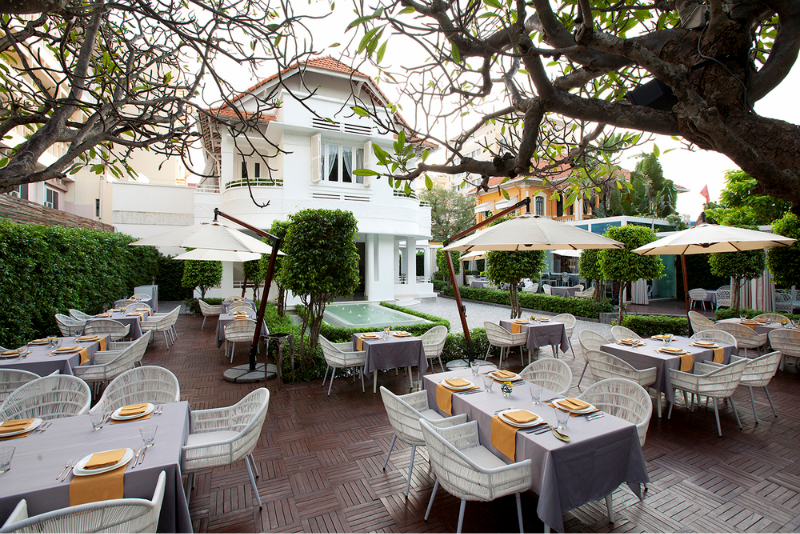 The restaurant's design concept seems to be obvious from the moment you step inside: white walls, trendy chic furnishings, wide elliptical arches, fine art, and ornate lighting; all of these factors create a calm and peaceful atmosphere in both the lounge and dining areas. The flawless combination of Western and Vietnamese gastronomy as well as classical French techniques and tropical ingredients and local spices does make the menu more diverse and colorful.
Regardless of whether you relish traditional Vietnamese food or a mixture of European dishes and exotic countries, your taste buds will definitely be pleased at best while the service is really excellent. Just immerse yourself in lighting space, soothing music, and delicious meals, you will never be disappointed at what Ly Club offers.
Address: 143 Nam Ky Khoi Nghia Street, District 3, Ho Chi Minh City, Vietnam
Opening Hours: 8 AM to 10 PM, from Monday to Sunday
La Villa French Restaurant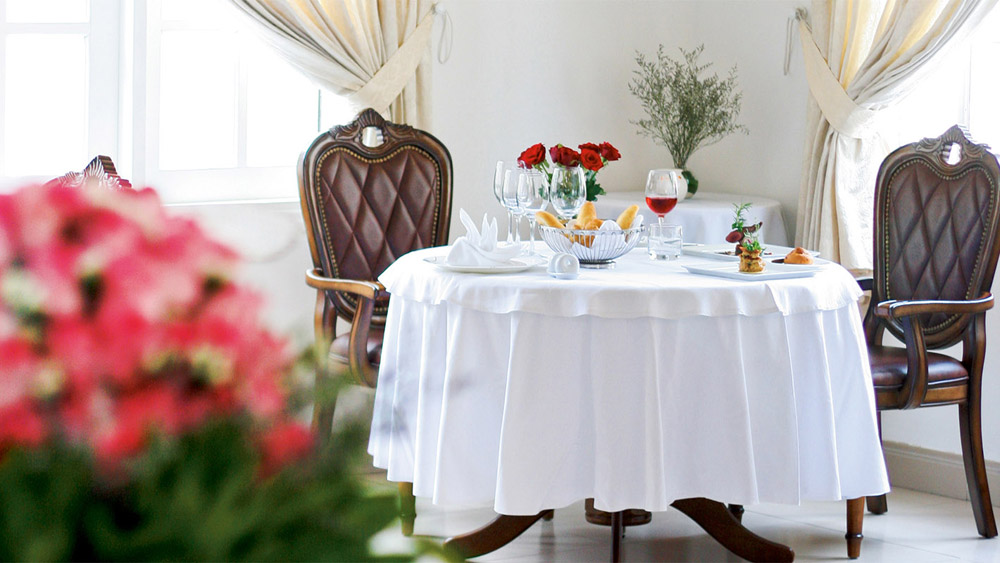 The French restaurant is divided into two sections. You can choose to dine in the deluxe and refined interiors or taste meals along the swimming pool surrounded by various species of flowers. Both options are well bolstered by professional and experienced staffs. As it name suggests, the restaurant mainly serves authentic French cuisine in a large colonial-style villa. On a daily basis, lunch menu can change with a new formula and is prepared by using fresh ingredients from the market. For dinner, both set menus and "a la carte" dishes are available. In addition to the flavor of Red and White French wines, the range of meals on offer is also extensive.
Address: 4 Ngo Quang Huy Street, Thao Dien Ward, District 2, Ho Chi Minh City, Vietnam
Opening Hours: From 11.45 AM to 13.30 PM and from 18.30 PM to 21.30 PM, from Monday to Saturday
Xu Restaurant Lounge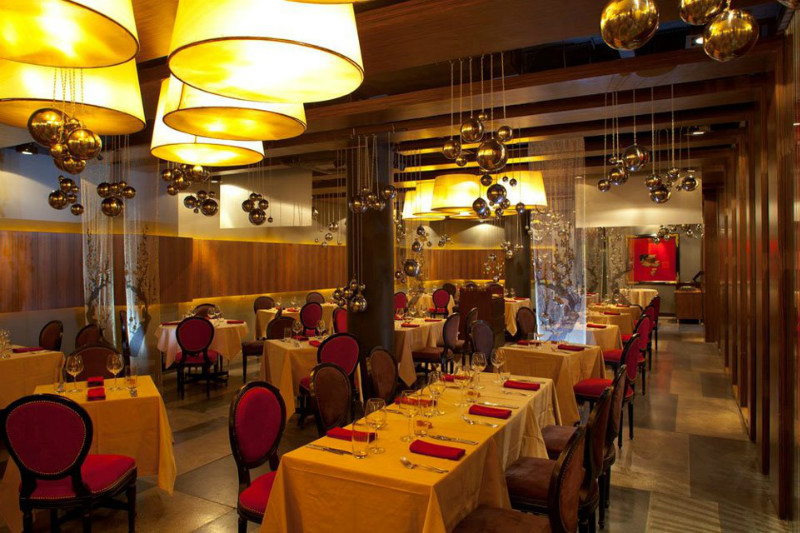 Xu Restaurant Lounge leaves you from admiration to admiration by both traditional and modern
Vietnamese food
with original touches. If you want to taste something new and different, modern dishes that apply new techniques and recipes can be a brilliant choice. Whether you dine with buddies or a corporate event, the restaurant always ensures a refined palate. In case you would like to avoid the crowd, just book a private room in advance, which may even hold up to 6 guests. Some meals you should take into consideration include Banh Bot Loc, Cao Lau, Nem Cua Be, or coconut soup and chocolate kumquat truffle as dessert.
Although Xu has been operated for a decade, it now still stands out as one of
the most famous restaurants in Saigon
, thanks to its perfect central location, stunning decor, friendly staff, and a menu with an emphasis on Vietnamese cuisine.
Address: 71 – 75 Hai Ba Trung, District 1, Ho Chi Minh City, Vietnam
Opening Hours: From 11.30 AM to 11.30 PM, from Monday to Sunday
Secret Garden Restaurant, Saigon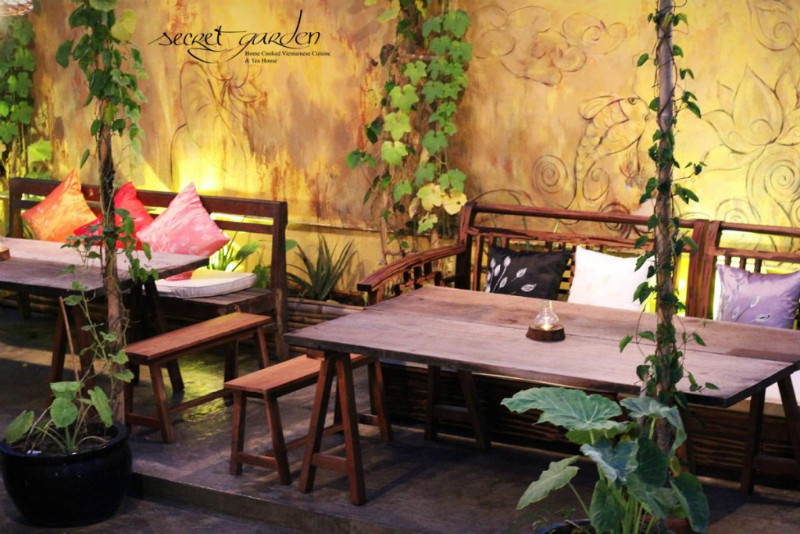 Designed as a rooftop restaurant, where you must climb up the stairs to the rooftop and look for what is called a "secret place," Secret Garden will happily make your taste buds reach the highest notch by a simple menu of traditional Vietnamese dishes. Needless to say, the restaurant is an ideal place for those who need a respite from the city's chaos as well as immerse themselves in deliciously classic meals.
Situated in the center of
Ho Chi Minh City
, Secret Garden catches your first impression by a simple design for inside and outside on the terrace. Lots of guests prefer dining outside where they can even enjoy the breeze. Moreover, the open space is also beautified with wooden tables, chairs and colorful flowers which make you feel like that you are now in a small garden. In addition to authentic Vietnamese cooking style, there is also a cool selection of juices. For the most memorable experience, you should visit this home-cooked restaurant in the late afternoon to contemplate the moment of the sunset before dinner. The best way to catch the perfect view is to make a reservation beforehand.
Address: 71 Rooftop, 158 Pasteur Street, Ben Nghe Ward, District 1, Ho Chi Minh City, Vietnam
Opening Hours: From 8 AM to 10 PM, every day
Hoa Tuc Restaurant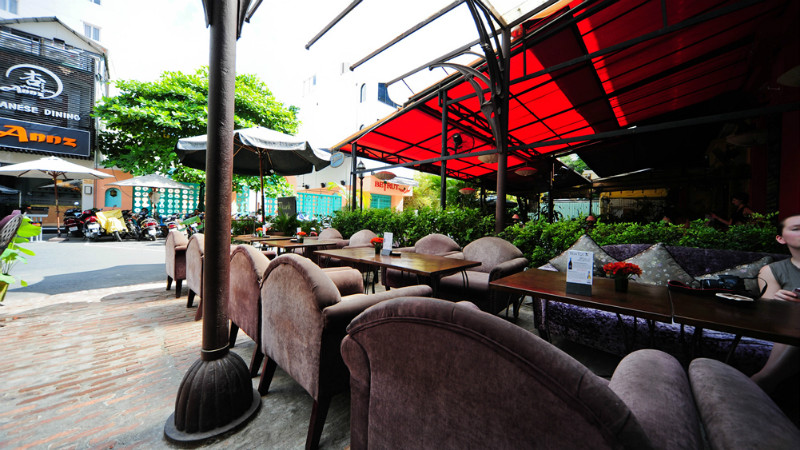 Opened in 2008, Hoa Tuc is considered the first restaurant in Saigon offering Vietnamese contemporary cuisine. In fact, thanks to its delicious cuisine, a deco-style interior and a large outdoor garden, the restaurant has quickly become one of the number-1 choices for many expats and tourists worldwide.
Hoa Tuc is translated as opium flower in Vietnamese. While the ambiance is calm and soothing, the gastronomy available is clearly Vietnamese, as well as French with a slight Vietnamese touch. In addition, the restaurant also has wonderful set lunch offerings. Savoring the dinner here is likely to go beyond your imagination. There is nothing greater than taking a seat at the outdoor garden and having "a la carte" signature dishes, such as mustard leaves rolled with crispy vegetables and shrimp, baby white eggplant and lemongrass, or spicy beef salad with kumquat.
Address: 74/7 Hai Ba Trung Street, Ben Nghe Ward, District 1, Ho Chi Minh City, Vietnam
Opening Hours: From 11 AM to 11 PM, daily
Other news