The Best Nightclubs to Consider in Ho Chi Minh City
Tue, 20/12/2016
9616 viewed
0 commented
When the sun goes down, Saigon seems to be shrouded in colorful and vibrant lights.
The life after night
is still hectic and noisy, just like the daytime. In fact, the number of nightclubs and bar in this city has mushroomed in the recent years and has attracted countless locals and tourists alike to have themselves raved in the endless joys. Thanks to a wide list of drinks, vibrant atmosphere and incredible DJ line-ups,
Saigon nightclubs
become ideal alternatives for those would like to get themselves up on the floor and dance with their own style. Whether you are open to new romance or simply become acquaintance with anyone, the open environment in such the places is said to please all needs.
But, it may be a bit hard to know where to start since nightclubs and bars are widely scattered throughout the city. Some are designed to welcome both foreigners and locals, while others can be a bit of a risk if you are not accompanied by residents when going out to party. To help clear your clouded thoughts, we
summarize some of the best nightclubs in Ho Chi Minh City
as follow:
The Observatory Nightclub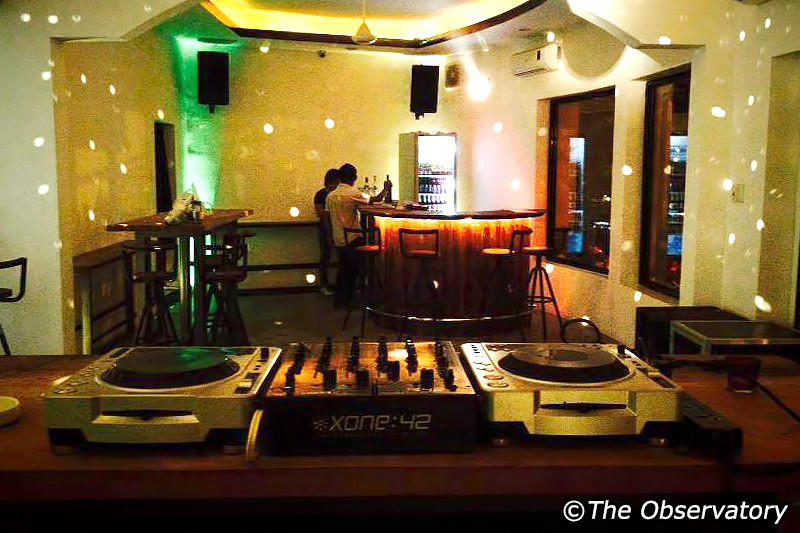 Thanks to its favorable location (District 4), which can overlook the stunningly scenic Saigon river, The Observatory is open as both a bar and nightclub. Coming to here, visitors will be surely inspired by a professional team of staffs, a fantastic sound system, high-quality music, and a friendly and laid-back atmosphere. At first, the nightclub started as a multipurpose space that served as a wonderful platform for many types of art and music events.
Hosting an extensive range of both domestic and international performances, ranging from talented
DJs to live musicians and bands
, The Observatory is indeed a cool spot to have yourself immersed in the power of sound and music at best. As mentioned early, the balcony also offers a convenient place to savor a cocktail and spread your eyes over the river ahead.
Address: 5 Nguyen Tat Thanh, District 4, Ho Chi Minh City, Vietnam
Opening Hours: 8 PM to 6 AM, from Thursday to Saturday
Lush Nightclub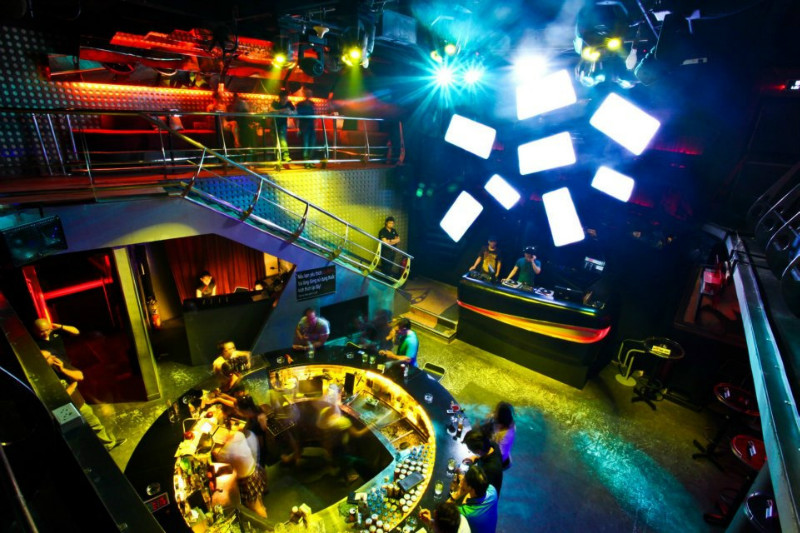 Lush has been considered the city's premier nightclub because it has operated since 2004. Its name has been very popular for both the young locals and expats. If you wish to mingle with the party-loving crowds who aren't afraid to spend a little cash, then this place is a wise choice. Beautified with an eye-catching setting, spacious dance-floor, as well as an upstairs deck, Lush does help you feel free to dip in the hectic atmosphere where
hip-hop music
and dances are harmoniously mixed. Though the nightclub is open at 8 PM, it usually gets packed to the brim after the midnight. In general, the drinks are little expensive but still worth every dong.
In summary,
Lush Nightclub
is a brilliant alternative for any visitor who loves contemporary design and wonderful selection of music. For most of the guests, this is surely a club with magnetic style. Setting foot in here is not only a great chance to kill loneliness, but also helps you live as the locals or find the true mate somewhere.
Address: 2 Ly Tu Trong Street, Ben Nghe Ward, District 1, Ho Chi Minh City, Vietnam
Opening Hours: 8 PM to 2 AM every day
ACE Nightclub
ACE is another well-known
nightclub in Ho Chi Minh City
where you are able to party all night long. It is just accessible around 10 minutes from the heart of
Saigon
by foot. This venue tends to attract a number of youngsters who have fashionably spiky hair and sexy dresses.
ACE Nightclub is generally just like other typical nightclubs around the city, including electronic music, a dance-floor and live DJ systems. However, what makes it outstanding as a high-class club is that ACE offers a cozy lounge area and spacious dance floor for any guest. But, remember that drinks may be fairly priced. If you desire to search for a new relationship, then this might be a good place to start. That's why you can see a lot of expats and foreigners here.
Address: 21 Nguyen Trung Ngan Street, Ben Nghe Ward, District 1, Ho Chi Minh City, Vietnam
Opening Hours: 8.30 PM to 3 AM from Monday to Thursday and 8.30 PM to 4 AM from Friday to Sunday
Other news