Bitexco Financial Tower in Ho Chi Minh City
Tue, 27/12/2016
12024 viewed
0 commented
Listed as the tallest building in Ho Chi Minh City in particular and in Vietnam in general with the height of 262.5 meters,
Bitexco Financial Tower
becomes a stunning attraction to both locals and foreigners who love watching the unparalleled city view from its enormous Sky Deck. Designed by Carlos Zapata – a noted American architect, such the 68-storey tower will make your satisfaction reach the highest notch by a lot of shops, restaurants, offices, and a helipad.

Thanks to its convenient location (in the center of the city's business and entertainment core), getting to the tower can be easily done by a taxi, bus or motorbike. In general, it consists of 68 floors and 3 basements. When setting foot in the Bitexco Tower, visitors will be accompanied by a guide who will instruct them something basic and necessary. Furthermore, there are also the touch screen boxes with some interesting information about city landmarks that they may see from the observation deck.
Bitexco tower Coffee, Restaurant and Bar (level 50, 51, 52)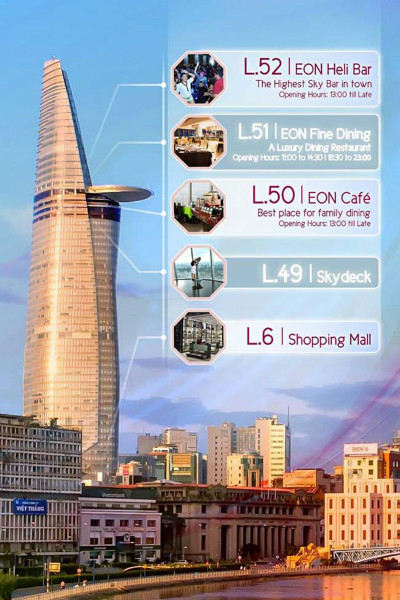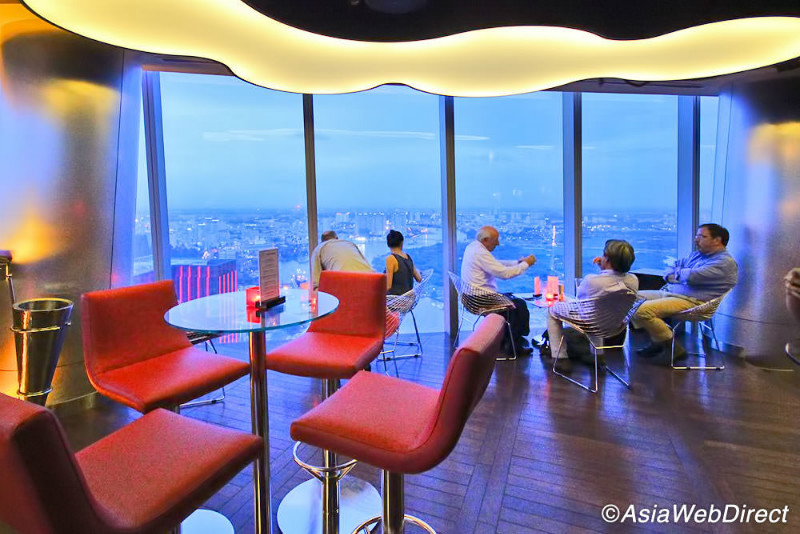 The property comprises over 37,000 square meters of office space as well as more than 8,000 square meters of retail space. While a casual dining restaurant + coffee occupies 464 square meters on level 50, 568 square meters are available for a fine dining restaurant on level 51. On level 52, there are 300 square meters designated for a VIP & Bar Lounge where guests are quite able to chill out after a long day of working.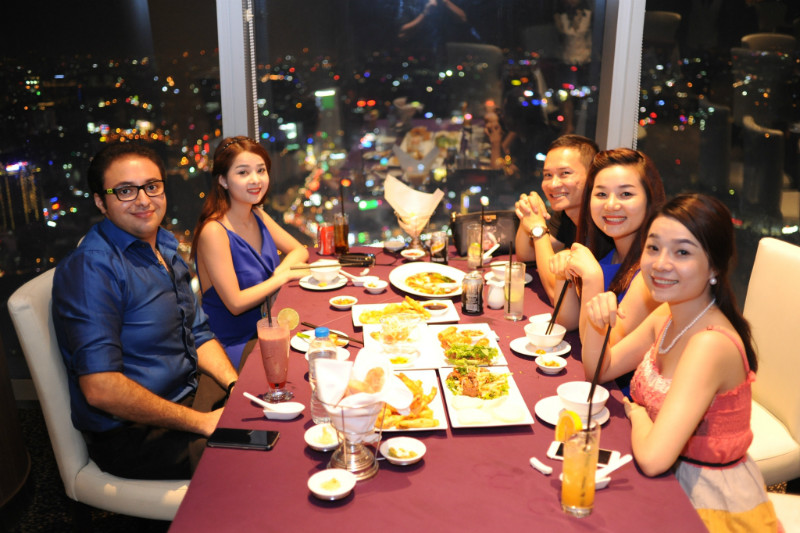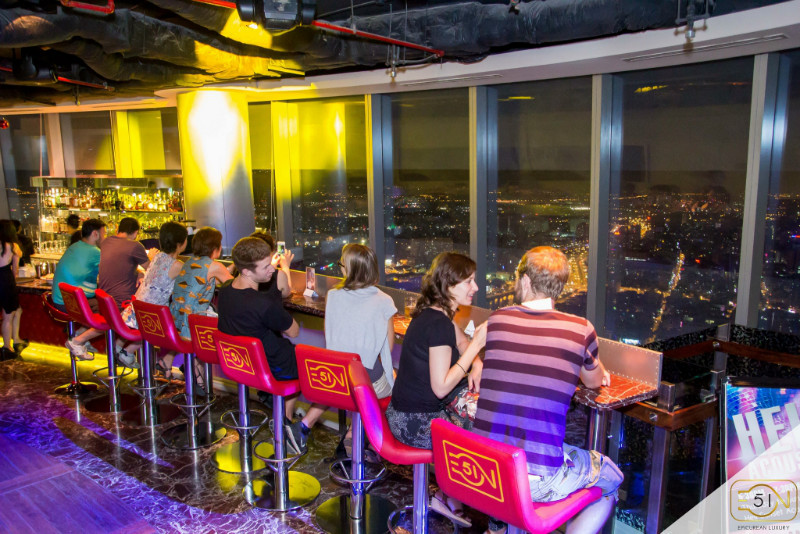 Bitexco
tower
Skydeck
The main magnetism is Saigon Skydeck located in
the 49th floor
, since it allows guests to fully feast their eyes on the splendid panoramas of the city and the nearby Saigon River. The average rate is about
VND 200,000
per adults while the entrance fee for kids is about
VND 130,000
. Visiting the Bitexco Financial Tower Skydeck at night is considered the best time. The reason is that when the sun goes down, the whole city is covered by colorful lights and vivid illusions that make your experience more authentic and unforgettable.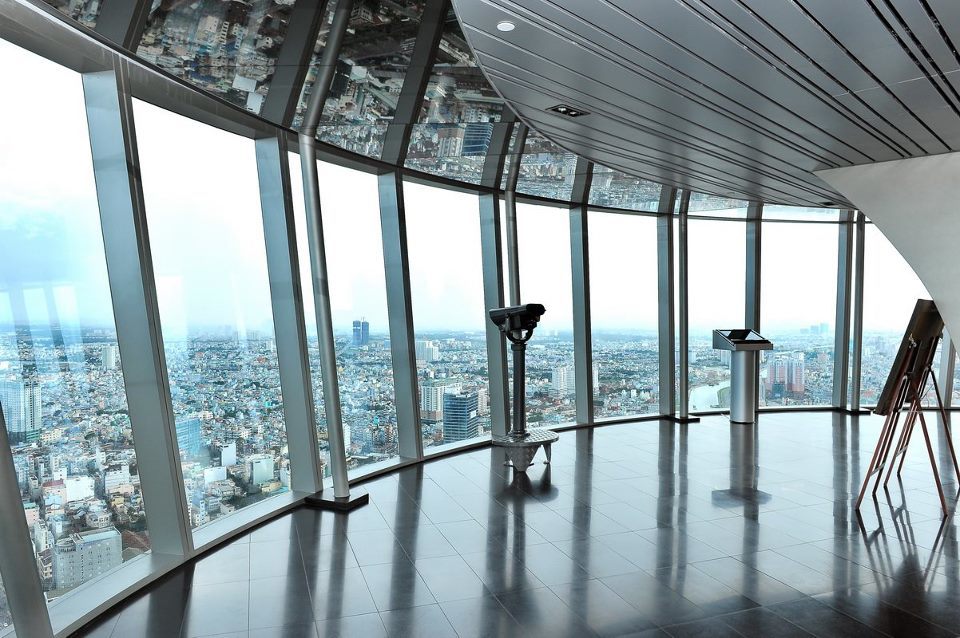 The design and architecture of
Bitexco Financial Tower
drew its inspiration from the Lotus – a flower that plays a significant and special role in Vietnamese spirit and culture. The flower is always appreciated and admired because it is a symbol of optimism, purity and commitment. That is why many people say that the tower does represent the endless aspirations and energy of the Vietnam's people as well as is an iconic embodiment of the new, modern and dynamic country.
While taking a taxi or riding a motorbike makes it simple for tourists to arrive in here, some travelers still prefer to use public transports. If this is a case, you are advised to ask the locals around or take advantage of Google Map. To enjoy yummy food with a breathtaking view, you should stop by a cafe/restaurant on the top of the building. Don't forget to bring with you a high-quality camera to save the memorable pictures. Using your smartphone to take shots is also a good idea.
Some areas nearby Bitexco Financial Tower (around 1km) like
Independence Palace
,
Notre-Dame Cathedral
,
Saigon Central Post Office
and so on. From there, you are able to reach the tower easily.
Other news