Top 9 Museums in Ho Chi Minh City - Museums of War, Art and History in Saigon
Mon, 07/11/2016
31204 viewed
0 commented
Still often called by its old name "
Saigon"
Ho Chi Minh City
, in the eyes of many foreigners, is the modern, chaotic and lively city. That can be prominently seen through the images of high-rise buildings, traffic jam, sleepless nights, yummy street foods, etc. But, hidden away in between the streets full of people and modern architecture, visitors are still able to find touches of the old Vietnam. And visiting some of the significant museums in Saigon does help you understand the whole vivid story of a historical and heroic city in the past! Such the historical sites are the strong reminders of the war's horrors and the guerrillas' sacrifices.
While some tourists feel the need to stay around in the city for a long time, others prefer to enjoy the short trips. If you wish to grasp the history of the S-shaped country, don't hesitate to spend time arriving in Saigon's historical landmarks and museums that are chock full of photographs, mementos, and exhibits from the past. Today, we are glad to introduce to you the
top museums in Ho Chi Minh City
which will be surely useful for your trip!
1. War Remnants Museum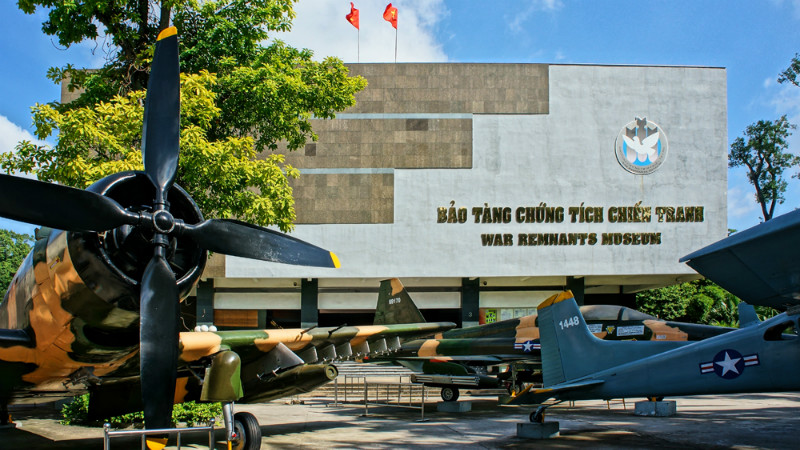 It is hard to say that you are in Vietnam without seeing the scars of the war that the country has endured. By entering one of
the most popular museums
– the War Remnants Museum Ho Chi Minh City, you have quite transformed your normal visit to the city into a memorable and remarkable trip. Established in September 1975 after the end of the Vietnam War, this place should be your top priority.
In general, it primarily has exhibits about the American phase of the war, such as pictures, documents, materials, artifacts, etc. Its existence plays an important role in educating the public, especially the young generation, on the strong will and struggle for both independence and freedom of the country. With approximately 500,000 arrivals each year, the War Remnants Museum is indeed the must-see site for both local and international guests.
Opening Hours: 7.30 AM to 12 AM and 1.30 PM to 5 PM every day
Address: 28 Vo Van Tan Street, District 3, Ho Chi Minh City, Vietnam
Entrance Fee: VND 10,000 per person
Read more
2. Ho Chi Minh City Museum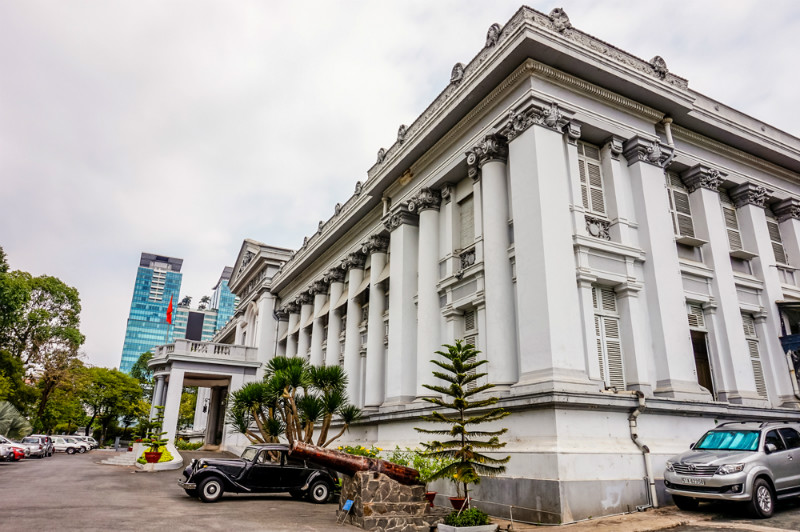 Established in 1975, Ho Chi Minh City Museum, Gia Long Palace, or Revolutionary Museum is a singularly amazing and exquisite building. It leaves tourists from one admiration to another by a lot of the archaeological artifacts from various war periods in Vietnam, ceramics, old maps of the city, as well as displays of traditional marriages of the ethnic minorities. But, it seems to be a pity to overlook the most outstanding items in the museum's collection. These include two wooden river boats which were used in the 13th century. Moreover, the building is also beautified with a calm and beautiful garden that is a popular site for wedding photographs.
Opening Hours: 8 AM to 5 PM from Monday to Sunday
Address: 65 Ly Tu Trong, District 1, Ho Chi Minh City, Vietnam
Entrance Fee: VND 15,000 per person
Read more
3. Southern Women's Museum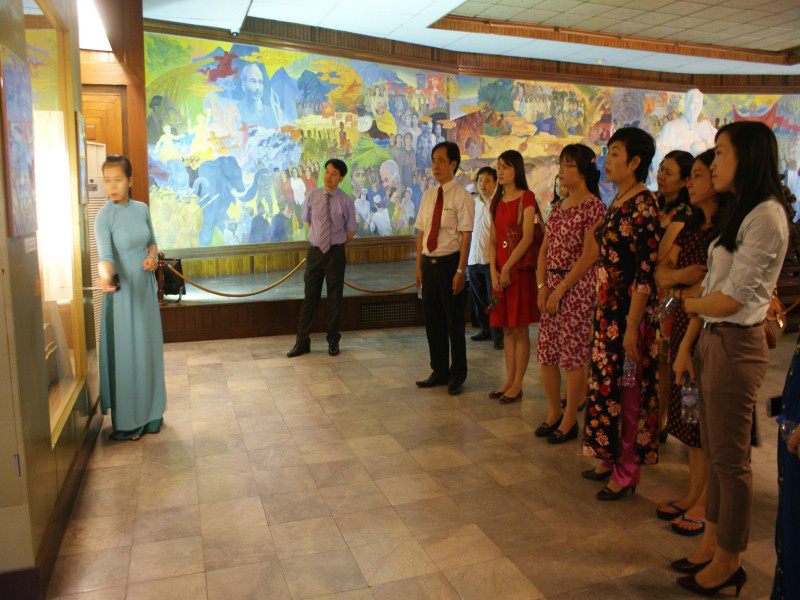 As one of the special and profound museums in Ho Chi Minh City, the Southern Women's Museum was constructed to honor Vietnamese women for their great defense of the nation as well as their contribution to its development. That's why the museum also serves as a center location where ladies in Saigon can organize cultural and educational activities, scientific talks, traditional meetings, and cultural exchanges. It, on the whole, has 3 floors and 10 display halls. One section showcases the traditional clothing worn by Southern Vietnam's women. Another section has a number of photographs about their contribution throughout the periods of war.
There is also a section where pictures, documents and letters about the modern Vietnamese women serving as politicians, diplomats and administrators are on display. Don't forget to stop by a library, meeting hall, and a movie theater inside the museum. The best way to save the meaningful trip is to buy souvenirs from the museum's gift shop.
Opening Hours: 9 AM to 6 PM only Thursday
Address: 202 Vo Thi Sau Street, Ward 7, District 3, Ho Chi Minh City, Vietnam 
Entrance Fee: FREE
4. Museum of Vietnamese History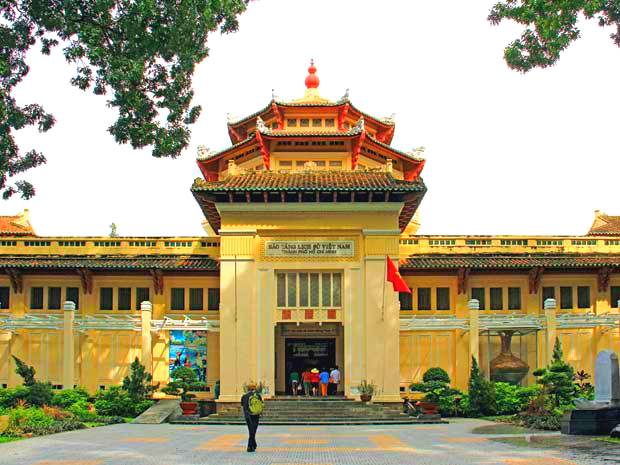 Set beside Saigon Zoo and Botanical Gardens, the Museum of Vietnamese History is worth a visit, thanks to its convenient location, sophisticated architecture and varied collection. Opened in 1929 with the harmonious combination of French and Asiatic influences, both the building and the surrounding gardens do give exceptional escape from the bustling vibe of the city.
What makes it highlighted and noticeable is the wide collection, which covers the country's history from the Prehistoric Period, the Bronze Age (Dong Son civilization) as well as contains artifacts of the Cham and Khmer civilizations. To meet guests' demands, the museum often cooperates with lots of agencies in collecting, preserving, and even displaying the antiquities. It is quite possible to feast your eyes on the water puppet performance – a Vietnamese traditional art – in some special occasions. If you are setting foot on Hanoi, the History Museum here is also similarly magnificent with a far more extensive collection.
Opening Hours: Tuesday to Sunday, from 8 AM to 11 AM and 1.30 PM to 4.30 PM. Except Monday
Address: 25/2 Nguyen Binh Khiem Street, Ben Thanh Ward, District 1, Ho Chi Minh City, Vietnam 
Entrance Fee: VND 15,000 per person
Read more
5. Ao Dai Museum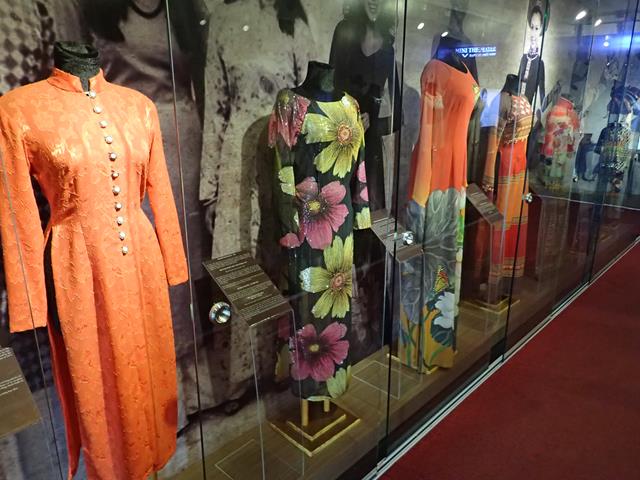 Along with conical hat (Nón Lá), Ao Dai is another prominent symbol when it comes to this beautiful S-shaped country. That's why arriving Ao Dai Museum is always worthy of attention and time. The place is known as the brainchild of a famous designer, namely Le Sy Hoang. His purpose is to share the history of this traditional long dress with any local and foreign visitors, in addition to increasing their awareness of traditional fashion.
Inside the museum, about 30 typical designs of Ao Dai dating back to the 17th and 18th centuries are also on display. Of course, their adaptations are still common today. Young guests are allowed to create and design their own Ao Dai on paper. Further, you can purchase some souvenir dolls in the traditional long dress for your beloved.
Opening Hours: 8.30 AM to 5.30 PM from Tuesday to Sunday. Except Monday
Address: Long Thuan Garden House, Long Phuoc Warn, District 9, Ho Chi Minh City, Vietnam 
Entrance Fee: VND 100,000 per person
read more
6. Southeastern Armed Forces Museum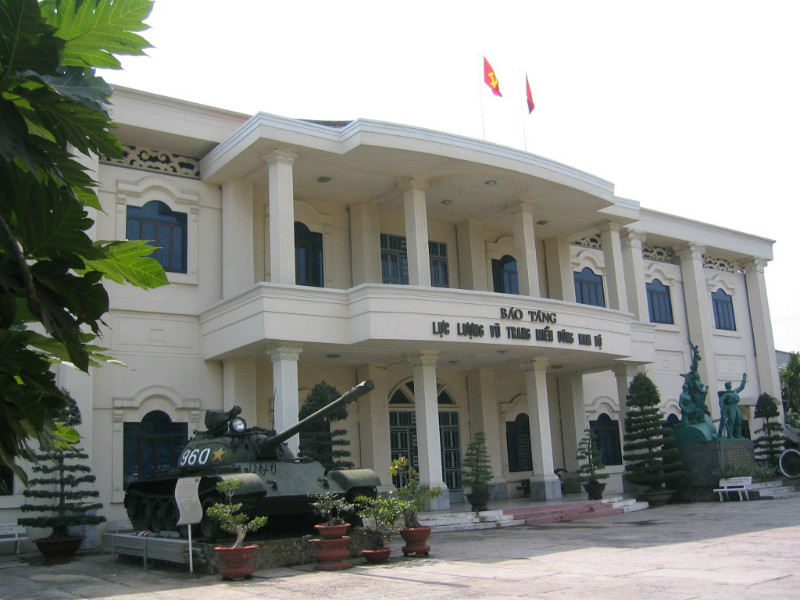 Opened in February 1988 as a typical
war museum in Ho Chi Minh City
, Southeastern Armed Forces Museum impresses tourists by the Vietnamese' resistance to the wars in many stages, from the Chinese occupation, the early Indochina War with France, to the national defense practices. Its attraction is accentuated by 17,500 items, documents and relics of Southeastern guerrillas in the wars. To entice the visitors, the museum always makes an effort to renew displays and provide interesting activities.
There are 2 primary sections: an outdoor display and a military museum. While the outdoor platform mesmerizes tourists with large military equipment, such as howitzer, tank, and gun, the military museum includes memorials of the leaders and heroes as well as model of Cu Chi Tunnels. 
Opening Hours: From Monday to Sunday
Address: 247 Hoang Van Thu Street, Tan Binh District, Ho Chi Minh City, Vietnam 
Entrance Fee: FREE for all Vietnamese. VND 40,000 for foreigners, along with VND 10,000 to photograph.
read more
7. FITO Museum (Museum of Traditional Vietnamese Medicine)
As the first museum of Vietnamese medicine, FITO museum does provide an in-depth glance at the interesting world of the county's traditional medicine, which is heavily impacted by Chinese philosophy. This spectacular building is said to store and display around 3000 items dating back to the Stone Age, such as tools, medicinal herbs, decorative containers, medicinal charts, books, journals and wooden paintings. What leaves deeply in your mind when moving from room to room is the fluid combination of architecture!
The idea is just like a home you can see in the North, blended with different aspects of Hue style in the open air balconies. From the top, there is also a representation of the Cham style. So, there is no denying the fact that why your feeling frequently changes after moving another room. 
Opening Hours: 8.30 AM to 5.30 PM from Monday to Sunday 
Address: 41 Hoang Du Khuong, Ward 12, District 10, Ho Chi Minh City, Vietnam 
Entrance Fee: VND 50,000 for adults and VND 20,000 for children
8. Ton Duc Thang Museum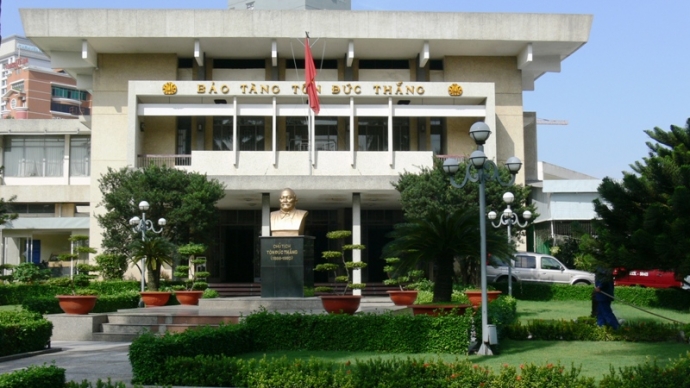 The Museum was built to introduce the life and career of President Ton Duc Thang – the first president of unified Vietnam. Inaugurated in 1988, Ton Duc Thang Museum is where visitors are able to learn more about Uncle Ton and the southerners around the country.
Inside the building, there is a small collection displayed in nine sections. Displays here include photographs as well as exhibits from his hometown, childhood, school and struggle for the country's independence and unification. The museum is frequently visited by those who are fond of the political history of Vietnam and the significant role played by the first president in unifying and modernizing the country.
Opening Hours: 7.30 AM to 11.30 AM and 1.30 PM to 5 PM every day, except Monday
Address: 5 Ton Duc Thang Street, Ben Nghe Ward, District 1, Ho Chi Minh City, Vietnam 
Entrance Fee: FREE
Love Saigon? You should refer some tours here to explore!
9. Fine Arts Museum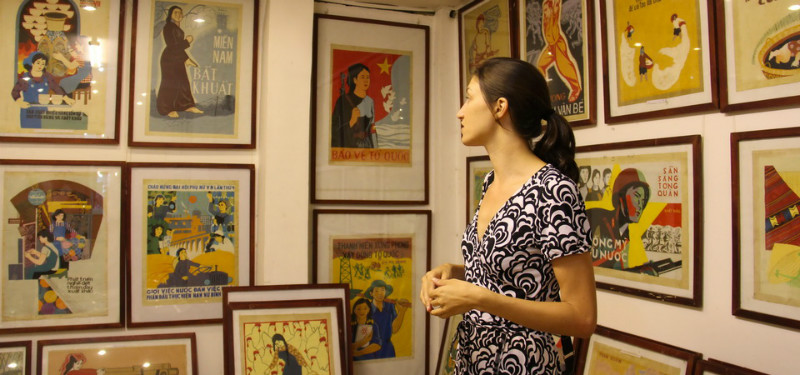 Fine Arts Museum is one of the largest galleries in the city, dedicated to contemporary Vietnamese and international art. Built in September 1987, it stands out as a yellow and white colonial mansion. In general, inside the museum of art, displays are arranged in 3 primary floors. The first 2 floors showcase a collection of paintings by well-known Vietnamese and international artists. Meanwhile, the third floor is considered a repository of art which was created between the 7th and early 20th centuries.
Further, you can also broaden your knowledge and vision by a collection of traditional artworks from many regions of the country. Under the cleverness and skillfulness of talented artists, visitors will gain an insight into the evolving art scene of the whole country for sure.
Opening Hours: 9 AM to 5 PM from Tuesday to Sunday. Except Monday
Address: 97A Pho Duc Chinh, District 1, Ho Chi Minh City, Vietnam 
Entrance Fee: VND 10,000/ adult; 3,000/ child
Read more
Other news