Top 5 Mosques in Ho Chi Minh City
Tue, 22/11/2016
22329 viewed
1 commented
Vietnam gets its name famed for a healthy respect towards many kinds of religions. When it comes to the largest city in the country – Saigon, visitors find it easy to realize that Buddhists, Christians and Muslims around the city are diverse in good numbers, in which all live together in ideal harmony.
While
pagodas and temples
are the places for Buddhists and Taoists to practice their belief,
churches
are where Christians can say their prayers. Temples and churches are dotted everywhere, some of us can wonder where to see mosques – the spots for Muslims? Today, we are really pleased to introduce to you the most must-visit mosques in Ho Chi Minh City serving the Muslim followers through this article. Enjoy!
Saigon Central Mosque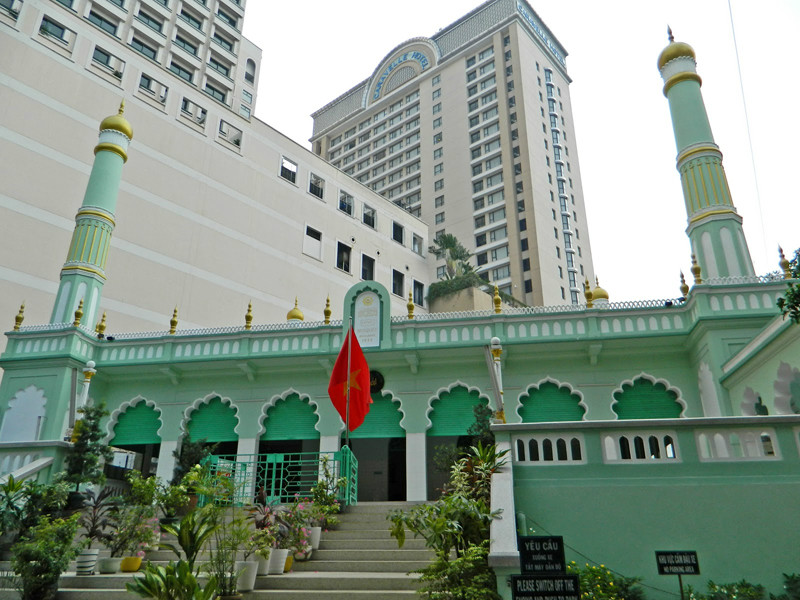 Maybe, this is one of the earlier and more prominent mosques in the city. Built in the 1930s by South Indian Muslims, Saigon Central Mosque leaves a strong impression on visitors by its featured architecture, solemn atmosphere and halal food available right the outside. Originally, the mosque was a place for only worshipers from Southern India who came and lived in the city. But, these days, Muslims around the globe have a right to visit here to worship and practice their belief.
Every Friday is often the busiest time. If you wish to learn more about Muslim culture, arriving in this peaceful place is a good idea. Thanks to the convenience of the shaded verandah and stone floors, visitors are also allowed to sit, read or even take a nap in the summer.
Opening Hours: 8 AM to 9 PM every day
Address: 66 Dong Du Street, District 1, Ho Chi Minh City, Vietnam
Cholon Mosque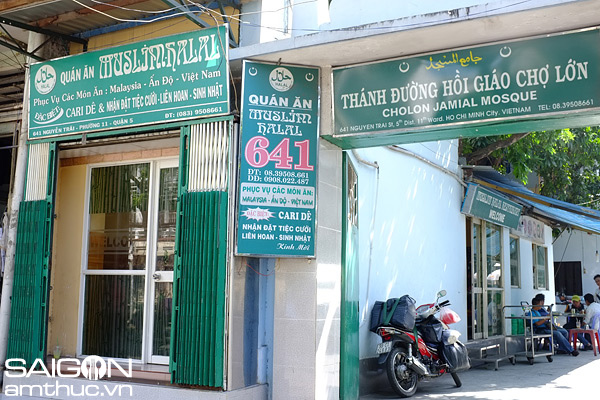 Situated in the midst of Cholon – Chinatown area, it is not hard to see this mosque. Constructed in 1932, Cholon Mosque initially served Muslim communities from Southern India who resided in the area. However, it has opened for the Malaysian and Indonesian Muslims in Vietnam since 1975. What makes it noticeable and striking from the complicated Chinese and Vietnamese pagodas on the same street is the clean lines, simple ornamentation, as well as color scheme of the building.
The best time to pay a visit to the mosque can be around lunch or dinner, because you'll have a chance to enjoy a tasty halal food at the restaurant on the grounds. If you experience solo travel in the first time, Cholon Mosque is quite comfy!
Opening Hours: From Monday to Sunday 
Address: 641 Nguyen Trai Street, Ward 11, District 5, Ho Chi Minh City, Vietnam
Jamiul Islamiyah Mosque
Also known as Nancy Mosque, Jamiul Islamiyah was originally constructed in 1950. Then, it was rebuilt between1980 and 2003. In 2004, the mosque officially welcomed the ethnic Cham minority group and other Muslim followers in 2004. In fact, this is one of the primary Saigon mosques as well as the heart of a sizable Muslim community nearby. What leaves your from admiration to admiration is particularly the devotion of those who come here to pray. If you are hungry, just roaming around the back alleyways and you are easily able to see a halal restaurant, called Pho Muslim. Satisfy your taste with one or two yummy meals. 
Opening Hours: Daily
Address: 495B Tran Hung Dao Street, Cau Kho Ward, District 1, Ho Chi Minh City, Vietnam
Al Rahman Mosque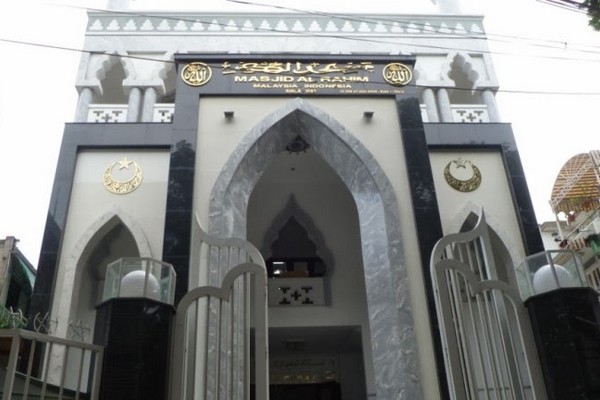 When it comes to the list of top mosques in Ho Chi Minh City, it is a big mistake to ignore Al Rahman. Built in 1885, it is the first mosque around the country. Situated in District 1, it mainly serves the Malaysian and Indonesian groups every weekend. Al Rahman not only keeps the noticeable Muslim symbols (crescent moons and stars) in its design and building, but also comes with pristine and solid beauty, thanks to the walls' magnificent decoration.
Opening Hours: Every day
Address: 45 Nam Ky Khoi Nghia, District 1, Ho Chi Minh City, Vietnam
Jamiyah Islamic Mosque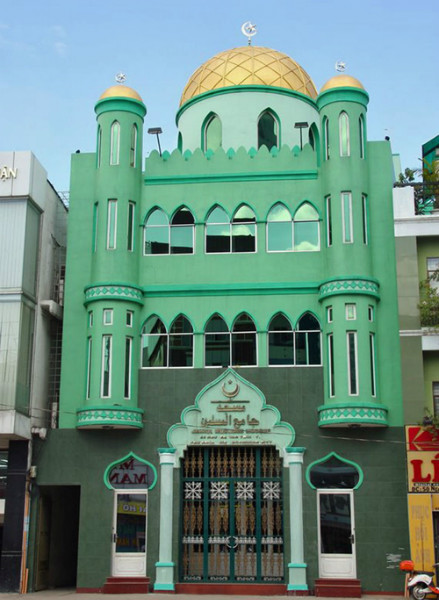 Located in one of the most hectic streets in the city, Jamiyah Islamic Mosque can be easily found and accessed. It has been constructed as a place of divine worship for Cham people who mostly practice Islam. Maybe, the most outstanding feature of this mosque is its architectural overview. There are two distinguishing areas here. While the upstairs of the prayer center is where the believers pray, the downstairs is reserved to teach children.
Opening Hours: From Monday to Sunday 
Address: 52 Nguyen Van Troi, Phu Nhuan District, Ho Chi Minh City, Vietnam
Other news