Top things to do in Tien Giang Province | Tien Giang Top Attractions
Mon, 27/02/2017
3761 viewed
0 commented
Traveling trends of tourists, especially international ones, have dramatically changed in recent years. That means they prefer to stay close to natural hideaways, discover local cultural identities, as well as mingle with community lifestyle for authentic experiences. Thanks to its fresh air, pleasant climate, diverse natural resources, and exquisite scenery, Tien Giang province has quickly become one of the most stunning and attractive tourist destinations in the Mekong Delta region. Whether you choose to participate in Cai Be floating market, visit orchards on isles, or enjoy a My Tho noodle, all leaves you unforgettable memories. Today, let's take a look at
Tien Giang travel guide on top things to do
below!
Time
There are 2 distinct seasons in Tien Giang province. The dry season is between December and April while the rainy season lasts from May to November. Due to the average temperature of 27°C and mild weather, a vacation in this region is easily done all year around.
Transportation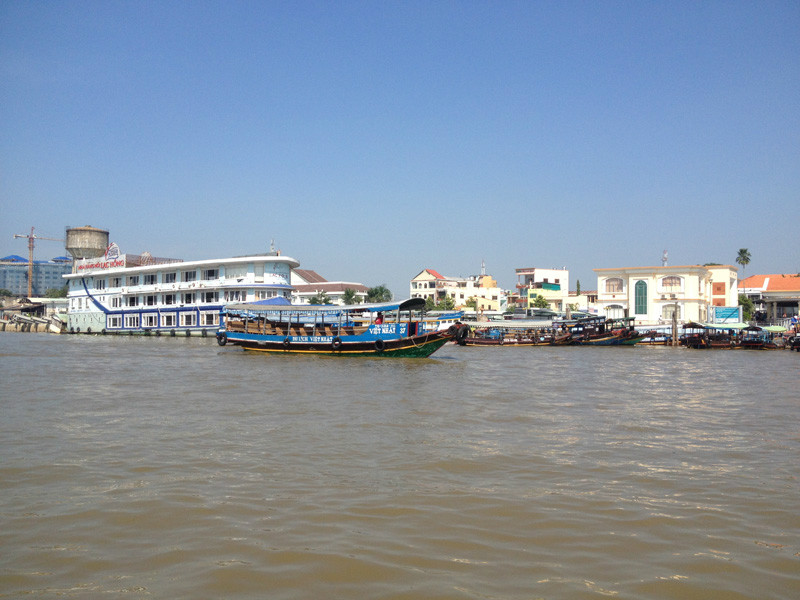 My Tho city, Tien Giang is about 70 kilometers from Ho Chi Minh City, 70 kilometers from Vinh Long, 103 kilometers from Can Tho City, 179 kilometers from Chau Doc, and 182 kilometers from Rach Gia. There are 2 main ways to get to here, including:
By road: Bus system that connects with Chau Doc, Ca Mau, Vinh Long, and other destinations in the Mekong Delta is always available. Make sure to check their routes and prices before catching.
By water: There is a high-speed boat which starts from Ho Chi Minh city to My Tho city and Can Tho every day. Otherwise, you can choose to take boat tours around My Tho.
Top activities
Of course, no trip to Mekong Delta is completed without a visit to floating markets. Situated in Tien Giang river section,
Cai Be floating market
is listed as one of the largest wholesale markets in the country's Southwest region. Every activity takes place on the river in which boat is the main mean transport. The goods for sale are so varied and plentiful that you may be overwhelmed of what to buy. But, the most popular sight is fruits since Cai Be is home to a number of fruit gardens.
The floating market is usually open all day. However, the most crowded time is the dawn (from 6 AM to 8 AM). Make sure to go early so that you can take nice photos about the entire vista. Don't miss a chance to stop by one floating boat in the market, buy fruits or goods, and explore the lives of local people. If you simply would like to enjoy the scenery without buying anything, then enjoying a bowl of noodles and sipping a cup of fragrant coffee in a food store is a good idea! See our
tour in Cai Be floating market
.
Orchards and fruit gardens on the isles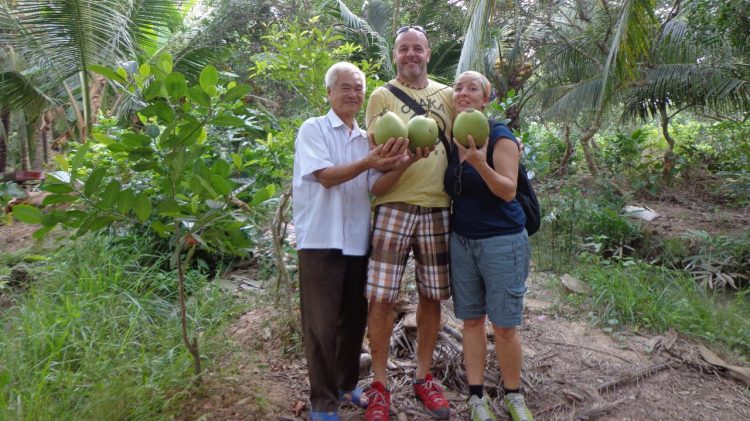 Tien Giang also wins an award for fruit farms. And each season has distinctive types of fruits, such as mango season (March and April), durian and rambutan (May, June and July), etc. When it comes to the famous orchards of the province, Cai Be Orchard should not be missed in this list. Especially, once walking around the orchard, you are able to eat fruits as much as you like. And the entrance fee depends on the current cost of each type of fruit. Needless to say, it is surely an interesting experience when picking fruits on trees and enjoying their sweetness and freshness immediately. If you would like to purchase fruits back home, the owners are pleased to sell you delicious fruits with low prices.
Dong Tam is considered one of the country's biggest snake farms, with over 400 different species of snake. Not only is the farm an attracting place to many tourists, but it is also the flawless destination for those who want to learn more about snake species, their characteristics, physiology, and usefulness in life. Importantly, how to distinguish poisonous and non-poisonous snakes or what to do when accidentally bitten by snakes can be valuable information you can gain after the trip.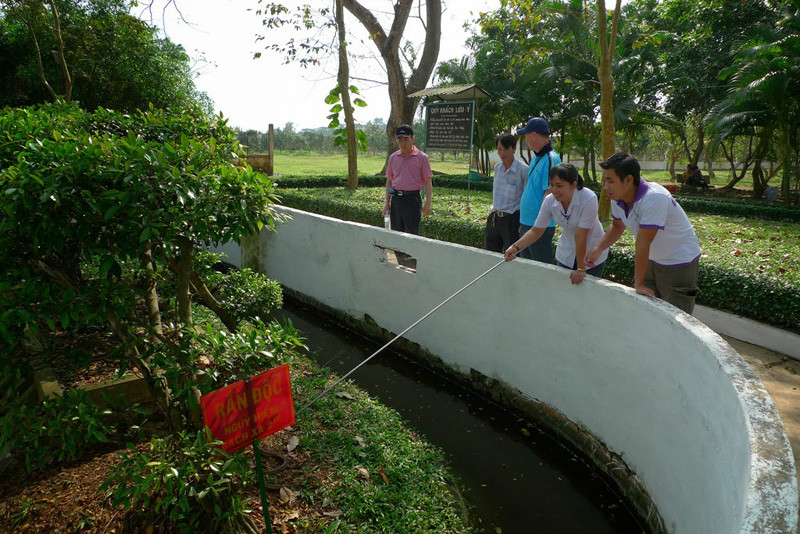 Apart from snakes, it is possible to see lots of other precious amphibians, like giant pythons, crocodiles, cobras, etc. You can start in surprise when watching the cobras raising their ugly head and sticking their tongue out. For sure, dropping by the snake farm is always worth your valuable time as it is a good way to hone your knowledge and skills.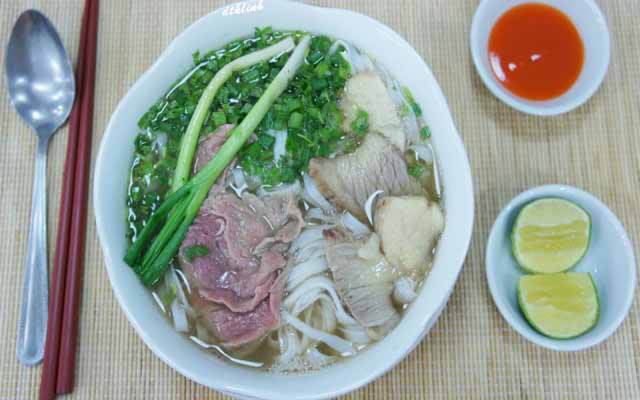 My Tho noodle soup is quite different from Hue beef noodle soup or Nam Vang soup because it is the harmonious mix of soy bean, sweet broth, meat, noodles, lemon, chili, vegetables and soy sauce. Back in the 1960s, a store in the city started to serve this dish by using a secret recipe for the rice noodles. Up to now, its reputation has still become popular and influential in Vietnam.

With just 30,000 VND, you are able to enjoy a wonderful bowl of noodles that the sweet aroma of the broth is likely to come from harmony of the dried squid, meat, and special condiments. It is indeed a traditional dish specific to the South of the country.
Other news