Top 5 Coffee Shops in Hoi An
Tue, 18/06/2019
1339 viewed
0 commented
It is no doubt that you find it easy to watch an array of coffee shops along most of the streets in Hoi An. Actually, the locals here, especially youngsters, love enjoying a cup of coffee and having a gossip with buddies, regardless of whether it is morning or evening. For a morning coffee delight, there is nothing greater than having a seat at a small table, reading the newspaper, sipping coffee, then slowly getting yourself immersed in the heart of the Old Town. On the other hand, an evening is suited to the young generation, who is keen on capturing panorama pictures. The following are
top 5 coffee shops in Hoi An
which will certainly leave you enthralled right at the first time.  
1. Mia Coffee
Mia Coffee becomes an ideal getaway for those who want to escape from the bustling vibe of the main tourist destinations. That's why it usually welcomes a number of both expats and tourists every day. The highlight is that this shop takes a great pride in offering the number one non-Vietnamese coffee in comparison with others in the city. Although it is just small, Mia Coffee is still spacious enough to have a comfy drinking moment with friends. Especially, a wonderful balcony is where you may get a whole view of streets outside. Let the staff know if you want to bring house-roasted coffee back with you. They are happily ready to help you grind as well as package authentic beans.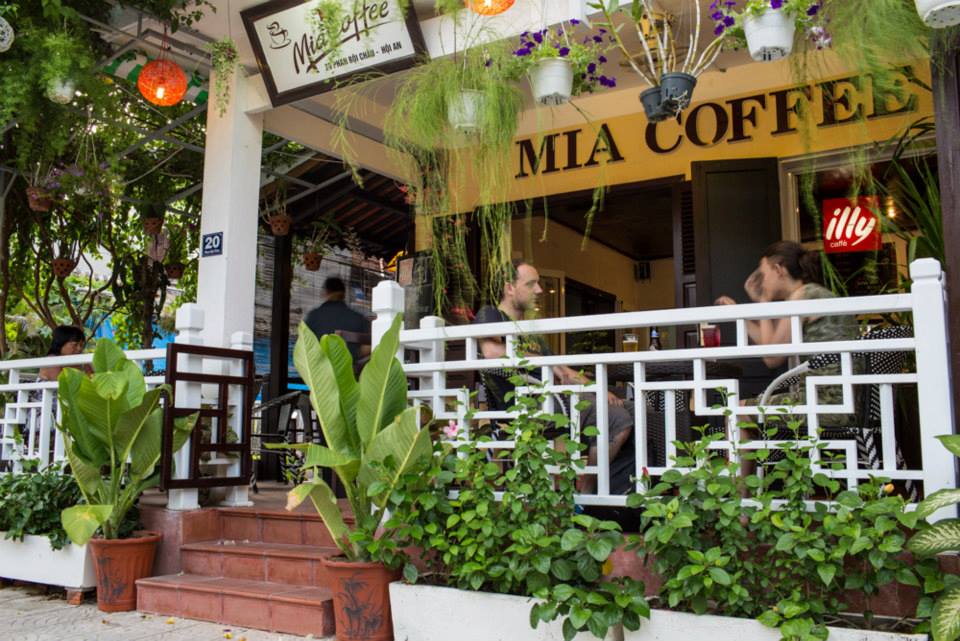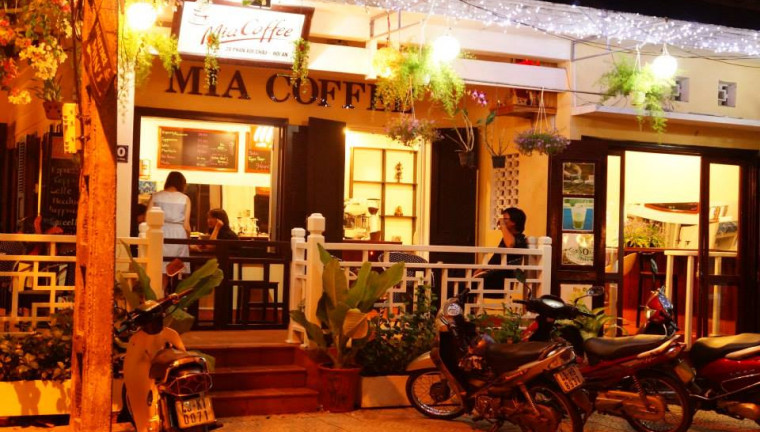 Address: No. 20 Phan Boi Chau Street, Hoi An City  
2. The Chef
Although widely known as a restaurant, the Chef still draws guests' attention by a menu of various drinks. Especially, you have a chance to savor a cup of morning coffee from above. In the third floor, it is easy to feel dazzled with the rooftop that is exotically decorated by colorful lanterns and incredible vibes. Just choose a seat and watch the passers-by now! The rooftop is also full of visitors after 4 PM since this is a perfect time to see the sunset and relax after a long day of discovery. For a peaceful atmosphere, you can descend the stairs to the second floor, where the tables and chairs are nicely arranged for guests to comfortably read books while drinking their coffee.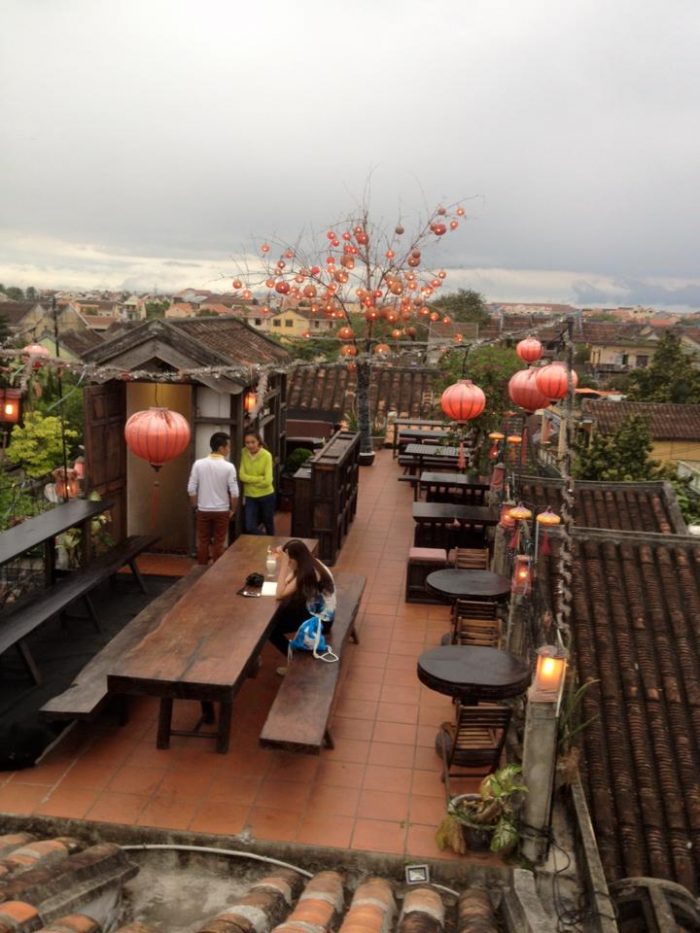 Terrace of The Chef shop
Address: No. 166 Tran Phu Street, Hoi An City  
3. Reaching Out
Reaching Out is an imposing space where you can enjoy great coffee and contemplate its wonderful design. It is easily found on Tran Phu Street, thanks to the classic and pure Vietnamese-style architecture. In fact, the shop is listed as one of the top beautiful, romantic, and unique cafés in the city. All the decorations, furniture, and tools are simple, traditional, and elegant. A charming hand-painted sign "The beauty of silence" on the wall is exactly what you feel after having a seat in the shop.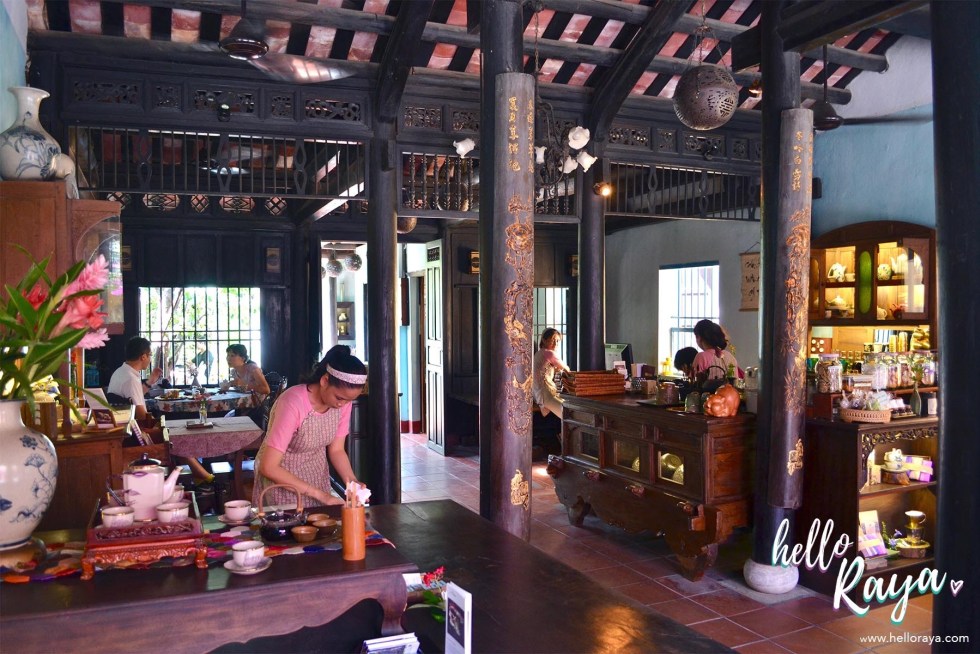 Image by helloraya.com
Address: No. 131 Tran Phu Street, Hoi An City  
4. Cocobox
Cocobox is known as a harmonious combination of a rustic café, farm shop, and juice bar – a notable and recognizable model in Europe at present. The shop wins an award for the most unique specialties, made from the local ingredients, like homemade jam, organic Robusta coffee, and so on. Regardless of whether you would like to try cool fresh juices, blended smoothies or simply have a western-style breakfast, Cocobox is trusted to make your satisfaction reach the top-notch position.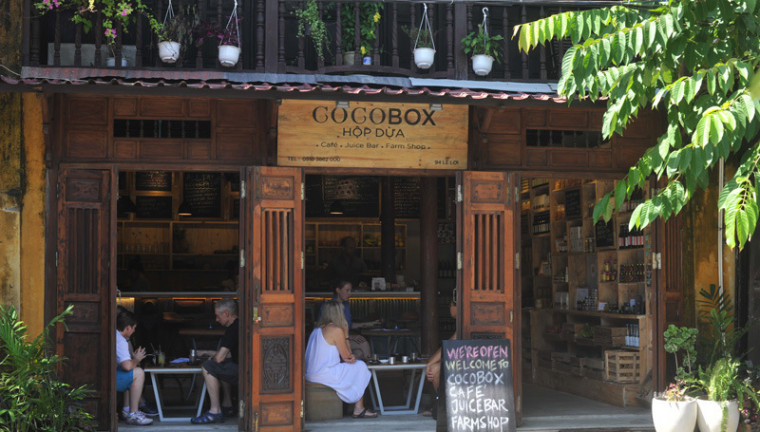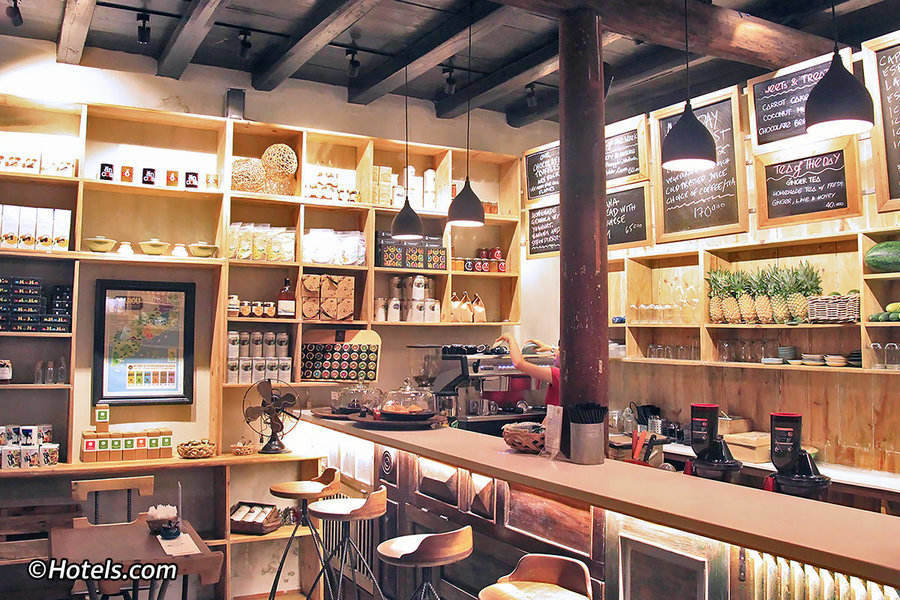 Image from Vietnam-guide.com
Address: No. 94 Le Loi Street, Hoi An City
See
some Hoi An tours tours from Viet Fun Travel
5. Cargo
Despite the fact that Cargo Club has just been open for a short time, it has still become famous all around
Hoi An City
, among both local and foreign tourists. At the first sight, you will easily fall in love with the club's vast and modern space which maintains the tranquil and antique styles of the city. Thanks to the simple, elegant and white decoration as the main motif, Cargo helps you feel open and relaxed after setting foot inside. Another plus of the club you should not skip is the diversified and abundant menus at affordable prices, including cakes, ice-creams, snacks, cool drinks, etc.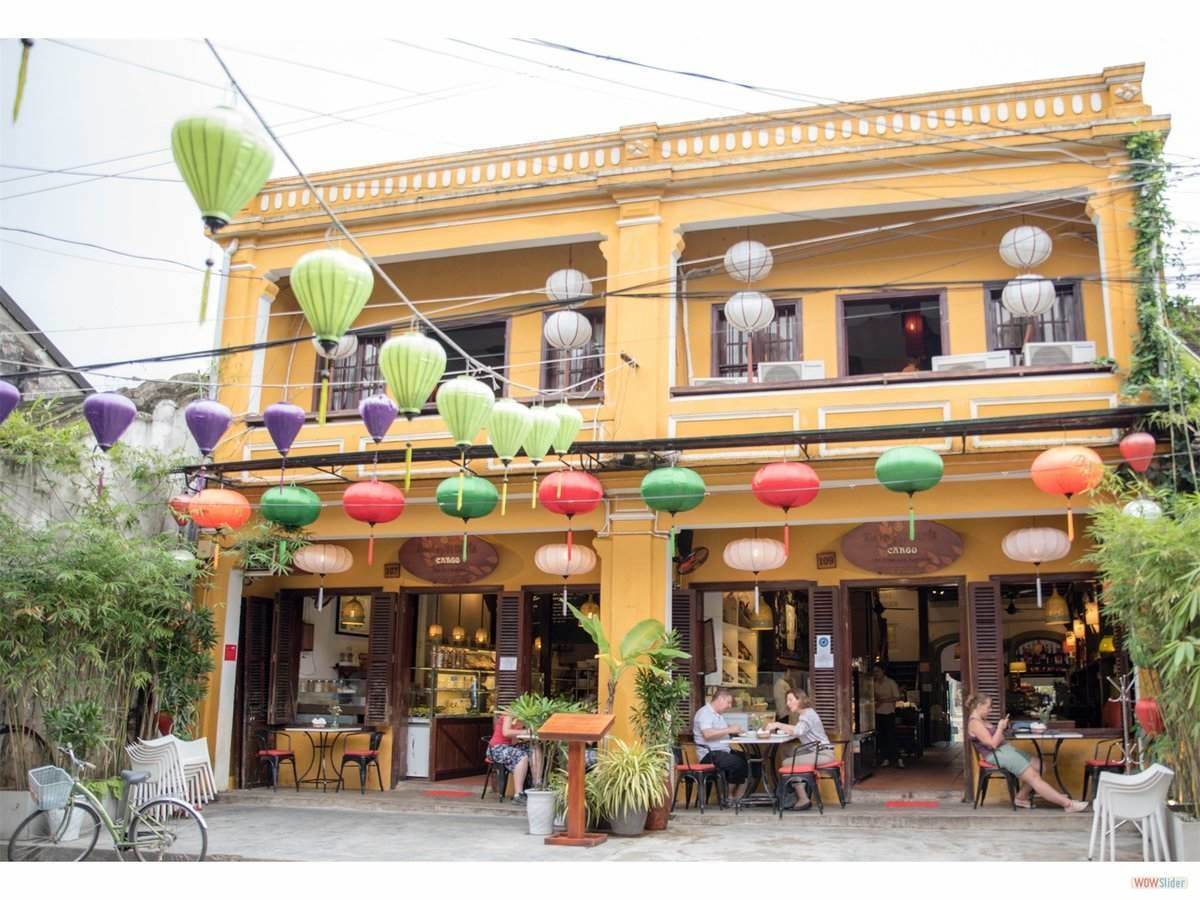 Address: No. 107 Nguyen Thai Hoc Street, Hoi An City
Other news