Top things to do in Hue City | Hue Top Attractions
Wed, 01/03/2017
5193 viewed
0 commented
Hue, one of the most attractive destinations in Vietnam, is famous for a vast number of historical places. When you pay a
visit Hue
, you will be immersed yourself in the tranquil and peaceful atmosphere as well as the picturesque place. Below are the high recommendations when you make up your mind to spare time in Hue.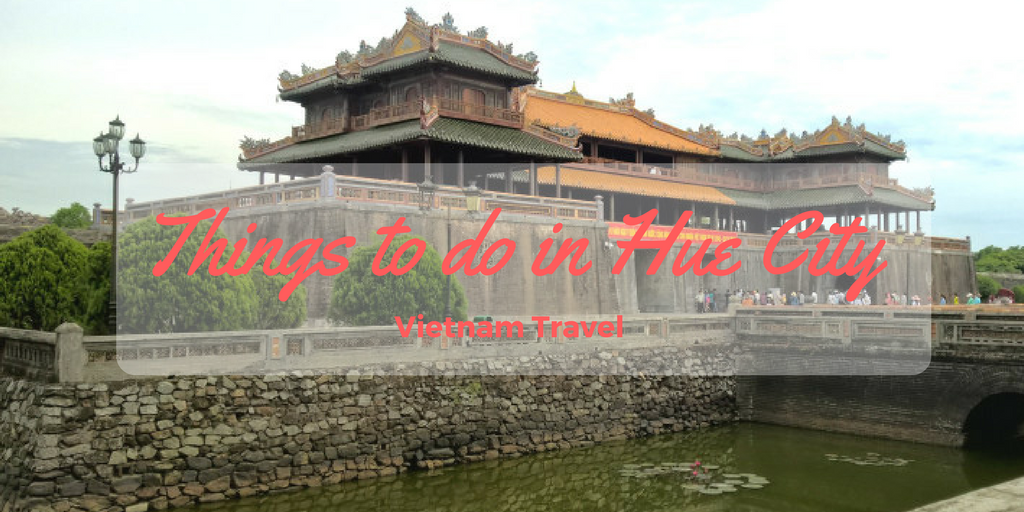 How to get to Hue city
Plane:
There are lots of daily flights from
Ho Chi Minh City
and Ha Noi to Hue City such as Vietnam Airlines, VietjetAir, Jetstar with the price of 900.000 VND for one way ticket.
Train:
If you would like to have exposure to unforgettable experience along the way to Hue City, the train is exactly a must-try means of transport. The price of train tickets in details as follows:
- Ha Noi - Hue: 350.000 - 800.000 VND, subject to seating options
- Ho Chi Minh - Hue: 400.000 - 1.200.000 VND, subject to seating options
Sleeper​ Bus:
is the most popular vehicle. In fact, the ticket price and quality are quite the same among the bus firms. Let take a look at the ticket price of these firms such as Phuong Trang, TheSinhTourist or
our Open bus service
In Ha Noi, you can catch a bus at such stations as Giap Bat, Nuoc Ngam, Luong Yen with the ticket price of roughly 300.000 VND
In Sai Gon, you can do it at Mien Dong station with the price of 450.000 VND.
Please keep in mind that you should book in advance or contact the firm in case the tickets are sold out.
Get around Hue City
: I highly recommend that you
hire a motorbike
to move and explore the whole of Hue. The price fluctuates roughly 100.000 - 150.000 VND/per motorbike/ per day. Speaking of Imperial Citadel, you should try cyclo to experience so-called austerity here.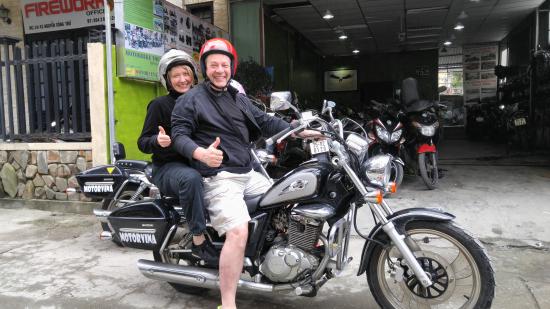 Places to visit in Hue City
Imperial Citadel: Being one of the most ancient and invaluable historical monuments among Hue Heritage Site and recognized by UNESCO as the World Cultural Heritage on December 11th, 1993. 100 years later, there has been just a few of giant architecture buildings in Imperial Citadel but they still remain magnificent features of old dynasties. Imperial Citadel is quite large; hence, you should spend a quite long time or even one day to explore it in the perfect way. Honestly speaking, both external and internal foreigners have never left this place of interest behind when they visit here.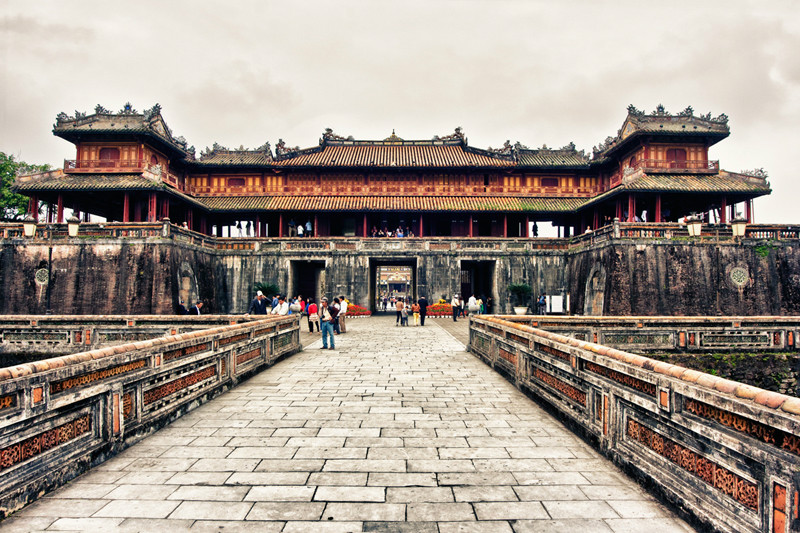 Huong River: the symbolic feature of Hue City because the poetic river is the pride of Hue tourism. In the evening, among the cool atmosphere, you should buy a ticket (whose price is roughly 50.000 VND) to ride a boat and catch a total view of the Imperial as well as listen to the rhythms whose bring you back to hundreds of years ago.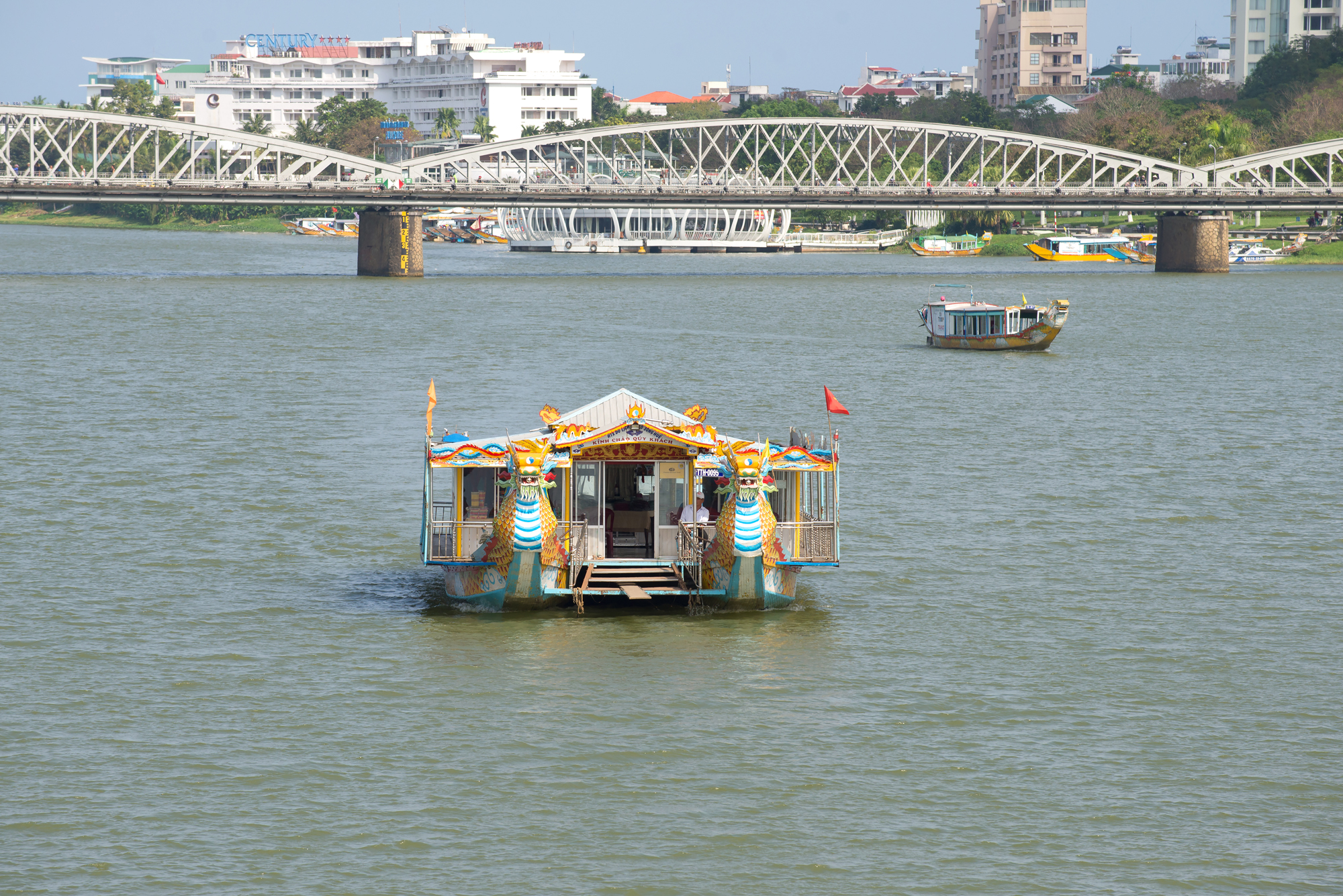 Ngu Binh Mountain: Except for Huong River, Ngu Binh Mountain is the second natural gift of Hue. For hundreds of years, Ngu Binh Mountain has been becoming the symbol of Hue nature. On the top of Ngu Binh Mountain can you take a view of most of the famous destination and poetic settings in Hue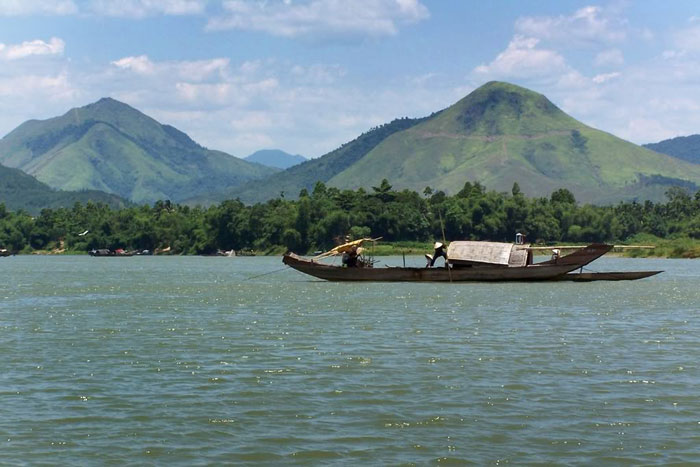 Hue Museum of Royal Antiquities: (located in Long An Citadel - the most majestic one of Nguyen dynasty): displays collections of ancient items, bonnet, and gown of Nguyen lords. The architecture remains attracting and conventional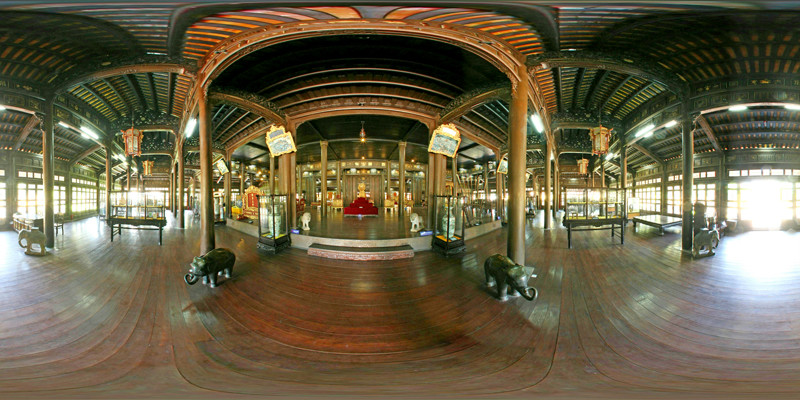 Mausoleums: there are three ones known as Tu Duc, Ming Mang, and Khai Dinh Tomb. When you pay a visit to Hue City, do not forget to come across those ancient monuments. They all possess unique features and interesting historic stories. However, they are often located in many different places, in the suburbs of Hue City.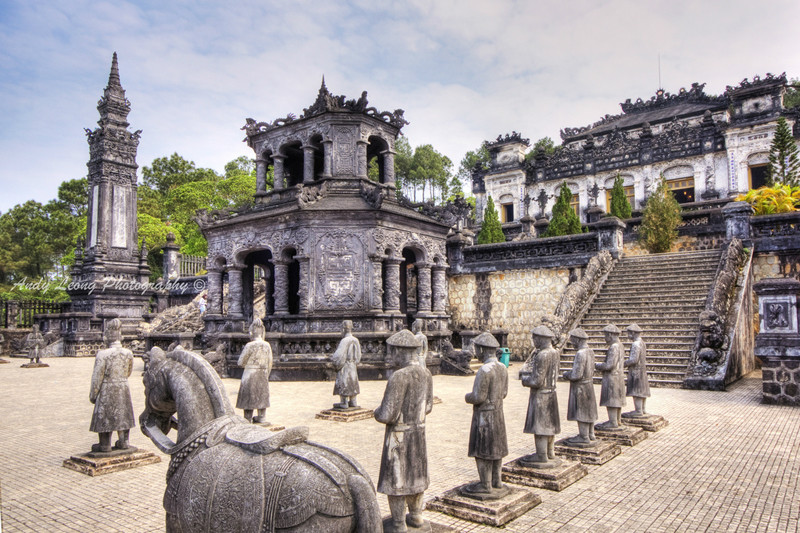 If you are Buddhist believe or have passion for discovering those pagodas, do not forget to visit such destinations as Thien Mu Pagoda, Huyen Khong Pagoda, Tu Dam Pagoda and Thien Lam Pagoda.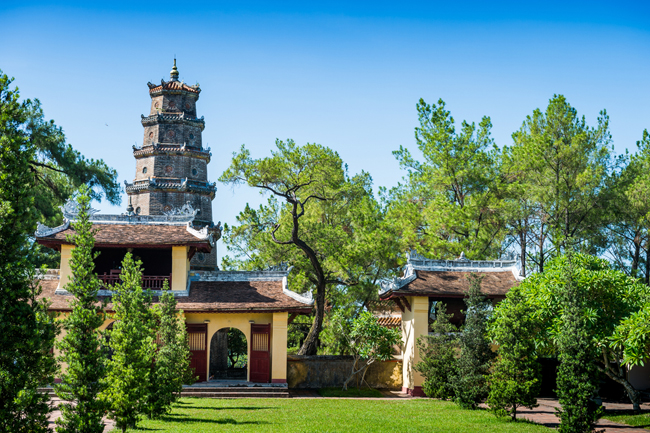 Thien Mu Pagoda
Lang Co Beach, Thuan An Beach, Canh Duong Beach are the affable ones of Hue City. Along the Coast, there is gourmet and delicious local cuisine. They all feature unique flavors.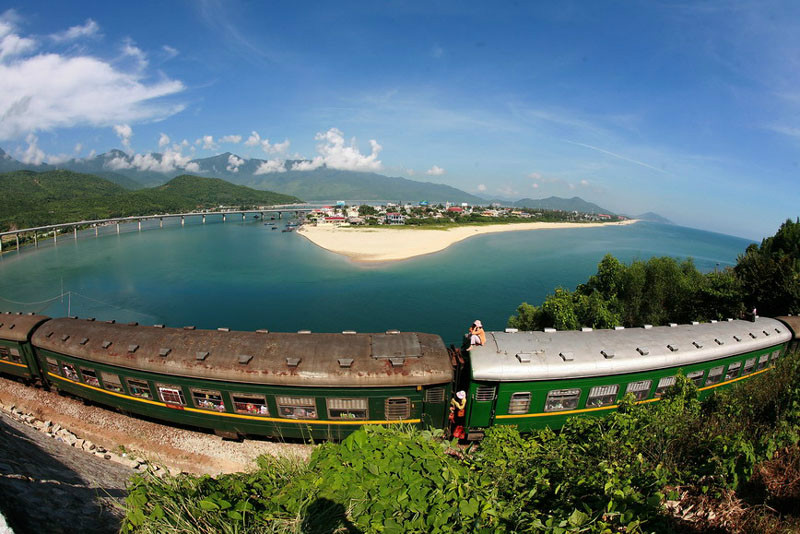 Lang Co Beach
What to eat in Hue?
Speaking of the Hue cuisine, below are the must-try dishes for tourists:
Baby basket clams rice: You can try it in sidewalk vendors. The price is very affordable and they taste quite strange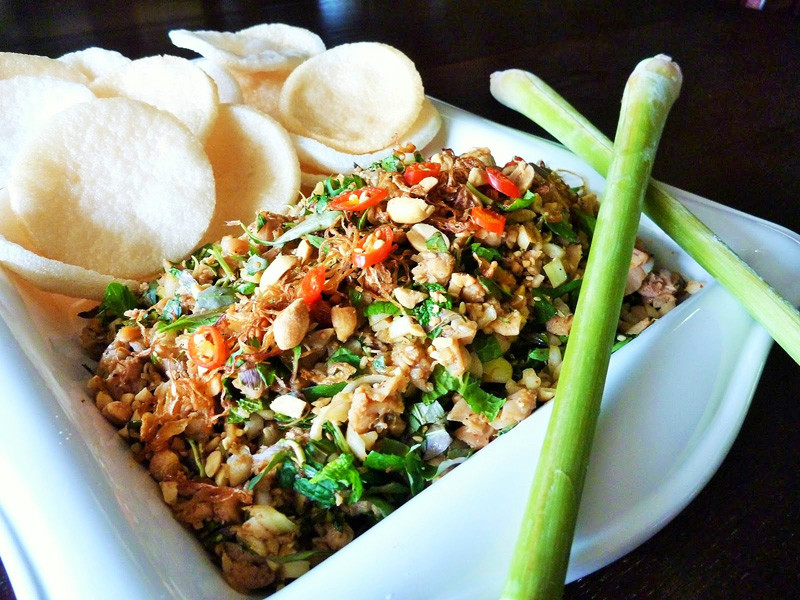 Hue beef rice noodles: You can find this name quite familiar; however; it tastes very strange in Hue. Among the white noodles are crab meat and pies. Those pig's feet are well stewed with a few spices such as sauce, lemon, and chili. Such dishes are pervasive along the streets in Hue City.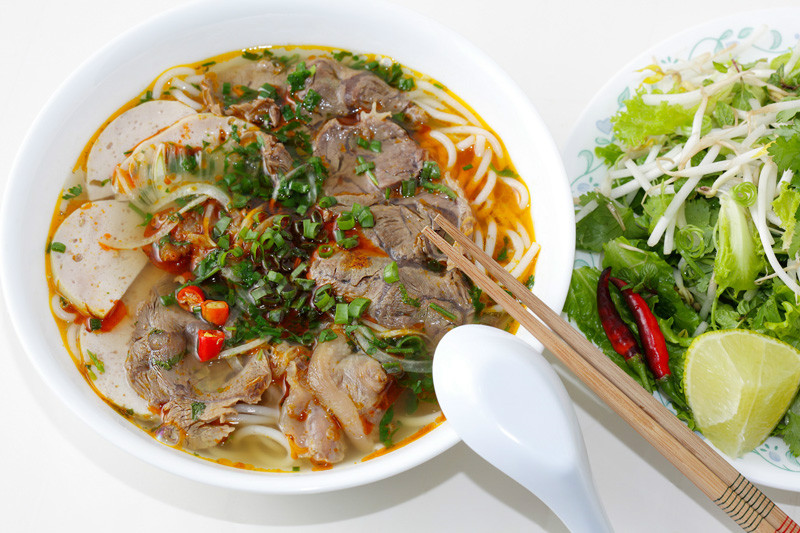 Bloating Fern-shaped cake: Hue people are interested in eating this kind of cake and even it is becoming their habit. Apart from sidewalk vendors, there are many Bloating Fern-shaped cake streets such as Ngu Binh Street, Nguyen Binh Khiem Street…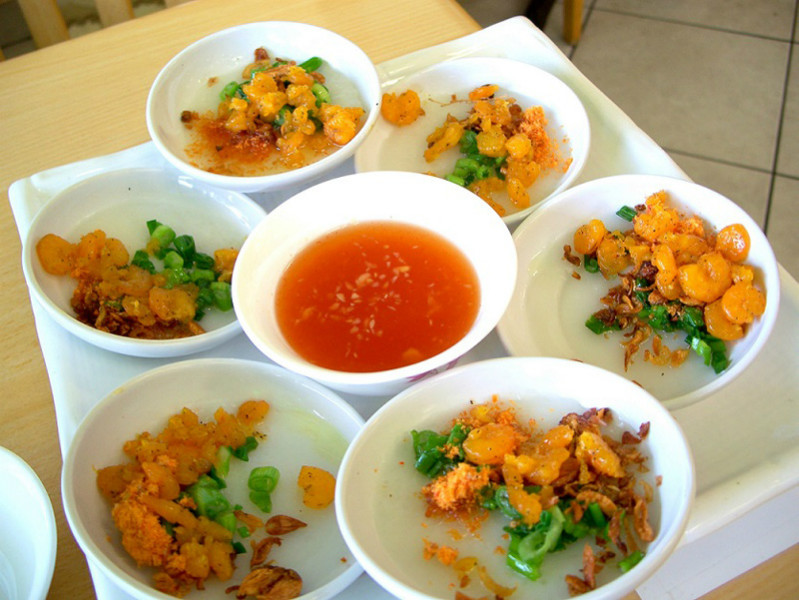 ​
Rice dumpling cake: In Hue, there are a variety of Rice dumpling cake stalls; however; Mu Do's is the most popular. Here is the address: 71 Nguyen Binh Khiem Street.
Pancake: Made of the mixture of rice flour, water, and chicken eggs with several spices such as onion, sauce, salt, shrimp, beef, bird meat and so on.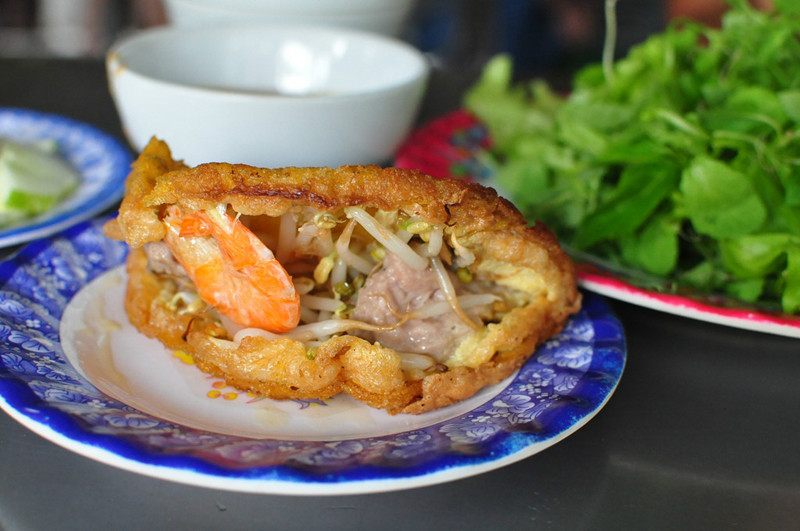 Other news