​Mekong Delta or Halong Bay: Which is more attracted…find out NOW
Mon, 15/07/2019
2750 viewed
0 commented
Have you ever heard a tale of two water worlds?
If you want to witness it with your own eyes, mark Vietnam as your next destination. This small country with its urban allures, centuries-old history, and rich culture has attracted visitors from all places. However, it's the striking landscapes in Vietnam that truly take people's breath away and leave them speechless.  
Of all picturesque and stunning sites, there are two places usually described as two water worlds: Mekong Delta and Halong Bay – each has a very distinctive charm that none of us finds resistible. A trip to both destinations would be awesome!  
But, if you have to choose,
Mekong Delta or Halong Bay
…which journey is perfect for you?  
Make your choice!    
Mekong Delta vs. Halong Bay


#1: Things to do
Is Halong Bay worth your visit?
The name 'Ha Long' means 'Descending Dragons'. From Hanoi, it takes you four hours to reach this incredible destination.
Halong Bay
is a spectacular seascape fascinatingly sculpted by nature during the Gulf of Tonkin event – this wonder is dotted with over 1600 islands in which some stunning large caves are reserved for tourism. The biggest one is Cannon Fort, a wooden cave which is located on Cat Ba, the Bay's largest island. Head to Cannon Fort and you can capture an astounding panorama from Cat Ba Island's a vast array of jungle-clad hills to the karst-punctuated sea.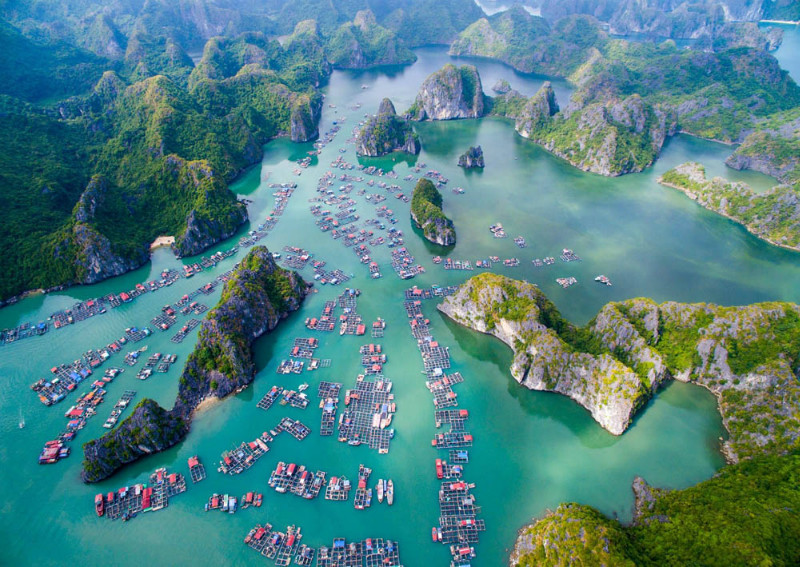 Lan Ha in Halong Bay  
The best way to enjoy this UNESCO World Heritage is to take a trip by boat or cruise ship. The first choice is landing on Dragon Gold cruise for a luxury journey. If you travel with a big family, then opt for Halong Bay tour on Glory cruise. For some romantic elegance, a voyage on Pelican cruise is an awesome option.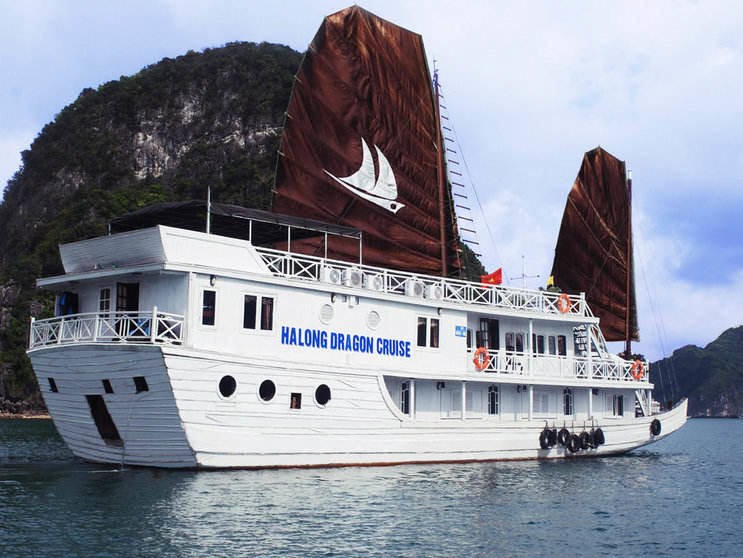 Halong Dragon cruise  
Once setting your foot to the Bay of Descending Dragons, you should not let anything out of sight because plenty of tourist spots are waiting for your exploration, such as forested islets, limestone cliffs, secluded bays, and hidden lagoons; plus, more activities are prepared for you to participate in like kayaking and swimming. Never miss fun barbecue experiences under a blue sky as soon as you step on the coastlines of Ba Trai Dao (Three Peaches) Beach or Soi Sim.  
Visit some fishing villages at Ba Hang, Cong Dam, Cua Van, Lan Ha or Vung Vieng to learn about the fishing way of the locals here: from spreading the net to baiting a hook, etc.
Do you like Halong Bay?
Check some tours here
Now, it's time to discover the magic of Mekong Delta…
Here comes the flatland which is intertwined by land and water, making it the most ideal area for growing rice; that explains why the south is called the 'rice bowl' of Vietnam. Besides, Mekong Delta is popularly known as the biggest fruit basket of the country thanks to its alluvial-rich soil. Heading closer to the southern region, numerous lush orchards (mango, papaya, pineapple, dragon fruit, banana, etc.) start displaying in front of your eyes. Furthermore, lots of ecological reserved destinations – where over 1,000 animal species are recorded – are founded in this area and some of them are available for sightseeing.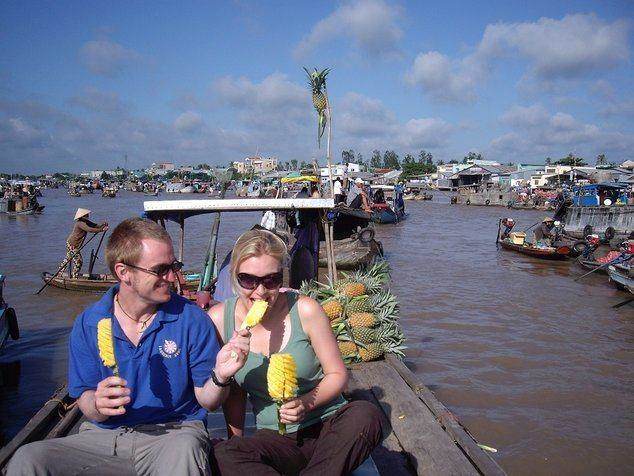 Cai Be Floating market  
Described as a world afloat, the locals' life and activities in the Delta revolve mostly around the waterways. For the best experience with this wetland, Viet Fun Travel suggests you hopping on a wooden sampan (boat) from My Tho and exploring a day on the river. Never miss a chance to visit Vinh Trang Pagoda, an ancient architectural gem of the south reflecting a variety of building styles (Vietnamese, Chinese, and Angkor) which is definitely worth your time.  
While admiring the magnificence of the Mekong landscape, it's a good idea to stop at Thot Not Bird Sanctuary, a delightful area surrounded by a vast array of huge bamboos and home to different kinds of bird species, such as resident storks, snowy egrets, and so on. Across Mekong Delta, there are a large number of craft villages in which groups of locals gathering to manufacture traditional products together, like bamboo bird cages, coconut candy, ceramics, etc.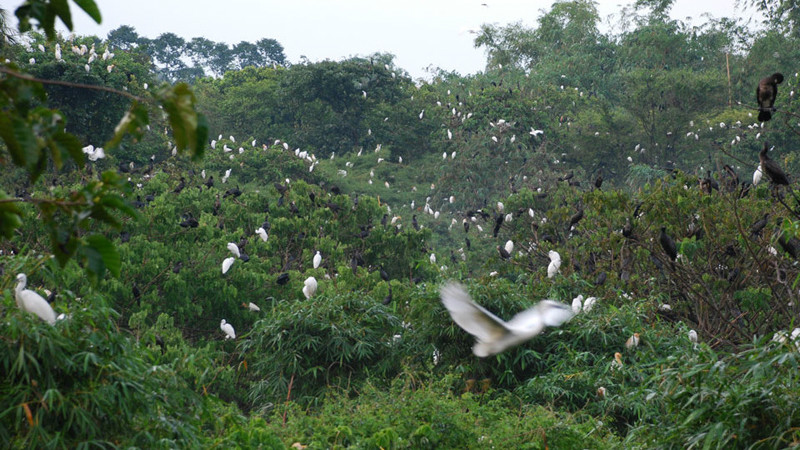 A bird garden in Mekong Delta  
Travel to Mekong Delta and you will have a never-ending journey: from ancient temples, fruit orchards, and water canals to hundreds of rickety bridges; of course never the occasion to enjoy a very special music art form of the south: Don ca tai tu.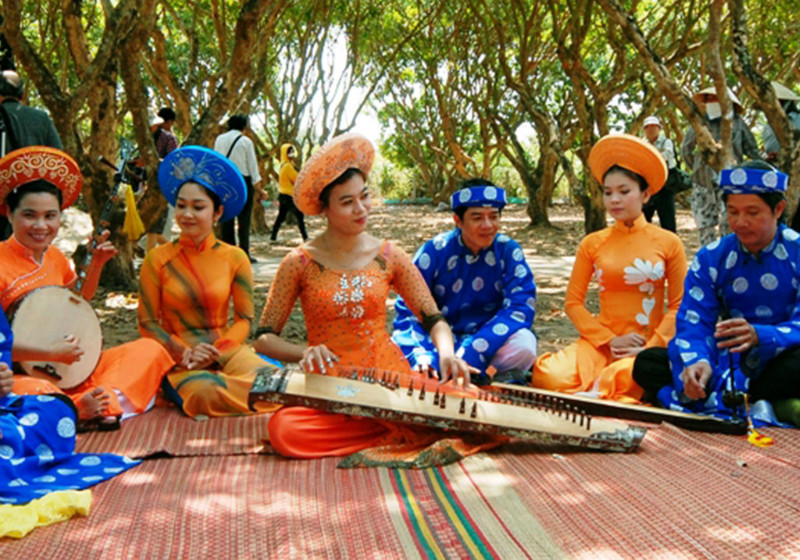 Folk music  
For those who are curious about the rustic, poetic beauty of the flatland in the southern Vietnam, contact Viet Fun Travel for Mekong Delta tour.
Click here to see our Mekong Delta tours
!  
#2: Specialties to try
Vietnamese cuisine is the diversity in culture of each region. If the food of the northern Vietnam has a fresh, light taste influenced with Chinese culture, the south leaves a big impression with its sweet, spicy taste.  
For all seafood lovers, Halong Bay is a great place for some truly extraordinary food experiences. Known for its abundant seafood, Halong Bay Market will surely satisfy all the visitors, even the pickiest ones. The most famous dish our tourist must try is definitely the grilled chopped squid. If you have a camping trip in Halong, a feast with fresh oysters and cold beer is worth tasting.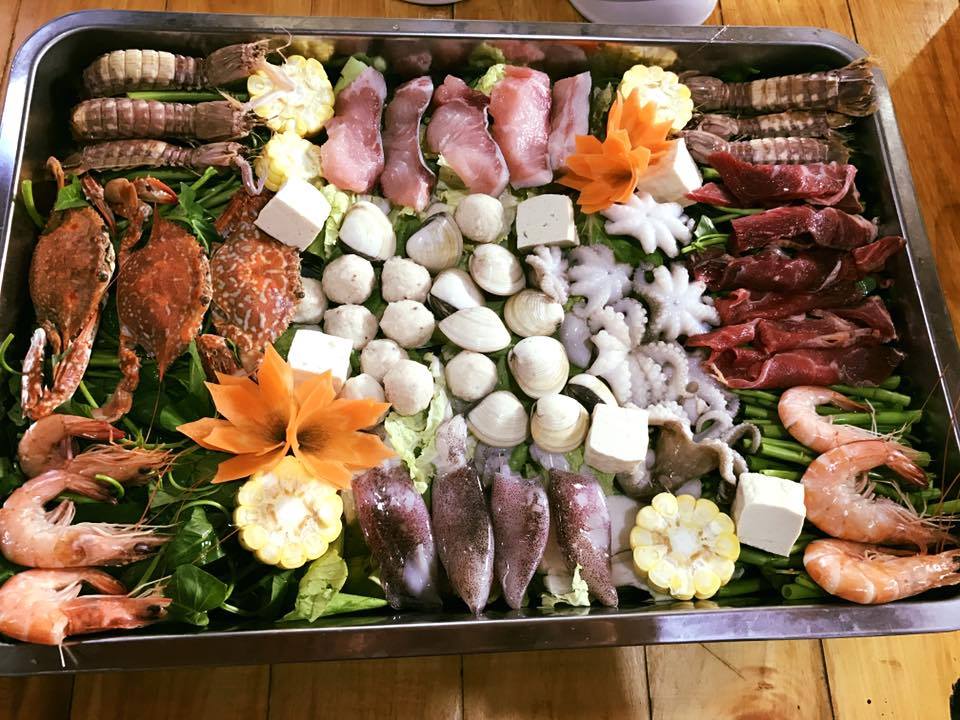 Sea food Halong bay  
There are 12 provinces in
Mekong Delta
which means the food in the south of Vietnam is like a symphony full of colors. But, in case you seek a place offering dishes with the flavor of the deep south, Can Tho is an excellent option. Additionally, visitors should also try My Tho noodles, which are commonly known thanks to its delicious, distinctive flavor; or, you may want to make a visit to a shop in Ben Tre selling a special kind of noddle home-made and cooked with duck meat and ginger fish sauce. What's more? Go to Sa Dec if you're curious about the southerners' fruit gardens!  
So, let's head back to the question:
Mekong Delta or Halong Bay
– what is your decision?  
It indeed depends on your taste! Some will love Halong Bay immediately because they cannot resist the ethereal beauty of emerald isles, karst scenery, and incredible seascapes in every corner, while some greatly feel impressed with the peaceful atmosphere and valuable culture that Mekong Delta offers personally.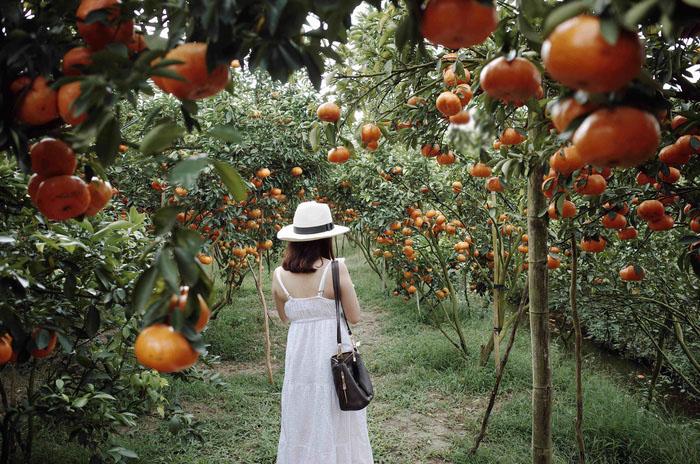 Traveler visit a fruit garden in Mekong Delta  
No matter which place you pick, both Halong Bay and Mekong Delta will remain in your memory for a very long time.
Other news