Tram chim national park Dong Thap- a wonderland of Mekong Delta
Thu, 18/07/2019
2376 viewed
0 commented
Tram Chim National Park - Dong Thap is favored by many tourists and chosen as a wonderful tourist destination to visit in the weekends. The beautiful and peaceful natural scenery here helps visitors forget all the stresses and strains of their work life. Therefore, Tram Chim always attracts a large number of tourists to visit. So, to help you make the best out of your trip, Viet Fun Travel will share with you some tips to visit Tram Chim National Park Dong Thap.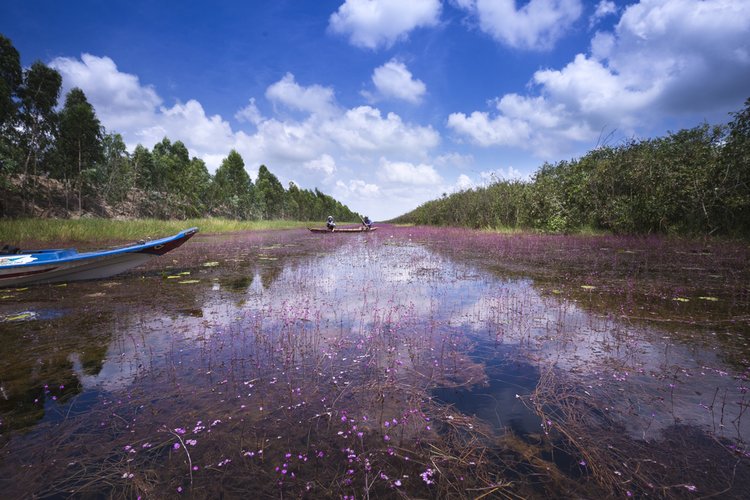 When is the best time to visit Tram Chim national park Dong Thap?
According to the experience of many people who have visited Tram Chim National Park and Viet Fun Travel, the most ideal time to explore here is from February to March of the lunar year. This is the time when birds fly back from their migration so you will have the opportunity to see birds in massive numbers.
In addition, if you want to enjoy the delicious specialty fruits of
Dong Thap
, you can come here from August to November every year.  
Best things to do in Tram Chim National Park Dong Thap you should never skip
There are so many interesting activities in this wonderful land waiting for you to explore but in the case you don't have much time, here are the most recommended activities for your journey. 

Take a boat ride and do sightseeing
One of the most attractive and interesting activities when visiting Tram Chim National Park that everyone wants to experience is taking a boat ride and sightseeing. Sitting on the beautiful small boats floating on the water, you will feel the peaceful atmosphere here. You will have the opportunity to admire the colorful lotus petals with their freshening aroma. And especially, just sitting onboard and watch the birds flutter in the sky will certainly be an unforgettable experience in life.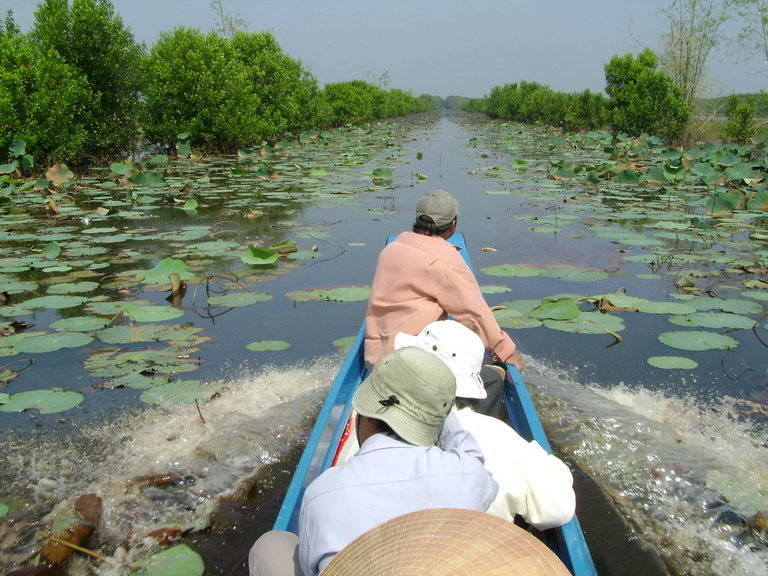 Participate in exciting games
In addition to sightseeing, when visiting Tram Chim National Park, you also have the opportunity to participate in many interesting recreational activities such as harvesting rice, fishing, catching fish, etc. You will feel like you are immersed in the life of local people.
Fishing: Bring your own fishing rod, you can ask the boat to stop and you start fishing, the fish you catch will be taken to the processing place and served right away.
Rowing boat and picking lotus: There are quite a lot of lotus at the stop and boat rental is also available. You can paddle around or pick lotus in the surrounding area. A boat can carry 3 people.
Bathing in the river: You can bring swimsuits to bathe in the river. In many areas, the water is as clean and clear as that of water in the pool. The scenery is so picturesque that just swimming in the river can let you take wowing photos. And also, don't worry about safety here. You will always be equipped with life jacket. If you go for a bath here, remember to tell the rower to stop the boat so that you can jump into the water and enjoy.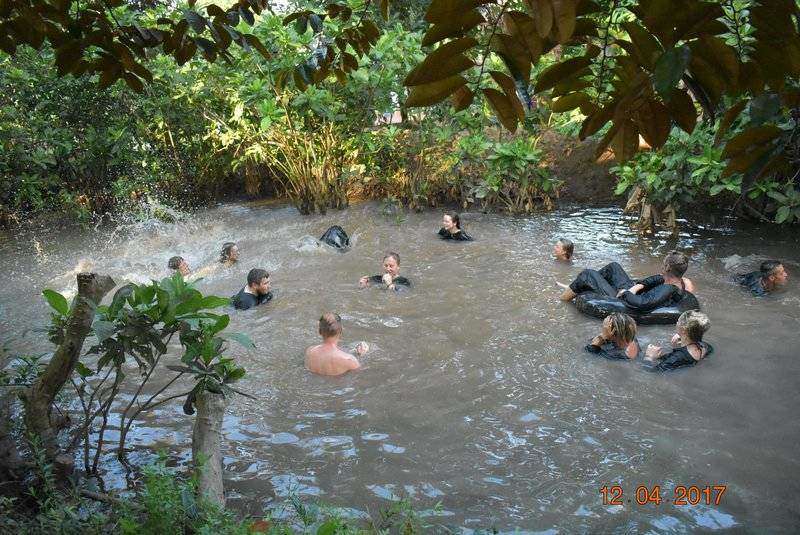 Taking photos with flowers: At the end of November, you will have the chance to witness Hoang Dau An- a kind of flower bloom yellow on the green lavish grass land which is so splendid and colorful. This year, Tram Chim is planning to offer this tour. Instead of looking for rapeseed flowers and buckwheat flowers, try coming here in the flower season, you will definitely have wonderful photos.

Experience the floating water season
Floating water season (or flooding season) from August to November of the lunar calendar (September to December) is the tourist season of Tram Chim National Park. The area is flooded with clear water, lavish trees, pink lotus flowers blooming on water. The supplies become abundant as birds like to gather here for a party.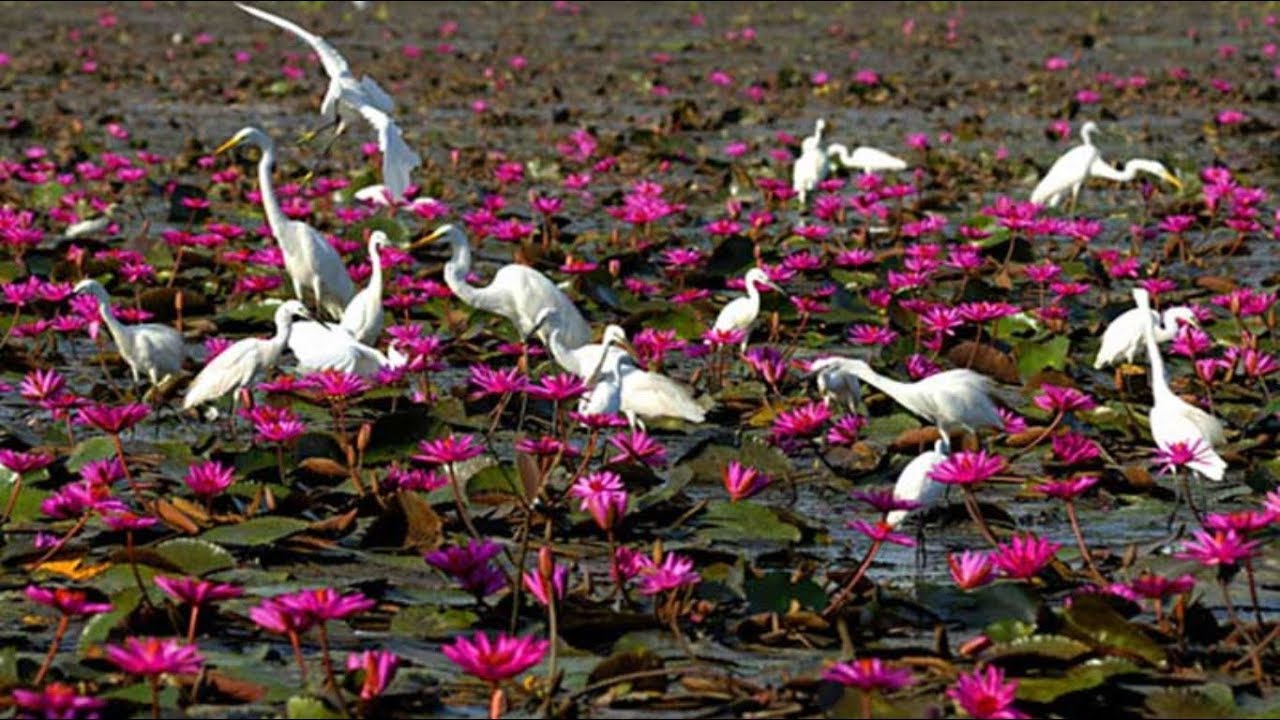 The birds like to gather here for a party in flooding season
This season is also an opportunity for you to take part in interesting activities such as:  Rowing boat and experiencing local life in the flooded area (you will be able to do the livelihood activities of the local people such as placing nets, placing roofing, sheltering, or fishing with Tram Chim Tam Nong ... especially, there is an activity called hunting rats - a specialty of this countryside.
Don't forget to participate in the harvesting of heavenly rice, also known as ghost rice, a very special rice species because in the flood season, other grass-plant species will be submerged by water, only heaven rice is proliferating and growing. Wherever the flood water goes, the rice will follow suit. This will be a memory of the ancient life of Dong Thap Muoi residents.
Also, you can visit the area of migratory birds where they gather and breed with thousands of bird nets, close-up watch the pretty young birds of some species: gongs, snake neck, and some other birds ...
​Do you like Dong Thap and Mekong Delta?
Check some tours to here
.  
See the red-headed cranes in the dry season
In the dry season from December to May of the lunar calendar (January to June) is the season for watching the dance of the red-headed crane in Tram Chim National Park. Because unlike many other birds in the region, the red-headed crane only feeds on the ground so in the flooding season in Dong Thap Muoi, they have to go elsewhere to feed. Therefore, only the red-headed cranes can be seen in the dry season, easily visible especially from February to May every year.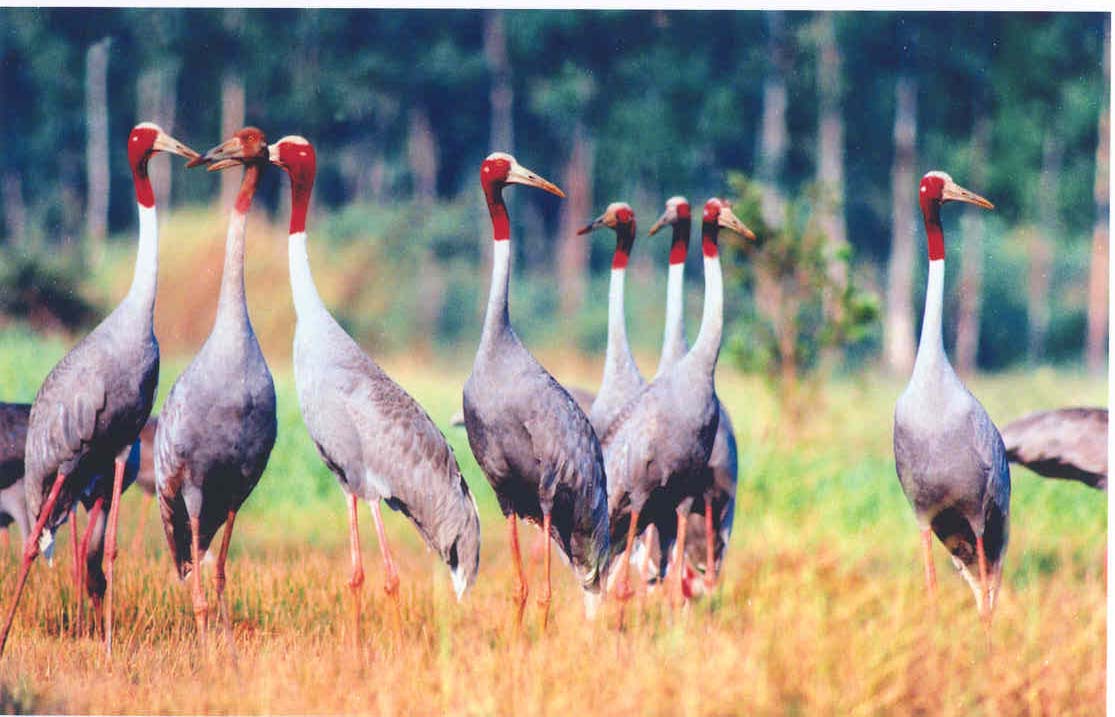 Enjoy special dishes
Wherever we travel, we all want to enjoy the specialties there. And in Tram Chim National Park Dong Thap, there are many delicious specialties waiting for you to enjoy. Some dishes are loved by many tourists such as crispy fried fish, crab hotpot, snakehead fish salad, fish sauce hotpot, ...
Notes when traveling to Tram Chim National Park
You need to bring mosquito repellent.
If you want to take close-up photos of birds, you should wear clothes whose color is the same tone with nature, for example green.
In addition, it is recommended to prepare a pair of sandals to move on the road when you stop at some stations, because the road is a bit bulky, sandal slippers will be easy to scrub.
If you want to swim, prepare clothes to change.
Can bring fishing rod to fish.
Buy more fruit and cakes if you want more to eat. Remember to throw away the garbage at the right place.
If you have any questions about traveling to Tram Chim national park Dong Thap, don't hesitate to contact us by commenting below. We will contact you as soon as possible.
Eventually, Viet Fun Travel wish you a very happy and unforgettable trip!
Other news