Things to do in Tra Vinh – What you should not miss
Mon, 08/07/2019
3772 viewed
0 commented
Although Tra Vinh has plenty of charm, its name is mostly invisible in most of the travel plans. The town is a harmonious combination of the old and the new on a manageable scale. Located in Mekong Delta, bordering with Soc Trang, Vinh Long and Ben Tre, Tra Vinh is popularly known as the land of Buddhism with more than 150 pagodas and a number of religious sites. Hence, the trip to Tra Vinh brings you close to the magnificence of colonial architecture mixed in with Vietnamese and Chinese pagodas as well as the older Khmer temples.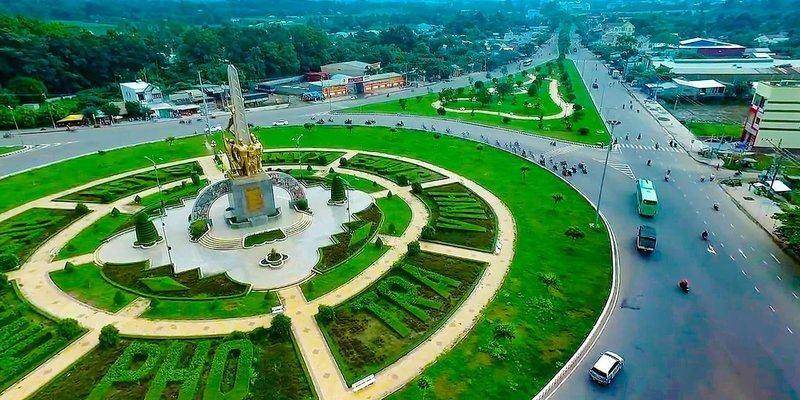 Generally, one of the top
things to do in Tra Vinh
that catches much attention from visitors is riding a bike around the town and the surrounding countryside to visit many various sights. For them, this is a big part of the pleasure while in here.
Even though Tra Vinh is not on your list of the Vietnam travel itineraries at first, if you want to explore
Mekong Delta
in depth, a
Tra Vinh
tour should be considered!  
A good glimpse at Tra Vinh
Located about 200 kilometers from Ho Chi Minh City, Tra Vinh is widely popular by variety of temples and pagodas with Khmer's design.  
Coming here, you find nothing, but many originally religious architecture of Khmer ethnic communities, Kinh locals and Chinese people. Like Soc Trang, temples and pagodas are a big magnet in the province. Furthermore, the glorious beaches, lush fruit gardens, and eye-catching mangrove forest make Tra Vinh become an interesting place to visit. If you are fond of spiritual tourism combined with ecotourism, then there is no wrong with this place.  
In fact, Khmer civilization and culture flourished in Tra Vinh and then around the Mekong Delta in both the 11
th
and 12
th
centuries. For us, traveling to the province is just like the spiritual and cultural journey where your eyebrows will be raised by more than 150 Khmer pagodas and about 60 Kinh and Chinese temples, which were constructed with the ancient architectures.  
Tra Vinh is largely ignored by travelers. So, if you like a peaceful place without crowds, then book a one or two-day tour to this destination now. It's also a flawless spot to take a rest during the trips to other popular delta towns like
Can Tho
and Vinh Long. At that time, you can find the tour to Tra Vinh more rewarding, too.  
Recommendations on top things to do in Tra Vinh
#1: Pay a visit to pagodas and temples
Ethnic Khmer people mainly make up a majority of the population in Tra Vinh province. So, Khmer temples are often seen here, which are very immense and glittering. These places are home to not only monks, but also sometimes white storks.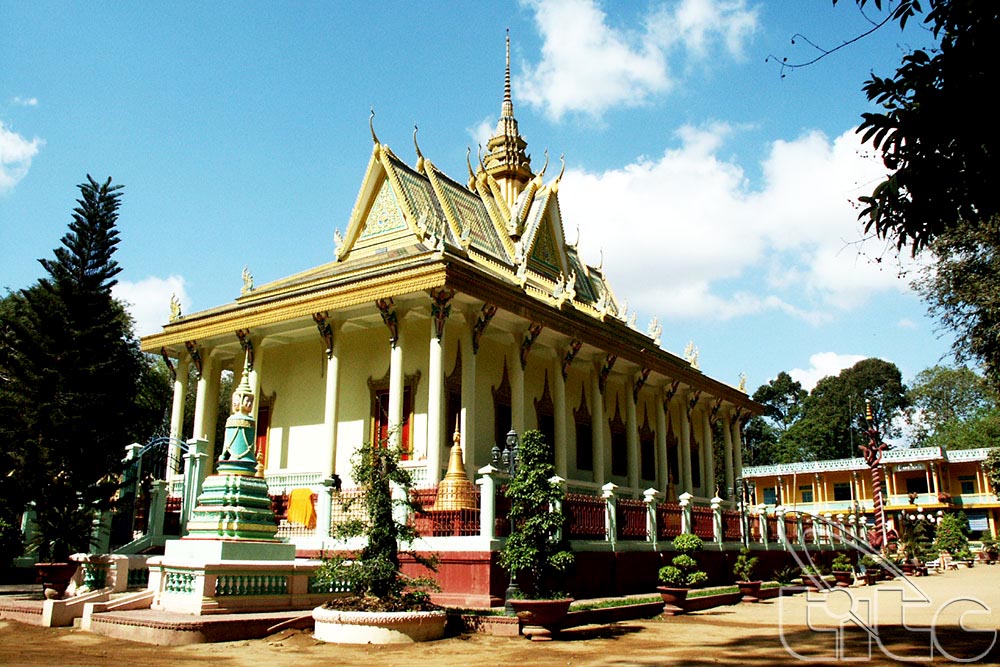 Hang Pagoda  
Among them, Hang Pagoda, situated in Group 3, Chau Thanh Town, Chau Thanh District, may be one of the notable pagodas in the area. It is named Hang pagoda for the reason that the gate architecture is similar to the cave. Actually, the Pagoda plays an essential role in the Khmer spiritual life. In addition to a place of moral education, it is where the traditional cultural and artistic values of Cambodian people are preserved.  
#2: Enjoy a tranquil picnic on the shore of Ba Om Pond
The list of top
things to do in Tra Vinh
should not miss having a picnic around Ba Om Pond. Located at 7 kilometers from the city's center, the pond area is around 100.000m2, in which the pond surface area is even 43,000m2 very ideal for the picnic activity. With the square shape, it is also named the Square pond.  
Fresh, cool and quiet are adjectives used to describe the pond at the first time you set foot in here. It is the favorite outdoor destination for both locals and
Mekong Delta
bike tourists to take a break. Ba Om is surrounded by tall perennial trees, with the enormous and peculiar roots emerging from the ground.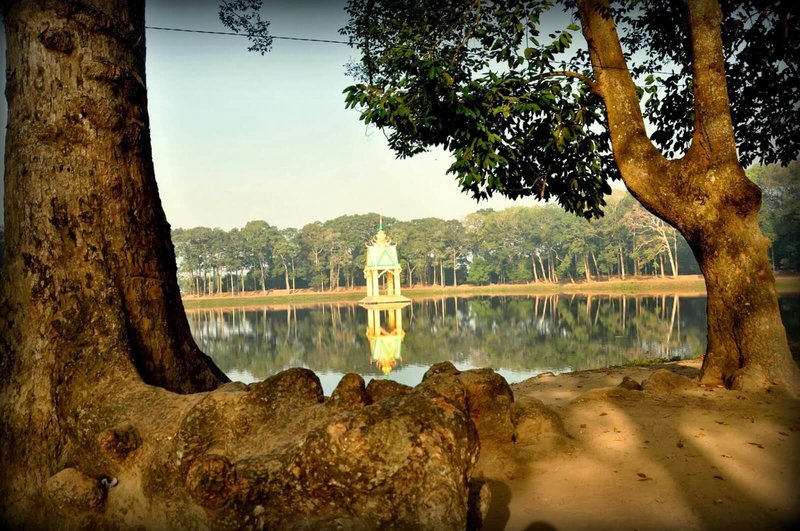 Because the shores include no cafes or benches, we advise you to bring your own food, spread your eyes over the water surface and peaceful ambiance while sitting on a tree root, or simply going for a stroll around and seeing the fallen leaves cracking below your foot.  
#3: Say Wow when landing on Ba Dong beach
Ba Dong beach, located in Truong Long Hoa Commune, Duyen Hai District, is a place where the French colonialists discovered and built resorts for their officials with the purpose of rest and relaxation. Even though it gains fame for so long, the beach still retains the rare wildness with pristine white sand beach and clear fresh water.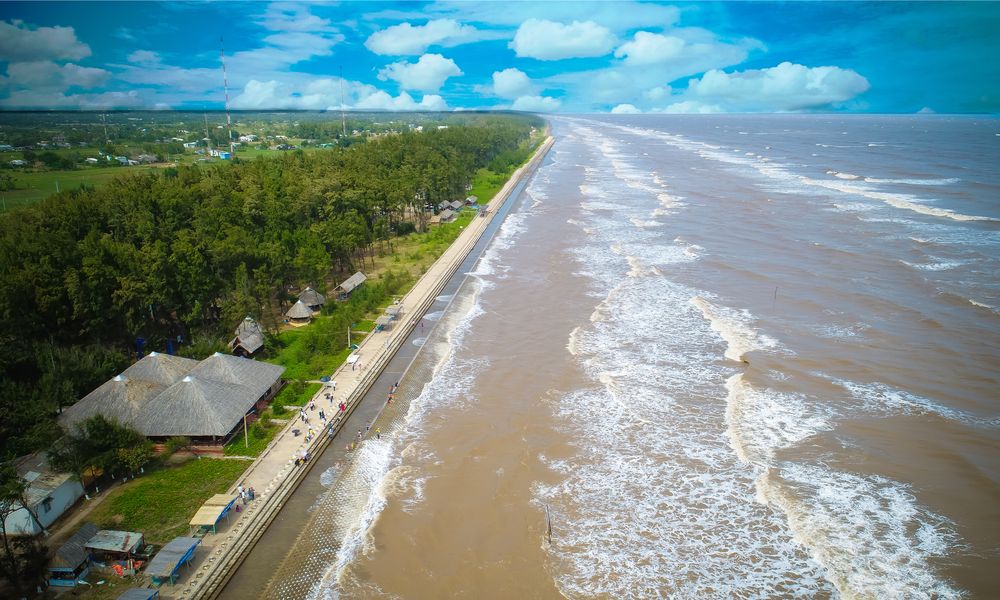 Visitors can stop to rest or enjoy the beach's beauty during their journey. Flying kites, surfing on sand, motorbike racing, swimming and sightseeing are interesting activities while in here. Want to charge the energy before continuing the journey? Then, the paradise of seafood always welcomes you.  
#4: Tour around the City of Tra Vinh
There is no denying the fact that there are a lot of fun
things to do in Tra Vinh
. However, if you want to stay close to the city of Tra Vinh, it is time to explore around the city? You can do it on your own or with your loved ones. Some suggested means are by taxi or renting a motorbike to ride it alone.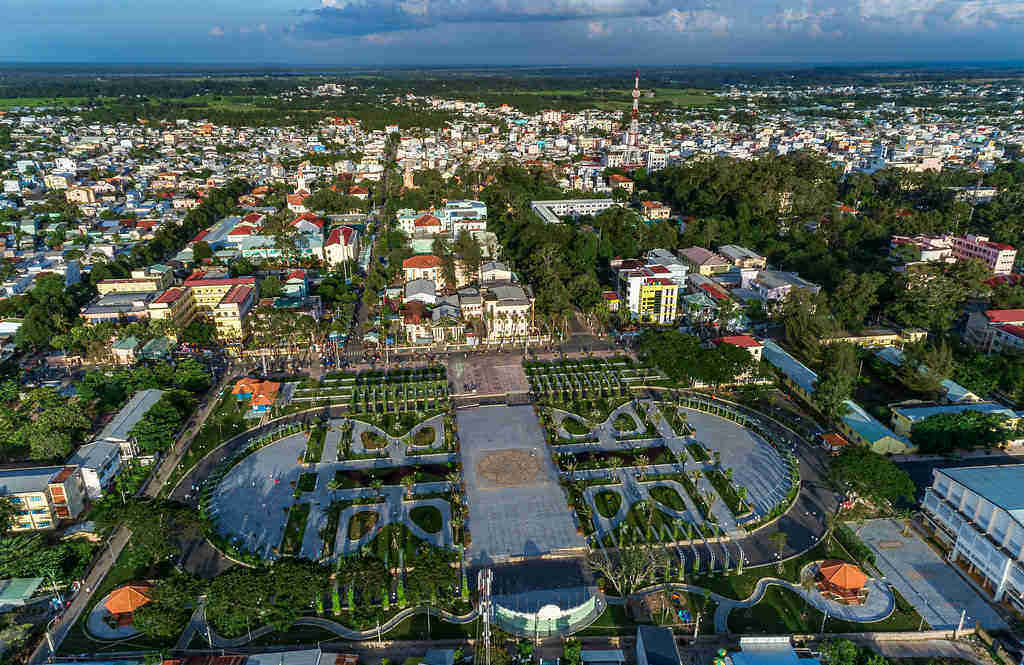 Get lost? Don't hesitate to ask the locals for advice. They are hospitably and kindly ready to help. Also, they can guide you where to eat for the best food or to stay for the low price. Interacting with them is a nice way to learn the local life and broaden your experiences.  
We recommend you to wear your sweater if you don't want to suffer from the heat all day.  
#5: Spend time wandering around the night market
Have no idea of where to go when the darkness covers the province? Then, why don't you land on Tra Vinh Night Market and see closely the vista of the local life? Along with the beautiful souvenirs to buy, the market is also where many local people enjoy their meal after work.  
Don't forget to tickle your taste bud with many local dishes, like cakes, noodle soups, grilled meat, etc. Each dish brings your mouth with different flavor, but still lingers in your mind for a long time. After a long day of discovery, the spot becomes ideal to gather and spend your evening in Tra Vinh with your friends or family members. This is also a meaningful hands-on experience to learn how the locals earn their living and how optimistic they are, in spite of the difficult life.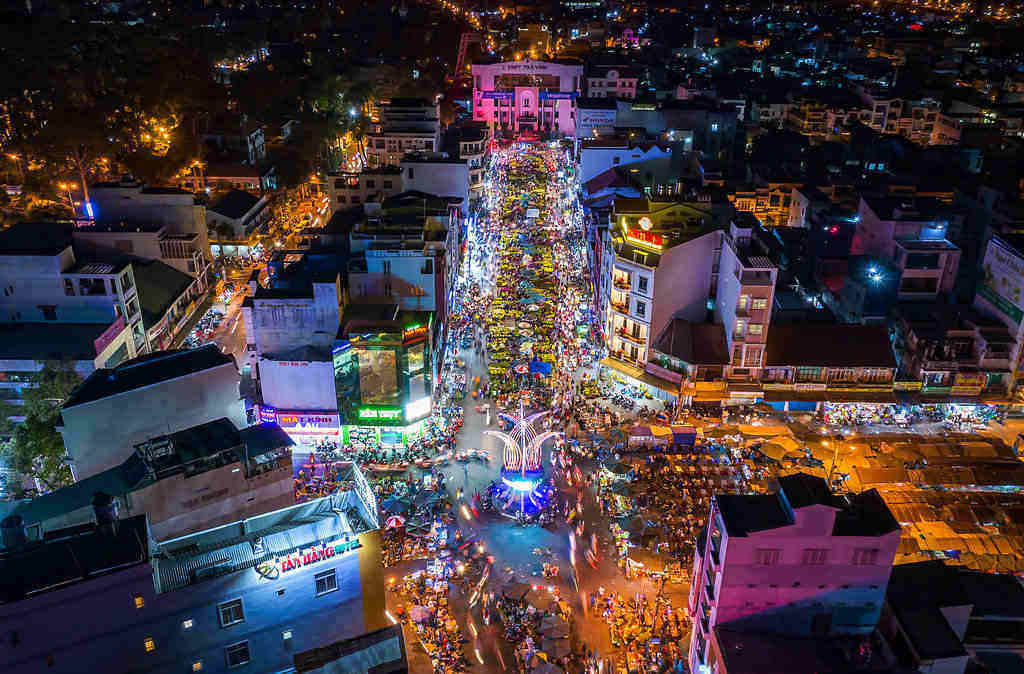 Tra Vinh Night Market in Lunar New Year  
Of course, we always hope that this topic of
things to do in Tra Vinh
can be useful to you! Because a picture is worth a thousand words, you should book a tour and enjoy all of the wonderful activities by yourself. Don't forget to share with us your experiences and let us know how great your journey is!
Other news