Things to do in Ca Mau and The Best Time to Travel this place?
Tue, 09/07/2019
3595 viewed
0 commented
Ca Mau is the southernmost province of Vietnam, featuring the beauty of gardens and rivers that are typical of the
Mekong Delta
. Travelling to Ca Mau, you will have the opportunity to creep in the canals of the mangrove forest, or enjoy the fresh air of U Minh Ha forest with vast green melaleuca forests, creating the wild and pristine charm. In addition, Ca Mau is the only place on the shore of Vietnam where you can watch the sun rise over the East Sea and set in the West Sea.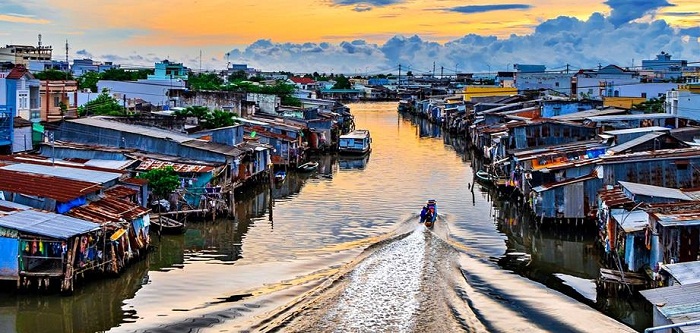 The period from May to November every year is when it rains a lot in Ca Mau, so it is difficult to travel by waterway. In contrast to the rainy weather, the period from December to April, the climate is quite dry and hot, and the canals are shallow. According to Viet Fun Travel experience, this is the ideal time to travel to Ca Mau.

Best places to visit in Ca Mau
Ca Mau has many tourist attractions, but most are located quite far from the city center. Therefore, you should plan a clear and optimized itinerary to avoid losing time.

Mui Ca Mau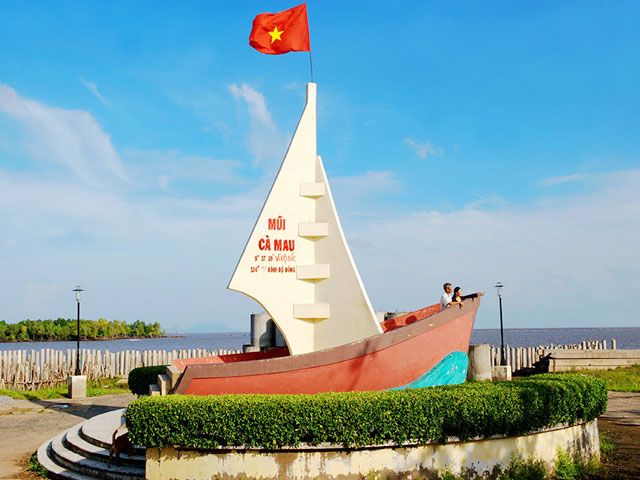 Anyone traveling to Ca Mau wants to visit the southernmost location of Viet Nam, Mui Ca Mau. This is a place in Mui Ne village, Dat Mui commune, Ca Mau province. It has the 0 milestone with the shape of a ship rushing to the sea. Standing at the tip of Ca Mau, you can admire the sunrise and sunset.

U Minh National Forest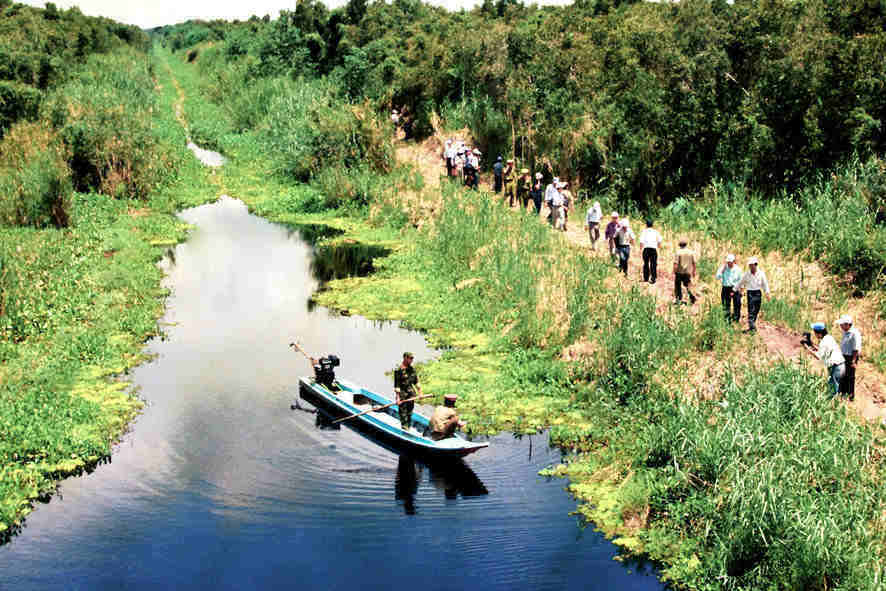 U Minh National Forest, located adjacent to the Gulf of Thailand, is one of the rare forests with the most diverse flora in Vietnam. The topography of U Minh forest is divided into two different regions, including U Minh Thuong and U Minh Ha. There are 250 kinds of plants and many types of precious birds here. At U Minh Forest, you will experience many interesting activities, discover a variety of flora and precious birds. Let's go here to watch the vast melaleuca forest with its sweet fragrance and listen to many interesting stories told by local people.

Ca Mau bird park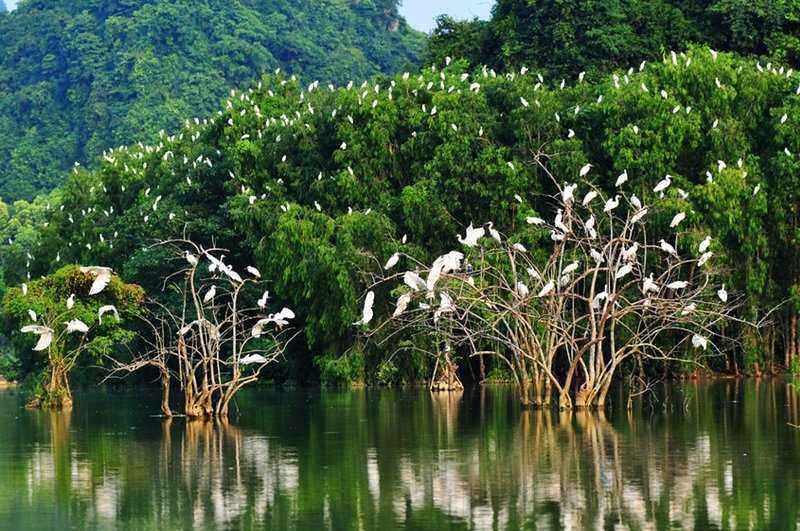 Ca Mau Bird Park is also a famous ecotourism site in Ca Mau, located about 45 km southeast of Ca Mau city center. This place has a lot of rare birds such as storks, egrets, ... Visiting Ca Mau bird garden, you will be immersed in nature, enjoy the fresh air and see many rare birds.

Hon Khoai island
The island is also known for many other names such as Giang Tien (Descending Fairy) Island and Doc Lap (Independence) Island. Locals name this island Hon Khoai because of its shape, a giant potato in the middle of the ocean. Around Hon Khoai island, there are other small islands such as Hon Lon, Hon Nho, Hon Tuong, Hon Sao, and Hon Doi Moi. Hon Khoai Island is home to many wild animals such as wild boar, varan, python, snake …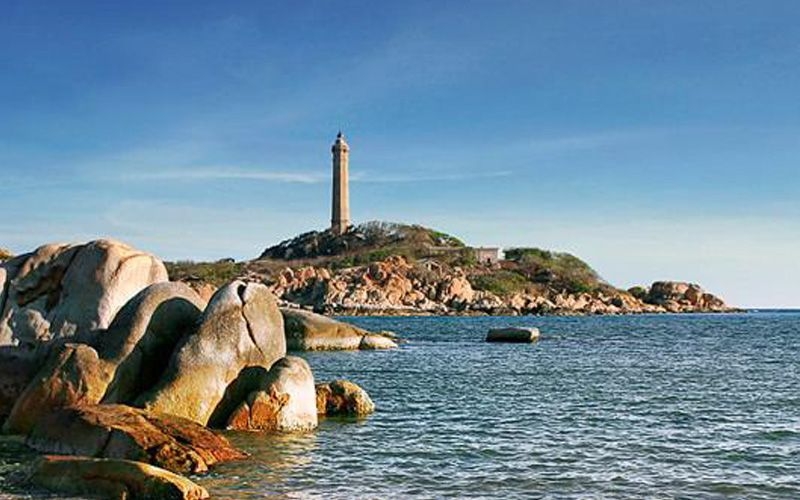 It is a wonderful natural picture with green forests all year round, clear blue beach and smooth white sand. Hon Khoai Island is a place you should never miss when traveling to Ca Mau.

Silver stone Islet (Da Bac Islet)
Da Bac Islet is located next to Hon Khoai island, with a total area of about 6.43 ha, including 3 big islands lying side by side. At the moment, Da Bac Islet attracts many tourists to come and visit because of its wild and interesting beauty. There is a bridge that connects the islands to make traveling easier. Stepping on the bridge, you seem to be lost in a fairy land.
Here you will admire the stacked granite with many unique shapes such as: the fairy hand, the fairy leg, the fairy yard, the fairy well. In addition, this is also a place to preserve the historical values of the nation and is ranked as a National Historic Site.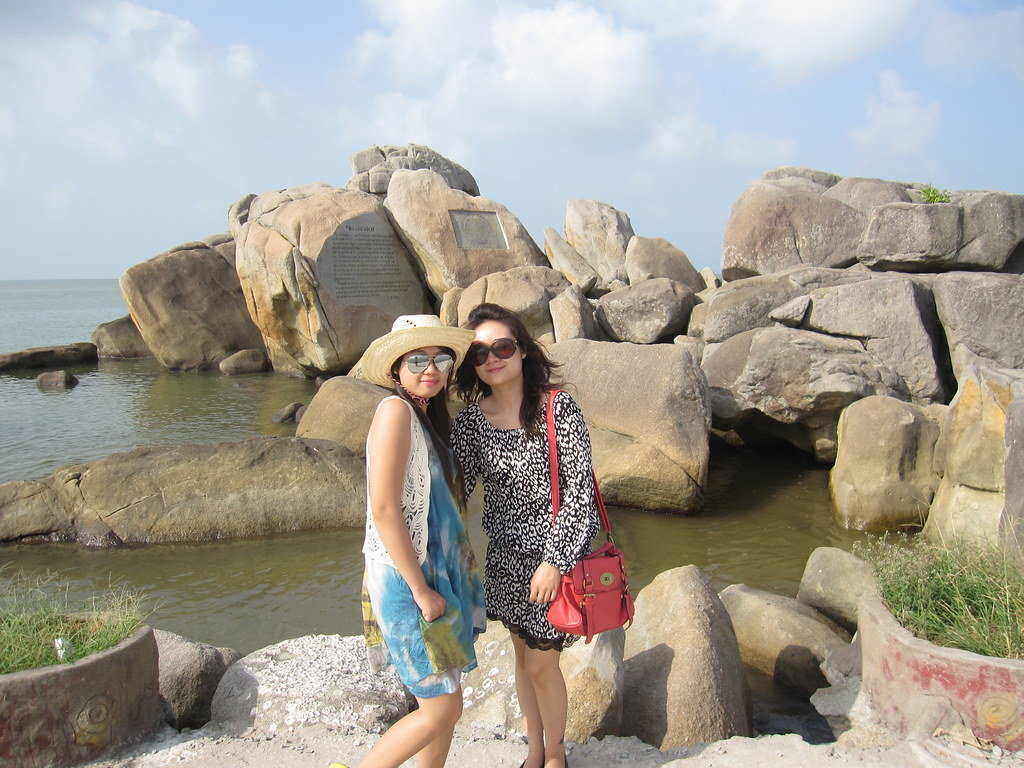 If you have time to spare, you should visit bird sanctuaries such as the bird sanctuary in the city, Ca Mau bird sanctuary, Ngoc Hien bird sanctuary, watch the peaceful picture of the birds flock to the nest, discover the rich and strange flora and fauna system.

Festivals in Ca Mau
Ca Mau has a lot of festivals in the year but there are 2 big festivals that attract a lot of tourists and local people with many interesting activities.
+ Nghinh Ong Festival: If you come to Ca Mau in February of lunar calendar, let's visit Nghinh Ong festival in Song Doc town held every 14 - 15 February lunar year.
+ Ky Yen festival: a popular festival of residents in the
Mekong Delta
, a cultural and indispensable activity. Ky Yen festival is held every year on the 15th, 16th and 17th day of the lunar month (the exact month to hold the festival depends on each locality) throughout the villages in the South.

What to eat when traveling to Ca Mau?
If you don't know what to eat when traveling to Ca Mau, don't worry. In Ca Mau there are countless attractive specialties for you to enjoy.

Rach Goc Fiddler Crab - Ba Khia Rach Goc
Fiddler crab is a type of seafood typical of the western provinces. Fiddler crabs in Rach Goc - Ca Mau have a delicious flavor, known as a famous dish that you should enjoy when traveling to Ca Mau. The fiddler crabs here have red hepatopancreas, the meat is firm and sweet, and bring delicious taste when you try them.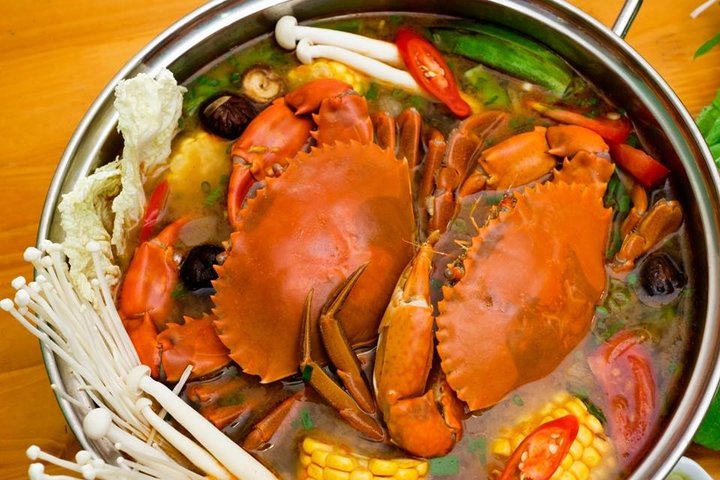 Elongated goby porridge
Elongated goby is a popular seafood in Ca Mau. From this kind of fish people can make many different dishes, in which the most famous one is the goby porridge. This dish is simply a bowl of white porridge, added with salt, fish sauce and served with some goby and green onion.

Ca Mau Tam cake
This is a very favorite dish in Ca Mau. You can buy tam cakes at any market or roadside restaurants in Ca Mau. There are many types of tam cakes like Chinese tam cakes, tam bun cakes, curry tam cakes...
Hopefully, with the experience of Ca Mau tourism that we shared above, you will have a joyful and memorable trip to Ca Mau. If you have any questions about traveling to Ca Mau, please contact Viet Fun Travel by commenting below, we will contact you as soon as possible.
Wish you a happy journey!
Other news