Interesting things to do in Bac Lieu that you must try
Fri, 05/07/2019
4084 viewed
0 commented
Talking about the Mekong Delta, there are many beautiful places worth visiting.
This time, Viet Fun Travel is going to take you to Bac Lieu, a province that you may think not interesting at all for tourism; however, it actually has many top attractions. You can make a trip to Bac Lieu any time of the year because every season is gracious and convenient to go outdoor and explore.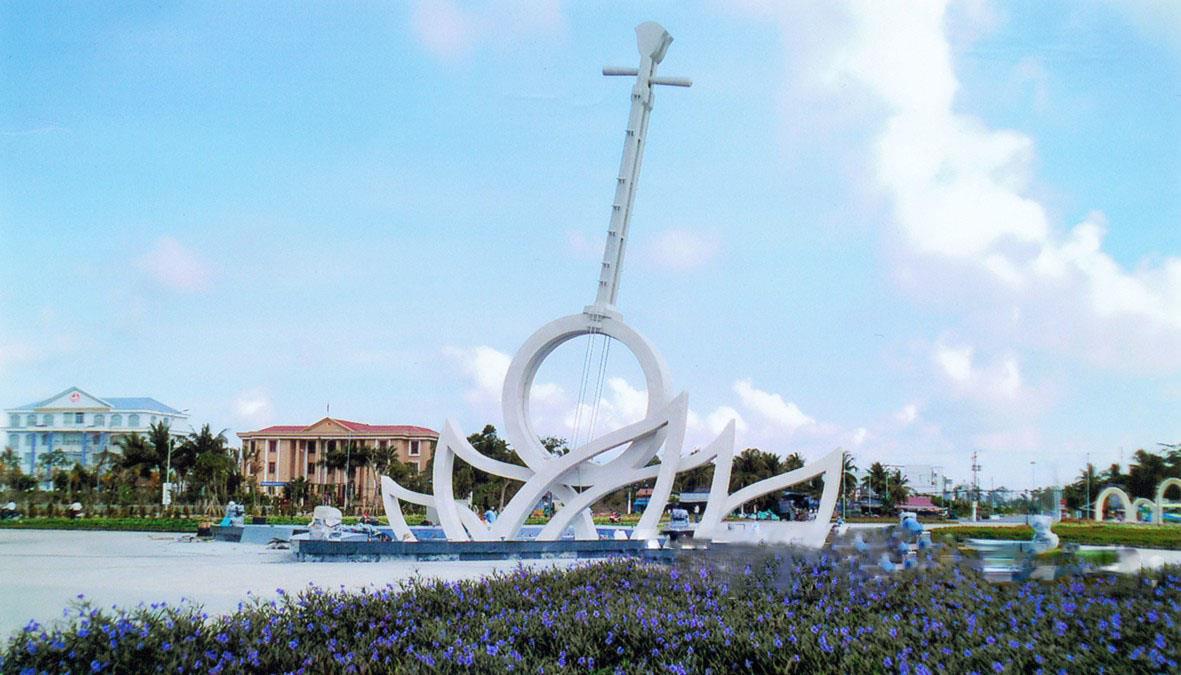 What are popular
things to do in Bac Lieu
? There are lots of activities for you to take part in, such as visiting windy garden orchards, relics, and so much more.  
What makes Bac Lieu so special?
Not many people choose Bac Lieu as the first option for tourism; nonetheless, trust me that this province is full of unique, interesting things that certainly blow your mind away during your holiday.  
As our destination is Bac Lieu, what immediately crosses you mind when this place is mentioned? Most the answers are about Cong Tu Bac Lieu (Black Prince or Bac Lieu Prince) – this is the guy famous for his richness, and Bac Lieu is his homeland. In addition, it is also the hometown of Cao Van Lau, the late musician who was behind the legendary Vietnamese song 'Da Co Hoai Lang'.  
When arriving in Bac Lieu, you'll get awesome opportunities to see magnificent nature scenes, enjoy the fresh & peaceful air, and learn about the culture & history here.  
Top activities in Bac Lieu attracting tourists

#1: Enjoying Don ca tai tu
'Don ca tai tu' is a unique folk art form of the southern Vietnam which has been recognized since the early 19
th
century. Considered as a small branch in the Vietnamese traditional music, this art form is a harmonious combination between singers and instruments. It's surprising to know that not a member in Don ca tai tu band is the professional – they are actually farmers enjoying singing, so they often gather together after a long day working on fields.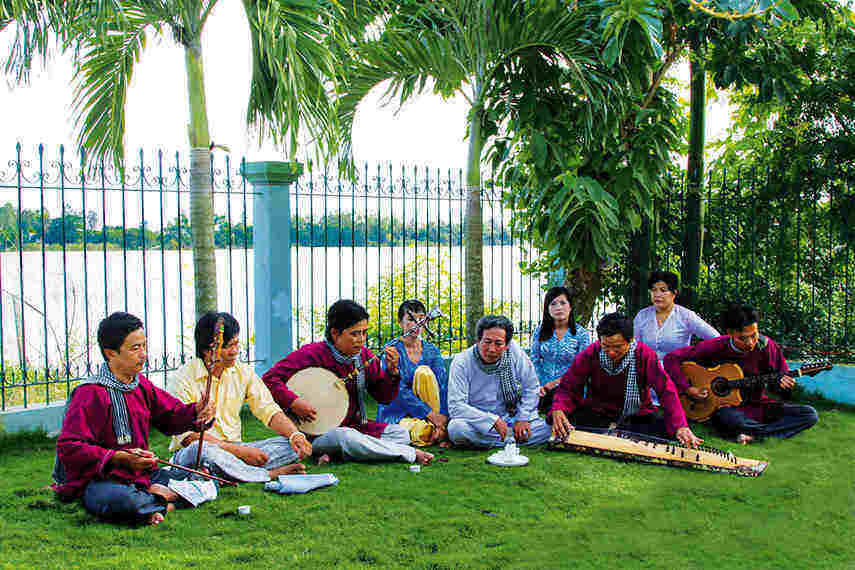 Interestingly, Bac Lieu is the hometown of Cao Van Lau, a very famous musician of Don ca tai tu genre. If you have a chance traveling to Bac Lieu,
Viet Fun Travel
highly recommends you to enjoy listening to this folk kind of music at least once. Nowadays, it has contributed greatly to the tourism of this province.  
#2: Visiting the ancient longan orchard
Of all
things to do in Bac Lieu
, the next activity will surely bring you excitement.  
Let us take you to an ancient longan garden which is already over 100 years old; this is always a highlight destination attracting many tourists. The whole place is about 230 hectares wide stretching up to 11 kilometers. Once entering the orchard, you will immediately feel the cool, fresh air as well as the wind blowing through your ears. Plenty of green trees under a patch of blue sky, plus the beautiful sound of birds chirping – how can you resist from this peaceful scenery?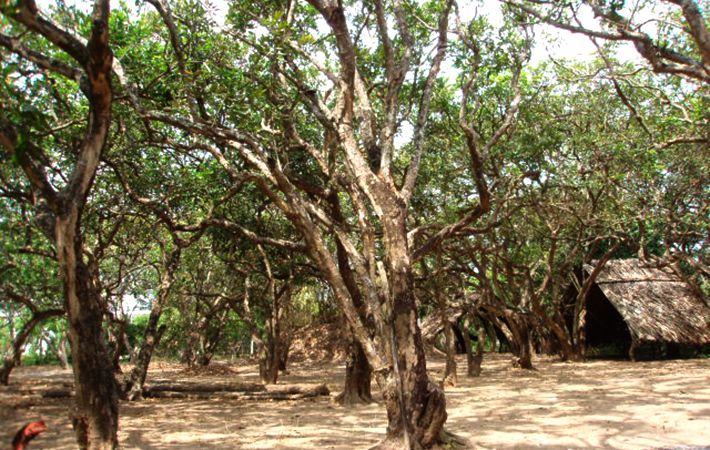 This is such an ideal place for picnic; oh, don't forget to taste the sweetness of the fruit here.  
#3: Exploring the salt fields
Bac Lieu is one of 4 provinces providing salt mainly for
Mekong Delta
; it's estimated that about 200,000 to 250,000 tons of salt are produced per year. There are two big salt districts here: Hoa Binh and Dong Hai – in comparison of salt fields, Dong Hai District gets the win for having the largest salt production area that reaches 2,300 hectares.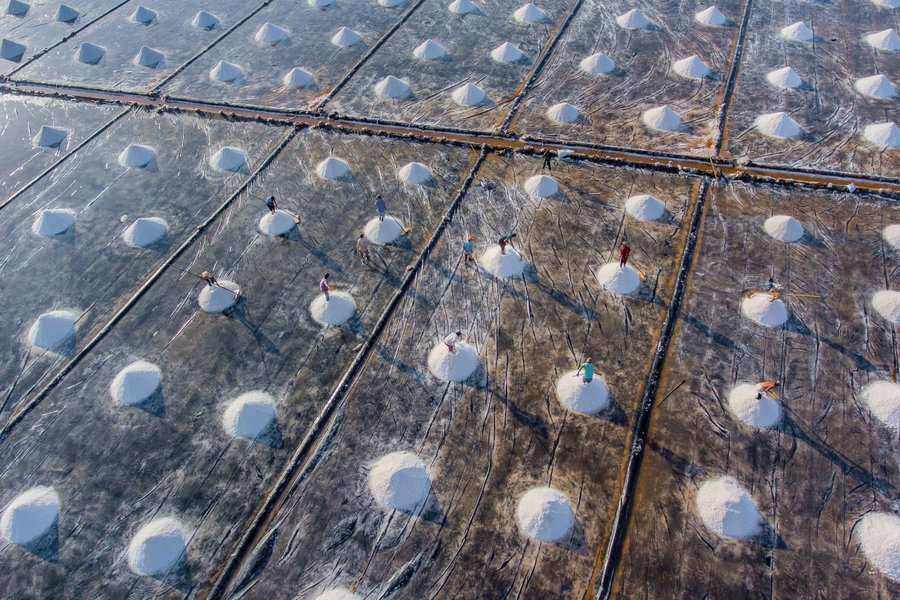 Depending on the weather, the salt season often starts from either December or January to April. Therefore, we suggest you visiting Bac Lieu salt fields in that period. Many patches of white salt sparkling under the sunshine…get ready to capture this stunning view by your own eyes!
Love Mekong Delta?
Pick up a tour now
#4: Visiting Bac Lieu Prince's House
When it comes to Bac Lieu, Cong Tu Bac Lieu is mentioned the most. The story about this guy is pretty interesting: His real name was Tran Trinh Huy. He was born in a rich Southern family and best known as a playboy in the 30's – 40's. He was the first person in Vietnam who burned money just to make sweet soup.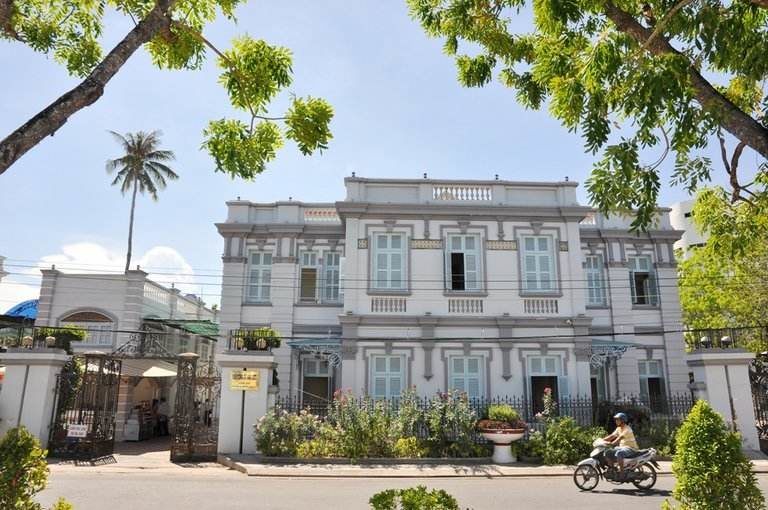 The house of Cong Tu Bac Lieu is one of top attractions here. Built in 1919, it was designed by a French architect; plus, all the construction materials were brought from France. This is a two-story palace characterized by classic & unique design featuring a long, great hall, winding stairs, and spacious rooms. Now Bac Lieu Prince's House has become the hotel as more and more people want to spend one night here for experience.  
#5: Discovering Vinh Hung ancient tower
Referring to
things to do in Bac Lieu
, let us take you to a mystic site considered as a part of the Oc Eo culture: that's Vinh Hung Tower. According to some researchers, the artifact also displays the Angkor architecture of Khmer people. The local says that it was built centuries ago (in 892). Found in 1911 by a French archaeologist, the ancient tower has been preserved in Mekong Delta (or in Bac Lieu specifically).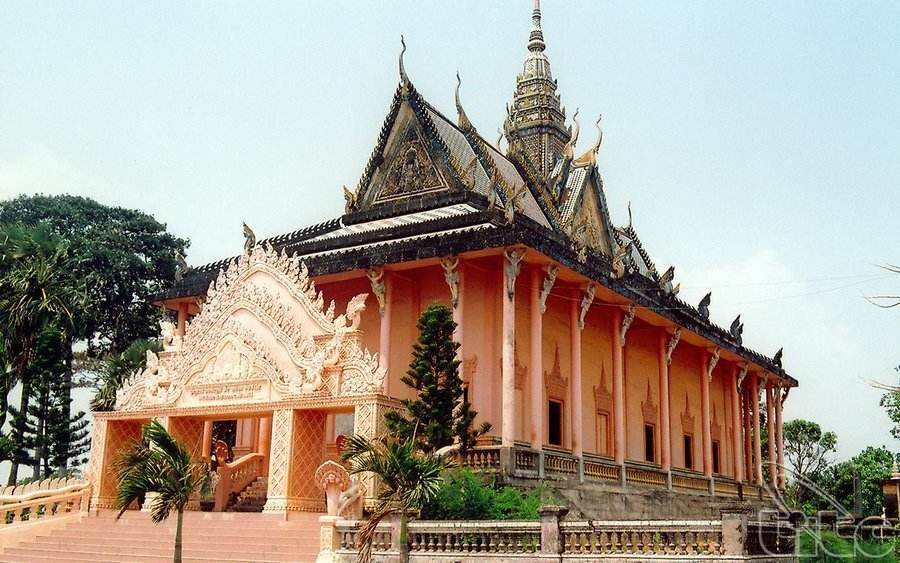 The tourist will see a variety of worshipping objects once entering inside the tower. Vinh Hung Tower has been recognized as a national artistic and architecture heritage site as it holds many incredible values about culture, art, religion, architecture, and history.  
#6: Sightseeing at Bac Lieu bird garden
Here comes the time to admire the beauty of wild nature!  
Travel to Bird Sanctuary, located in Hiep Thanh Commune, visitors will be immersed in nature. This site is an ideal nest (385 hectares wide) for many species of wading birds, such as heron, stork, pile cuffs, cauldron, back knuckles, and more…some of them are at risk at extinction. They allocate from the lowland mangrove forest to marsh areas. Besides, the sanctuary also adds amphibians, reptiles, and fish to their rich ecosystem.  
There is a tall tower where you can stand on and look at the panorama from the top, and you'll capture a picturesque scene that may not be everywhere you can see.
Know what? Still lots of
things you can do in Bac Lieu
, guys!  
Don't miss your chance to explore great sights and special dishes here. In general, this province has been showing great potential in tourism day by day. So, quickly make a trip to Bac Lieu now!
Other news