Best Things to Do in Hau Giang - Top attraction
Thu, 04/07/2019
2404 viewed
0 commented
The magnificence of Mekong Delta Vietnam has always attracted tourists from all places.
When it comes to Mekong Delta, where should you visit first?
If you have no idea, then Viet Fun Travel suggests you considering Hau Giang, where will certainly bring peace to your mind with its idyllic beauty. Wonder if there are any things to do in Hau Giang Province? For those who look for an authentic eco tour, don't miss an occasion to visit here. This is such a perfect option if you recently feel stressed and pressured with the bustling life in the city.
Let the peaceful and quiet lifestyle here heal your mind.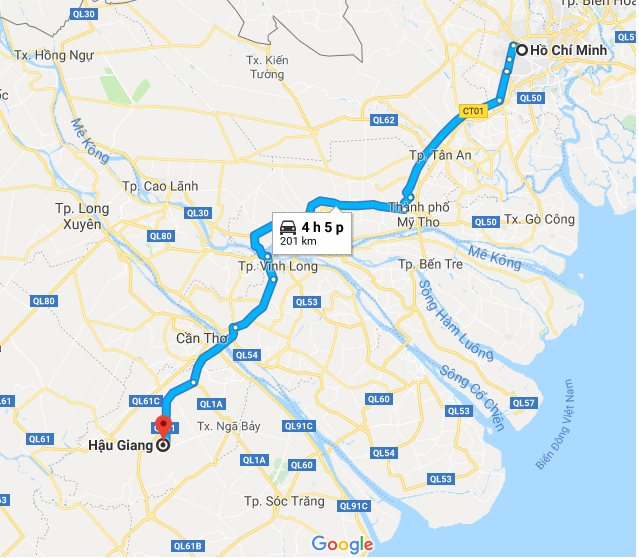 Hau Giang at a glance
Known as the heart of Mekong Delta, the north of Hau Giang shares the borderline with Can Tho City, the east is with Hau River and Vinh Long, and the south is bordered by Soc Trang and Bac Lieu, while the west is adjacent to Kien Giang. The capital city of this province is Vi Thanh, about 240 kilometers from Ho Chi Minh city.
There are lots of things to do in Hau Giang; that's why this province is always a popular and attractive tourism destination. Get ready to be blown away by its poetic views featuring floating markets, peaceful rivers, rich rice fields, and friendly people.
We has to say, nature is very bounteous this land – Hau Giang is a rich western province that still has lots of wild features in remain. Therefore, it's not surprising when ecotourism is seen as a strong point here. Below we're going to list several ecological sites where your eyes will be filled with incredible sights, and you will be able to taste fresh fruits from the locals' orchards.
Apart from the alluring landscapes, diversity in culture, and great history, Hau Giang also captures the heart of most visitors with many local specialties. Your journey to this land will never complete without trying:
· Thac La Cuom fish
· Soi Mam
· Vermicelli chicken salad
· Ngat fish
We highly recommend you to travel to Hau Giang from October to September because the dry season here is ideal for outdoor exploration.

We are happy to recommend you Top Best Mekong Delta tour here.
Top 6 must-see places in Hau Giang
So, what are things to do in Hau Giang? Have a look in the following:
#1: Lung Ngoc Hoang Nature Reserve
The very first site Viet Fun Travel wants to introduce to you has an impressive name; that's, Lung Ngoc Hoang Nature Reserve, a spectacular ecological conservation area located in Phung Hiep, Hau Giang. This whole mangrove reserve is about 2.800 hectares wide, of which over 1.400 hectares are covered with Melaleuca forest and nacre forest. In addition, there are 315 hectares filled with swamp which have a great biodiversity value. Besides, Lung Ngoc Hoang is also the kingdom of more than 200 species in which 9 of them are listed as endangered animals.


If you are a nature lover, then you can't miss the occasion to visit Lung Ngoc Hoang Nature Reserve – the most attractive eco-tourism area in Hau Giang.
#2: Nga Bay Floating Market
Considered as one of 6 most popular floating markets in Mekong River Delta, Nga Bay floating market is a must-see spot whenever you travel to Hau Giang.
Nga Bay, also known as Phung Hiep floating market, has been open since 1915 and now become an attractive destination to most tourists. Compared to other floating markets, the trading activity of this place is busiest and most enthusiastic. When visiting here, visitors will experience the feeling of shopping from one boat to another on the river; from typical goods to local specialties, all brings various colors to the market.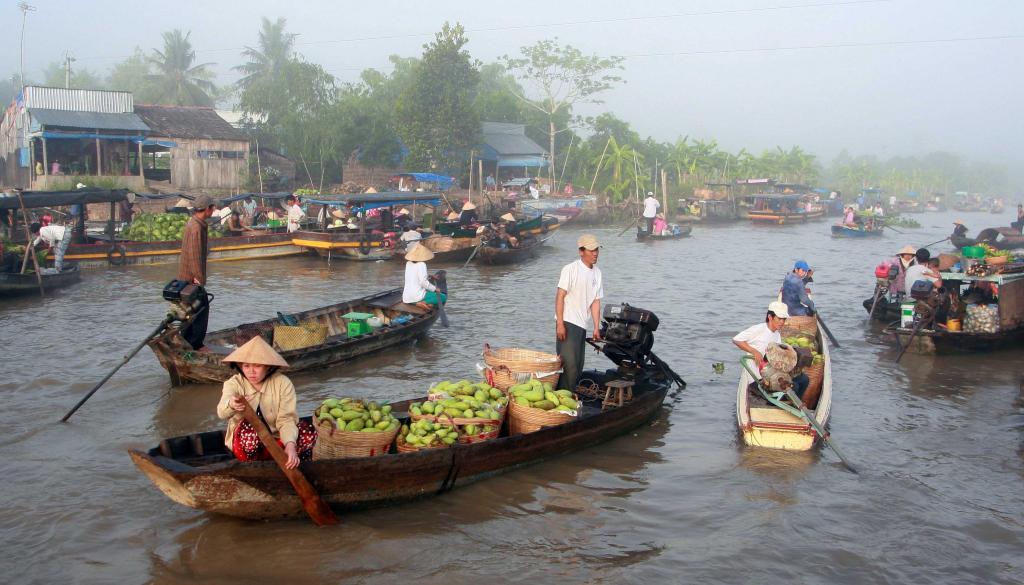 Next to this floating market is the snake market where you can taste snake liquor and enjoy a unique snake dance for real. This is one of top things to do in Hau Giang that no one should miss!
#3: Vi Thuy Melaleuca Forest
Vi Thuy Melaleuca forest is generally a new vacation spot to tourists.
The total area of Vi Thuy forest ecological zone is up to 200 hectares. Located in Vinh Tuong Commune, Vi Thuy District, this famous primeval forest is ideal home of plenty of freshwater wildlife and is also for aquaculture as well. Furthermore, you will see lots of fruit trees and bonsai gardens, plus cultural exhibitions of local ethnic groups when visiting here.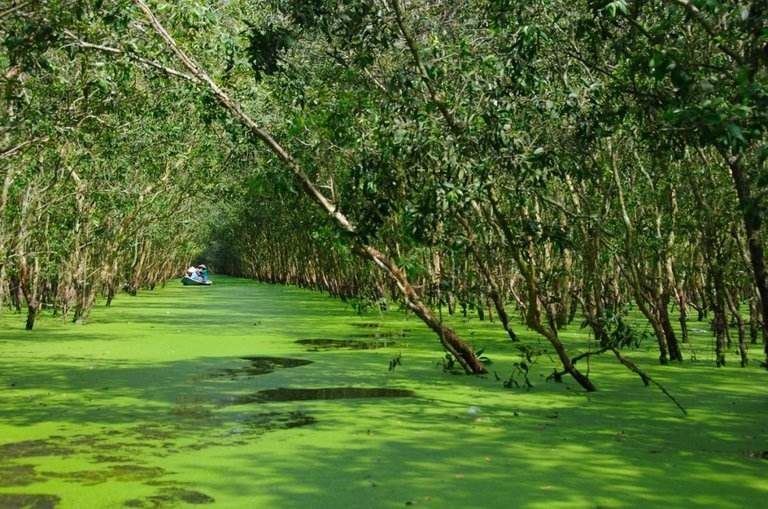 Previously, not many had any idea about this eco-tourism resort because there was nothing to see or do. But after it was built and developed with numerous interesting, appealing entertainment services, the destination has finally drawn more and more visitors.
#4: Tay Do Ecological Area
The next site we want to recommend you to pay a visit is Tay Do eco-tourism area.
About 20 hectares, this peaceful ecological place has countless of things to discover, from fruit trees and ornamental plants to fish farming. There are many activities you can do here aside from enjoying the fresh air, such as fishing, sailing, and tasting a variety of special dishes in not only Hau Giang but also from the west provinces.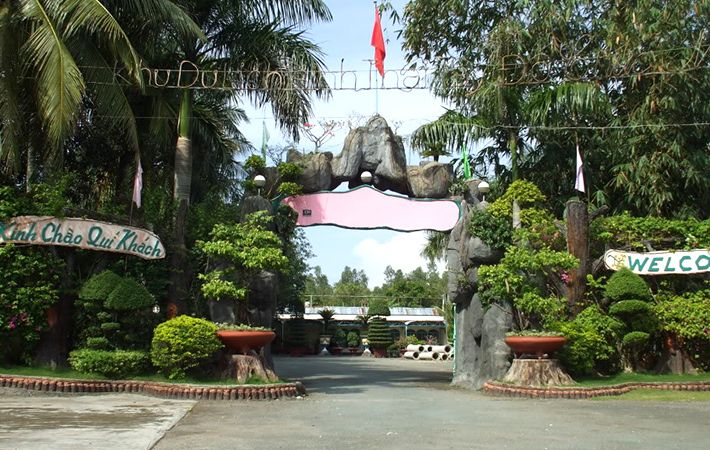 #5: Relic of Tam Vu Victory Monument
Another remarkable destination that tourists can make a visit when having a trip in Hau Giang is Tam Vu Victory Monument, located in Thanh Xuan Commune, Chau Thanh A District. The big wall with carved images was built (January, 1991) in memorizing the national historical battles regarding to the anti-French war in the past.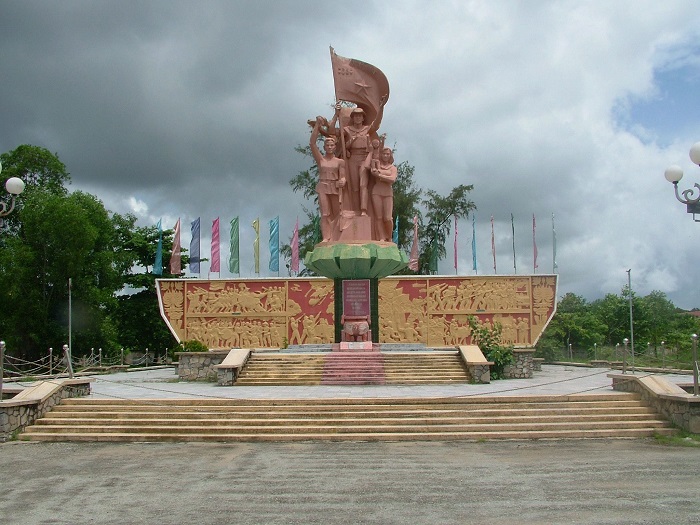 In addition, this site has an eco-tourism zone nearby in which you'll find various groups of different rare animals and orchards for sightseeing. There is also a vast space filled with a big lotus pond and stunning bonsai gardens along long lines of mangroves. Here, many entertainment services are offered, like fishing, yachts, or enjoying traditional music.
#6: Uncle Ho Temple
Uncle Ho Temple is constructed in 1990 and located in Luong Tam Commune, Long My District. Right after its inauguration, this solemn site has become a must-visit destination for anyone (especially domestic visitors) traveling to Hau Giang as well as the west in general. The whole area is approximately about 2 hectares in which includes 7 noticeable constructions. On major holidays, Uncle Ho Temple attracts a large number of tourists from all places. In 2000, it was recognized as a national historical-cultural monument.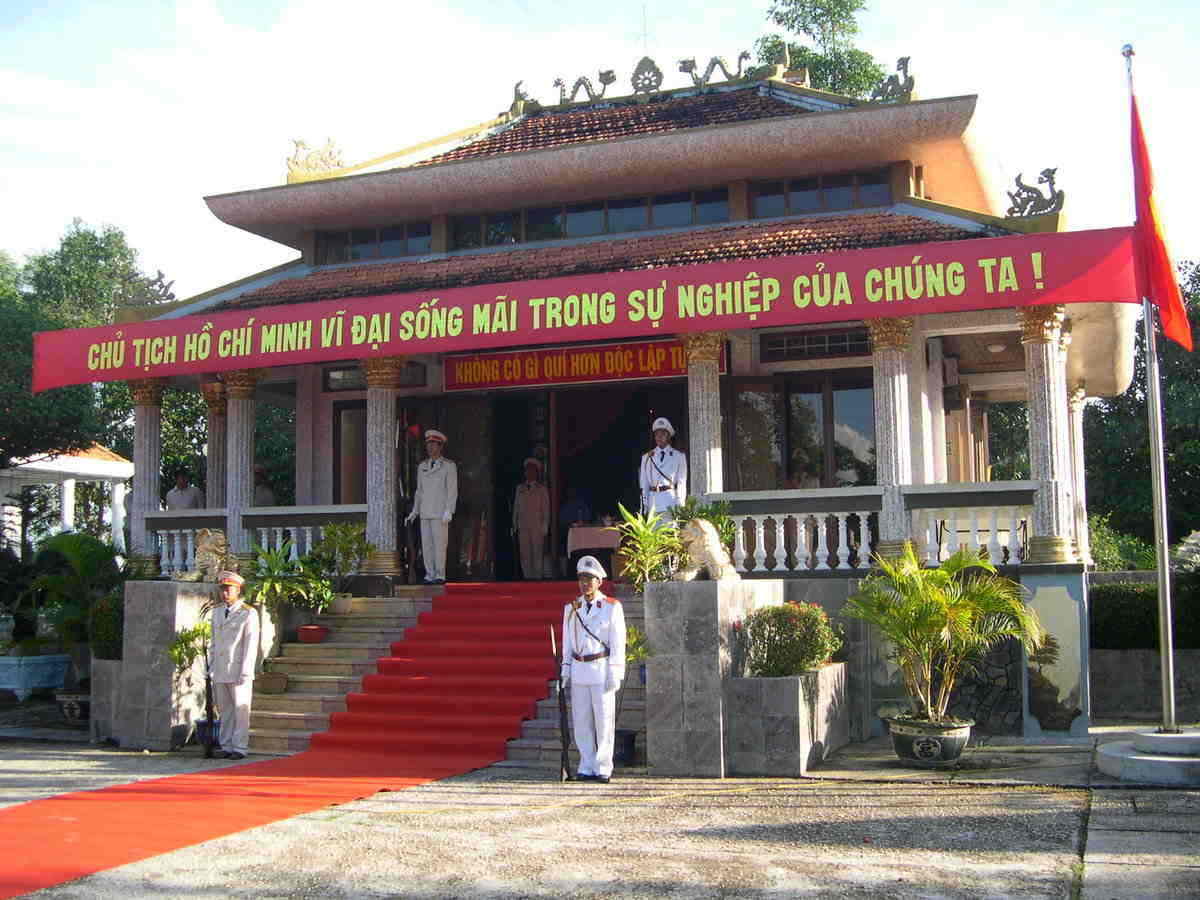 These are most attractive spots, plus interesting things to do in Hau Giang, which are very common among tourists.
Make a journey to Hau Giang and you will get chances witnessing the beauty of the West River. This province is undoubtedly the best definition of a peaceful countryside mixed between the picturesque nature and heroic historical achievements.
Wish you a fun and meaningful trip!
Other news